Apply for a Car Title Loan Online Today
Most people depend on their cars for everyday life, like running errands, commuting to work, picking kids up from school, or going on vacations. Cars are crucial for getting us from one place to the next, especially in a spread out country like the U.S.! On top of providing us with mobility and freedom, did you know your car could potentially be used for financial help?
Your car has more value than you realize! It can potentially be the source of funding if you ever find yourself in a financial emergency and need money quickly. You can apply for funding through a title loan by using your car's equity as collateral1. If you need a fast and flexible solution for a tricky situation, this could be one of the best options.
With a ChoiceCash title loan, you can complete your inquiry online, or over the phone. If you qualify, you can access same-day funding!1 There has never been an easier time to apply for a car title loan than now!1 Learn about what you can get from the value of your car within a title loan and how the process works.
What Are Car Title Loans?
Knowing what car title loans are before you begin the inquiry process can be helpful. Simply put, a car title loan allows you to access some of your car's value without selling it outright.
When you use your car's title as collateral for the loan, you can access a certain percentage of funds based on your car's equity. If you fail to repay a car title loan, your vehicle may become repossessed by the lender. Your chosen lender becomes your lienholder, meaning a lien is placed on your car's title once you sign the loan agreement. The lien is removed once your payments are made in full.
However, if you make your payments on time, you can keep driving your car like it is business as usual. So you can continue to work and engage in daily life– a car title loan won't get in the way of any of that!
How to Value a Car for a Title Loan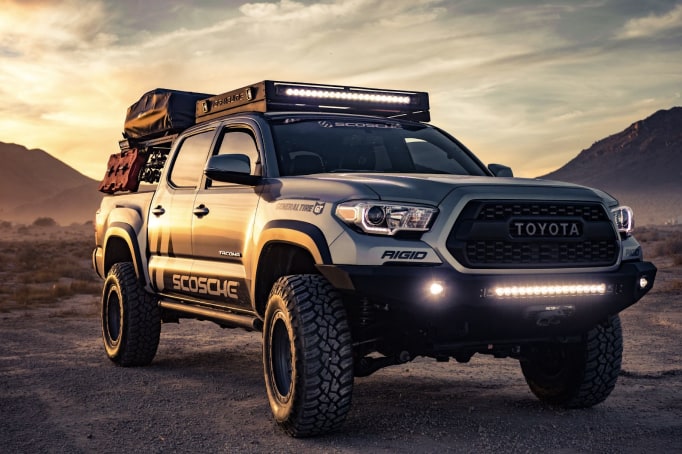 To qualify for funding through a car title loan, you must have a vehicle with a qualifying amount of equity. The more equity a vehicle has, the more funding you could potentially access since the value of your car will be higher.1 That is, of course, if you have the right amount of income to support that loan payment each month. If you're unsure what that means, car equity is simply the market value of the car versus the amount you owe, if at all.
Valuing a car for a title loan can be simple. If your vehicle is worth more than you owe, you likely have positive equity. On the other hand, if you owe more than what the car is worth, you likely have negative equity. You will need positive equity to inquire about a car title loan.
Here are a few factors that can also influence the market value of your vehicle, which will, in turn, affect its equity:
The make, model, and style of the car: The kind of car you own can impact its value. Even if it's a couple of years old, a popular car that is in high demand can have a considerable amount of value. There are lots of examples of vehicles that are popular and in high demand throughout the U.S. despite not being the newest models. These examples include the Ford F-Series, the Honda Civic, and the Nissan Altima.
Year the car was made: Lenders will look at the year the car was manufactured, but just because a car is old doesn't mean it lacks value. As mentioned above, there are plenty of popular older vehicles in high demand. Luxury vehicles will still fare well on the market, even if they are a bit older than the newer models. The type of technology in your car may be affected by the year it was made, like having a CD player compared to a digital interface that is more popular now. If your older car is taken care of well, you may still be able to qualify for a car title loan!1
Modifications to the car: It's pretty standard for people to modify their vehicles over the years, especially as the wear and tear of driving every day can take its toll. Putting in a new engine or new tires can positively affect your car's overall value. The same goes for installing new technology, like a new radio system or speakers. There are no downsides to taking good care of your vehicle! However, some modifications may not increase the value, such as adding a huge spoiler or colored rims.
Odometer Mileage: How much you've driven your car over the years will affect its worth over time. If you've had your car for a long time and it has racked up many miles, this may impact the value of the car. While low mileage on a vehicle is ideal for increasing value, your car could still be eligible for a car title loan even if it has a high number on the odometer!1
Overall Current Condition: This is like a combination of all the factors described above, but it's still worth mentioning! For the car title loan value, a lender will look at the overall condition of your vehicle. Make sure you are taking care of your car, both cosmetically and mechanically. Get regular oil changes, car washes, and tire rotations! Keep that engine healthy and running.
Not sure how much equity you have in your vehicle? Don't sweat it! ChoiceCash has an online calculator tool available for title loan borrowers to get an estimate of the current equity in their car. In addition to this, you could receive a quote, free of obligation!1
How Much Can I Get From a Car Title Loan?
Now that you understand what a car title loan is and what criterion a lender will look at when deciding on the value of your car, you are probably wondering, 'how much can I get from a car title loan?'.
The answer isn't straightforward, and it depends on lots of different factors. There is no set amount that a person that applies for a car title loan will receive because everyone's vehicle and financial situation are different. Typically, you will be able to access anywhere from 25%-50% of your car's current value!1
If you're unsure how to figure out your car's current equity, a title loan agent with ChoiceCash can help you out. You don't have to do the hard work yourself! Call 855-914-2945 today, or use the online calculator tool.
What Is Required to Qualify for a Car Title Loan?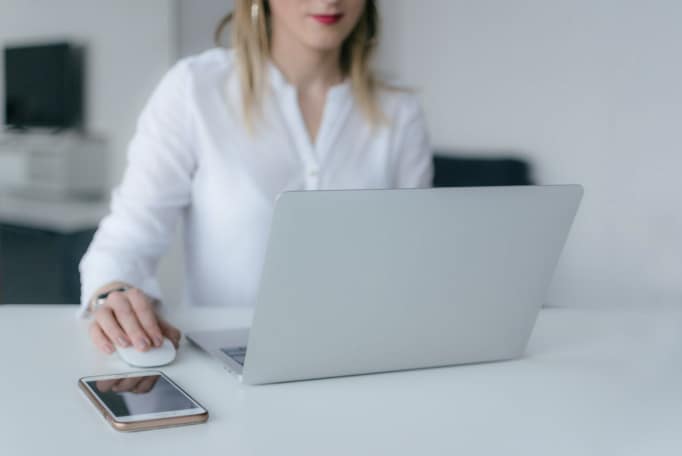 To begin your car title loan inquiry process, you will need to meet the initial requirements and have a couple of important documents on hand. With a title loan from ChoiceCash, however, you can expect a simple and straightforward inquiry process that was designed to streamline your loan experience!1
First of all, you may only become eligible for a car title loan if you are at least 18 years of age or older. You also must prove that you have a steady income and can afford to repay the loan. If you're worried about showing proof of your income, don't worry– there are many acceptable forms of income outside of a 9-5 position. You can show:
Retirement Income
Disability Income
Self-Employment
Small Business Ownership
Worker's Compensation
Pension Income
And More!1
On top of proving you have a steady stream of income to make your payments in the future, you must also be able to verify that the car you own is registered under your name. If you can't locate this paperwork for some reason, you can always reach out to the DMV in your state and ask for another copy. Some state government DMVs have even begun making digital copies of the necessary paperwork, so you don't have to worry about misplacing them in the future!
Check out the DMV website in your state to find out exactly how they handle making duplicate copies of lost paperwork.
What Documents Will You Need to Apply for a Title Loan?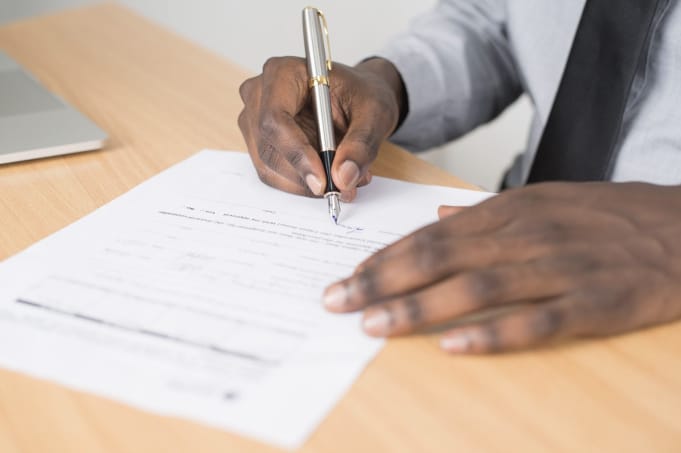 On top of providing proof of income and proof of car ownership, there are a couple more documents that you will need to present when inquiring about a ChoiceCash car title loan. Once all of this paperwork is gathered, the inquiry process could be a total breeze!
Proof of Residence: You will need to provide proof of your address in the state you reside in. This can be shown through a piece of legitimate, recent mail like a utility bill, a phone bill, or a bank statement.
Government Issued Photo I.D.: You have to be at least 18 years of age to apply for a car title loan. You can prove your identity through a government-issued photo I.D., like a driver's license or a passport.
Recent Photos of Your Car: Instead of getting an in-person inspection done, you can access an online vehicle inspection when you inquire about a title loan with ChoiceCash! Just submit recent pictures of the vehicle electronically to verify what shape your vehicle is in. Take photos of the car's back, front, and sides, as well as the odometer reading.
You can send all of these documents and anything else required via email or fax from the comfort of your own home! The best part about inquiring about a ChoiceCash car title loan is that it can be a convenient and uncomplicated process!1
Why Choose a Car Title Loan?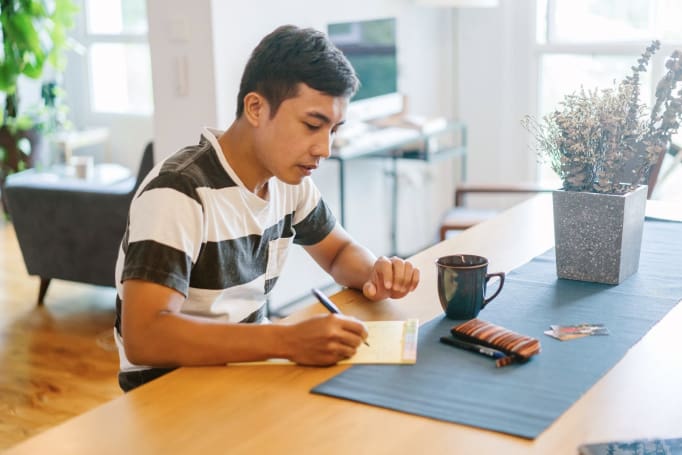 It can be fun when unexpected things happen, but it can also harm our lives and finances. Not everyone can access traditional bank loans or get money from friends or family, so it can feel stressful when you need money quickly.
This is where car title loans come in– they can potentially be a great option for anyone in a situation that requires quick access to funding.1 Many things can throw your finances for a loop, like an accident resulting in medical bills, higher utility bills some month, or any expense you aren't equipped to pay for right then and there. You might be able to access same-day cash with a ChoiceCash car title loan.1
Help to potentially keep the financial stress at bay when you apply for a car title loan online or over the phone today.1
What Are the Advantages of Getting a Car Title Loan?
The most significant advantage to getting approved for a ChoiceCash car title loan is that you can potentially use your funds to solve some financial problems in your life!1 Just use your car's value to inquire about the cash you need.
If your income and vehicle are approved for a title loan with ChoiceCash, there are other benefits as well1:
Quick Funding1: Depending on the circumstances, you may receive money as quickly as the next business day1! If you have an emergency, you do not have time to waste.
Payments May Decrease2: With a ChoiceCash title loan, you have the chance to potentially be rewarded for repaying your loan on time2! If you qualify for this reward, your monthly payments and interest rates may decrease2.
Keep Driving: A great advantage to getting quick funding through a car title loan is that you are allowed to keep your car during the whole process1. As long as you make your payments on time, you can continue with your regular daily driving routine!
How Can I Increase the Value of My Car?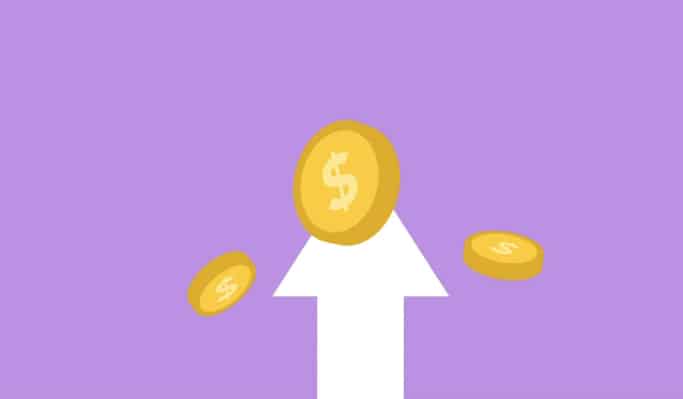 Regardless of whether or not you're interested in getting a car title loan, you should always be interested in maintaining your vehicle and increasing its value over time. A car can be an asset! Therefore it's essential to take good care of it so as to not lose any value.
Perhaps you want to sell it someday, or you're interested in using the car's equity for quick funding through a car title loan. No matter the situation, keeping your vehicle in good condition can ensure that you get a good deal with both of these opportunities.1
Listed below are a couple of suggestions for increasing the value of your car.
Keep up with Maintenance: As annoying as they can be, it's important to keep up with routine mechanical care appointments, like oil changes, tire rotations, engine checks, etc. If you take your car into the auto shop as regularly as is required, it could help you maintain its good condition for the years to come. Neglecting regular maintenance checks makes your car dangerous to drive around and can cause long-term damage over time. Some of the best things you can improve on an old car are the brake pads, the tires, and the transmission. All of these things can increase the value of your vehicle in the eyes of a potential buyer.
Make Small, but Necessary Repairs: Similar to keeping up with your car's maintenance, making minor but necessary repairs can seriously impact the value of your vehicle. If you are driving around with an automatic window that is broken, or a cracked taillight, you should have these things fixed. Buyers will also look at cosmetic issues when appraising the value of a car. Any dents in your bumper, scratches on the paint, or worn-down windshield wipers can negatively affect the overall car title loan value. Consider fixing these things as well to make things look better. Ideally, you should be taking care of these issues when they happen. But if you couldn't in the past and need to increase the value of your car quickly, this is an excellent place to start.
Get Upgrades: As new cars hit the market every year, they are outfitted with the latest technologies. This can make older cars seem way more outdated than they are. If you'd like to add some value to an older car, consider installing new upgrades, like a newer sound system with Bluetooth capabilities or a touch screen GPS navigation in the front.
These may sound fancy, but they are common even among the most standard new vehicles on the road today. Keeping up with what's the latest is a good way to add a little value to an older model.
Learn Your Car Title Loan Value Today!
Life can throw us plenty of curveballs, and it can be challenging to keep up with some of the resulting bills. If you ever find yourself in a tricky financial situation, consider inquiring about a ChoiceCash car title loan, serviced by LoanMart. You can use the value of your car as collateral for quick access to funds if you're approved. With only a few requirements in place to get started, there's never been an easier way to apply for a car title loan.
The best part about applying for a car title loan is that you can do it online! There's no need to head out and wait in a long line to talk to a title loan agent. You can apply, send in your documents, and speak to a loan agent, all from the comfort of your own home. Apply for quick funding by filling out an inquiry form, or calling 855-914-2945 today.1