Learn How to Get a Title Loan Today
Life is filled with unexpected events, and at some point, you may find yourself in a situation that requires access to money fast. This is where knowing how to get a title loan may come in handy. Title loans are secured loans that allow the borrower to put their car's title up as financial collateral for funding in return. This can be a great option for people from all different kinds of financial backgrounds, due to the fact that credit histories are not a huge part of the approval process.1
There are a couple of things you need to consider before taking the steps towards getting a title loan. The state you live in can affect how title loans are borrowed, as well as your annual income. You will also need to figure out what your car's equity is. ChoiceCash has an online calculator tool available for title loan borrowers to quickly obtain an estimate of their car's current equity.
It is easier than you think to learn about how to get a title loan quickly! Get all of your title loan questions answered by reading below, or call a title loan agent with ChoiceCash at 855-422-7402.
What Is a Title Loan Exactly?
Before you can apply for a title loan online, you will need to know what a title loan is exactly. A title loan is a simple way to get money fast by utilizing the available equity you have on your car.1 Depending on how much equity you have in your car, you may be able to access up to 50% of it by using your car's title as collateral for the loan.
On average, people end up borrowing anywhere from 25-50% of the equity in their cars through a title loan, but the amount can vary depending on:
Your State
Your Income
The Amount of Equity Available in Your Vehicle
Determining your car's equity is easy, and you can do so quickly by using the free online calculator tool. Many things can affect how much equity is in your car, like:
The Make, Model and Style of the Car
The Year the Car Was Manufactured
The Current Condition it's in
The best way to figure out if your car's equity can get you the amount of money you need is by contacting a title loan representative with ChoiceCash! Title loan representatives are available six days a week for extended hours to help you through the inquiry process.
What are the Steps To Getting a Title Loan?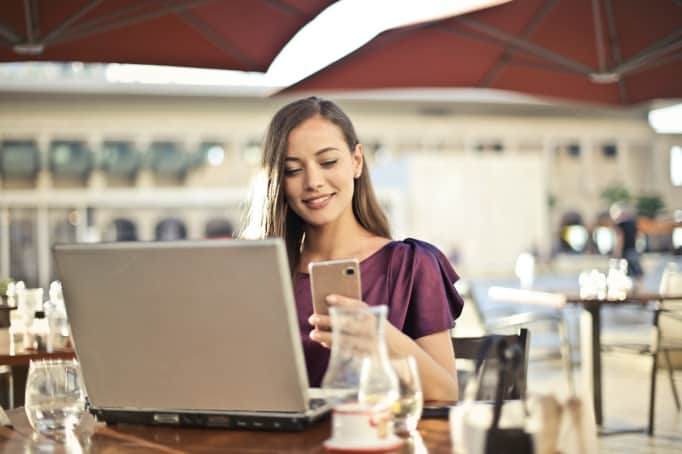 The first step of the approval process with a car title loan is the initial inquiry process. During this step, you'll fill out a short inquiry form and answer a few questions about your car. Once a title loan agent has an estimate of your car's current equity, you can proceed to the next step of the inquiry process.
While you're talking to a title loan agent with ChoiceCash, you will need to show:
Proof of Car Ownership (your car's title, in your name)
Government-Issued Photo I.D.,
A Few Pictures of Your Car
Proof of Income/Address
A Few References are Sometimes Required
Additionally, title loans are only available to those who are at least 18 years of age or older.
Sometimes getting approved for your loan can happen as quickly as the same day you inquire, but other times it can take longer.1 This can depend on a variety of factors, including the:
The amount you intend to borrow,
How much equity is in your car
If you can properly demonstrate your ability to repay the loan.
If you're worried about demonstrating your ability to repay the loan in a traditional way, don't fret. You don't need a 9-5 job to apply for a car title loan!1 You can prove your income in a few different ways, and alternative income can also be accepted.
Social Security Income, worker's compensation, and retirement income are just a few forms of alternative income that can be accepted during the inquiry process for a car title loan.
The last step of the approval process is to find out if you are qualified!1 After you have submitted your documents, a title loan agent with ChoiceCash will reach out and inform you of the potential loan decision. If you are approved for funding, just sign your loan agreement, mail in any required title documents, and choose how to collect your money! Qualified borrowers can get their funds in as little as one business day.1
How To Repay a Title Loan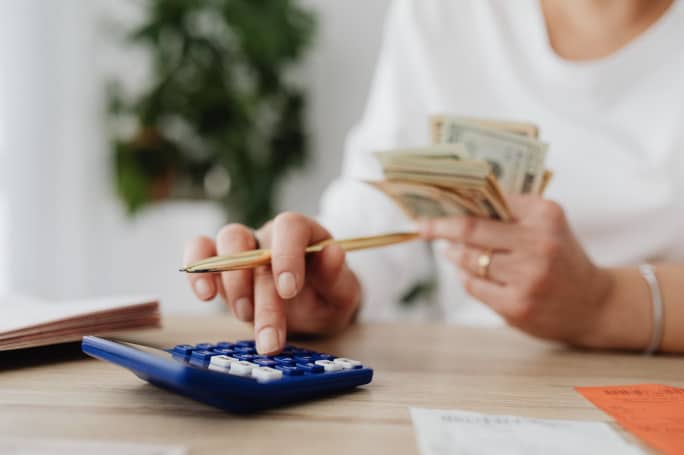 Title loans are fantastic for when you're in a financial pinch and need cash fast, but you should keep a few things in mind about repaying whatever you've borrowed. First of all, failure to make your payments in a timely manner can result in a lowered credit score. While this may sound a little scary, keep in mind that this can happen with any kind of loan you take out, similarly to missing a credit card payment. If you become worried about your ability to repay a loan that you've already taken out, don't hesitate to reach out to a title loan agent with ChoiceCash for guidance.
One of the easiest ways you can avoid missing loan payments is by setting up automatic withdrawals with your bank account. You can also send checks in the mail if that's what you're more comfortable with. A title loan agent at ChoiceCash is available to help you figure out the best method of repayment for you. You can choose between a few different ways to repay!
A common grievance about title loans is that they have high-interest rates, which is true for some of the options available out there. However, with a title loan from ChoiceCash, you can expect to access competitive interest rates if you qualify for quick funding.1
Can You Get a Title Loan Completely Online?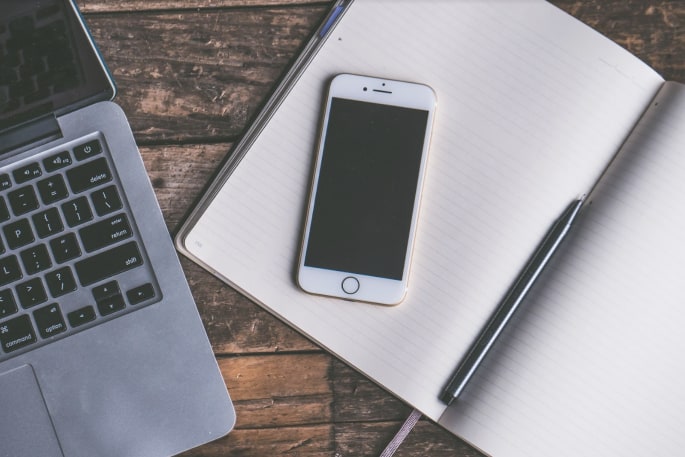 These days, you can learn how to get an auto title loan and inquire about one online! No need to leave the house to apply for the funding you need.1
That's because getting a title loan online has never been easier, thanks to the online title loan inquiry process with ChoiceCash.1 First, all borrowers need to fill out a quick inquiry form online or make a call to a title loan agent by dialing 855-422-7402. This gives you the opportunity to explain to the representatives exactly what you're looking for in a title loan.
It's important that you have a couple of documents on hand when you're talking to one of the title loan agents over the phone. The documents you'll need to have are as follows:
Valid, Government Issued Photo I.D. (driver's license, passport, or military ID)
Proof of Residency (piece of mail like a recent utility bill or credit card statement)
Proof of Income (bank statements, pay stubs, or proof of alternative income sources are accepted)
Proof of Car Ownership (title to your vehicle)
Under some circumstances, you may be required to also present a few references from people in your life. This is something that can be discussed with your title loan agent during your inquiry.
If you have all of the documents above and your inquiry is approved, you could gain access to your funds in no time.1 You can choose how you want to receive the funds through a variety of options available to approved borrowers. Some options include a direct deposit into your account, as well as a check in the mail, sent overnight.
What To Do if Your Title Paperwork Is Missing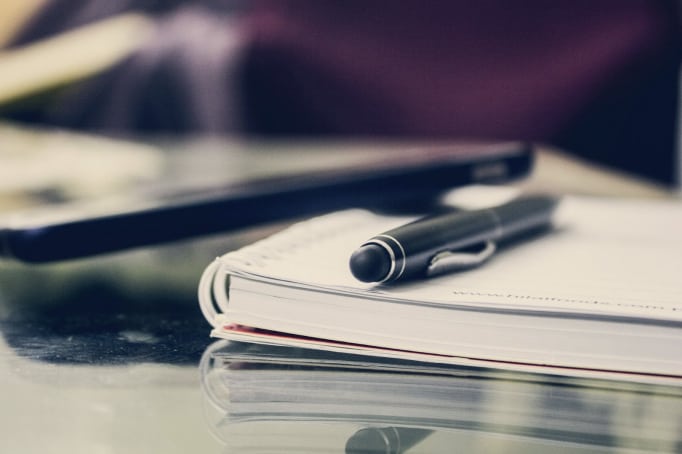 There is a lot of important information written on your car's title, and if you lose it for some reason, you may not be able to prove to anyone that you are the rightful owner. This can be a big problem if you're trying to get approved for a title loan, so knowing what to do if yours is misplaced is important.
Each state has its own regulations about how to receive a new car title. It's best to do research based on where you're located. One of the best places to start is the DMV website, which is most likely to contain the most up-to-date information on proof of car ownership replacements. You can find out how to request a title transfer, or a duplicate title to replace the one that was lost!
Even if you're not actively trying to get a title loan at the moment, it's never a good idea to lose your car's title. Keep important documents like these in safe places so that you won't need to worry in the future!
Why Are There So Many Different Names for a Title Loan?
Although there are a couple of variants, don't let the different title loan names confuse you. Title loans can be referred to as pink slip loans, auto equity loans, or car equity loans, but they all mean roughly the same things.
The term "pink slip" is the oldest term of the four options, dating back to over three decades ago when the state of California used to print their car titles on pieces of pink paper. This helped people identify the very important document amongst all their other paperwork.
Using pink paper is no longer a common practice, but getting title loans online is still one of the best ways to potentially obtain money quickly.1 Learning about how to get a car title loan and inquiring about one can be super easy through the online inquiry form with ChoiceCash!1
What Are the Alternatives to Getting a Title Loan?
Now that you know the ins and outs of how to get a title loan, it's important that you also consider the alternatives. Understanding all of your potential loan options can help you make the most responsible financial decisions for your future.
Payday Loans
If you're struggling to make it through everyday life until your next paycheck, you could consider looking into payday loans. These are small amounts, like $50-$500, that you may qualify for and are meant to hold you over until your next paycheck comes through. Perhaps an emergency happens one month and you find yourself with less money than you usually have. These loans are meant to help out with that.
The downside to payday loans is that lenders typically give borrowers very short amounts of time to pay these back. Additionally, they can legally resort to taking the amount owed directly from your paychecks, depending on which state you're in. The interest rates can be astronomically high as well, which makes them tough to repay in a small amount of time.
Title Pawn Loan
Another loan option is called the Title Pawn Loan, which is not to be confused with the auto title loans in this article. This is also related to putting your car's title up for collateral, but these lenders tend to give borrowers very short amounts of time to pay them back.
In some cases, title pawn loan lenders will keep your vehicle until you have repaid the amount fully. For a title loan, you can generally keep driving your vehicle during the repayment process as long as you make your payments on time.
Cash Advance
The next option that you can consider is called a credit card cash advance. This is where you can attempt to essentially borrow money from yourself through your credit card by asking the company for an advance on the credit line you already have available.
This typically shows up on your statement in the same way a purchase would, and you would probably pay the same amount of interest on it. In some cases, the APR for a cash advance with your credit card is higher. Many credit cards even have a cash advance fee. Typically, a cash advance fee could be anywhere from 3%-5% of the amount that is withdrawn. In addition to these fees, two of the major downsides to this option are that you wouldn't be allowed to take out large amounts of money, and you would have to pay the amount back in a short amount of time to avoid high interest charges.
Personal Loan
One of the final alternatives to getting a title loan is finding a personal loan instead. With a personal loan, you are lent a sum of money and you have to pay it back in installments over a period of time, with interest. This option is great for people with decent or above-average credit because lenders will base the amount they give you on your credit history.
If your history is fair or below average, this type of loan wouldn't be the best for you.
When Is a Good Time To Get a Title Loan?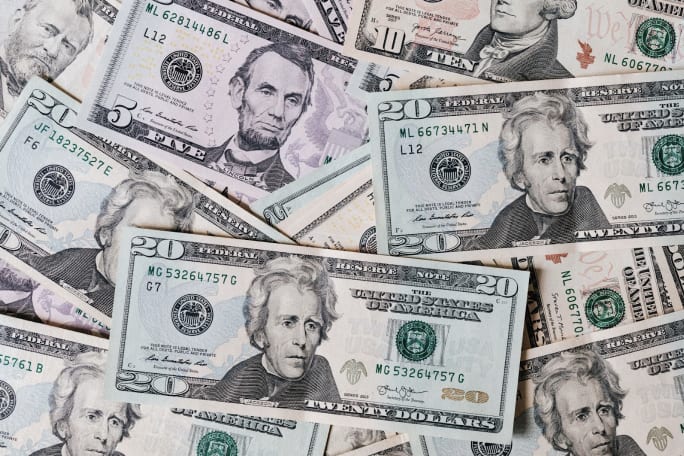 There are many circumstances where someone may need money fast. Perhaps you have unpaid medical bills, you need to pay debts, or you need help paying for an emergency. The only good time to get a title loan is if you feel like you need one. You can inquire about a title loan with ChoiceCash through a speedy inquiry process online, or over the phone.1
As long as you have the correct documents on hand to prove your identity, your car ownership, and a few other things, there has never been an easier time to apply for an online title loan than now.1
Get Started on Your Title Loan Today
If you're unfamiliar with all the different loan options out there, learning how to get an auto title loan may seem daunting. Fortunately, it can be easy and straightforward, thanks to the online inquiry process.1 A title loan from ChoiceCash could be the right fit for your needs!1 If you need money fast, getting a title loan may be the best option for you.1 Below are all the steps it takes to potentially get the money you need:
The first step is figuring out what the equity is on your car, which you can do easily by entering some information into the online title loan calculator. Your car's equity is determined by a couple of factors, like what year it was manufactured and how much of it you've paid off.
The second step is reaching out to a title loan agent with ChoiceCash, either by calling 855-422-7402 or filling out the inquiry form on the website. You can then find out how much money you are eligible for and a title loan agent is available to discuss your potential options with you.1
While the second step is taking place, you should make sure that you have a couple of important documents on hand. Your title loan agent will ask for a government-issued photo I.D. like a license or a passport, proof of your car ownership, proof of residency, and proof of income/alternative income.
The final step is finding out if you are approved!1 You could get your cash in as little as one business day if you are.1 If you're approved for your title loan, you may receive the money through a direct deposit to your bank account or a check in the mail. It all depends on which method you prefer.
When you ask about title loans with ChoiceCash, you're opening yourself up to the possibility of getting quick funding when you need it most.1 Running short on money can be stressful and embarrassing. Getting approved for a title loan could be the quickest solution out of any tight financial spot you may find yourself in.1
Don't let the stress pile on you. Fill out an online inquiry form or call 855-422-7402 to speak with a title loan agent with ChoiceCash and find out if your vehicle qualifies for a title loan.1 You may end up seeing money within as soon as one business day!1