See How You Can Get a Car Title Loan When the Car is Not Paid Off!
Bills come and go, but when you are faced with too many, you may be short on cash. You may have money for many things, but perhaps not enough to cover a financial emergency. It's nothing to be ashamed of since you did not anticipate covering the costs of that expense. In fact, many Americans do not have an emergency or savings fund when times get tough.
In these scenarios, there are options you can choose from to get you out of that debt. While plenty of choices are available, only one could be the most favorable for you: a title loan.1 With a title loan from ChoiceCash, you can access a flexible and convenient approval process.1 This process is one that people from different financial backgrounds and credit histories could qualify for.1 Before you get a title loan, you may wonder- "How do they work?"
Borrowers could retrieve the funds they need for unexpected bills or expenses by simply using their vehicle's title as collateral for the loan and meeting the right requirements!1 That means you could potentially borrow off the equity in your car to turn it into money!1 However, collateral goes both ways, as title loan lenders use it to ensure that you will repay the loan in full. If you start missing payments and fail to make your payments, the lender could repossess your car and sell it for its worth. Suppose you want a considerable amount of money to help with your problem. In that case, your vehicle must have a high-equity rate and the income to justify that loan.1 Speaking of income, it's essential for you to prove your ability to pay off a title loan. But people don't need a 9-5 job to do that, as you could use various alternative forms of income to satisfy that requirement.1 Also, when you inquire about auto title loans with ChoiceCash, you could potentially receive money in as little as 24 hours!1 It could be that easy!1
Yet, would people be denied a car title loan when the car is not paid off? The answer is that it is still possible to qualify!1 Even if you're still paying for the vehicle, you may still be eligible for a title loan, even if you are financing the car.1 Contact a title loan representative with ChoiceCash at 855-914-2945 for more information, or read below to see what you can do!
How to Get a Car Title Loan When the Car is Not Paid Off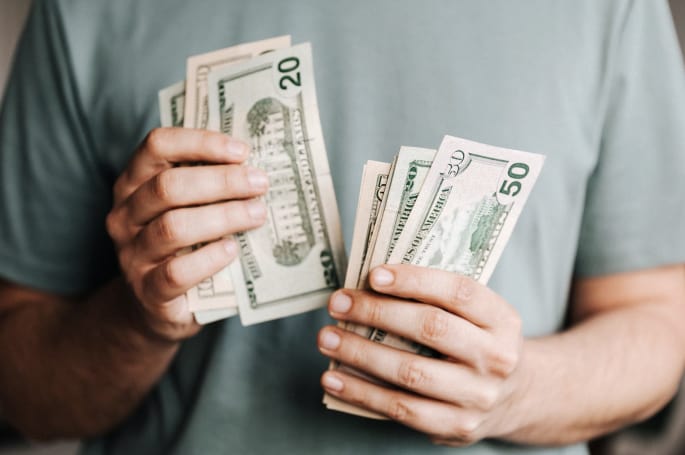 Generally, borrowers apply for title loans with a paid-off car, or one that is close to being paid off. Therefore, you could still qualify for a car title loan when the vehicle is not paid off yet!1 Don't forget that for a title loan, the approval process will focus on two basic requirements1:
The Positive Equity that is Available in Your Vehicle
Enough Income to Support an Auto Title Loan
When you use the title to your vehicle as collateral, title loan lenders use the equity behind it to determine your eligibility. Remember that the loan amount you'd receive depends on the level of equity and income you have.1
As long as you have the right amount of positive equity and income to repay a title loan, you could be in the right spot to obtain money!1 Keep in mind that the remaining balance you owe on your auto loan would apply to the car title loan's principal balance. So make sure you weigh your options before deciding whether you want to get a title loan.
If you want to obtain a bigger loan amount, both your income and equity must have a significant amount.1 To find your vehicle's current equity rate, you could use different online tools to help you calculate it. However, ChoiceCash has an online calculator tool available for title loan borrowers to quickly estimate the equity in their car with a quote, free of obligation!1
Just input the following information from your vehicle onto the tool:
The Current Condition of Your Car, Such as Any Damage Made to Its Interior/Exterior Surface
The Make and Model of the Car(Chevrolet Equinox, Toyota Rav4, Honda Accord, Etc.)
The Car's Current Odometer Reading, Usually Found Near Its Speedometer
The Style of the Car, Which Refers to Vehicles Such as Sports Cars, Minivans, Compact Cars, Etc.
The Year a Manufacturer Released the Car
Alterations or Modifications Done to Your Car
Personal or Professional References (or Both)
With this information, you can see if your vehicle has the qualifying equity for the amount you're looking for.1 Contact a title loan representative with ChoiceCash at 855-914-2945 if you have any questions or concerns about your car's equity and if there's anything you could do to improve it.
Are Documents Necessary to Obtain an Auto Title Loan When the Car is Not Paid Off?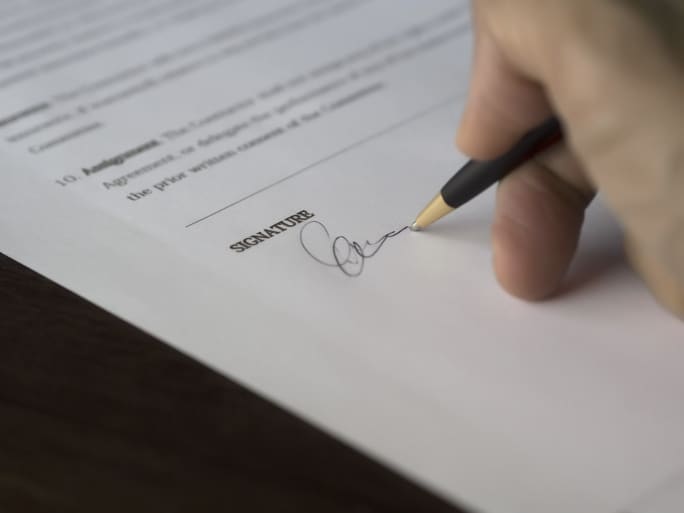 When you're inquiring about a title loan when the car is not paid off with ChoiceCash, you would need to submit some documents to a title loan agent. It may sound like a daunting task, but it might be way easier than you think!1 Just look around your house and car for the right documents.
In addition to that convenience, you could save the hassle of traveling anywhere by sending everything through the online portal.1 That way, a title loan representative could reach out to you quickly if you miss information or need to resubmit documents.1 You wouldn't have to waste time driving back to an office to send documentation again.1
It's important to note that each state might require extra documentation for you to submit, but you can expect to hand in the following information:
The Title to Your Vehicle: Borrowers must ensure that the title is in their name to use it as collateral. If the title is not currently in your name because you are still paying off your car, mention that to a loan agent to see what your options are.
Proof of Government-Issued Photo Identification: A title loan agent will ask you to prove your identity by demonstrating a valid, government-issued photo ID card. Most people tend to validate that by simply using their driver's license. But you also can use your passport or other certified state identification cards.
Proof of Income/Alternative Income: As you may have read beforehand, borrowers must prove their ability to repay a title loan. To do that, you wouldn't need a traditional 9-5 job, since you could use various alternative forms of income.1 Some examples of what you could demonstrate during the inquiry process are: bank statements, pension income, settlement income, Social Security/Supplemental Security Income, pay stubs, workers compensation, or even a letter of employment from your employer!
Proof of Residency: You can use a few different documents to prove your address in the state you reside in. Borrowers generally use the following: recent mail, credit card statements, lease agreements, recent phone bills, mortgage statements, etc. Contact a title loan representative with ChoiceCash by dialing the toll-free number 855-914-2945 if you have any questions about what documentation you could use as proof of address.
References: You may have to provide personal or professional contacts to a title loan agent. If you prefer, you could present both types of references.
Borrowers also have the option of scanning the documents and sending them directly through email or fax to a title loan agent. As soon as you send them all, you could quickly move on to the final step in the application process: getting your money if you are approved for the loan!1
Is a Vehicle Inspection Necessary When Getting a Title Loan When the Car is Not Paid Off?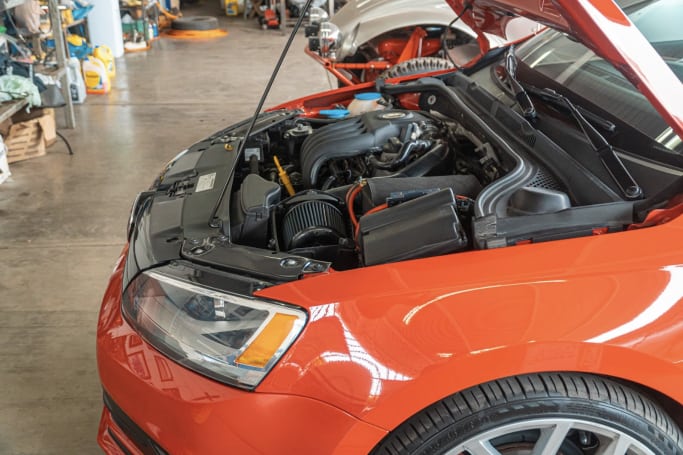 It's understandable to believe that a title loan lender would conduct a vehicle inspection when you're applying for an auto title loan when the car is not paid off. The truth of the matter is that when you inquire about a title loan, you would have to go through the car inspection no matter what. While that may be inconvenient in most scenarios, it is not the case with a title loan from ChoiceCash. Don't stress about wasting time and gas money traveling to an office for this requirement since you could do it all online!1
But you may wonder- "How is it possible to do a vehicle inspection electronically?" It's pretty easy! You would only need to take quick, recent pictures of your vehicle and upload them online. Make sure you cover every angle of your car, including the:
Front
Back
Four Sides
Vehicle Identification Number (VIN #, Usually Located on the Driver's Side Door)
Odometer Reading
Review your photos to verify that they are clear and visible before submitting them to a title loan agent. Once you take the pictures with your smartphone, you could immediately upload them within minutes!1 A title loan representative with ChoiceCash could contact you in no time to continue the inquiry.1
Will I Go Through a Credit Check When Applying for a Car Title Loan When the Car is Not Paid Off?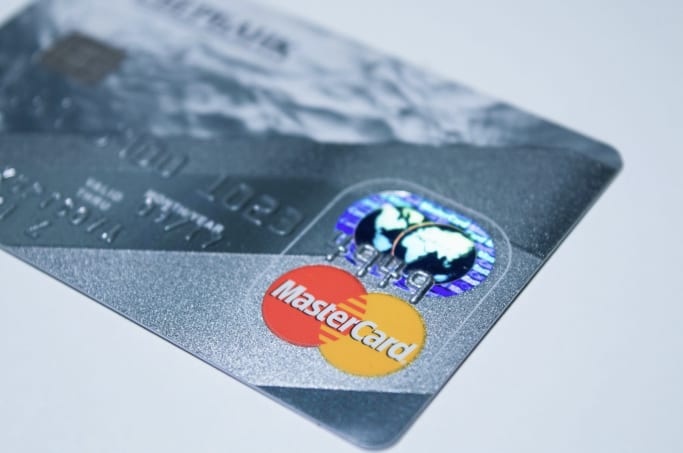 One of the several benefits of getting a car title loan when the car is not paid off is the flexible credit requirements.1 This means that you do not necessarily need great credit to apply for a title loan.1 Yet, a title loan lender may still consider running a credit check during the approval process. But don't be scared! It's typical for most lenders to run a credit check during a loan application. Although it may not hurt your chances of eligibility, it is still something that you should be aware of.
Suppose a title loan lender does want to conduct a credit check. In that case, you would go through what is known as a hard inquiry check. It happens when you agree to proceed with the loan agreement after a lender preapproves you for the loan. Unfortunately, it could take off some points from your credit score, but you could see it improve with time and effort on your part!
Speak with a title loan representative with ChoiceCash if you have any concerns about your credit history affecting your chances of loan approval.1
Are There Any Benefits in Getting a Car Title Loan When the Automobile is Not Paid Off?
Since your vehicle's title helps secure your title loan, you could expect more benefits.1 What's even better is the possibility of obtaining exclusive perks when you're inquiring about a title loan with ChoiceCash!1 Even if you try to get a car title loan when the car is not paid off, you could still receive those benefits.1
Take a look at some of the significant advantages that could add a lot to your overall loan experience1:
Interest Rates Could Be Competitive1: Interest is one of the essential components of a loan because it could determine how much you'd pay throughout the entire repayment process. The less the interest rate is, the less you'd have to pay off the loan in total. However, a problem with most loan options is how excessive and costly their interest rates are; you'd end up with more debt than before! Fortunately, a ChoiceCash title loan may have competitive rates that could be affordable.1
Payments That May Decrease2: Wouldn't it be great to be rewarded for being a responsible borrower?2 With a ChoiceCash title loan, it may be possible!2 When you're on time with your due dates, your monthly payments and interest rate may decrease!2
No Hidden Fees1: Although traditional loans work to give people the funding they need, that doesn't necessarily mean they have your best interest in mind. Many lenders can stun borrowers with hidden fees that leave them in a tough financial spot. But with a title loan from ChoiceCash, you wouldn't have to stress about that!1 You can expect transparency at every step of the loan process. There are also no balloon payments or prepayment penalties for wanting to pay off a car title loan early.
Keep Your Keys: It's understandable to worry about your car's whereabouts when getting a title loan. Remember that auto title loans work by using the title to your vehicle as collateral for the loan. That means you could continue to drive your car throughout the loan duration as you normally would! But, you must be on time with your monthly payments to maintain this privilege.
Quick Funding1: Many lenders can take a long time to process your application before agreeing to lend you money. It can be inconvenient when you have a limited time to cover your expenses! But things could be different when you inquire about title loans with ChoiceCash.1 Qualified borrowers could receive their funds in as little as one business day!1
Flexible Approval Process1: The added advantage of collateral is that you can expect an inquiry process that is flexible and hassle-free.1 Despite your current credit score or financial background, you could still qualify for funding.1 It could also be convenient when you can do the approval process from the comfort of your home!1 You might only have to take a few minutes to get through it all!1
Available Funding1: Some title loan options could potentially offer higher loan amounts to qualified borrowers.1 Since many loans are also known as unsecured loans, your credit score would be a huge factor in determining the money total you'd receive. However, if you have a considerable level of equity and income, you could obtain a high loan amount with a title loan!1 This is because the loan amount will be based on your income as well as the value of your collateral.
Borrowers that inquire about title loans with ChoiceCash can also benefit from exceptional customer service! Title loan agents are available six days a week for extended hours to assist you with any issue you may have. You can expect to speak with a considerate and knowledgeable title loan representative when you dial 855-914-2945! If you're already on the line, don't hesitate to ask them about any questions you may have on any of the previously listed perks.
Where Can I Get an Auto Title Loan When the Car is Not Paid Off?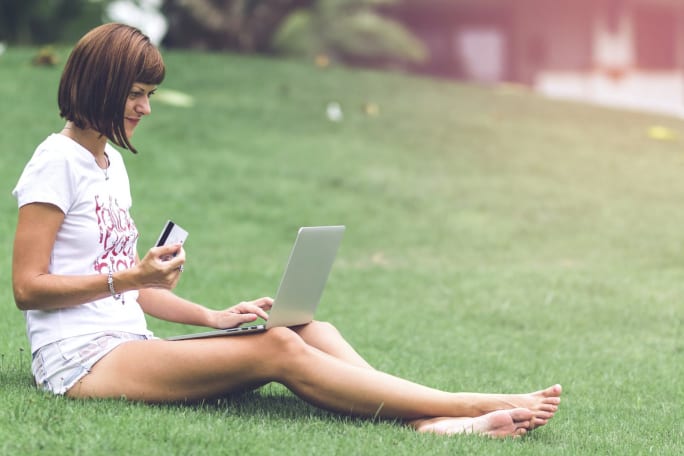 Are you ready to get started on the money you need for an emergency? Don't let the payments you have left on your car interrupt your chances of getting a loan!1 Quickly inquire about a title loan when the car is not paid off with ChoiceCash today!1 You can either go online and submit a short and straightforward preapproval form or get started over the phone with a title loan representative by dialing the toll-free number 855-914-2945.1
If you're approved for a title loan, you can choose to collect your money in a few different ways!1 Don't wait to find out if you qualify for the funds you need.