If you require a title loan for fast cash for an emergency, you might be wondering if you would need to pay off your vehicle for title loan approval. Thankfully, your car does not have to be paid off for title loans! You may still be able to qualify for the cash you need when you inquire about a title loan with ChoiceCash Title Loans, even if you have a few payments left on your car.¹ You can call a loan agent today at 855-422-7402 to learn more about how you can be eligible for a title loan with a car that does not have to be paid off or read below for more information.
Go online to get started on a quick and easy flexible approval process with ChoiceCash Title Loans!¹
How Can I Get a Car Title Loan if My Car Has Not Been Paid Off?
Whether you are currently making payments on your car or you have paid it off in full, there may be a good amount of equity in your vehicle. A car title loan is based on the amount of equity currently in the vehicle, not necessarily the number of payments left. A loan agent can still approve you for a title loan if your vehicle has considerable equity and you have the level of income to support it.¹
Generally, if there are six months or less of payments, your chosen title loan lender can fund a loan to cover the rest of those expenses¹. That simply means that a lender will add the remaining balance on your financed vehicle to the loan you'll repay! That can help pay off the rest of what is needed to use your vehicle as collateral for the title loan.
With loan options like ChoiceCash Title Loans, you can inquire about a title loan through one of the more flexible approval processes out there in the industry.¹ Borrowers from different sorts of financial backgrounds or credit histories can still be eligible for the money they need through a title loan because of the required collateral.¹ Generally speaking, your car does not have to be paid off for title loans.¹
Does My Car Have to be Paid Off for Title Loans When it Has Enough Equity to Qualify?
Even if you haven't completely paid off your car yet, it may still have a certain amount of equity. To qualify for a title loan, borrowers need to have a vehicle with a certain amount of value. The vehicle title, which is the collateral for the loan, acts as a form of security to the lender so that the loan can be repaid in full. There may be a lot of factors that might become unimportant during the inquiry process simply because of the necessary collateral.¹
However, not every borrower knows their vehicle's equity value off the top of their head. Do not be discouraged by that, as it is normal for many borrowers not to know this. There are helpful ways to help you find out on your own:
Dealership Appraisal or Estimate
Kelley Blue Book Value Online
One of the benefits of choosing the title loan calculator tool to estimate the equity of your vehicle is that you can get a loan estimate with a quote free of obligation through it!1 It can be easy to get this estimate when you input some details about your vehicle¹:
The Model, Make, and Style of Your Car: A car's make, model, and style can contribute to its value. It's essential to consider what you have if you're looking to get a high-value rate from your vehicle. A popular make or model can often contribute to a vehicle's high value, no matter what year the manufacturer made it. Your vehicle may also see a value increase if it has significant fuel economy. If the car is a luxury model, it can slow its depreciation. The paint color, style, and technology packages are also essential to add resale value to a car. The style of a vehicle refers to minivans, sports cars, compact cars, station wagons, convertibles, or any other variation.
The Year of Your Car: The year a manufacturer made the vehicle is another important component of a car's value. Recent models tend to have more value than older cars, as that is the nature of the market. Newer cars also mean they may have low mileage, increasing a vehicle's value. While this may all sound discouraging if you have an older car, you can still have a good enough value if you have a classic model or if it comes from a popular make!1 In some instances, classic cars have more value than the newer models! While the year of a vehicle is important when determining the available equity, keep in mind that its condition matters more. If you have maintained your "older" car and meet the proper criteria, it could still be eligible for a title loan.¹
The Condition of Your Car: When speaking about the condition of your vehicle, it refers to any damage made on the interior/exterior surface of it. As it was previously mentioned, the condition of your car holds a lot of weight when evaluating its value. If you have maintained your car well enough, it could retain more value.¹ It's crucial to keep up with any necessary tire rotations or oil changes as needed to stabilize your vehicle in good condition. Be on the lookout for a clean engine compartment or mechanical malfunctions. Also, make sure that your car is clear of any visible damage, and if it has some, keep it to a minimum. The damages can include dents, a chipped windshield, or paint scratches.
The Current Mileage of Your Car: A loan agent evaluates your vehicles' mileage to indicate how much you have used its engine and if your car is well-traveled. The current mileage adds to your car's condition, which is why it's another critical factor in determining its value. The more you have used the vehicle, the greater the chance that its value has been decreased. Lenders also use a vehicle's current mileage to estimate its life expectancy and how long the car can last. But having a high mileage isn't all bad, as the car could still have enough equity to qualify for a title loan.¹ However, you could get a higher value if you keep its mileage to a minimum.
Any Modifications Made to the Car: If you're thinking about getting a modification or an alteration to your vehicle, think twice before getting one, because it could affect its value. A lot of changes can decrease a vehicle's resale value. Modifications such as alloy wheels, spoilers, or custom stereos are examples of these negative changes. But not all modifications or alterations are harmful though, as you can increase a vehicle's value if you decide to upgrade its engine or exhaust.
By using this calculator tool, you could receive your estimate for a loan in minutes!¹ With ChoiceCash Title Loans, your car does not have to be paid off for an auto title loan to inquire about one. Call a representative today if you have any questions about title loans and how you could benefit from them.¹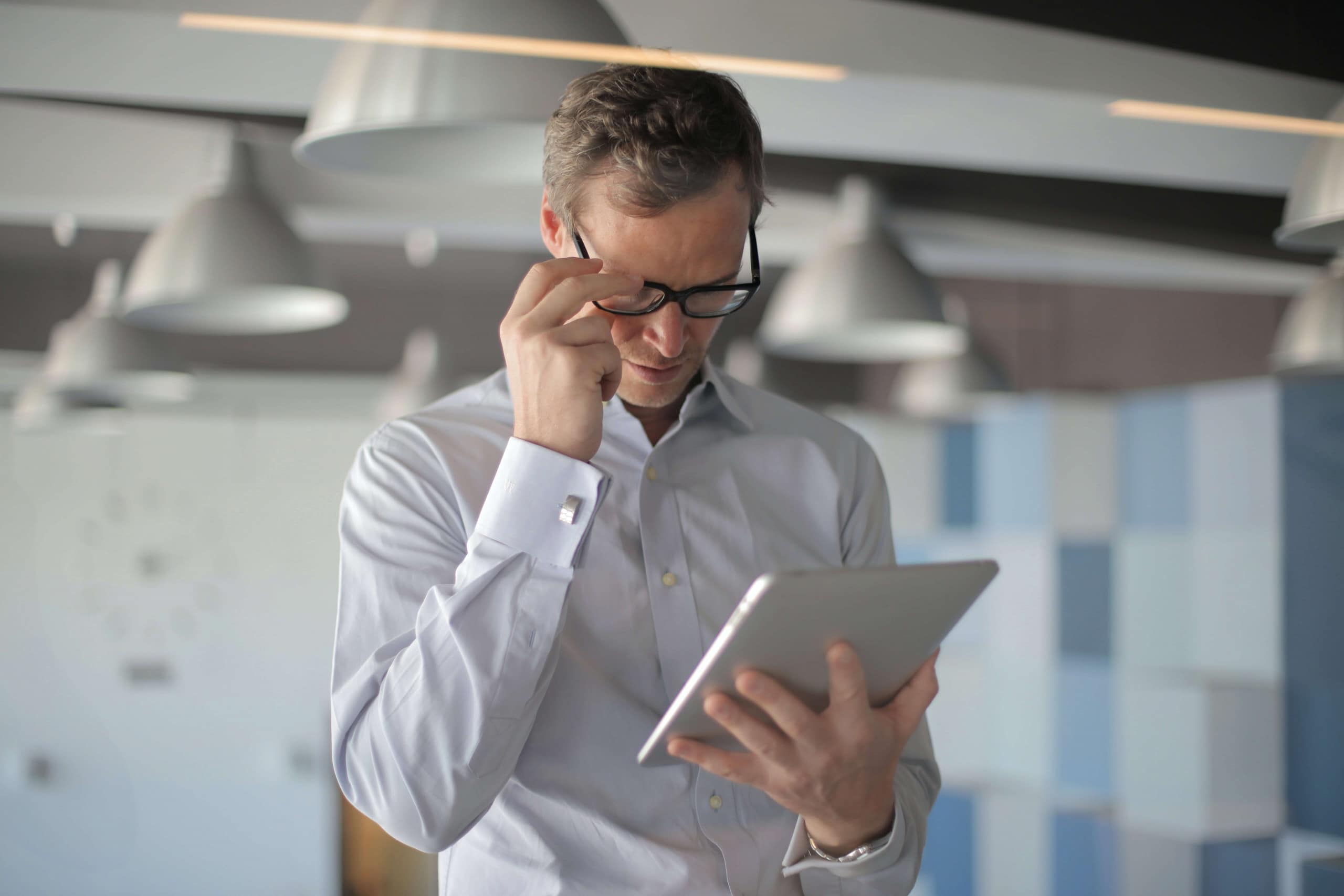 Does My Car Have to be Paid Off to Get The Benefits of an Auto Title Loan?
Your car does not have to be paid off for title loans when you look to obtain the benefits of them. With loan options like ChoiceCash Title Loans serviced by LoanMart, eligible borrowers have access to a lot more benefits that help them and their wallets:
Faster Funds¹: Borrowers that choose ChoiceCash Title Loans for funding can get their approved funds in as little as one business day, even if they have not paid off their car yet!¹
Competitive Interest Rates1: Whether your vehicle is paid off or not, choosing a loan like ChoiceCash Title Loans allows you to have access to competitive interest rates.1 This is a huge benefit to take notice of, as interest is one of the most powerful factors of your loan! It controls how much you'll be paying off in the long run, which is especially important if you use this loan to cover the rest of your car payments. With ChoiceCash Title Loans serviced by LoanMart, your loan will be amortized. This means you will pay back both interest and principal in each monthly payment.
More Funding is Available1: If you have the ability to repay the loan amount and you have the right value of collateral, you could potentially get more cash through a title loan than with other loan options.¹
Drive Your Car: Even though you use your vehicle's title to secure the loan, that doesn't mean you would have to give up your car! Borrowers that make responsible, timely payments can keep driving their vehicle as they normally would during their loan repayment. There is no need to rely on ride-sharing apps to get you where you need to be!
Flexible Loan Terms¹: Approved borrowers that choose ChoiceCash Title Loans for funding have access to flexible terms that suit their financial situation!¹ You can set up a payment schedule that is convenient to what you can afford.
Low Payments²: You could be rewarded for being responsible and on time with your payments by getting low payments that may decrease with each installment.²
No Hidden Fees: Many loan options surprise you during your repayment process with hidden fees that can leave you in a cycle of debt. With ChoiceCash Title Loans, there are no hidden fees to be found and no balloon payments either.¹ If you decide to pay your loan early, there are no penalties to do so.¹
Bad Credit is Not Always an Issue1: Even if you aren't happy with your credit score, that doesn't make you ineligible for a title loan. Borrowers from all financial backgrounds and credit histories can be eligible for a loan!¹ Although a loan agent may consider your credit during the inquiry process, it is not the focal point. Since you use collateral to secure the loan, the most important factors for eligibility are:
The Equity Value of your Collateral
Your Ability to Repay the Loan
Does My Car Need to be Paid Off for Title Loans to Avoid a Vehicle Inspection?
While your car does not have to be paid off for car title loans, you may be asking yourself if that should warrant a vehicle inspection from a loan agent. The truth of the matter is that even if you have paid off your car, it would still have to be verified by a representative to estimate its equity. You can save the hassle of doing a traditional inspection by doing it all online with ChoiceCash Title Loans!¹
All you have to do is take clear pictures of your car's front, back, and sides, as well as take photos of the vehicle's odometer reading and its Vehicle Identification Number(VIN #). It may only take a few minutes to submit these pictures through the online portal!¹
Does My Car Need to be Paid off to Apply for an Auto Title Loan?
If you're looking to get a title loan, you may be asking yourself-"Does my car have to be paid off for title loans?" Fortunately, with ChoiceCash Title Loans, borrowers can easily inquire about a title loan without having to pay off their vehicle entirely and find out if a loan agent approves them for cash in just three easy steps¹:
Submit a loan inquiry online and answer a few basic questions about your car.
After submitting an inquiry, borrowers should submit a couple of documents online for a loan agent to review. These documents just help an agent verify the information and speed the process along. You should have these documents in hand:
Vehicle Title
Proof of Income
Proof of Identification
Proof of Address
References
Once everything has been submitted and approved, a borrower will choose how to receive the money!1 A representative will reach out and inform them of their approval status. Approved borrowers can choose:
Direct Deposit,
Check Sent Through in The Mail, Or
Pick Up Your Money at a Participating Money Transfer Location Nearby.
Why Wait to Get Your Money?
If you could get your cash in as little as one business day, why wait?1 Approved borrowers can get started by going online or calling toll-free to reach a ChoiceCash Title Loans representative directly at 855-422-7402.