Where Can I Find Car Title Loans in Louisiana?
People that struggle with a financial emergency tend to look for financial resources that give them fast cash. While many options could satisfy that need, it could be problematic in the long run. You could end up in a cycle of debt from all the high-interest rates and hidden fees that leave you worse than before.
For most traditional loans, a borrower must have a good credit score or come from the right financial background to obtain funding. That can be inconvenient when you just need cash to get back on your feet!
Thankfully, there's an alternative option to consider.¹ With a title loan, you can use your vehicle's title as collateral for the cash you need. Since you use collateral to secure the loan, the chances of a title loan lender approving you could be greater than your chance to qualify for an unsecured loan if your credit is not up to par.¹ What's even better is the possibility of getting quick funding.¹ When you inquire about a title loan with ChoiceCash, you could receive money in as little as one business day!¹ Why should you wait long to get the cash you need for an emergency?
If you're a resident of Louisiana, you could apply for a title loan through a convenient and flexible approval process.¹ You could go online or speak with a ChoiceCash title loan representative at 855-277-4847 to start your inquiry!
Read below for more information about how you could get car title loans in Louisiana.
Can People Get Car Title Loans in Louisiana?
You can apply for the cash you need through car title loans in Louisiana today! With a ChoiceCash title loan serviced by LoanMart, you might not have to go anywhere to get your money.¹ You could simply open a web browser on your laptop or smartphone to get started on the loan process.¹ But before you begin your inquiry online, it's important to learn how title loans work in Louisiana. Borrowers that do this research could start to see how the requirements for an auto title loan are straightforward and simple1:
You Must Be 18 Years or Older
Have a Vehicle with Enough Positive Equity
Reliable Income that Allows You to Make Monthly Payments
Once you have these qualifications met, you could easily get started on your title loan.¹ However, you should know how loan approval is based on the available equity in your car and your current income level. So no matter what cash total you're looking to acquire, it's essential to consider those two main factors. If you want to get a lot of money, your car would need to have a high-value rate and you would need the right income to support that amount.¹
Keep in mind that the state of Louisiana establishes a minimum of how much money you can borrow. People that want to get a title loan within the Pelican State cannot obtain a loan amount less than $350.
Although that could be a problem for some, most people often need plenty of funding. Also, you might be happy to know the state does not permit lenders to set up fees for late or early payments. With loan options like a ChoiceCash title loan, you wouldn't have to worry about prepayment penalties.
Contact a title loan representative with ChoiceCash if you have any questions about car title loans in Louisiana. Call 855-277-4847 today!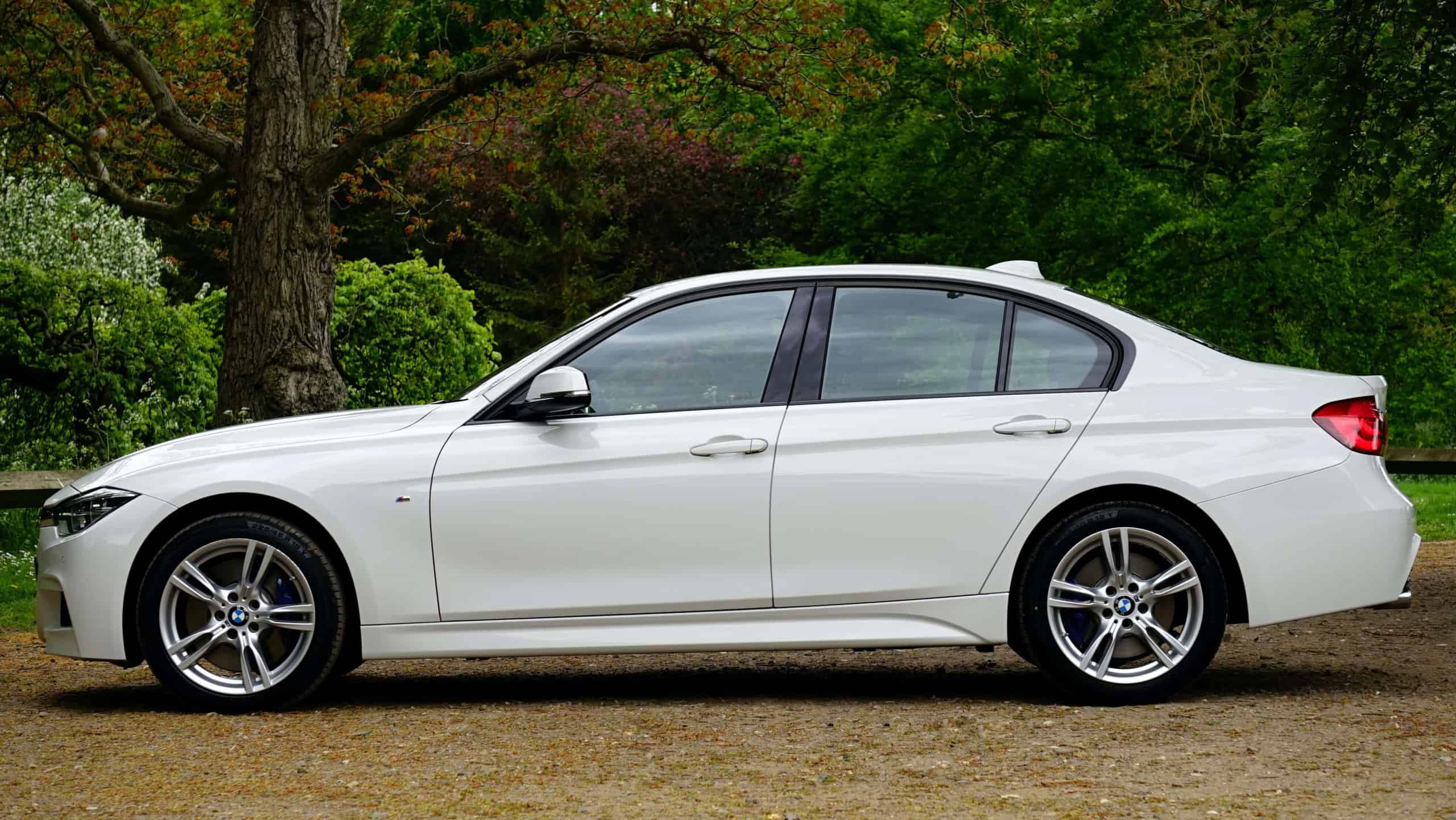 How Can I Get Title Loans in Louisiana?
Borrowers could get auto title loans in Louisiana through a quick and flexible approval process.¹ By using the title to a qualifying car as collateral, you could acquire the money you're looking for.¹
As long as you're on time with your monthly installments, you could still keep your car wherever you go.¹
Be aware that title loan lenders are also a part of the loan process. When you begin to repay your loan, a lender will place themselves as lienholders on your title during the duration of your loan. Once you've completed your payments, the lender will remove the lien, making your title clear! You should also recognize how a lender has the legal right to repossess your vehicle if you fail to meet your installments. So make sure you're on top of each due date to avoid this consequence. Set up automatic payments on your title loan if you need to!
Remember, borrowers must also have the ability to repay a title loan. Lenders partly determine your approval for a car title loan based on your affordability. To prove to a lender that you can pay off your loan, you wouldn't need to have a traditional 9-5 job.¹ There are various forms of income you could use to satisfy this requirement.
Another factor that title loan lenders use to qualify people for funding is the amount of equity in a car. If you have enough positive equity, a lender could allow you to obtain a title loan if you meet the other criteria.¹ However, borrowers seeking a significant loan amount could benefit from knowing their vehicle's equity before starting on their loans. It's okay if you don't know the current equity in your car; you could always use different tools to find an estimate, such as Kelley Blue Book online. But, ChoiceCash has an online calculator tool available for title loan borrowers. You could easily obtain an estimate with a no-obligation quote.¹ Just input the following details about your vehicle to use the calculator:
The Age of the Car
A Car's Make or Model
Any Interior/Exterior Surface Damage Made to the Vehicle
The Current Odometer Reading on the Vehicle
The Style of the Car
Any Modifications or Alterations Done to the Car
With title loan options with ChoiceCash, you could complete the loan process online in minutes.¹ Through that method, you could receive a quick response regarding your approval status.¹
Do I Need Documentation to Qualify for Auto Title Loans in Louisiana?
Before getting title loans in Louisiana, you must submit some documents to qualify. Although it sounds daunting, you may already have these documents handy! Once you have found all your documents, you wouldn't have to leave the comfort of your home to send them.¹ By sending everything online, a title loan agent from ChoiceCash could quickly reach out to you if you need to resubmit documents or are missing something.¹
Contact your local Office of Motor Vehicles(OMV) if there is any additional information that Louisiana requires you to have. But you can expect to send a title loan agent the following documents during the inquiry process:
Proof of Address: You need to provide a title loan agent with proof that you reside in the state of Louisiana. Thankfully, you could use various documents to validate that, such as recent mail or phone bills, mortgage statements, lease agreements, utility bills, recent credit card statements, etc.
The Title to Your Vehicle: To qualify for a title loan, you must have a valid vehicle title in your name. Or, you could present a car you have almost paid off when inquiring about a title loan online. However, it's essential to note that you could still be eligible for funding if you share a name on the title.¹ Contact a title loan representative from ChoiceCash for details on what you could do. But don't worry if you have lost or misplaced your title, as a title loan agent could help you find out how to replace it or request a duplicate title.
Proof of Government-Issued Photo Identification: A title loan agent must see a valid, government-issued ID card to verify your identity. That could be a driver's license, passport, or other certified state identification cards.
Pictures of Your Car: As part of the approval process, title loan agents must inspect your vehicle's condition. But don't feel overwhelmed by this requirement, as you could simply take a few pictures and send them in online.¹ Make sure you have clear photos of your vehicle's front, back, sides, odometer reading, and VIN(Vehicle Identification Number).
Proof of Income or Alternative Income: Use different forms of income to demonstrate your ability to repay a title loan. Some examples include pay stubs, bank statements, pension income, retirement income, a letter of employment from your employer, settlement income, or even Social Security/Supplemental Security Income.
References: You may have to provide professional or personal contacts to a title loan representative.
Borrowers could send in their paperwork through the online portal with a ChoiceCash title loan, serviced by LoanMart!¹ You could do that through any smartphone or computer that is readily available and connected to Wi-Fi.
Do I Need Good Credit to Obtain Title Loans in Louisiana?
The problem with most loans is that people need to have a good or high credit score to get approved for money. That means borrowers with low credit may not have the chance to apply for an unsecured loan. But car title loans in Louisiana have a different eligibility process that could be easier for many vehicle owners.¹ Since title loans are secured loans, your credit isn't the primary focus for qualification; instead, lenders use the title to your vehicle as a determining factor for approval. So even if you are not confident with where your score is, you could still inquire about a title loan online.¹
It is worth noting that a lender may consider checking your credit. If they decide to verify it, your credit may go through what is known as a hard inquiry check. That happens once a lender preapproves you for a loan and you agree to proceed with the loan agreement. Although it could take off a few points from your credit score, it could go back up with time and effort. But don't stress, as it may not affect your chance of getting a title loan!¹
What are the Benefits of Getting Car Title Loans in Louisiana?
When you inquire about car title loans in Louisiana with ChoiceCash, there could be benefits that add to your loan experience.¹ In addition to a simple loan process and quick funding, you could take advantage of some of the following perks¹:
Keep Your Keys: Using your vehicle's title as collateral doesn't mean a lender will keep your car. You could continue to drive your vehicle as you normally would as long as you're responsible for your payments.¹
Payments That May Decrease ²: Borrowers could get rewarded when they're responsible for their payments!² When you're on time with each due date, your monthly payments and interest rates may decrease!²
A Chance to Get More Cash1: If you applied for an unsecured loan option, a lender would typically base your cash total on your credit history. But with a title loan, you could get a considerable loan amount if your car has significant value!1 Since your income and your car's value are used to secure your cash, there is the potential that you would obtain more funding through a secured loan option than you would through an unsecured one.1
Competitive Interest Rates¹: Interest rates usually determine the amount you'd have to pay back during the loan process. Essentially, it is the cost of borrowing money, and it is a separate quantity from the principal. The problem with many loan types is how expensive and excessive these rates can be. But with loan options like a ChoiceCash title loan, qualified borrowers can expect competitive interest rates.¹
Quality Customer Service: Title loan representatives from ChoiceCash are empathetic, considerate, and dedicated people that work to assist you with whatever you need. When you dial 855-277-4847, you'll speak with a title loan agent who understands your situation. Agents are available six days a week for extended hours to help in any way they can.
Inquire About Car Title Loans in Louisiana Today!
Are you prepared to get car title loans in Louisiana? Just follow these three simple steps to get started¹:
Start Your Inquiry By Submitting a Short Form Online or By Calling a Title Loan Representative. Both options could take no time at all to do.¹ If a loan agent agrees to proceed with the loan, you could quickly move on to the next step.¹
Submit Your Documents. Not only could you send your documents in online, but you could alternatively take photos of them and email them instantly to a title loan agent.¹
Get Your Money!¹ If a title loan agent approves you for funding, you could receive money in as little as 24 hours!¹ You could choose between an overnighted check or a direct deposit to your bank account!
Don't hesitate to find out if you qualify for the money you need right now for an unexpected bill or expense! Go online to get through a fast process that could give you cash in no time at all!¹