You may be looking for quick funding if you are in a financial emergency. You may not have enough money to cover an unexpected bill or expense. If you don't have the means to cover an unexpected bill or expense, you are not alone. Out of all the options you searched for to obtain financial aid, you may have settled on a title loan as the best resource for fast cash. But one concern you may have is, "Are there any car title loans near me?" You do not want to spend time that you do not have looking for a title loan all over the area. Don't stress, as it's pretty simple to get the funding you need without any issue with ChoiceCash Title Loans.¹
Applying for the cash you need doesn't have to be a hassle.¹ Although you could get a title loan by going to any local participating store near you, a title loan is more accessible by going online! You can get an auto title loan much faster by opening your laptop or going through your smartphone to inquire online!¹ You can also call a representative from ChoiceCash Title Loans at 855-422-7402 if you prefer talking to a person throughout the entire process. A loan agent can assist you with any questions or concerns you may have and can lend you a hand when you need it.
Take advantage of a quick, smooth, and flexible approval process when you decide to inquire about a title loan with ChoiceCash Title Loans!¹ It only takes a few minutes to get started on your title loan online, and you may get a response in no time at all!¹
How Do Car Title Loans Near Me Work?
Inquiring about car title loans near you can be so easy when you know precisely what to do.¹ The remarkable thing about title loans is that you would not need to know a ton about them to obtain one. The process is so straightforward and designed to help borrowers like you in an emergency. However, it's still good to know what goes on when you initiate a car title loan online.
A title loan is also known as a secured or collateral-based loan. The title from your vehicle would serve as collateral in this case, as a lender uses the positive equity available in your car to determine your loan amount and eligibility. But the collateral goes both ways, as it provides a lender with the assurance that you will repay the loan in its entirety one way or another. The equity in your vehicle helps a lender recover the money if you fail to meet the payment obligations. When you initiate the repayment process, a lender will place a lien on your car's title until your monthly payments are met in full. Once you have completed your installments, the lender will remove the lien. If you start missing payments and do not return what you owe, then the lender has the right to repossess your vehicle. However, you can still drive your car and keep your keys if you make payments on time.
Don't stress if you do not know the current equity status of your vehicle. Many borrowers who inquire about a title loan do not know this initially. Fortunately, you can easily find an estimate of your car's equity with a quote free of obligation with the ChoiceCash Title Loans online calculator tool!¹
You would only need to input these quick details from your vehicle to calculate an estimate:
The Year of Your Car
The Make, Model, and Style of Your Car
Your Car's Current Condition
The Current Mileage Usage on Your Car
Any Modifications or Alterations Made to Your Car
With this information, you can determine the worth of your vehicle before getting an online car title loan. If your car has a high-value rate, you could be eligible for a higher loan amount!¹
The Ability to Repay an Auto Title Loan is Important
Your income level is another critical factor when qualifying for a title loan. Not only is your income used by a lender to verify if you can complete your loan payment without complications, but the lender will also determine your potential loan amount based on what you can afford monthly. If you are looking to have a significant amount of money, it's essential that your car is in good condition and meets the right criteria. You must also have an income level to support it.
A great thing about car title loans is that you don't need to have a 9-5 job to qualify for funding. While you do need to be able to provide proof that you can afford the loan, it doesn't have to be a corporate job. You can use a variety of alternative forms of income to prove you are able to afford a loan payment each month.
What is important here is that you can afford the loan you want. At any point in time during the loan duration, if you need assistance with your payments, a loan agent from ChoiceCash Title Loans is available to make your loan experience the best it can be. They will not cover the loan amount for you, of course, but a representative can help direct you to your available options.
There are other ways a loan agent can help, but know that you can confide in them if you feel like there are some challenging issues to deal with on your own. You are never alone when inquiring about a title loan with ChoiceCash Title Loans.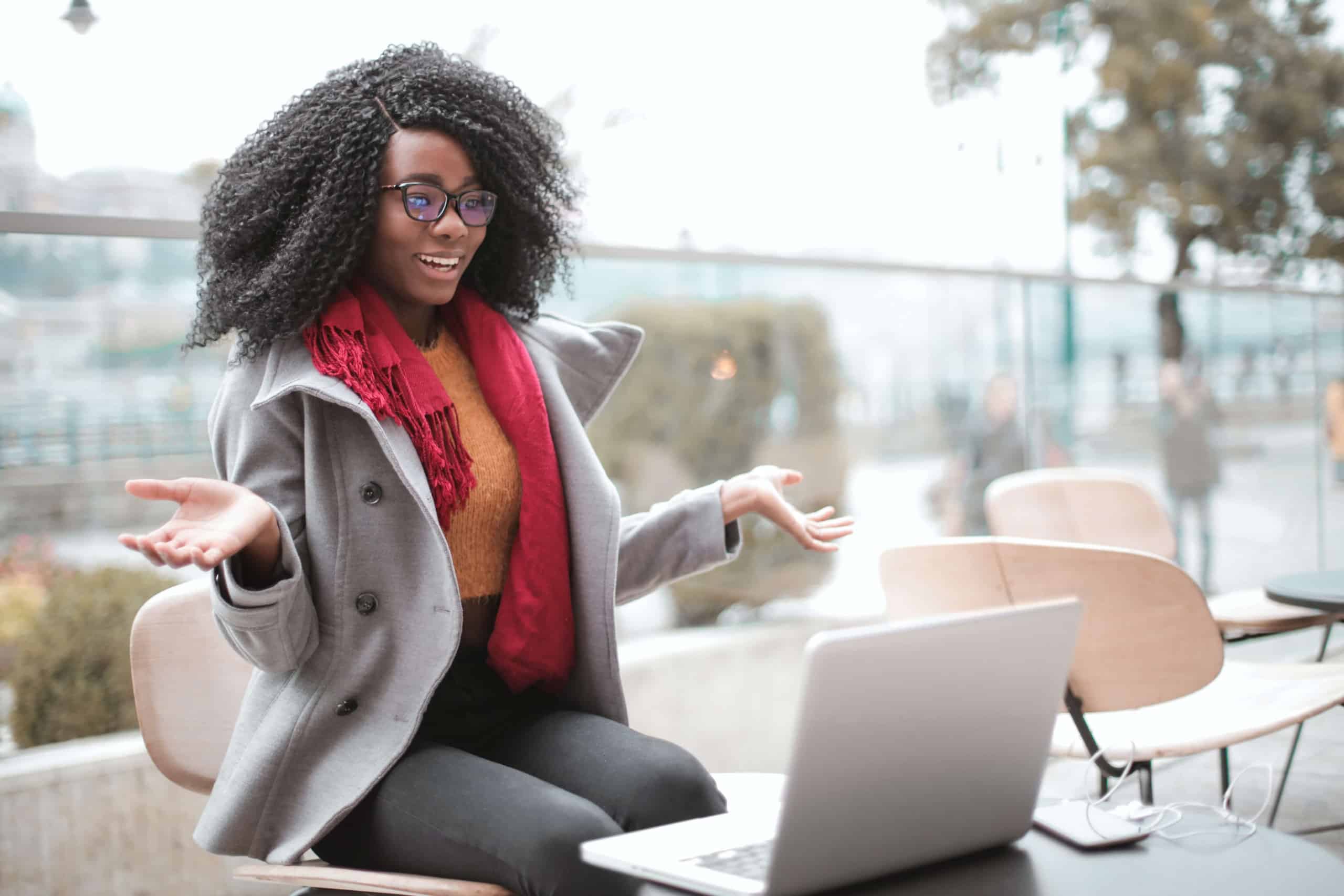 Find an Auto Title Loan Term That is Convenient for You
With loan options like ChoiceCash Title Loans, you do not have to settle with a loan that you are not content with. Whether the loan amount is too much or too low for what you want, a loan agent can help make things flexible to your preference. When you inquire about a title loan, a loan agent can determine a loan term that works for you based on your vehicle's equity and income level.1 Remember that if you want a large number of funds, you would need to have:
Your Car in Good Condition and Have Enough Positive Equity to Qualify
Good Enough Income to Afford That Amount
A loan agent can find suitable loan terms that can help you complete your monthly installments with ease. A title loan always works with your convenience in mind, so do not hesitate to ask for assistance when you need it during the repayment process.
You can pay off a title loan through multiple methods that are also flexible for what you prefer:
Pay with a Direct Deposit
Pay via a Check
Pay Online Through the Online Portal on Your Computer or Smartphone
Set Up Automatic Payments to Complete the Installments for You
Take advantage of a quick and easy approval process by inquiring about an auto title loan near you with ChoiceCash Title Loans!¹
What Documents Do I Need to Qualify for Auto Title Loans Near Me?
When reading about the qualifications required to get a title loan, you may be thinking, "Is there anything else I need to get car title loans near me?" As part of the approval process, there is one thing else you need to do to get your money. A loan agent will ask you to submit a few documents to verify your information and vehicle ownership.
You can send the following documents online for your convenience:
Your Vehicle's Title: During the inquiry process, you need to send a car title in your name and submit a few photos of your vehicle for a loan agent to verify its condition. Take clear and visible pictures of your car's front, back, and sides. You will also need to take pictures of the current odometer reading and Vehicle Identification Number(VIN #).
Proof of Income: You can use various alternative forms of income to satisfy this requirement. Some examples include pay stubs, bank statements, proof of pension income, social security income, account statements, or even a letter of employment from your employer.
Photo Identification: To validate your identity to a loan agent, you can use a passport, a driver's license, or state identification.
Proof of Address: When getting a title loan, a loan agent will ask to verify where you currently reside. You can use recent mail to validate this, such as: credit card statements, utility bills, a mortgage/rental agreement, or the latest phone bills.
References: A loan agent may ask for a few personal or professional references.
If you have any questions about documentation or any requirements you think are needed, call a representative from ChoiceCash Title Loans at 855-422-7402 to assist you.
How Much Money Can I Get With Title Loans Near Me?
The funding you would potentially receive is determined by the value of your vehicle and if you have the income to support such an amount. The more value your car has, the higher the loan amount can potentially be through a car title loan.1 But remember that you would not receive a significant loan amount if you do not have the income level for it.
The good thing about inquiring about a title loan close to you is that you may have the ability to get one despite your credit history and financial background.1 With your collateral and proof of income, you could already be eligible for a title loan.1 Remember to use ChoiceCash Title Loans online calculator tool to find an estimate on your car's equity and see how much money you could get ahead of time!1
How Soon Can I Get My Money With Car Title Loans Near Me?
When you search "car title loans near me," you may find many results that show a chance to get instant cash. That is great if you are in a financial situation where you need money to pay off an emergency debt quickly. But you may be wondering how soon you could receive your money. Would you have to wait a day or two for a loan agent to approve you for your funding and send it to you? It's understandable if you are worried about waiting too long for your money.
With loan options like ChoiceCash Title Loans, you can get your cash fast.¹ Once you submit all of the qualifications needed to get a title loan, you could be approved by a loan agent the same day you inquire.¹ After a loan agent approves you for a loan, you could get your money in as little as 24 hours!¹
What are the Benefits of Applying for Title Loans Near Me?
There are plenty of benefits to improve your loan experience when you inquire about auto title loans close to you.¹ But when you choose to go with ChoiceCash Title Loans, you could reap some exclusive perks available for qualified borrowers:
A Chance to Start With Low Payments That May Decrease²
Affordable Monthly Payments1
No Hidden Fees or Balloon Payments
No Prepayment Penalty Fees
Fast Funding¹
Flexible Approval Process¹
Keep Your Vehicle During The Loan Process
More Funding is Available1
How Can I Apply for Car Title Loans Near Me?
Ready to apply for a car title loan near you? It doesn't have to be a hassle! With loan options like ChoiceCash Title Loans, you wouldn't have to go out of your way to find car title loans near you when you can go online to inquire about one! All you have to do to get the money you need is to follow these three easy steps¹:
Start on the Inquiry Process By Submitting a Short Form Online, Or Call a Loan Agent at 855-422-7402.
Submit the Required Documents Online.
Get Your Money in as Little as 24 Hours¹
It takes no time to get fast cash when you inquire about an online title loan with ChoiceCash Title Loans!¹ Call a representative today if you have any questions!