How Do I Get a Car Title Loan?
Are you down on your luck financially? If you are experiencing some financial stress, a car title loan may be the perfect solution to your woes.
A car title loan is a secured loan option for unexpected financial expenses. Whether you have an unpaid bill, a dental appointment coming up, or another unforeseen expense, a car title loan could be used to cover those costs.
This type of loan is also referred to as an auto title loan, auto equity loan, pink slip loan, and auto pawn loan. As the name suggests, a car title is used to obtain car title loan funding.
Eligibility is typically easy to meet, especially when you work with ChoiceCash Title Loans. For more information on this innovative loan option, keep reading below.
How Do Car Title Loans Work?
Car title loans are available to eligible drivers that need emergency cash quickly. If you are stressing out about an unexpected bill that needs immediate payment, turn to car title loans!
Good credit is not required for approval as it is with other types of loans, such as bank loans. 1 The emergency money you receive is secured through collateral, so the lending risk is lowered for lenders.1
During the car title loan repayment process, a lien is placed on your certificate of title. However, you can keep driving your car when you work with ChoiceCash Title Loans if your payments are made on time!
The approval requirements are generally flexible with car title loans, as all you need to qualify is1:
A valuable car
A car title in your name
A reliable source of income
The approval requirements can be quite flexible!1 With the title to a qualifying car in your name and a steady income, getting started on a car title loan is easy!1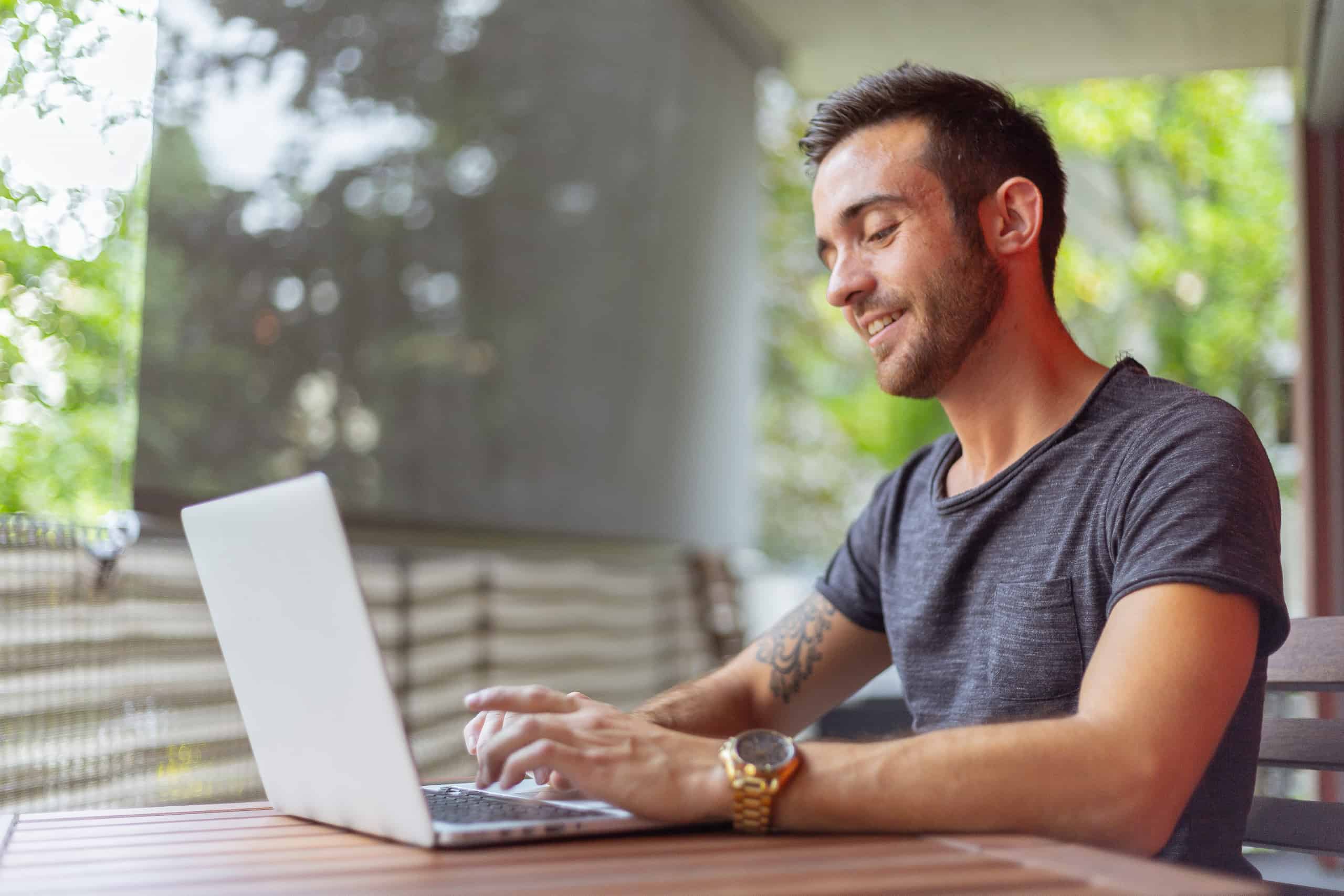 Are There Any Perks that I can Get with a Car Title Loan?
Working with ChoiceCash Title Loans is one of the best financial decisions you could make! There are many advantageous benefits to working with ChoiceCash title Loans.
If you want repayment terms that allow you to keep more money in your pocket, then take a look at some of the advantageous benefits you could get with a ChoiceCash Title Loan1 2:
Payments May Get Lower2
Car title loan payments usually stay constant throughout the repayment process, but with ChoiceCash Title Loans, there is a chance that your payments may get lower each month!2 By showing you are a responsible borrower, your payment amount and interest rate may get lower and lower every single month!2
Competitive Rates 1
The affordability of loans is determined by the interest rate you secure. The good news is that ChoiceCash Title Loans offer competitive interest rates based on up-to-date market analysis!
Fast Emergency Cash
Car title loans offer eligible inquirers the money they need quickly. By working with ChoiceCash Title Loans, you could get money in your hand in as little as 24 hours!1 If you have an upcoming bill that needs to be taken care of quickly, such as a medical bill, why settle for any other loan option?
No Hidden Fees
While some car title loan options hide fees in the small print of the loan agreement, you can rest easy knowing there are no hidden fees with ChoiceCash Title Loans. Terms are kept transparent throughout the repayment process.
Keep Your Car
With certain car title loan options, you may lose possession of your car for the duration of the repayment process. The reason is that the car title is used to secure emergency money. But by working with ChoiceCash Title Loans, you can keep driving while you make monthly payments!
Do I Need to be 18 to Apply for a Car Title Loan?
In addition to the initial requirements for a car title loan, there is an age restriction. Any loan is a major financial decision! Before you can consider a large financial purchase, you must be the right age to apply.In all 50 states, an individual must be 18 years of age before they can apply for funding through a car title loan.
Can I Apply to Get a Title Loan Online?
Yes! One of the benefits of a ChoiceCash Title Loan serviced by LoanMart is the fast, online approval process. With just a smartphone or computer, you can access the online inquiry form directly from your home! Or, if you prefer to speak with a loan agent to get your title loan questions answered, you can do so by calling 855-915-2945.
Is a Vehicle Inspection Necessary to Get an Auto Title Loan?
Most title loan providers will require a vehicle inspection during the approval process. This inspection can allow a loan agent to determine the condition and value of your vehicle. Both factors will be used to determine your eligibility and loan amount.
But what if you could access an online vehicle inspection? With ChoiceCash Title Loans, you can expect that convenience! While a vehicle inspection is still necessary during the inquiry process, you do not need to leave the comfort of your home to get it done. Instead, you will submit a few pictures of your vehicle that include:
The Back, Front, and Sides of the Car
The Odometer
The VIN #
Not sure where your odometer or VIN are located? The odometer is generally located on your dashboard. It keeps track of the mileage of your car, which is an indicator of how often the engine is used.
The VIN is simply the vehicle identification number. While the year your vehicle was made will affect its location, you can expect it to be on the driver's side of the dashboard. If it is not located there, it may be located on the driver's side of the door.
What Kind of Cars Qualify for a Car Title Loan Online?
Every vehicle is unique, just like every person's financial situation. Since cars can hold equity differently, there is no all-inclusive list of cars that will automatically qualify for a car title loan! A vehicle will qualify for a title loan if it has positive equity and is in good working condition. Some of the factors that contribute to the car's available equity are;
The Make and Model of the Car
The Year the Car was Made
Any Modifications to the Vehicle
The Mileage Listed on the Odometer
The Style of the Car and Any Upgrades
The more upgrades a vehicle has, the more chance there is that the value is increased! If you aren't sure where your vehicle is at with equity, don't sweat it. ChoiceCash Title Loans has an online title loan calculator that can do the hard work for you!
Documents Needed to Get a Car Title Loan
When you are ready to inquire for car title loans and potentially get the emergency cash you need, start gathering your required documents. When you work with ChoiceCash Title Loans, the documents you need can likely be found within easy reach at home.
These are the general documents you may be asked to provide for car title loans:
Car Title
Having a car title in your name is necessary to get a car title loan. A car title is an important document that proves you legally own the car you drive. If more than one name is on the title, the good news is that either party could obtain a title loan in most states.
Proof of Income
Your ability to pay a car title loan on time is considered one of the most important qualifying factors for title loans. It determines not only your eligibility, but also how much emergency cash you could get. When you work with ChoiceCash Title Loans, you could use a variety of documents to show proof of income, such as bank statements, paycheck stubs, Social Security benefit statements, and more.
Proof of Identification
To prove your identity for a car title loan, you could provide a state identification card, driver's license, or U.S. passport.
Proof of Residence
You will need to provide proof of income to obtain title loans in your state. To do so, you could use credit card statements, insurance statements, utility bills, etc.
Photos of the Car
ChoiceCash Title Loans have an entirely online process, so the car inspection can be completed at home without having to drive to a store location! All you must do is take some photos of your car and upload them online. A car title loan agent will review them and if your car condition is approved, you could get fully approved for financial support. The clearer the photos are, the easier it is for your vehicle to be evaluated.
References
You may be asked to provide personal or professional references.
After You Get a Car Title Loan, Use Your Cash Many Ways
While every borrower is different, there are many ways to spend your cash after you get a car title loan. Bills and unexpected expenses do not discriminate, and many people can be affected by financial hardship.
Some of the most common ways that a title loan can be spend are:
To Pay for a Funeral of a Loved One
To Cover the Cost of an Unexpected Expense
Pay for a Wedding
Cover Medical Bills or Veterinarian Bills
Consolidate Debt
Pay for Travel Expenses or a Vacation
Cover a Big Purchase Coming Up
There are many ways to spend your title loan funds after approval! Whether you are trying to pay rent or consolidating debt, money from a title loan can be used to cover a variety of financial issues.1
What Happens if I Can't Repay My Car Title Loan?
Spending the cash from your car title loan is easy, but what happens if you can't pay it back? Your financial situation may change throughout the repayment process of your ChoiceCash Title Loan serviced by LoanMart.
Life happens, whether it be a job loss or an unexpected expense, and it can hurt your chances to be financially stable. If you are concerned about missing a payment, reach out to your loan agent immediately! There may be steps you can take to avoid defaulting on your loan.
Approval Process to Get a Car Title Loan
If you find yourself in need of a flexible and affordable loan option, choose to get a car title loan! Options like a ChoiceCash Title Loan could help you secure affordable repayment terms and financial perks. 1
ChoiceCash Title Loans offer fast cash, payments that may get lower, competitive rates, and much more.2 With perks like these, it's no wonder why a title loan is such a popular choice!
When you want to start the quick approval process, all you have to do is follow these three simple steps:
Click Online or Call: To see if your car is worth enough money for car title loan lending, just complete the online title loan questionnaire or call (855) 914-2945. If your car qualifies, an agent will contact you to discuss documentation.
Submit Documentation: If you are preapproved for fast money, you can start uploading your paperwork online. The sooner you upload your paperwork, the sooner you could get your money!
Get Approval1: Once a title loan agent verifies your information and paperwork, an agreement will be drawn up and you will be fully approved to obtain a car title loan! Once you sign on the dotted line, you could get fast money in as little as 24 hours!1
Don't Wait to Get a Car Title Loan Today
If you're faced with a tough financial situation, why wait to see if you can qualify for the fast cash you need? You may not have time to waste! If you have a paid-off or close-to-paid-off vehicle, it could be your ticket to getting the cash you need in as little as one business day.1
Head online to the website today, or give a loan agent a call at 855-915-2945!