When you're looking to get funds to cover an unexpected expense, you may think you need to go the extra mile to get it. You may think that you need to get another job or sell your household items to make ends meet.
If neither option is appealing to you, know that you have resources you can take advantage of, like an online loan.
If you are thinking of choosing a loan to help solve your financial issues, you may have concerns about the requirements and your chances to qualify for cash. If you do not have perfect credit, you may have been turned down for loans before. So how can you get the cash you need in a hurry? It may seem like you have no options, but did you know that you can get a loan with a car title?
With a qualifying car title in your name and a source of steady income, it can be easier than you think to inquire for a title loan.1 The difference between a title loan and other financial resources is how accessible and flexible they can be for many borrowers.1
With ChoiceCash Title Loans, you can receive funding in as little as one business day!¹ Go online or call a loan representative today at 855-277-4847 to see how you can get a title loan. Read below for more information on how to get a loan with your car title.
How Can I Get a Loan With My Car Title?
If you are wondering how a title loan may be the best alternative option to pursue emergency money, you might be asking yourself-"How can I get a loan with my car title?" Most traditional lenders require you to meet a lot of qualifications, which can be challenging. With a title loan, you would only need to have your vehicle's title and the ability to repay the loan amount to initially qualify.1
A title loan is also known as a secured loan, which means that you secure your funding through your car title as collateral. Since collateral is used to secure cash, people of all sorts of financial backgrounds and credit histories can be eligible for a title loan.¹ You can find out if you qualify for the loan you need the same day you inquire since the approval process is quick and easy.¹
Other factors, such as your credit history, are not that important for being eligible for funding.¹ But the collateral goes both ways, as it provides the lender with the security that you will pay off the loan amount in its entirety. A lender will place a lien on the vehicle's title until you have completed your monthly installments. Once you have met your payments in full, the lender will remove the lien from your title.
Another problem with other alternative loan options is how expensive they can be in the long run. With payday loans, you may end up with high-interest rates and hidden fees that can leave you with a lot of debt in the long run. With loan options like ChoiceCash Title Loans, you can choose flexible loan terms convenient for what you need.¹ If you need time to complete your payments, a loan agent can set up a payment schedule that works for you.
Your ability to pay off the loan is the largest factor when getting a title loan, which is why you must have a form of income to prove your eligibility. Speaking of affordability, you need to find a loan term that you know you can pay off without an issue. But keep in mind that a representative from ChoiceCash Title Loans is available to assist you throughout the entire process to make your loan experience the best it can be.
How Much Can I Get Through a Loan with My Car's Title?
With a car title loan, an individual is allowed to turn their car's available equity into fast cash by using their vehicle's title as collateral for the loan. That equity is then used to determine the loan amount, which the borrower needs to pay in full if they sign a loan agreement with a lender.
Equity is simply the difference between the market value of a car and what an individual owes on it, if at all. In terms of cars, equity can be either positive or negative. These two factors will determine your loan amount:
The Positive Equity Available in Your Car
Your Income and Ability to Repay the Loan
If you are like most borrowers, the chances are that you may not know the available equity on your vehicle. That is okay, and it's actually normal since most borrowers who inquire about a title loan for the first time might not know either. Thankfully, you can get an estimate of your vehicle's equity before you begin the inquiry process on your title loan by using ChoiceCash Title Loans' online calculator tool!
It can be easy to use this tool to get a loan estimate with a quote free of obligation!¹ You would only need to input a few details about your car:
The Current Condition of Your Vehicle: If you want to know how much you can get with a title loan, your car's condition is the first factor that is considered during the approval process. The current condition refers to any damage made to your vehicle's interior/exterior surfaces if present at all. If you have maintained your car well enough, the chances are that the amount of value in the vehicle could be high.¹ So, the better the condition your car is in, the larger the loan amount could potentially be.¹ To keep your vehicle in good condition, you must be up to date with any regular oil changes and tire rotations as needed. Be on the lookout for a clean engine compartment and mechanical malfunctions. Ensure that the car is clear of any visible damage, or keep them to a minimum. The damages of a vehicle can include paint scratches, dents on the fender or bumper, severe rust, or a chipped windshield.
The Make, Model, and Style of the Vehicle: Your car's make, model, and style can significantly contribute to its worth. Some makes or models hold more value than others and that can help slow their depreciation. As soon as a car is purchased, it typically begins to depreciate in value. A car from a popular or luxury manufacturer will often have a high-value rate, no matter the year of its release. If your vehicle has significant fuel economy, that could also increase its equity. The car's style, color, and technology packages are all aspects that can boost its resale value. The style of a vehicle refers to different variations of the build, such as compact cars, sports cars, minivans, station wagons, convertibles, or any other type.
The Year of the Vehicle: Recent models usually have a higher value than older cars, as that is the nature of the market. Newer cars also mean low mileage usage, which is critical in establishing a vehicle's value. Although this may sound discouraging for people with an older car, if you have maintained the car well enough, you may still have enough equity to qualify for a title loan!¹ If your vehicle comes from a popular make or it is a classic car, it can often retain much more value! In some cases, a classic car could have more value than a recent one.
The Current Mileage on the Vehicle: The number of times you have used a car can affect its value. The higher the mileage is on the odometer, the more it can harm a vehicle's worth. A loan agent verifies a car's odometer reading to estimate its life expectancy and how long it can last. The mileage can also indicate how much you have used your vehicle's engine and if the car is well-traveled. While the mileage must be low to have a high-value rate, you wouldn't have to worry if it isn't. You could still qualify for a title loan even if its odometer reading is high!¹
Any Modifications Done to the Vehicle: In some instances, a car's modification or alteration can negatively affect its level of value. Modifications such as alloy wheels, spoilers, and custom stereos can potentially decrease a vehicle's worth. However, not all alterations are harmful, as some upgrades can increase value. If you decide to upgrade your vehicle's engine, headlights, or exhaust, that can increase its value!
With this information on hand, you can determine the value of your car and see if it qualifies for a title loan easily from the comfort of your home.¹ Go online to take advantage of a flexible approval process with ChoiceCash Title Loans today!¹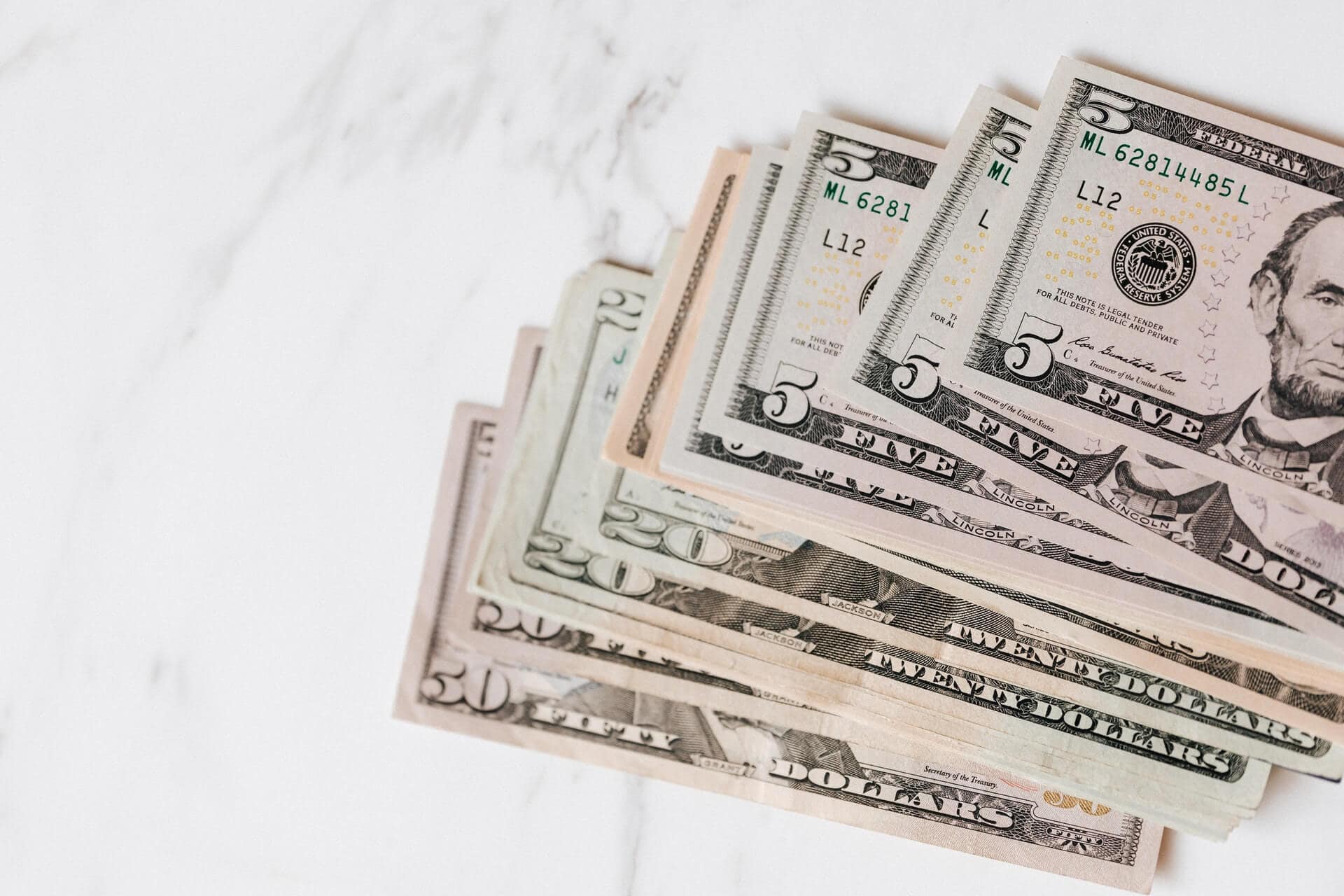 What Documents Do I Need to Get a Loan With My Car Title?
A loan agent may ask you to submit a few documents during the initial inquiry process for a car title loan. It may sound daunting when you think about which documents you need to qualify and the process of sending them. With loan options like ChoiceCash Title Loans, it can be easy and convenient to submit your documents through the online portal!¹ It may take only a few minutes to do so and hear back from a representative.¹ Plus, you may already have the required documents on hand!
These are the following documents that a loan agent will ask for you to submit:
Vehicle's Title: Make sure that before you inquire about a title loan online, your car's title is in your name. However, you can be eligible for a title loan if you share a name on the title. If there is an "AND" between names, then all parties must submit documents, but if there is an "OR" in-between, then you or the other members can inquire on their own. It's okay if you have misplaced your title or lost it, as a loan agent can help you find out how to request a title transfer or replacement.
Proof of Income: One of the many good things about getting a title loan is that you do not need to have a 9-5 job to qualify.¹ You can always use other forms of alternative income to prove your ability to repay the loan. Some of the documents you can use to verify your income can be pay stubs, bank statements, Social Security Income, pension income, a letter of employment from your employer, worker's compensation, or other alternative forms of income.
Proof of Address: Title loans are not available in every state. In order to prove you live in the state you are applying from, you can use different documents to validate this, such as: credit card statements, utility bills, mortgage/rental agreements, recent phone bills, etc.
Proof of Identification: You can validate your identity by using different forms of government-issued identification. You can use documents such as your driver's license, passport, or state identification.
References: A loan agent may ask you to provide a few references. These can be personal references, professional, or both.
You can always scan these documents and submit them online for your convenience. Once you send these documents, you can find out if a loan agent approves you for a title loan in no time!¹
Can I Expect Some Benefits When I Get a Car Title Loan With My Car Title?
There are many benefits for borrowers to take advantage of when getting a title loan with a car title. But when you decide to inquire about one with ChoiceCash Title Loans, you may expect some extra perks to add greatly to your loan experience:
Affordable Monthly Payments and Competitive Interest Rates1
A Chance to Start With Low Payments That May Decrease with Each Installment²
No Hidden Fees or Balloon Payments
No Prepayment Penalty Fees
Ability to Apply for Additional Funds1
Fast Funding¹
Bad Credit is Okay1
Flexible Approval Process¹
Keep Your Vehicle While You Pay Off Your Loan
Where Can I Apply to Get a Loan With My Car Title?
It takes no time at all to get the money you need when you get a loan with a car title!¹ With ChoiceCash Title Loans, it only takes three simple steps to get started on your title loan through a quick and flexible approval process¹:
Inquire about a title loan online by submitting a short form, or call a representative at 855-277-4847.
Submit your documents to a loan agent.
Get your money!
With ChoiceCash Title Loans, you can receive funding in as little as 24 hours!¹