Usually, a car is paid off when a borrower applies for a car title loan. While that is the norm, there are many individuals with a financed car that could still need cash.
What happens if you need a title loan, but your car is still being financed? Thankfully, there might still be a way to get a title loan on a financed car!¹
With loan options like ChoiceCash Title Loans, you could get the money you need in as little as 24 hours with a financed car.¹
How Can I Get a Title Loan on a Financed Car?
A title loan works by a borrower using their vehicle's title to secure that loan. With a car title loan, you are essentially borrowing from your car's available equity. The title to your vehicle will be collateral for the loan, which makes the loan secure.
If there is enough positive equity in your vehicle, it could still qualify as collateral for a title loan if it is being financed. ¹ Even if you haven't paid off the car, there can still be a good amount of equity available to borrow from. There may be a way to get a title loan on a financed car! ¹
The way it works is simple. Usually, with a title loan, a borrower will apply and use their car's title as collateral for the loan. With a financed car, the remaining debt of the vehicle is added to the principal balance of the new title loan after approval. Whether the borrower is currently financing their vehicle or they are the owner, there could still be the right amount of equity in their vehicle to qualify for a car title loan.¹
If you do not know your equity's amount, that is okay, as ChoiceCash Title Loans has an online calculator tool that makes it easy to find an estimate.¹
To get that estimate, you must input some details about your vehicle:
The Year the Vehicle Was Made
The Make and Model Of The Car
The Current Mileage
The Current Condition
The Style of The Vehicle
With these details, a loan agent can evaluate your vehicle's equity! If you are approved for a ChoiceCash Title Loan, you could get your cash in as little as 24 hours!¹
What Documents Do I Need to Get Approved for an Auto Title Loan on a Financed Car?
If you are worried that the approval process for your title loan might be difficult when your car hasn't been paid off, you can rest easy knowing that the approval process can be flexible and easy. ¹ Car title loans are less of a hassle than you might think!
During the approval process, a loan agent will ask for some documentation in which they can verify your information:
Proof of Address: As proof of your residency, you can use different documents such as credit card statements, utility bills, lease agreements, voter registration cards, insurance statements, phone bills, etc.
Proof of Income: You don't need to be actively employed to qualify for a car title loan, if you can make your payments. You can show proof of this with your social security card, bank statements, pay stubs, benefit statements, invoices, or any alternative forms of income.
The Title to Your Vehicle: The title of the vehicle must be in your name before you can get a title loan on a financed car. If the title is not in your name or if it is missing, a loan agent can help you with requesting a transfer.
Photo Identification: You can show your government or state-issued ID, driver's license, passport, or any other form of validating your identity.
References: You may be asked to provide personal or professional references during the loan process.
Fortunately, there is an easy and convenient way to submit your documents online with ChoiceCash Title Loans! All you must do is either scan your documents onto your computer or take pictures using a smartphone.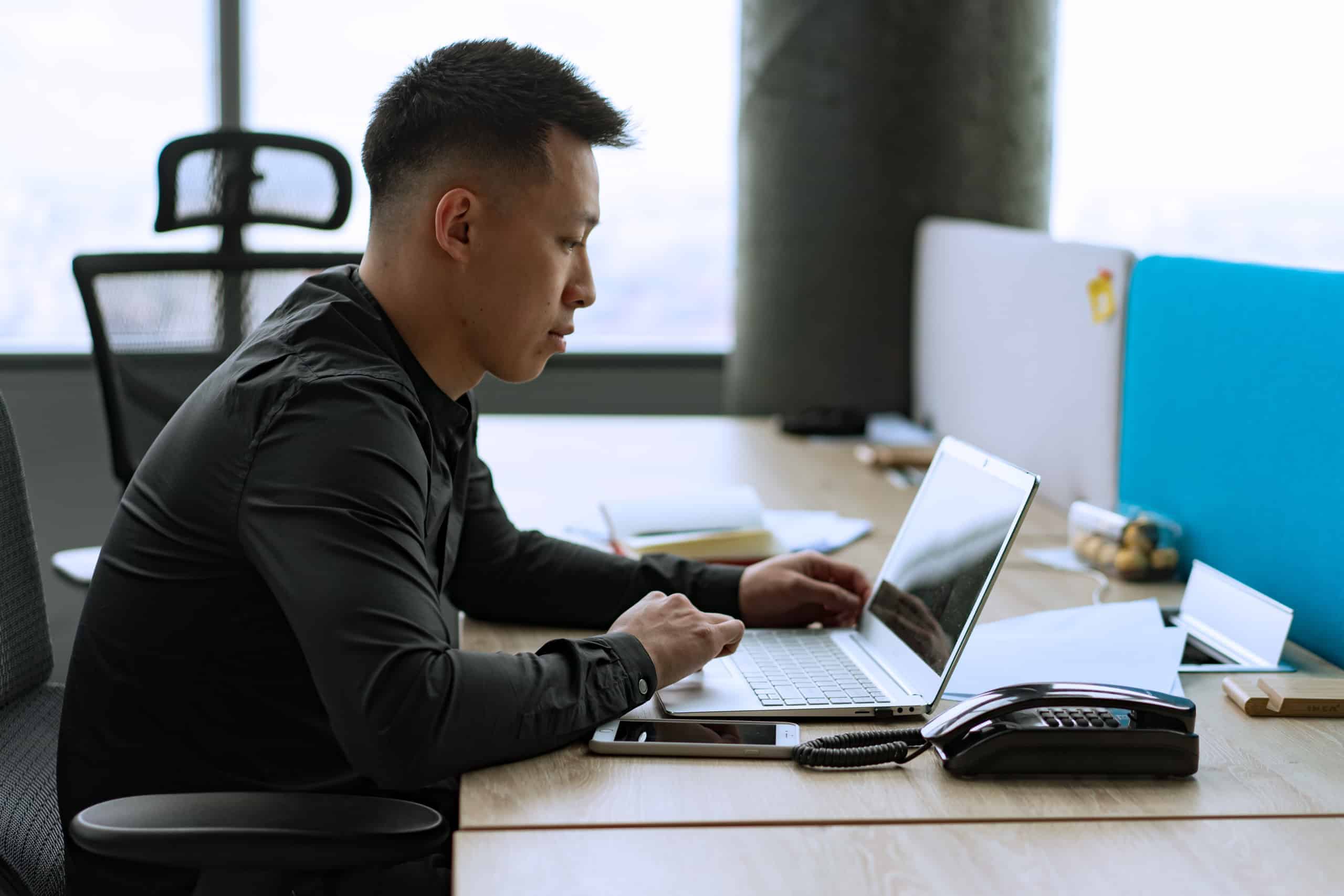 Will I Go through a Credit Check if I Inquire About Title Loans on a Financed Car?
If your financial situation has changed, your credit may not be where it used to. Bad credit can hurt many aspects of your life, including your finances. With a title loan, your credit isn't the most important part of the approval process, but it's something that may be considered.
When it is evaluated, your credit will go through two checks:
A Soft Inquiry Check: This does not affect your credit score or credit report. It's typically done when a person initially inquiries about a title loan.
A Hard Inquiry Check: This happens when you pursue a title loan and receive the money. It could affect your credit score and appear on your credit report, but the effects could be reduced with time.
Do I Need to Get a Vehicle Inspection to Get a Car Title Loan on a Financed Car?
Even though your car is being financed, you might still be required to go through a vehicle inspection as part of the approval process. Most title loans will ask the borrower to drive their vehicle to a physical location to conduct the inspection. It can be quite a hassle when you need your money instantly!
Car inspections can be done entirely online by answering simple questions about your vehicle and submitting pictures of it! Take some pictures of the front, back, and sides of the vehicle, as well as its odometer and vehicle identification number. These photos can be uploaded online during the approval process for your convenience! If you aren't sure where your VIN # (Vehicle Identification Number) is located, don't sweat it. Many models have their VIN located on the driver's side of the dashboard, but it can also be located on the driver's side of the door as well.
With loan options like ChoiceCash Title Loans, you can save time and money by-passing the process of doing an inspection in person!
What Kinds of Vehicles Can Qualify for a Car Title Loan?
Unfortunately, there is no all-encompassing list of cars that will automatically qualify for a title loan. Eligibility for a title loan is partly based on a vehicle's available equity, and many different vehicles can fit the criteria!
If a vehicle is in good condition and has positive equity, it is likely to qualify as collateral for a car title loan.1
Some of the most common vehicle makes and models that can hold market value well are:
Chevrolet Silverado
Subaru WRX
Honda Civic
Toyota 4Runner
GMC Sierra
Toyota Camry
Toyota Tacoma
Honda Ridgeline
Toyota Tundra
GMC Canyon
Is your vehicle missing from this list? Don't panic! Find out if your vehicle can qualify for a car title loan today when you give the experts a call at 855-277-4847.
What are the Benefits of Getting a Title Loan on a Financed Car?
Searching for cash to cover an unexpected expense or bill? A car title loan can be the perfect solution for qualified borrowers! But there are more benefits to a car title loan besides fast cash. Take a look at the benefits qualified borrowers can take advantage of through a ChoiceCash Title Loan serviced by LoanMart:
Competitive Interest Rates1
Interest is the most important factor of your loan. Your offered interest rate will determine how much you'll pay off in the long run. Title loans are installment loans, meaning that you will borrow a set amount of money, and then repay it with interest over a series of fixed monthly payments called installments. Since car title loans are secured with collateral, they can often offer more competitive interest rates to qualified borrowers.1
ChoiceCash Title Loans keeps interest rates competitive and based on market analyses!1
More Available Funding¹
Most unsecured loan options can offer funding amounts based on a borrower's income and credit history. With a car title loan, there is a chance for a person to obtain more funding than they would through an unsecured loan!1 If your collateral has a higher value and your income supports a larger payment, it is possible to have more available funding to borrow through a title loan.1
Payments Start Low and May Get Even Get Lower²
With loan options like ChoiceCash Title Loans, there is a potential to get rewarded for being a responsible borrower.2 If your payments are made consistently on-time, you may have the chance to qualify for a lowered interest rate and monthly payment!2
Pay Off Your Loan Early with No Prepayment Penalties
If you have the means to, you are encouraged to repay your loan early! There are no prepayment penalties to do so.
Keep Driving Your Car
Most car owners use their vehicle as their main source of transportation. If you are in this majority, you may be understandably concerned about the status of your car after you receive title loan approval. Not only is it possible to get a title loan on a financed car, but it is also possible to keep driving it! Make your payments on time and consistently to keep your normal driving habits during the repayment process.
Fast Cash
Car title loans were created to help individuals in a tough financial spot. Generally, these individuals need a fast financial resource to turn to when times get rough! If you are faced with a tough financial situation, you may not have time to waste.
Luckily, qualified borrowers through ChoiceCash Title Loans could get their cash in as little as one business day.1
Helpful Customer Service
The customer services agents can make or break your loan experience. If you are choosing a loan option, you need one that can offer agents with availability outside of the usual 9-5 hours. ChoiceCash Title Loan agents are here to do just that! Call to get your car title loan questions answered.
What's the Approval Process Like to Get a Title Loan on a Financed Car?
Now that you know what you need to get a title loan, you can easily inquire for one online with ChoiceCash Title Loans in just three easy steps¹:
Call or Click Online
Ready to see if you can get a title loan on a financed car? Get started by heading online to the website to fill out a short prequalification form. This can take only a few minutes of your time, as it will just ask for a few bits of information about your car and income. Or, feel free to give a loan agent a call directly at 855-277-4847 to get started today.
Submit Your Paperwork to Verify Your Information
These documents are necessary to validate your vehicle ownership and identity. During the approval process online, you can speed it up by submitting them via email or fax! No need to hand your documents in person when an online approval process has your back. Simply use your smartphone to take a few pictures of your documents!
Find Out if You Qualify for Cash! ¹
Once your documents have been submitted, a loan agent will reach out and inform you of your eligibility for cash. If you are approved, the last step is to simply sign your loan agreement and choose how to collect your cash! With loan options like ChoiceCash Title Loans, you have a few different ways to pick up your funds:
By Check in the Mail
Direct Deposit to Your Bank Account
Picked Up at Any Participating Money Transfer Location Near You
How Can I Get a Title Loan on a Financed Car Online?
Applying for a car title loan online does not need to be a hassle! Get started on your title loan and get your money in as little as one business day through ChoiceCash Title Loans.¹ Head online to the website, or give a loan agent a call today at 855-277-4847.
Find out if you can get a title loan on a financed car through ChoiceCash Title Loans today! ¹