There are various online title loan options in Missouri to consider if you need quick cash. ChoiceCash Title Loans are just one loan option among many, but eligible borrowers could receive better benefits and affordable terms! Keep reading to learn more about getting emergency cash in Missouri.
Are Title Loans Allowed in Missouri?
If you need quick money, know that you could choose to get title loans in Missouri. The state has no laws in place against pink slip funding. So if you have a car in your name, you could use it to secure the emergency money you need.
How to Inquire for an Online Title Loan in Missouri?
One of the best benefits of applying for auto title loans in Missouri is that you can start right from home!
You can choose to start an inquiry online by using the online title loan questionnaire or over the phone by dialing the toll-free number (855) 277-4847. You will need to provide a few details about your car, such as the make and model, to potentially get a free loan estimate.1 If your car has sufficient value, you could get preapproved for secured money!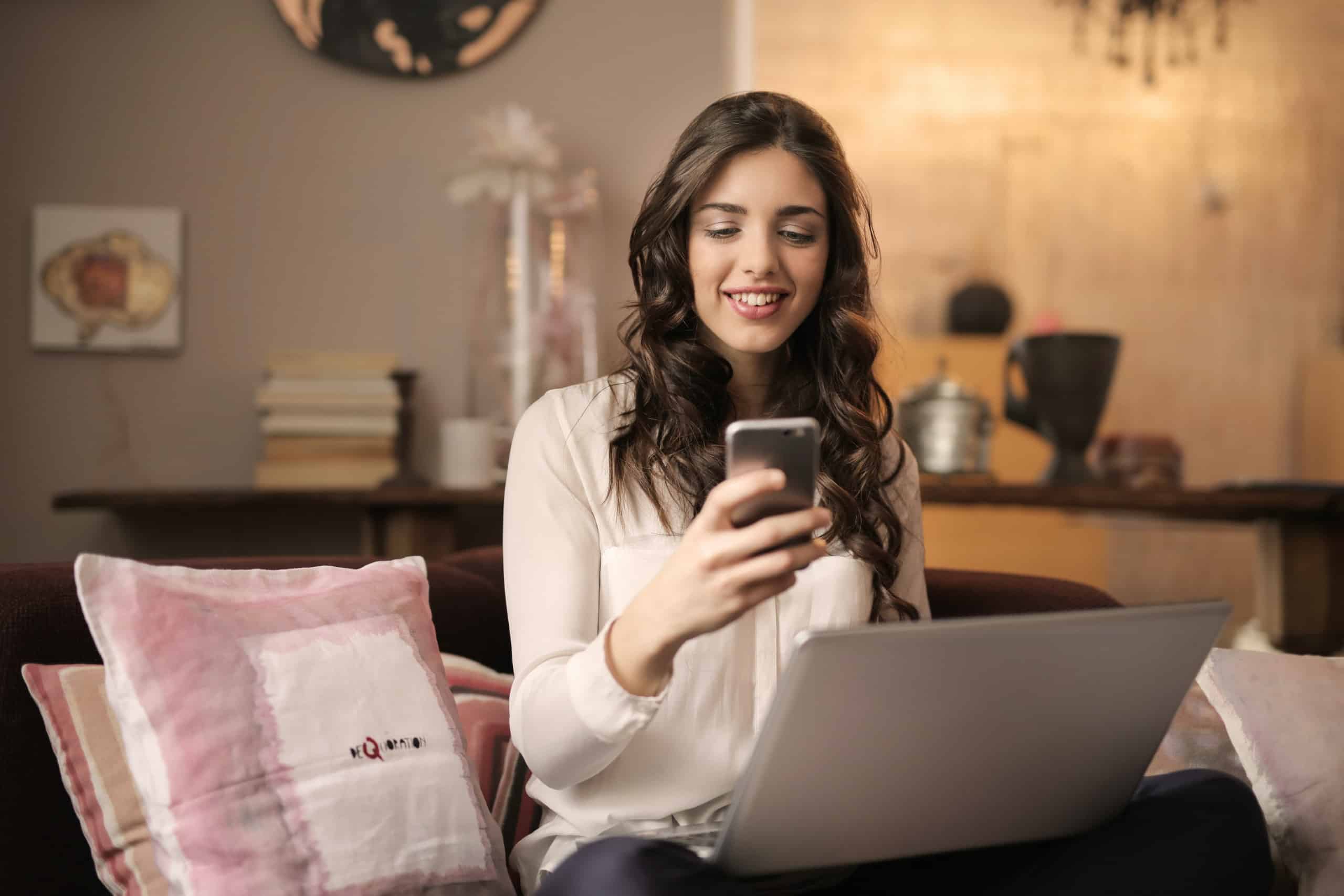 How to Complete an Online Inspection for Title Loans in Missouri?
When you get online title loans in Missouri, you will still have to complete a car inspection. However, you can easily show the current condition of your car by using your phone!
ChoiceCash Title Loans offer the perk of online car inspections. To get started, just park your car in a location that has bright light. Pull out your smartphone and start capturing images of your vehicle from all angles. An agent will need to see the hood, rear, driver's side, passenger side, odometer, and the vehicle identification number.
Once your images are uploaded to your account, you will have completed the online vehicle inspection for title loans!
What are the Requirements to Get Online Title Loans in Missouri?
If you want to use your car as collateral to get a title loan online in your home state of Missouri, you will need to meet the minimum requirements.
Car title loans are generally flexible with approval, but you will need the following:
Be 18 Years of Age: You must be at least 18 years old to qualify for a title loan. If you are just a month shy of your birthday, you will be ineligible until your birthday.
Certificate of Title: You will need to provide a certificate of title in your name to qualify for an auto equity loan. If you are married and both names are on the document, know that either party could inquire for emergency funding in most states.
Proof of Income: Your ability to repay your loan on time is one of the main qualifying factors. The good news is that you may still be eligible if you are self-employed, retired, or even unemployed!1 How is this possible? ChoiceCash Title Loans accept alternative forms of income, which means you could provide documents that aren't a paycheck stub.1
Qualifying Car: If you want to use your car as collateral for a secured loan, it must have sufficient market value and have positive equity. If your car is financed, you will need to subtract the amount you still owe on it by the resale value to get the equity amount. If your car is worth more than what you owe, you may qualify to get title loans online!1
What Documents Do I Need to Get An Online Title Loan in Missouri?
The amount of documents you need to get an auto title loan online in Missouri are minimal! ChoiceCash Title Loans offer convenience, so you only need to submit a few documents to an agent.
Alternative documents are typically acceptable, so you have choices when it comes to the approval process. And instead of turning in your documents in person, you can just take photos of them and upload them online. There's no need to get ready and travel to a far store location!
These are the general documents you will be asked to submit for pink slip loans:
Proof of Identification
Your identity must be proven through a government-issued photo ID to get any type of financial assistance. You can choose to submit a valid state identification card, driver's license, or U.S. passport.
Proof of Income
Your income doesn't necessarily have to come from a 9-5 job. If you are retired, you could use Social Security benefit statements as proof of your ability to repay. If you are unemployed due to a medical incident at work, you could use workers compensation. Speak to an agent about your unique financial situation to learn what documents are acceptable forms of income.
Proof of Residence
As proof of your Missouri residence, you could show official documents that have your full legal name and address. For example, you could use credit card statements, utility bills, insurance statements, mortgage statements, lease agreements, and more.
Photos of the Car
Along with images of your documents, you need to provide images of your car to get a title loan online.
References
You may be asked to provide references, such as professional contacts or personal contacts.
See How Much You Could Get with Online Title Loans in Missouri
Title loans are one of the best financial options out there to get fast cash. Inquire today to see how much you could get with title loans online in Missouri. Dial (855) 277-4847 toll-free to speak directly with a representative or complete the quick cash value form.