It's almost the first of the month, and you can't take your eyes off of your calculator, trying to figure out how you're going to pay rent while keeping food on the table. Believe it or not, plenty of Americans are faced with the same dilemma every month. You think about putting it on your credit card, but then you realize you're practically maxed out. Now, what? You decide to take out a loan on your vehicle's title.
When most borrowers consider taking out a loan, they are often discouraged if they have less than desirable credit. This can be due to a multitude of factors, such as: having a high credit balance, having evictions listed on credit history, or increasing their utilization, resulting in a decrease in their credit score.
Thankfully, ChoiceCash Title Loans serviced by LoanMart can allow borrowers to use their car's title as leverage for a loan.
How Can I Get a Loan on My Vehicle's Title?
Several loan options rely exclusively on a borrower's credit score to determine eligibility. This is due to the idea that those with lower credit scores are at a higher risk to lend to than those who have a favorable financial history. Loans on a vehicle title offset the perceived risk because an asset will be used as collateral. With loan options like ChoiceCash Title Loans, borrowers are able to use their car's title as collateral for emergency funding.
Since collateral is used during the approval process for a car title loan, it qualifies as a secured loan. Secured loans such as loans on a vehicle title can often have the following benefits:
Flexible Loan Approval1: Collateral can make the approval process for a title loan simpler and more manageable.1 Throughout the United States title loans are seen as favorable for having a simplified inquiry process and high acceptance rate. 1
Competitive Interest Rates1: When borrowing from unsecured lenders, your interest rate is often determined by your income and credit history. With a secured loan option, you may notice how the interest rates are much more competitive and affordable.1
With a secured loan such as a car title loan, you may find the processes easy to comprehend. Let's say, you've had your vehicle for some time and you're only a few months from paying it off. You may be eligible for a car title loan!1
Will My Car Qualify for a Loan on My Vehicle's Title?
To qualify as collateral for a car title loan, a vehicle must have a certain amount of equity. Does your car have equity? Equity is used a lot when describing the current condition an asset. Simply put, equity is the difference between the market value of a car and what is currently owed on it, if at all.
The equity of your vehicle is determined by its present and potential financial worth. In a vehicle, equity can be either negative or positive:
Positive Equity: Is your vehicle almost paid in full? Do you only have a couple of months of payments left on it? If a vehicle has positive equity, it means that the vehicle is worth more than the money still owed on it. The good news: the higher your car's equity, the greater the potential of receiving more emergency funds from a title loan. 1
Negative Equity: Is your car worth less than the amount on your auto loan? If your car currently has a low release value; then, it is possible that you have negative equity on your vehicle.
Determining Car Value
Not every vehicle owner knows how many payments they have left on the car. They may not even know what their car's current equity is at all. If you are a part of this demographic, don't sweat it. You don't need to find out your car's equity on your own!
Below are three resources you can use:
Kelley Blue Book Online
Dealership or Online Appraisal
Going to a dealership can be quite a hassle. It may be more convenient to choose the online title loan calculator! This tool can help you find out your vehicle's equity and see if your car qualifies for the cash you need through a title loan in no time at all.1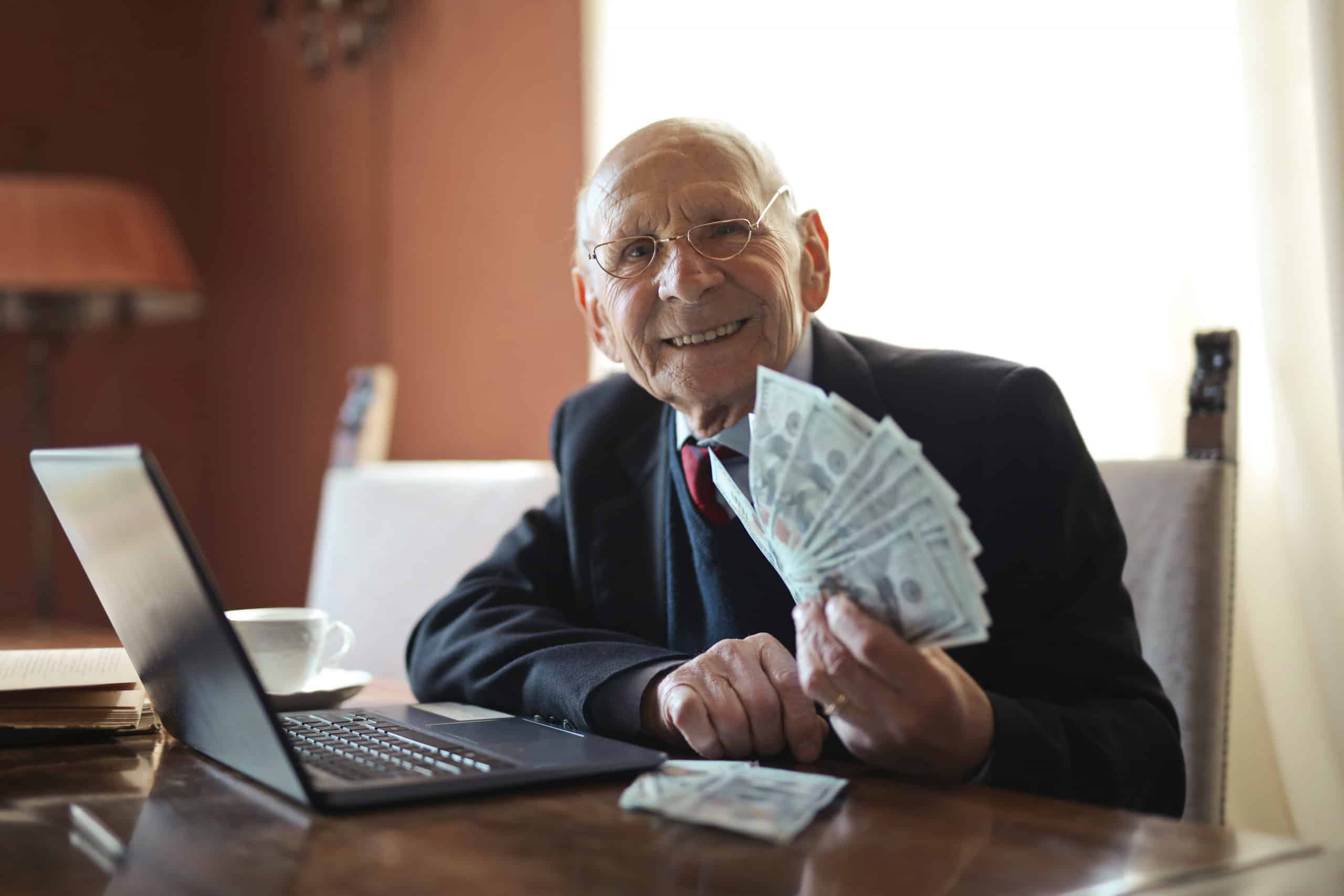 Do I Need a 9-5 Job to Inquire for a Loan on My Car's Title?
Many traditional loan companies often look for borrowers that have a 9-5 job, but a car title loan can be different. Traditional lenders from banks and credit unions prefer proof of a steady 9-5 to ensure the borrower is able to make timely payments. However, if you are looking to get a loan on your vehicle's title, you may find better options.
Plenty of Americans today are functioning outside the scope of traditional jobs; therefore, Choice Cash Title Loans serviced by LoanMart will simply require proof of income. That could include income that is independent of a traditional employer. As long as the borrower can provide proof that they are able repay the loan, they may still be eligible for the emergency funds through a car title loan.1
Below are common forms of income that fall outside the scope of a traditional 9-5 that may make a candidate eligible:
Social Security/Disability – You're 72 and haven't worked in over seven years; yet, you still own the vehicle from your late spouse. You may be eligible for a title loan.1
Pension – You're glad to finally retire, but your pension is not covering your monthly cost as you expected it would. You may use this form of alternative income to qualify for a title loan.
Workers Compensation – It was your turn to work the forklift and a malfunction has left you injured and unable to work. If you're applying for a title loan, your workers compensation may be sufficient proof of income.
Self-Employment/Small Business Owner – Let's face it. Corporate America isn't for everyone, and you should not be penalized for daring to create an avenue of your own. If you are self-employed and you have tax forms or bank statements that illustrate the income you bring in, that may qualify as proof of income.1
If you are still worried that your alternative income can qualify as proof of income, there are resources that can help you. Call 855-277-4847 to connect with a professional ChoiceCash Title Loans agent and utilize the quick inquiry process.1
Reasons to Get a Loan on a Vehicle Title
Title loans can be the perfect alternative for those seeking to receive emergency funds. With loan options like ChoiceCash Title Loans, there are amazing perks that borrowers can take advantage of beyond the cash value. Some advantages include the following:
Accessibility: Title loans are largely accessible because they have incredibly high approval rates.1 Borrowers from a plethora of backgrounds and demographics with a diverse credit history may be eligible for loan approval. 1
A Chance to Earn Rewards2: With some loan options, borrowers may often feel like they are getting the unfavorable end of the deal. With ChoiceCash Title Loans, there is an opportunity for borrowers to recieve a reward beyond just fast cash.1,2 Responsible borrowers could have interest rates and monthly payments that may decrease over time.2 This reward can be possible if the borrower continues to make consecutive, on-time payments to their loan.2
Simple Inquiry Process: Your time is valuable, and you want to get your funds as soon as possible. This is why there is a simple, 3-step approval process. If you need emergrency cash to get yourself out of a bad situation, you may not have hours to spend on a computer plugging in all of the details. Accessing emergency funds shouldn't be a hassle.
Unmatched Customer Service: Being on the phone with a customer service representative can feel like you're getting nowhere. You get on the phone and explain your situation, just to be placed on hold for what feels like an eternity. You can expect to get in contact with knowlegeable customer service agents that are available for 6 days a week when you choose ChoiceCash Title Loans serviced by LoanMart.
Where Can I Find a Loan for a Vehicle Title Online?
Go Online or Give a Loan Agent a Call: It's no secret, most things are done online these days. Inquiring for a loan can much easier and more comfortable in the comfort of your own home. You can start the prequalification process for a title loan online in no time at all.1 For those who are not quite tech-savvy at the moment, no worries, you aren't left out. Borrowers are also able to inquire about the benefits of ChoiceCash Title Loans by speaking with an agent over the phone at 855-277-4847.
Send in the Right Documents: After your initial inquiry is submitted, you will find out if you have been prequalified. Now, it's time to send in your documents. Once the prequalification takes place, a title loan agent will be in touch with you to request more information. These documents are requested so that the agent can verify your information and send you to the next steps. Some of the documents may include the following:

Proof of Income: This is to ensure that the borrower is able to make timely payments every month.
Proof of Address: This is often needed to verify that you are a United States citizen and your residency is in one of the servicing states.
Title to your Vehicle: This is to verify that the person inquiring about the title loan is in fact the person who owns the vehicle in question.
Government or State Issued Photo ID: A driver's license or passport will do.
Recent Photos of the Car: Take photos of the front, back, and sides of the car.
Some References May Be Required: These references can be personal, professional, or both.

Collect Your Funds: The final step in the approval process is to receive your eligibility information!1 If you are qualified for a title loan, the next step would be to collect your cash and utilize it for those unforeseen expenses.
What Can I Use My Funding From a Car Title Loan For?
Now that you've received your cash, you may be thinking, "Wow, what do I do with all of this?" Take a look at your finances. Have you been paying your rent with a credit card for the past five months? Did you finally meet the love of your life and you're looking to see how you're going to afford the wedding of your dreams? Has a loved one had an untimely passing, and their life insurance policy is barely covering funeral costs? What about your home? Have you been placing buckets down every time it rains? The luxury of having the emergency funds available to you is that you can use them for real-life emergencies. It is nearly impossible to be prepared for everything life throws at you.
Some borrowers use their funds to pay rent, providing them with the necessary housing security. Some borrowers decide to have the wedding of their dreams because finally, they met the person they want to spend the rest of their lives with. . Emergency funds are used for just that: emergencies. Use it where you need it most.
Where Can I Apply for a Title Loan Online?
If you are looking to get a loan on your vehicle title, it can be easier than you think! With ChoiceCash Title Loans, you can start your loan inquiry in just three easy steps¹:
Submit a Short Inquiry Form Online, Or Call a Loan Representative at 855-277-4847.
Send in Your Paperwork to Verify Your Information
Find Out if Your Car and Income Can Qualify for Cash!¹
Get started on your title loan today! Approved borrowers can receive their money in as little as 24 hours!¹