Oh, no! Your little one was injured at football practice, and the hospital bills seem impossible to pay off. Let's face it; life is full of unexpected turns and valleys. It's challenging to be financially prepared for it all. What if there was another way for you to stay ahead of those bills? What if you could leverage an asset; such as the title to your vehicle to find out a title loan's cash value.
Loan options like ChoiceCash Title Loans serviced by LoanMart allow you to use your vehicle as collateral for timely cash when unforeseen emergencies arise. Just think: wouldn't that be amazing to be able to no longer worry about the growing cost of hospital bills, or unexpected car repairs?
For loan options like ChoiceCash Title Loans, the goal is to assist borrowers during those seasons of financial rode-blocks.
You may be saying to yourself, "Hmm this sounds interesting, but I think I need more information about the process". Let the experts break it down for you.
How to Value a Car for a Title Loan
Let's face it, several Americans encounter seasons of unexpected hardships where cash is needed in a timely fashion. ChoiceCash Title Loans, serviced by LoanMart allows borrowers to use their vehicle's title to secure the emergency cash. As long as you own a qualifying car with sufficient equity, you may qualify for a title loan.1
How to Find Title Loans Cash Value
The equity of your vehicle is determined by its current and potential financial worth.
Positive Equity: This is when your car is worth more than the amount you still owe on it. Check to see how many months you have until your vehicle is paid off. Are you close to the pay-off date? If so, your car likely has positive equity. The higher the equity on your vehicle, the more likely it is for you to receive a larger dollar amount on your auto title loan.1
Negative Equity: Is your car worth less than the principal amount of your auto loan? If your vehicle has a low release value, and you still owe a great deal of money on it; then, your car may have negative equity.
If you are still unsure if your car has positive or negative equity, you may need to get an appraisal. This can be calculated right at your fingertips with an online car title loan calculator.
What you'll need for the title loan calculator is quite simple:
Style of Vehicle
Make and Model
Current Mileage
Year the Car Was Manufactured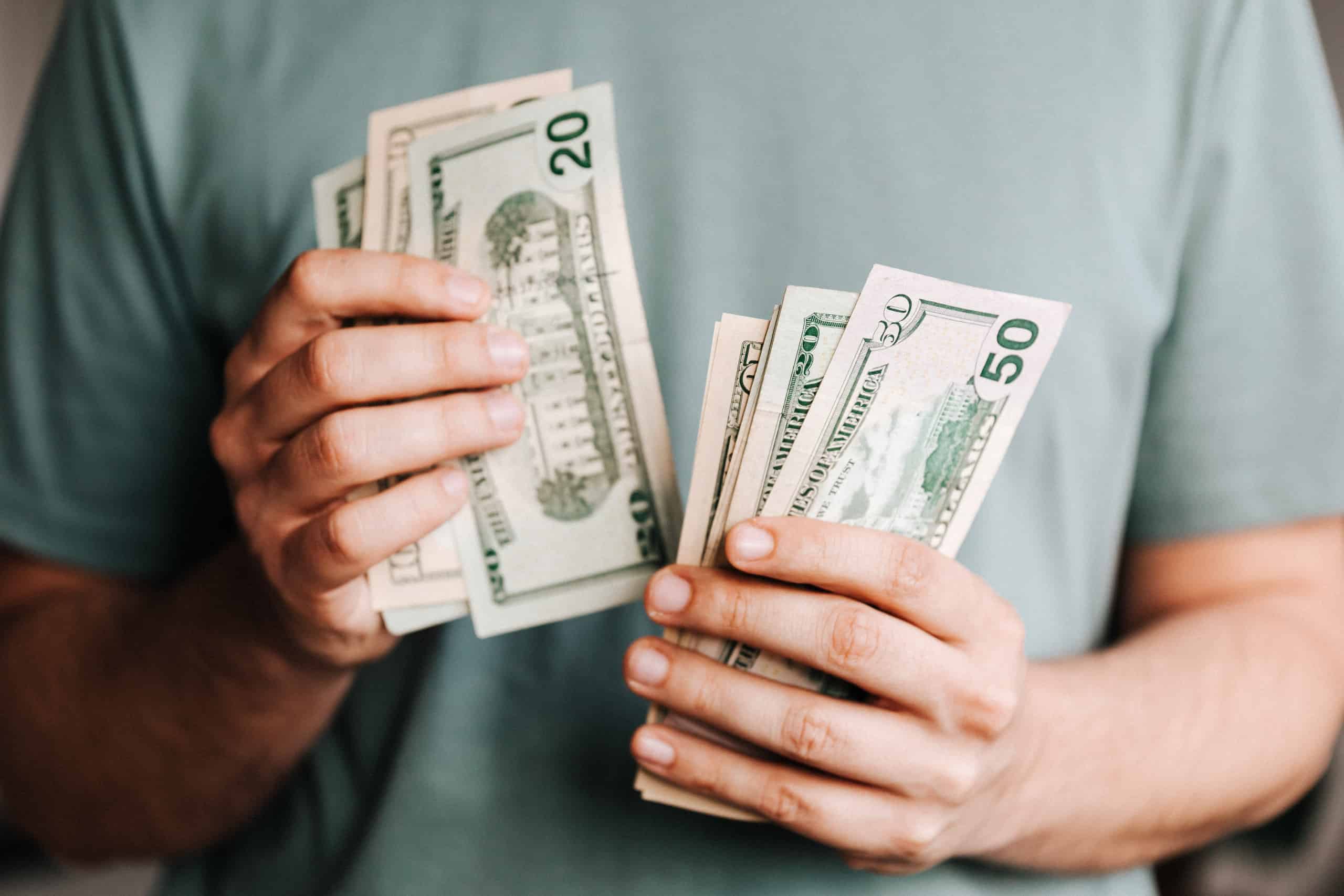 What Factors into Title Loans Cash Value?
The value of a vehicle is in direct correlation with the amount of money the borrower can receive. The title loan amount is determined on a percentage of the car value. Typically, an approved borrower can receive anywhere from 25%-75% of their vehicle's value if they have an income to support the monthly payment.
What is the Year of the Car?
Did you just purchase a new car within the last two years? You may be in luck; the newer your vehicle is, the more valuable it is. Technology is on your side. One of the reasons newer cars are placed at a higher value is because consumers are infatuated with the technology that comes with each progressing year. Once a car has been driven off the dealership lot, it begins to depreciate in value. The newer the car is, the more likely it is that it has positive equity to borrow from.
How Often Do You Drive Your Car?
With so many Americans working remotely these days, most people are only using their vehicles to get from point A to point B with minimal travel on the weekend. So, a newer car paired with reduced mileage may help you receive a larger loan amount on a title loan.1 The title loan's cash value will depend on the current mileage listed on the odometer.
Do You Stay Up-to-Date on Car Maintenance?
The structural and cosmetic integrity of a vehicle is paramount when determining the title loan cash value. During the inquiry process for a title loan, a vehicle inspection will be required to assess the value and condition of the car. With loan options like ChoiceCash Title Loans, this inspection can be completed online through a few photos of the car. When a loan agent is assessing the vehicle, the condition of the car will be taken into consideration to determine the loan amount. The better condition the vehicle is in, the more likely it is that an approved borrower will receive a higher loan amount.1
Do You Drive a Popular Vehicle?
Popularity is in direct correlation with demand. So, if you have a highly sought-after vehicle make/model, you may be eligible for a greater amount for a title loan, as popularity is often a driving force in a car's value.1
If My Car Value is Enough, How Do I Inquire for a Title Loan?
So, you've put your information into the title loan calculator, and voila! your car value is enough to qualify. Now, it's time to inquire about a title loan. This is the ideal option for borrowers to place their vehicle as security for emergency funding. You can easily find out if you qualify for a title loan and what the cash value of your car is!1
When inquiring about a title loan online, there is no obligation from the borrower to proceed with a contract. The potential borrower may even receive an estimate before the inception of the approval process.1 There are two main resources you can leverage to determine the worth of your vehicle for a title loan: call (855) 277-4847 or fill out the online questionnaire.
Once you complete your inquiry with a professional agent, contingent upon your approval you will be requested to submit a few documents.
Title of Vehicle: The title of the vehicle must be in your name before it is considered a qualifying vehicle.
Photo ID: This form of identification must contain a photo of you, and it must be issued by the United States government. This can be a driver's license, a state ID, or a passport.
Proof of Income: This document provides proof of your availability to pay back the loan. To show proof of income you can submit one of the following: check stubs, bank statements, or invoices.
Proof of Residence: This can be any type of official recent mail: utility bill, rent statement, mortgage statement, etc.
Once all of your necessary documents have been submitted and reviewed, it's now time to go over the terms of the title loan agreement with an agent. Once all components are in place, you will be able to sign your title loan contract and receive funding.1 Below are three different avenues to which you may receive funding:
Electronic Deposit
Check
Money Gram
What You Can Use Your Title Loan Cash For
Weddings: You finally met the love of your life, and you want to celebrate in a big way. Let's face it, weddings are expensive, and it's not fair that you can't feel special on the day you've been waiting on for your entire life simply because you're only a few thousand dollars short. Inquiring about a title loan just may allow you to have the wedding you've always dreamed of.
Funerals: Unfortunately, if a relative passed away unexpectedly, it can be difficult to cover the cost out of pocket. Sometimes their life insurance doesn't properly cover the funeral costs. You've tried gathering your brothers, sisters, and cousins but you're still just a few dollars short to send your them away properly. Having a title loan provide emergency funding will take the financial stresses off of you during such tragic events.
Home Repair: That brown spot on your ceiling has finally started to create a leak in the middle of the rainiest season. You've been saving up for quite some time, but you're only a few thousand away from your goal of having your roof repaired. This presents an urgent need for someone to come and re-patch it as soon as possible. Funding from a title loan could cover this issue and other home repairs!
Car Repairs: Everything seems to finally be running smoothly, and then all of a sudden your check engine light comes on. Just when things are finally starting to look up for you, you hit a bump in the road. Title loans are here to service your financial car emergencies so that no matter what the verdict is from the mechanic. You could get your vehicle up and running in no time.
Medical Bills and Surgery Payments: Having your kids in after school sports is a great way to build their endurance and social health; however, it does come with a cost. A sprained ankle during soccer practice or a broken bone while playing football can wreak havoc in hospital bills. Wouldn't it take the stress off if you had access to emergency funds right away?1 There is no price comparable to your child's health and well-being. ChoiceCash Understands that and wants to ensure that borrowers are well equipped with financial coverages to take care of those unexpected emergencies.
Rent and Mortgage Payments: It is no secret that rent and mortgage are by far the most costly expense for any household. With most Americans, one missed paycheck can place their entire household in a state of housing insecurity. What if the lead bread-winner loses their job, or most of the money is tied up in one of the unexpected emergencies illustrated earlier? ChoiceChas wants to help borrowers defeat the pressing worry of housing insecurity, by allowing those in emergencies to have access to quick cash.1
What are the Benefits of a Title Loan?
You may be thinking, "What's so special about title loans, why is this route the best option?" Below are some benefits specific to the novelty of title loans.
Faster Loan Options1: You may be eligible to receive funding in as little as one business day.1 When you have a pressing emergency, sometimes you don't have a week to wait; you need your funds as soon as possible. Opting for a title loan allows you to fast tract the funds you need.1
More Cash1: Approval for the majority of loan options is dependent on just your credit score. Title loans can often allow those with less desirable scores to still qualify for emergency funding.1 With title loans, eligibility is determined by your collateral and ability to repay the loan.1
Competitive Interest Rates for Qualified Borrowers1: The goal any borrower should have when comparing interest rates is to receive the lowest rate they can pay back within the shortest amount of time. ChoiceCash Title Loans can allow qualified borrowers the chance to receive competitive interest rates.
Keep Driving: Yes! You get to keep driving your vehicle. Although you put up your vehicle as security for your title loan, it does not mean you have to hand over your keys. Responsible borrowers have the luxury of continuing to drive their vehicle as they work to pay off their loan.
How to Stay Organized with Your Title Loans Payment Schedule
So, you were finally approved for your title loan, and your cash is on the way. Now, this is time for you to consult your calendar. Write down your payment dates each month. Also, include reminders around the date of your paychecks so that you can be sure to allocate funds dedicated to your payment schedule. Once all of your dates are plugged in you want to identify if you are able to pay a little more than the minimum amount due. This will help you stay ahead of the curve and continue to be in good standing with your loan provider.
How Can I Find Out My Title Loan Cash Value Online?
After seeing the different ways you can pay off your title loan quickly, it's time to inquire for one online! With ChoiceCash Title Loans, you can do it in just three easy steps¹:
Submit a Short Inquiry Form Online, Or Call a Loan Agent at 855-277-4847.
Submit Your Documents to Verify Your Information
Find Out if You Qualify for Cash!¹
Get started on your car title loan inquiry today and receive your cash in as little as 24 hours after approval!¹