If your financial situation has changed into a financial burden, it may be time to consider your options. There are many financial resources available, so how do you choose which one is right for you?
Whether you're struggling financially or just need fast money, you can consider a car title loan to cover those unexpected costs.¹ If a car title loan is a new financial term for you, you may be wondering- what is a car title loan?
Let the experts with ChoiceCash Title Loans break it down for you!
What is a Car Title Loan and How Does it Work?
A car title loan may be known by many names, including an auto title loan or an auto equity loan. But what is a car title loan and how exactly does it work?
A car title loan is a loan secured by a vehicle. With a car title loan, a borrower is using their vehicle's title as collateral for the loan. The use of collateral is what makes a car title loan so accessible to people without strong credit backgrounds. Collateral acts as a form of security to the lender that the loan will be repaid in full, one way or another. Essentially, a car title loan is a way for a person to borrow from their vehicle's equity and turn it into cash.
If you're in a tough financial situation or suffering from bad credit, your vehicle's title could be your ticket to getting that quick cash. ¹
Do I Keep My Vehicle and My Car Title After I Am Approved for a Car Title Loan?
With a car title loan, your vehicle's title will have a lien placed on it. Your lender becomes your lienholder during the repayment period. Most vehicle owners rely on their car as their main source of transportation. If you are among that majority, you likely care about the whereabouts of your vehicle if you qualify for a car title loan.
While you are allowed to continue to drive your vehicle during the duration of the loan, you will need to make your payments on time to do so. With consistent, on-time payments, you can prove you are a responsible borrower while ensuring that you keep driving your car!
When your repayment period is over, the title is then returned to you lien-free and clear.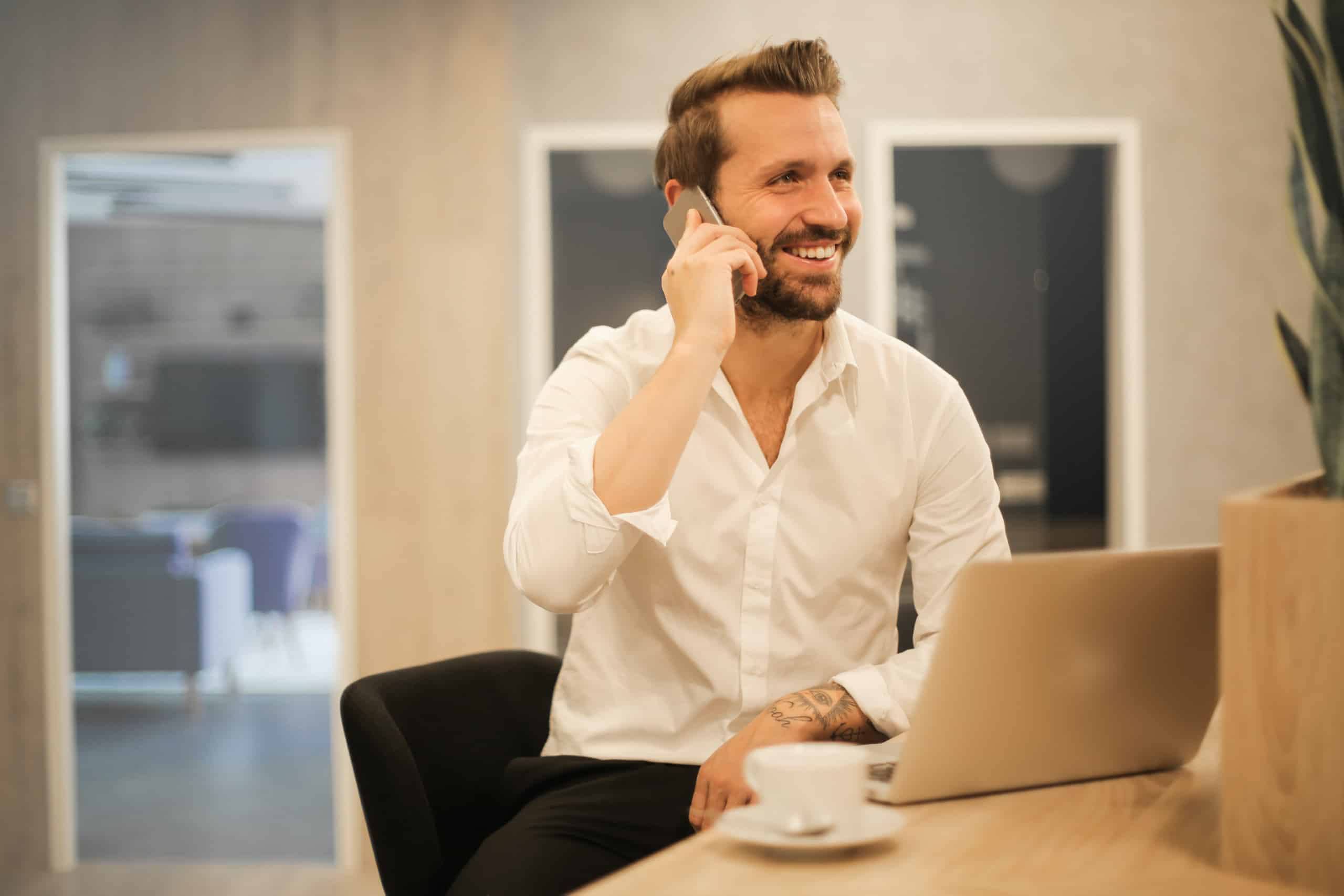 Why is a Car Title Loan a Better Funding Option?
Some of the most common funding options that borrowers turn to when they are low on cash are:
Credit Card Advances
Payday Loans
Personal Loans
Title Loans
So why choose a title loan for cash? The answer is you should choose whatever option is best for your financial needs and situation. Often, a ChoiceCash Title Loan can be the right choice for a borrower that needs a flexible installment loan.
Take a look at the different types of financial resources that may be available to you:
Credit Cards
A credit card offers a credit line to draw from as you need it, up to the credit limit. The most common way to access your credit line is by using your card to pay for purchases at a merchant that is participating in a credit card network such as Visa or MasterCard. In addition to being useful as a payment method, many credit cards allow you to withdraw cash against the line of credit, typically at a bank ATM or with the help of a teller at a branch. This is known as a cash advance. Credit cards typically have interest rates that can fluctuate due to missed payments, credit score changes, or changes to a reference interest rate such as the Prime rate.
Payday Loans
Payday loans can offer the convenience of fast cash to many hopeful borrowers. The average payday loan can be anywhere from $50-$500 depending on your state and income. Often, a payday loan will be a single pay loan, meaning that the loan is designed to be repaid within a few days or weeks.
This is where the term payday comes in, as it is meant to last a person in between paydays. While these loans can sometimes roll over, they often come with hidden fees that put many borrowers in a cycle of debt. Payday loans are tempting and quick, but there are often better options on the market to consider.
Personal Loans
Personal loans can also be installment loans, but there is a catch. Borrowers that do not have a strong credit history are often not eligible for funds, and if they are, they may not qualify for a lot of cash because of their imperfect credit history. Personal loans are typically not a secured loan option, so they do not have collateral to help minimize the potential risks to the lenders. For that reason, the interest rates for personal loans tend to be higher than the interest rates for secured loans such as Title loans.
Title Loans
With loan options like ChoiceCash Title Loans, you can get more than just a pay period to pay back your loan.1 ChoiceCash Title loans are secured installment loans that can offer a flexible and convenient approval process.1 ChoiceCash Title Loans can also offer competitive interest rates, especially when compared with payday loans and personal loans for bad credit!1
With these flexible requirements and loan terms, it is easy to see why a title loan can be an advantageous financial resource to consider. 1
How Do I Know If I'm Eligible for an Auto Title Loan?
Before applying for any loan, you may wonder whether you will meet the eligibility requirements. Fortunately, car title loans can often offer a flexible approval process and simple requirements that are easy to understand.1
To apply for a car title loan online, you will need to meet these requirements first:
You must be 18 years or older: A loan is a significant financial decision! To sign a loan contract, you must be 18 years of age or older.
Be Able to Repay Your Loan: It's important to get a loan you can afford. When applying for a car title loan, you will be asked to provide proof of income. A loan agent will use these forms to decide your eligibility and loan amount. Alternative forms of income like SSI, self-employment, or pension income can also be accepted.
Provide a Title to Your Vehicle: To be eligible for a car title loan, the vehicle title must be in your name. You will be asked to provide documentation (valid ID, photos of the vehicle, proof of residence, etc.) that confirms this.
Have Enough Equity in Your Vehicle: Your loan amount will be based on your income and the value of your vehicle. To be eligible for a car title loan, your vehicle must have a qualifying amount of equity!1 If you are like most borrowers, you may not know what your car's equity currently is. Take advantage of the online calculator tool through ChoiceCash Title Loans today! Find out your vehicle's equity and get a free title loan quote today if it qualifies.1
What Documents are Required for a Car Title Loan?
If you are looking to use the equity in your vehicle to obtain funding, it is recommended to have a few documents handy. One of the ways to speed up the approval process is to have your paperwork ready to go!
Fortunately, these documents can be handed in online, without all the hassle of visiting an in-person location. If you are looking for convenience and speed, ChoiceCash Title Loans could be your best option! Simply take a few photos with your smartphone and email them, or send them in through fax.
Generally, you can expect to need these documents handy:
Car Title: To access the equity in your car, the vehicle title must be in your name at the time of the inquiry. Without the car title in your name, you are unable to prove your ownership of the vehicle. If the vehicle is not currently in your name, you can transfer it at your local Department of Motor Vehicles. Questions? Call the ChoiceCash Title Loan experts at 855-277-4847 to see if your vehicle title is ready to be collateral for a title loan.
Proof of Income: While your vehicle's title is the most important document for eligibility, your ability to repay a title loan is another key requirement. To provide proof income, you could submit paycheck stubs, proof of government income, bank statements, etc.
Proof of ID: There is a wide variety of government-issued photo ID's that can be used to verify your identity. You could choose to show proof through a state ID, driver's license, or passport.
Proof of Address: Your residence must be verified by a title loan agent during the approval process. To provide this proof, many borrowers will submit documentation such as: recent utility bills, insurance statements, credit card statements, and more.
References: Often, applicants are asked for a personal or professional reference.
What Are the Benefits of an Auto Title Loan?
A car title loan can help you get quick cash for an immediate payment, but what are the benefits of it in the long run? With loan options like ChoiceCash Title Loans, you can enjoy these benefits :
Interest Rates1
Every loan has interest rates, but the competitive ones can help your wallet in the long run. With ChoiceCash Title Loans, there are more chances for more competitive rates for approved borrowers.¹
Skip the In-Person Inspection
If you are like most consumers, convenience is everything. If you can skip the hassle and expense of driving somewhere, why wouldn't you? With loan options like ChoiceCash Title Loans, you can skip an in-person inspection that is often required by title loan providers. Simply take photos of the back, front, and sides of the vehicle. Additionally, take a few photos of the odometer and VIN #. If you aren't sure where your VIN is located, it is generally on the interior dash of the car. Depending on the year and the car make, it could also be located on:
The Inside Door
Front End of The Frame
Or Under the Hood
Available Funding1
Secured loan options can offer many benefits to their borrowers. One benefit of having your vehicle's title as collateral is that if the value is high enough, then your loan amount may also be if your income supports it.1
Flexible Approval Process1
Again, the importance of having a title for your vehicle as collateral cannot be understated, as it is so pivotal for having the best benefits! Secured loans can offer a flexible approval process that can cater towards borrowers without a strong credit history.1 Borrowers from all different kinds of financial backgrounds could apply for a car title loan.1
A Faster Way to Get Cash1
Faced with a tough financial situation? If that is the case, you likely don't have the time to waste sitting around waiting to get approved for the financial help you need.With ChoiceCash Title Loans, you can have quick funding in as little as one business day!¹
What Is the Approval Process of a Car Title Loan?
At ChoiceCash Title Loans, the approval process can be simple and convenient! Take a look at the quick, three step process:
You can get started online by filling out a short inquiry form, or by giving a loan agent a quick call at 855-247-4847. This step is a prequalification step that can take no time at all to get through. ¹
Submit your documents to verify your information and vehicle ownership. For your convenience and ease, these documents can be submitted online via email or fax.

After your documents have been received, a loan agent will reach out. If your information is approved, the last step is to sign your loan and pick up your cash! With loan options like ChoiceCash Title Loans, there are a few ways to collect your cash:
Check in the mail
Wire transfer
In-person pick-up
Direct deposit
Give a loan agent a call today to talk about which way could work best for you. Another benefit of choosing ChoiceCash Title Loans for cash is the availability of customer service! Loan agents can be available for extended hours to help answer your title loan questions. When you call a loan agent, you're talking to a real person that is ready to help.
Get Your Car Title Loan Online Today!1
Now that you know what a car title loan is and how it works, why wait to see if you're eligible? Head over to the ChoiceCash Title Loan website ,or call 855-247-4847 to get started. Representatives are available seven days a week for extended hours to answer your call!
It takes no time to find out if you qualify for the cash you need!¹