A New Way to Borrow Money
ChoiceCash Title Loans, serviced by LoanMart can be one of the best title loan options available to consumers in many states across the United States where the ChoiceCash loan program is available. ChoiceCash launched in 2019 with a mission to serve people who need access to quick funds for unforeseen financial hardships. We have already helped thousands of borrowers find the emergency cash they need quickly, despite having less-than-perfect credit or a past bankruptcy.1
From a small beginning in just one state, ChoiceCash has grown to be a premier funding option for consumers looking for a loan in more than 20 states, with more than a million loan inquiries processed since the launch!
One of the perks of a title loan is that it can offer flexible qualification requirements and competitive interest rates, especially when compared to unsecured loans. As long as you have a car title in your name and a reliable source of income, you may qualify for fast funding with a ChoiceCash Title Loan serviced by LoanMart.1
Unlike traditional loans, ChoiceCash does not disqualify an applicant based solely on their financial history or credit score. So even with bad credit or a past bankruptcy, you could still qualify for a ChoiceCash Title Loan.1
ChoiceCash is also a great option for consumers with special circumstances such as not owning a bank account as loan proceeds can be obtained in several ways, including via cash pickup at a participating money transfer location, or receiving a check overnight. In addition, ChoiceCash accepts many alternative documents to confirm your loan eligibility, so you could still apply to see if you qualify using your ITIN or Matrícula card!
If you need quick funding to handle an unexpected financial emergency, try a ChoiceCash Title Loan serviced by LoanMart.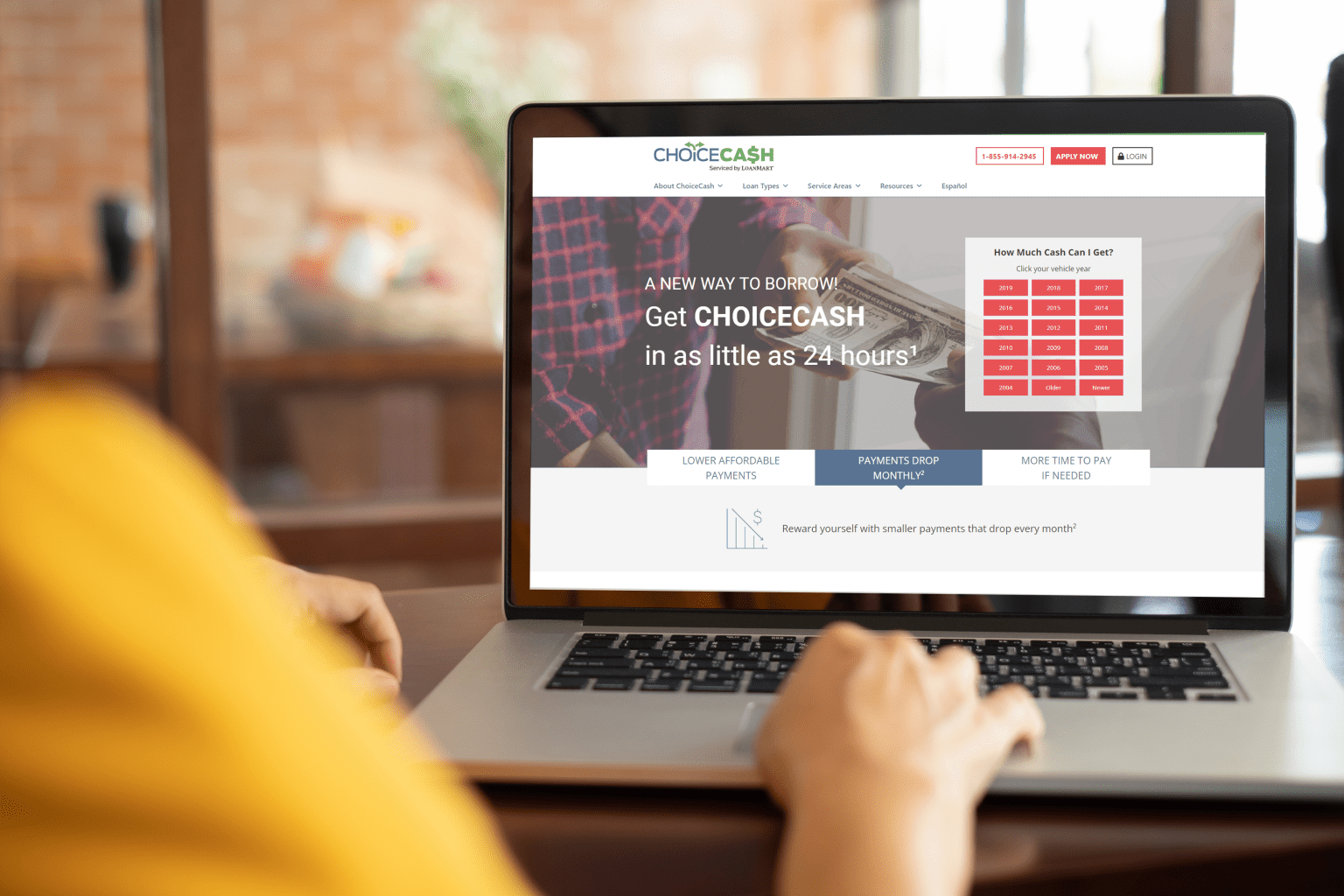 ChoiceCash Title Loans and LoanMart
ChoiceCash Title Loans are made by Capital Community Bank (CCBank), a community-focused bank that is serving the needs of consumers with all types of financial backgrounds. CCBank has tasked LoanMart as its loan service provider to provide outstanding service to its customers.
LoanMart is a financial services company that started out as a humble pawnshop back in 1999. Over the last two decades, it has become one of the top auto title loan service companies across the country. LoanMart's success is attributed to its commitment to providing excellent customer service and expertise in servicing loans.
Why Work with ChoiceCash Title Loans, Serviced by LoanMart?
Our mission is to help you experience a new way to borrow. The ChoiceCash team is comprised of knowledgeable and compassionate loan officers that work diligently to help you with exactly what you need.
While title loans are sometimes considered high-risk loans, ChoiceCash aims to change that sentiment by working with LoanMart and offering a new way to borrow.
The ChoiceCash loan terms are meant to work with your existing financial situation and budget, but if you ever experience financial distress during the repayment process, know that we can be just a call or click away.
Interested to find out more about ChoiceCash? Call 855-422-7402 to talk to a loan representative now, or apply online.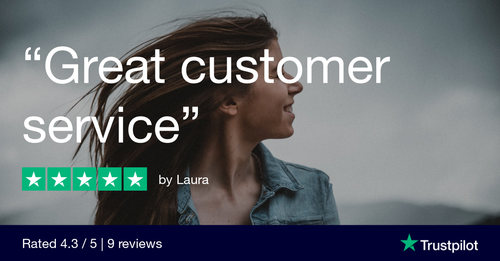 Why ChoiceCash Title Loans Stand Out
ChoiceCash Title Loans are designed with you in mind. That's why we offer affordable payments, transparent terms, and unique perks that benefit our borrowers over time.1
As a qualified borrower, you could look forward to the following:
Affordable monthly payments and interest rates
Low monthly payments and rates that may reduce each month2
A final title loan payment that may be more than 17% lower than your first payment!2
No hidden fees or balloon payments
Freedom to repay early with no prepayment penalty fees
You may qualify for additional funding at a discounted rate!1 2
With a ChoiceCash Title Loan, qualified borrowers could keep more money in their pockets each month by simply making their payments on-time.² The savings can be used to handle other necessary expenses, such as rent or utility bills, or used to pay off your loan even quicker. Since launch, ChoiceCash has already given more than 300,000 automatic payment and interest rate reductions to customers to reward them for making their payments on time!
Experience Our Fast Approval Process
ChoiceCash Title Loans serviced by LoanMart offer free title loan estimates for qualified applicants looking for fast and efficient funding. Use the online title loan calculator to quickly find out what loan amount your vehicle can qualify for, and receive a pre-approved decision and loan estimate in just minutes.1 Qualified borrowers could get the cash they need in as little as 24 hours!1
Get started on your title loan approval process now by calling 855-422-7402, or fill out a short inquiry form online to find out how much money you could get with a ChoiceCash Title Loan today!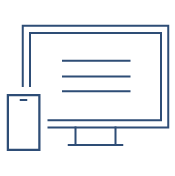 STEP 1:
Call or Apply Online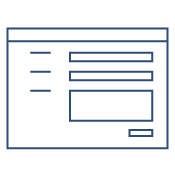 STEP 2:
Submit Your Information

STEP 3:
Get Your Emergency Cash!
GET YOUR CASH IN 24 HOURS!¹
After filling your application form online, our title loan specialist can help you find the best way to pick up your cash in less than 24 hours.
Let's get started!
Call our toll-free hotline and speak with a dedicated Title Loan specialist!
Apply online with our secure application. It may just take 5 minutes, and you may be approved within an hour!¹