What is an Online Title Loan?
Most consumers would get all of their errands done online if they could. Whether it is groceries for the week or a title loan, these chores can be completed through your smartphone or computer! Online title loans can be another convenient way to get your funding quickly.1 If you are having trouble making ends meet this month or just need cash for a big purchase, an online title loan can be the solution to your financial needs. One of the best online title loan options that borrowers have available is a ChoiceCash Title Loan serviced by LoanMart1.
An online car title loan could have multiple names, such as an auto-advance loan or a pink slip loan. While the terms may differ, auto-advance loans, pink slip loans, and car title loans are all one and the same. Simply put, an online title loan is a unique type of loan that will allow you to borrow off the available equity in your vehicle in a convenient, online process. Title loans are designed to streamline the loan approval process, with borrowers usually receiving their money in one business day.1
Funds from an online title loan can be used for many expenses. Today, many consumers are experiencing financial difficulties, and below are a few reasons someone may apply for a title loan.
Medical Expenses: Unexpected medical bills can negatively impact your financial security. Emergency room fees and ambulance transportation can set you back thousands of dollars. If you don't have thousands of dollars in a savings account, you may consider applying for a title loan.
Rent Payment: Rent/mortgage payments are the most significant expenses for any household. If your income is not growing, you may find yourself in a financial deficit. Applying for a title loan could help you get caught up on rent payments if you are one of the many Americans that has experienced a rent increase.
Utilities: No parent wants their children to eat dinner or do homework in the dark. After paying your most significant expenses, it can be challenging to find room in the budget to make on-time utility payments. If you struggle to keep the lights on sometimes, applying for a title loan may be a good option.
Daily Expenses: During the first of the month, most people are using their paychecks to pay rent, cell phone bills, pay off credit card debt, utilities, and internet services. Once the basics are covered, it can be challenging to put food on the table or buy toiletries. Applying for a title loan could potentially alleviate some of your financial stress.
Applying for a title loan could potentially save some borrowers from serious financial stress. Below, you'll learn how the value of your vehicle plays a significant role when applying for a title loan.
What are the Requirements When Applying for an Online Title Loan?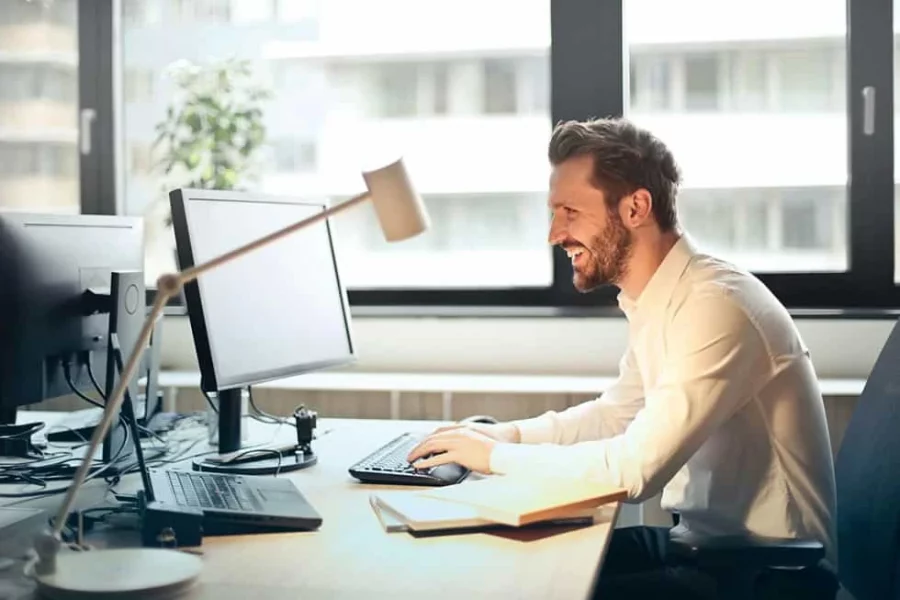 Like with any loan process, borrowers must meet a few initial requirements when applying for an online title loan. Below are the initial conditions:
Must be 18 Years of Age or Older: Are you only a few months away from your 18th birthday? Unfortunately, borrowers who are 17 and under will not be able to qualify for a title loan, and most states prohibit minors from applying for a title loan.
Vehicle Title: Are you the titleholder of your vehicle? When applying for a title loan, you must be able to show proof that you're the legal owner. The title must be in your name at the time of inquiry. If you've inherited a car, were gifted a vehicle, or purchased one from an individual instead of a dealer, you might want to visit your local DMV to get the title transferred to your name. If your car is close to being paid off, you may still apply for an online title loan.1
Show Proof of Income: Qualifying borrowers must be able to show proof of income when applying for a title loan. A 9-5 job is not required to apply for a title loan, but proof of steady income is! Alternative income can also be accepted.1
Applicants Must Have a Qualifying Vehicle: A qualifying vehicle is a car that has enough available equity to borrow from. Vehicle equity is determined by calculating the value of your vehicle compared to the amount of money you still owe on it (if any). Positive equity is when the value of your car is worth more than the amount still owed on your car loan. Negative equity is when you owe more on your vehicle than what it is worth.
The initial requirements for a title loan are easily attainable for most borrowers.1 Many loan options often make it extremely challenging for the average person to meet the basic requirements. So, if you're looking for a loan option with simple minimum requirements, an online title loan could potentially be a good fit for you.
Use Your Paid Off Vehicle to Get an Online Title Loan
If your car has a certain amount of value and it is in your name, you may be able to use its title as collateral for a loan. Using collateral is a huge advantage, as it makes the entire loan approval process much more flexible!1 Online title loans are secured loans, which means the following:
More Competitive Interest Rates1: Since secured loans do not solely rely on your credit as the only basis for loan approval, you may find competitive rates from some title loan options. With loan options like ChoiceCash Title Loans, qualified borrowers can expect competitive interest rates.1
More Available Funding1: If your car has more value, you have the potential to get higher loan amounts!1 This is unlike traditional loans; where the amount you can receive is based on your credit history. Instead, title loans have more flexible funding amounts they can approve if your car qualifies.1 This is because a title loan amount is based on a borrower's income and vehicle equity, not just their credit history. So if your collateral has more value, you may be able to borrow more cash through a secured loan option if your income fits.1
Bad Credit is Still OK1: Even if you aren't confident with your credit history, that doesn't mean you'll automatically be turned down for a title loan. Title loans could potentially be a good fit for consumers with compromising financial backgrounds. If you've utilized the entirety of your credit limit for past emergencies, your credit score has likely dipped significantly. Also, if you have past bankruptcies, you're likely to be disqualified from more traditional loans. Title loans are in place to provide borrowers with less than stellar credit an alternative option when they are in need of quick funding.1 Instead of just focusing on your credit history, loan approval for an online title loan is based on the following:

A Borrower's Income or Ability to Repay the Loan: Title loan servicers want to ensure that you can repay the money you borrowed. When paying back a title loan, you must understand that you will be repaying the loan amount plus interest. Interest is the financial charge for borrowing money. So, remember, when you're showing proof of income, your income must be able to comfortably cover your monthly loan repayments, plus the interest that will be added. There are several ways you can show proof of income when applying for an online title loan. Below are a few ways to show your ability to repay the loan:

Paystubs: Every time your employer issues a payment to you, a paystub is attached to your check. Locate your pay stub that displays your income and send it in to be verified by a loan agent.
Bank Statement: This could be a good option for small businesses owners. Most entrepreneurs do not have access to a paystub. If you are a small business owner or do not receive paystubs, consider submitting your bank statement as proof of income when applying for a title loan.
Social Security Checks: This could be an excellent option for retirees who are not currently on an employer's payroll. Send evidence of your Social Security statement when applying for a title loan to show proof of income.
What are the Benefits of Choosing an Online Title Loan?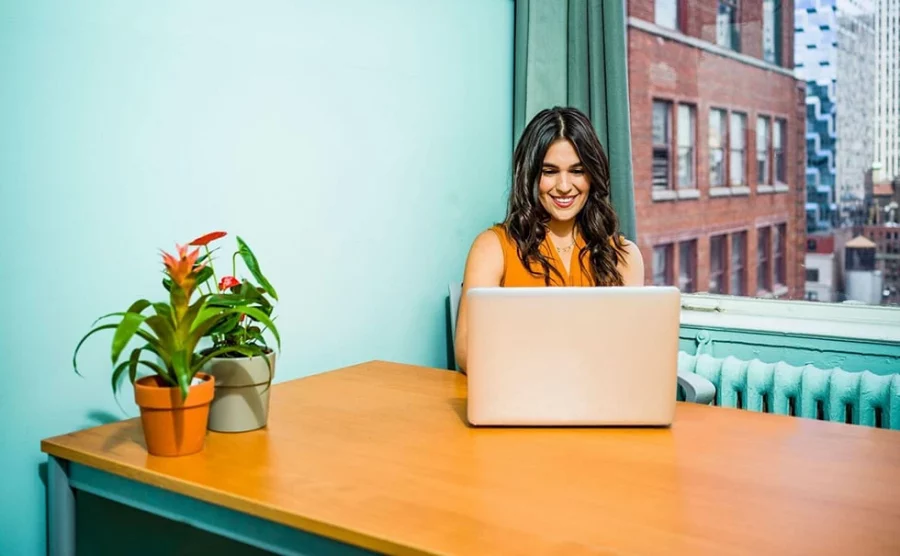 Choosing the right loan for your financial needs is essential. There are several benefits to take advantage of when qualifying for online title loans. Some of the most notable benefits that borrowers receive when choosing online title loans are the following:
Access to Fast Funding1: Since online title loans were designed to be streamlined, they can be a fast and efficient way to get money.1 Traditional loans can take weeks to get you validated, but an online title loan may be able to get you the money you need in no time. Qualified borrowers could get their cash in as little as one business day through ChoiceCash Title Loans.1 Title loans can often be a good fit when emergency funds are needed. Borrowers who are nearing eviction status or those who are only days away from a service being disconnected don't have weeks to wait. A title loan can be a fast and efficient option for qualified borrowers.1
Flexible Loan Approval1: Those from all different sorts of financial backgrounds may get approved for an online title loan.1 Borrowers with less than ideal credit can still apply for a title loan when experiencing financial hardship.1
Higher Loan Amounts1: What separates online title loans from other loan options is the ability to have access to higher loan amounts.1 With finance options like personal loans, higher funding amounts come from perfect credit histories. With alternatives like ChoiceCash Title Loans, getting large amounts of funding is contingent upon the value of your collateral and your income!1 The value of your vehicle can be determined by many factors. Below are variables that cater to your vehicle's value:

Make and Model: Do you drive a popular vehicle? Did you know that popular cars such as: Honda Civic, Toyota Corolla, and the Ford F-Series are in high demand every single year? Typically, the more popular a vehicle, the more value it holds on the consumer market.
Year of Vehicle: The moment you drive your car off the lot, it drops in value. This is because the status of your car instantly goes from "new" to "used," which has different implications on the consumer market. Also, older vehicles tend to drop in value every year due to technological advancements. Every year, a newer, sleeker, and more technologically advanced car enters the market. Older cars can still have significant value, however! It is all about how you have maintained the vehicle.
Mileage of Vehicle: Vehicles with high mileage are projected to need significant maintenance in the near future. This can be seen as a potential headache to consumers purchasing used vehicles. The value of your vehicle is largely determined by how it will be viewed in the consumer market. If you have high mileage on your vehicle, however, you may still qualify for a car title loan.1

Apply from the Comfort of your Own Home: One of the great things about choosing an online title loan for funding is not having to leave your couch! Applying from the comfort of your home can be a huge benefit, especially if you aren't looking to waste a few hours in a bank. You don't have to wait in traffic, and you can stay in your leisure attire. The world is becoming more digital every single day. So, order your favorite meal from DoorDash, pull out your laptop and apply for an online title loan today1!
Keep Driving Your Vehicle: Most borrowers depend on their vehicles to transport them to work and help them navigate their daily activities. Qualifying for a title loan will allow you to keep driving your vehicle while still paying off the loan.
How Do I Know if My Car can Qualify for an Online Title Loan?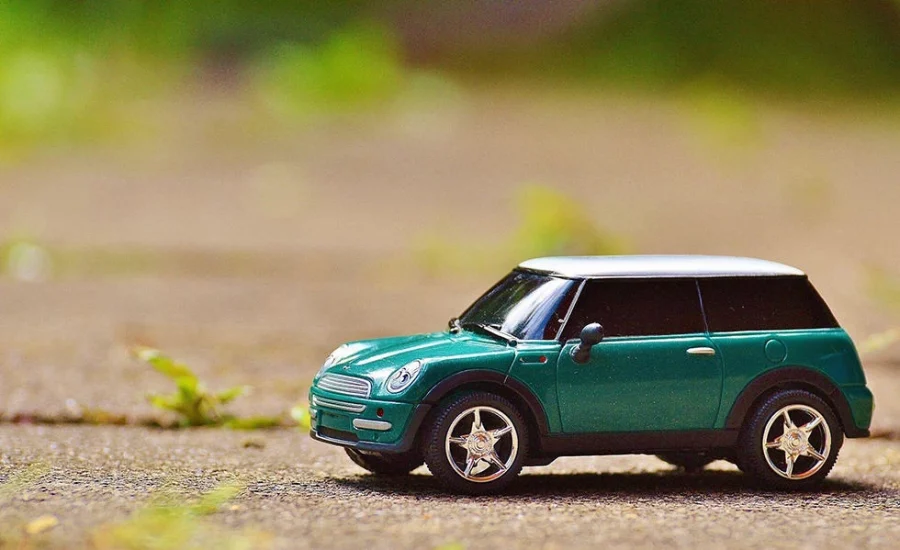 To qualify for an online title loan, your car must have a certain amount of equity. Typically, a title loan will give you funding for a percentage of your car's worth, so it's important to have value in it! As soon as you drive your vehicle off the dealership's lot, your vehicle will start to depreciate. Most borrowers aren't even aware of how much equity their car has off the top of their heads. Fortunately, they don't have to! There are many ways to find out your car's value online, such as:
Kelley Blue Book Online: This is one of the easiest ways to determine your car's current value. Simply plug in the year of your vehicle and how many miles it has to receive an estimate.
Dealership Estimate: Another way to check the equity in your car is to visit a dealership. They can assess your vehicle in person and give it a thorough estimate.
Online Title Loan Estimate: With some online title loan options like ChoiceCash Title Loans, borrowers can check their equity online in just a few minutes!1
Can I Get a Second Online Title Loan?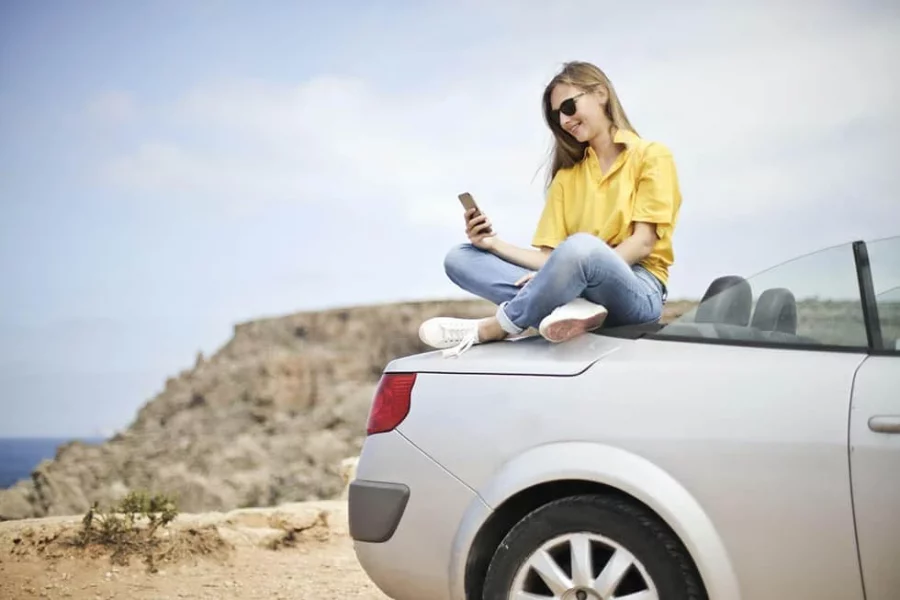 It's impossible to predict when emergencies arise. Sometimes, they come back to back, and it can be challenging trying to keep up with the urgent financial demands. If another emergency arises while you currently have an outstanding title loan, you may be considering taking out a second one. Typically, you can take out a second title loan on a different qualifying vehicle. The qualifying vehicle does not have to be a car. You can leverage your RV, motorcycle, or pickup truck. With loan options like ChoiceCash Title Loans, you can access an online loan calculator to receive an estimate on your second vehicle. Another way to get a second title loan is for your spouse to qualify on a separate vehicle. Most households have more than one vehicle. If you're experiencing another financial hardship, you or your spouse can leverage the second vehicle in exchange for fast cash.1 Another option would be to wait out your current loan term. After you've paid off your existing title loan, and your account is in good standing, you'll be able to use that same vehicle for a second title loan.
When applying for a second online title loan, there are a few things you should be aware of. The amount of money you received for your vehicle may not be the same the second time around. As you know, car values depreciate every single year. For example, if you leveraged your Honda Civic at the top of the year, and you leveraged that same Honda Civic at the end of the year, the market value of that vehicle has significantly decreased. Every year, more impressive cars are introduced to the consumer market. So, you most likely will get a smaller loan amount the second time around when using the same vehicle.
The good news: you'll be a pro at applying for a title loan. First-time title loan recipients often have several questions, and they might be a bit confused as to how the process works. For those who do have questions, please call 855-422-7402, and a loan agent will be more than happy to assist you with any questions you may have. When it's your second time applying for a title loan, you'll be well equipped with the step-by-step process. The loan process will seem like a breeze, because you've done it all before. You know you meet the basic requirements of being at least 18 years of age or older. Your name is already on your vehicle title. If you are leveraging another vehicle, you know how to go to your local DMV and request a Title Transfer Form if you're not currently listed as the titleholder. You know which streams of income are accepted by title loan providers. So, whether you collect Social Security/Supplemental Security, a pension, or you're self-employed, you know exactly how to show your proof of income to get you qualified for a title loan.1
Needing a title loan for a second time can feel daunting, as it may seem like there is never a light at the end of the tunnel. No one wants to experience another financial emergency while they're still paying off the debts from their last emergency. Getting a second title loan is a challenging decision to make. Be comforted by knowing that you already know what to expect, and you know how to navigate the loan process. Second title loans can potentially work for qualifying borrowers who are still in need of emergency funding.
What are the Risks of an Online Title Loan?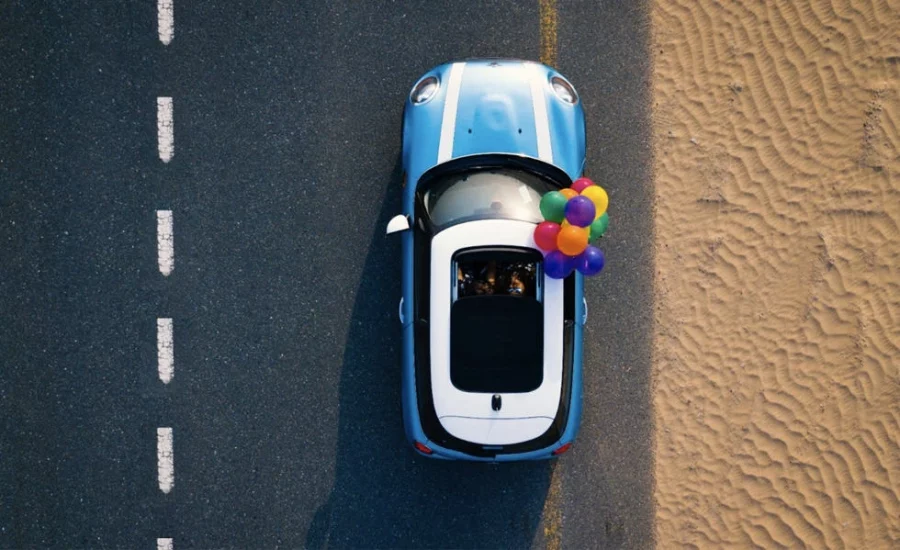 Just like any other loan, there are some risks associated with an online title loan. However, these can be avoided with responsible financial decisions and the right resources!
Repossession: Since you are using the title of your vehicle to secure the loan, your lender will become your lienholder. This means the lender has legal rights to the asset if you default on your loan. While this is a risk, repossession is usually a last resort! Continue to make timely payments, or communicate your financial distress to your lender to work out an agreement to avoid repossession.
High Interest: As with most loans, not all online loans are created equal. Be wary of a bad loan with high interest, as you'll end up paying more back in the long run! Look for loans like ChoiceCash Title Loans online, where borrowers can find competitive interest rates that suit their financial situation.1
Lower Credit Score: Like any other loan, if you miss payments or default on payments, it can end up hurting your score. Avoid this by making on-time payments or enrolling in autopay!
When repaying your title loan, making on-time payments is crucial to your financial wellbeing. Repossessions are a last resort, but they could still take place if your account is delinquent. Just like most borrowers, you likely use your vehicle to commute to work, run errands around town, and provide transportation for your family. In many ways, your vehicle is your bread and butter. Protect your asset by being diligent with your loan repayment schedule. The best way to stay on top of your repayment schedule is to plan a specific day of the month to make your loan payment.
Here's an example, most people get paid twice a month. Rent payments are typically due around the first, so most people allocate their checks to rent payments on the first of the month. Some borrowers experience more financial flexibility around the 15th. It may be a good idea to allocate the funds from your paycheck around the 15th to your loan repayment plan. In order to remember your payment date, put it in the calendar on your smartphone. This will allow you to receive several reminders throughout the month so that you can financially prepare for your loan payment.
What are the Alternatives to an Online Title Loan?
If you're shopping around for the best loan option for you, there are a few alternative loan options available. Some of the most popular are:
Cash Advance: If you have a line of credit available on your credit card, one option you have is to take a cash advance. This can mean turning your available credit into cash without having to apply for a loan. One of the drawbacks to this method, however, is that cash advances typically have astronomical interest rates.
Payday Loan: Like the name would suggest, these loans are meant to last you between paydays. Generally, they only allow for funding amounts between $50-$500, and lenders will expect it to be repaid in two weeks. These can be great loans for fast cash, but they have heavy interest and fees.
Personal Loan: A personal loan could be a good alternative to a title loan if you do not have a clean and clear title, but you do have a good credit history. Personal loans can range anywhere from $1,000-$100,000, depending on your credit and income. Depending on your lender, your money is usually not available for a few days. With an online loan like ChoiceCash Title Loans, on the other hand, your funds could potentially be available in one business day if you are approved!1
Credit Limit Increase: Applying for a credit limit increase could potentially be a good way to cover some of your emergency expenses. If you have poor credit, this option may not be available to you. Have you had several emergencies over the past year? With each emergency, you swiped your credit card to relieve you of a threatening financial situation. While swiping your credit card helped you for short-term relief, it wreaked havoc on your credit score throughout the years. With each swipe of a major purchase, you watched your credit score drop every single month. If this is the case for you, unfortunately, you may not be eligible for a credit limit increase at this time.
There are several alternatives out there if you are in need of financial relief. But ask yourself, how many of these options will give you quick funding when you don't have weeks to wait? Also, how many of the listed options will allow you to place your asset as collateral in exchange for funding? If you are in dire need of quick funding, and you do not have the best credit score, consider applying for a title loan.
Is There Paperwork I Need to Submit When Applying for an Online Title Loan?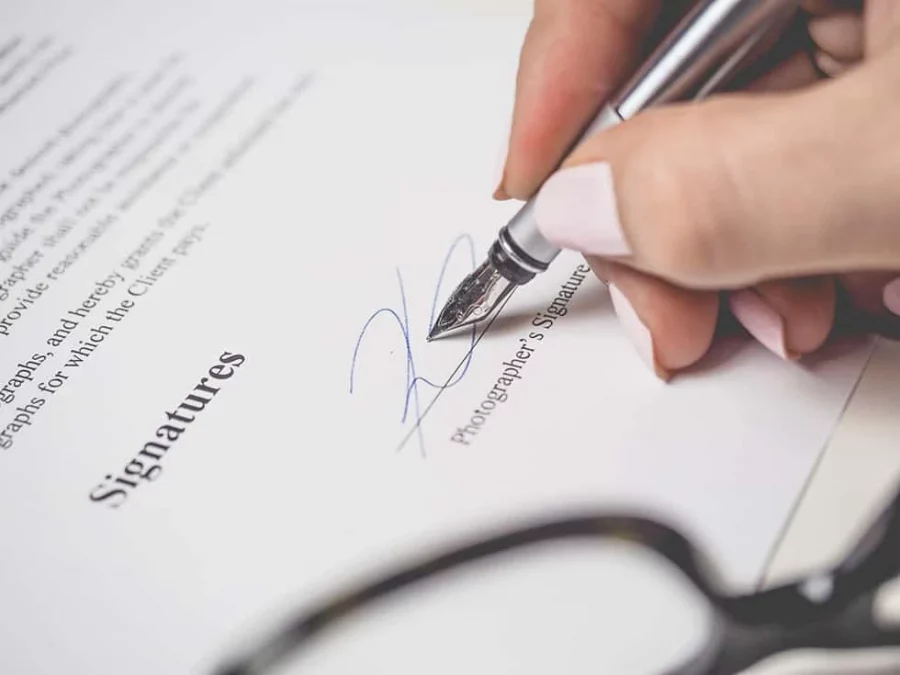 Just like with any loan process, there are a few documents you'll need to submit when applying for title loans online. These documents are used to verify your identity and analyze your eligibility for approval. The good news is that you'll be able to submit all of these documents online from the comfort of your own home. Below are the documents that are required when applying for a title loan:
Valid, Government-Issued Photo ID: This is to provide evidence that you are who you say you are. A loan agent will verify your name and address to ensure that it aligns with the name present on your vehicle title. You can send in a state-issued driver's license, military ID, or a U.S passport.
Proof of Residency: A loan agent that is verifying your documents needs to ensure that you are a resident of the state you are applying in. You can send in recent bank statements, credit card statements, or electricity bills to show proof of residency.
Proof of Income: Loan agents want to see evidence that you are capable of repaying your loan without difficulty.
Photos of Vehicle: Did you know, your loan agent can perform a virtual vehicle inspection to determine your eligibility for a title loan? You don't have to visit a mechanic or pay for a vehicle inspection when applying for a title loan. Simply send in photos of your vehicle's odometer, Vehicle Identification Number, and the exterior of your vehicle.
Vehicle Title: The titleholder is the legal owner, so make sure your name is listed on the vehicle's title.
As mentioned earlier, these documents can be submitted virtually. This allows you to remain comfortable as well as protect your privacy when applying for a title loan.
How Do I Apply for an Online Title Loan?
Getting started on your loan is easier than you might think. With loan options like ChoiceCash Title Loans serviced by LoanMart, the approval process is just three simple steps:
Fill out an Inquiry or Call: Get started on your loan by filling out a short inquiry form for prequalification. This can help a loan agent determine your qualifications early on, and speed up the process!1 Through ChoiceCash Title Loans serviced by LoanMart, you also have the option to speak to a loan agent directly through the toll-free number 855-422-7402.
Submit a Few Documents: Like with any loan, there are a few documents required to help you reach your approval status. Fortunately, these are documents you'll already have handy:

Driver's License or Another Government Issued-ID
Proof of Income or Alternative Income
Any Recent Mail to your Address or Proof of Residence
Pictures of the Car
Title to the Car
For your convenience, these documents can be submitted via email or fax to a loan representative!
Get Approved & Get Your Money1: If you receive approval, the last step is to choose how you'd like to pick up your funds. Borrowers can choose between a few different ways:

Overnighted Check in the Mail
Get Your Funds in as Little as 24 Hours with an Online Title Loan1
If you need quick cash through a title loan, why wait to apply? Getting your funding could be as easy as waiting one business day with ChoiceCash Title Loans serviced by LoanMart.1 Get started today by going online, or calling 855-422-7402 to speak directly with a loan representative.