THINGS TO KNOW ABOUT
?
HOW DO TITLE LOANS WORK IN MICHIGAN?
Title loans in Michigan work by allowing qualified borrowers to use their cars to unlock fast funding! By pledging a qualifying car title as collateral for the loan, a resident of Michigan can access anywhere from 25% to 50% of their vehicle's total value. Whether you are applying from Detroit, Grand Rapids, or Warren City, you can get approved for a Michigan title loan by meeting the application requirements and submitting the correct paperwork to verify your income and additional personal information that is relevant to your application.1
The average resident of Michigan is $59,003 in debt, according to the Federal Reserve Bank of Philadelphia. Additionally, although the cost of housing in Michigan is 13% lower than the national average, as of 2023, the cost of healthcare and transportation is 2% higher. If you are in debt or struggling to pay for healthcare and medical bills, you may need emergency cash to get back on your feet. As a resident of Michigan, you can apply for a ChoiceCash title loan and access fast funding in as little as 24 hours if you are eligible!1
While you are required to pledge your vehicle title as collateral for an online title loan in Michigan, that does not mean you will automatically lose access to your car or truck after you sign your loan agreement. As long as you prioritize your title loan payments and stay on top of them, you can continue to drive your vehicle like it is business as usual.
Keep reading to learn more about applying for online title loans in Michigan! If you have any questions about how title loans work in Michigan, feel free to contact ChoiceCash at 855-422-7402.1
WHAT DO YOU NEED TO GET TITLE LOANS WITH INSTANT APPROVAL IN MICHIGAN?
Now that you know more about how this type of vehicle-secured loan option works, you may want to know exactly what you'll need to apply for title loans with instant approval in Michigan. Although you may be initially disappointed to find out that getting approved for a title loan that fast is not possible, you should know that you can fill out a short prequalification form online and discover if you are eligible for instant pre-approval today!1
As mentioned above, getting approved for emergency funding means that you must meet the initial title loan requirements in Michigan and provide a little bit of paperwork during your application. As a resident of the Wolverine State, you must meet the following initial criteria to obtain loan approval:1
Be at Least 18 Years Old: Title loan laws in Michigan state that applicants must be of legal age, so you will not be able to apply for a title loan if you are underage.
Have a Qualifying Car and Car Title: In addition to having a vehicle with a sufficient amount of positive equity, you must also be able to present a car title in your name during your application. If you misplaced your title, visit your local Secretary of State office and request a duplicate vehicle title to replace the original one you lost.
Demonstrate Your Ability to Repay the Loan: The amount that a Michigan borrower can receive through a title loan is primarily determined by their vehicle's value and their income. Therefore, demonstrating evidence of your ability to repay the title loan is an important part of your loan request.1
On top of meeting these requirements, a few documents must be submitted upon initial approval for a Michigan title loan besides a qualifying Michigan car title:1
Proof of Identification: A Michigan driver's license, U.S. passport, or another valid, government-issued photo identification card must be presented to prove your identity and age during your loan request.
Proof of Income: Recent bank statements, pay stubs, or other qualifying documents can be used to prove your ability to manage your title loan payments. It is possible for you to apply for a title loan with a brand new job!
Other Documents May be Required: All registered owners in Michigan may be asked to complete a few necessary documents during their applications. The first document is called a "Special Mailing of Certificate of Title" form, which needs to be signed. The second document is called an "Application for Michigan Vehicle title", which needs to be initiated and signed. A title loan agent will typically review both documents before the loan can be completed.1
Proof of Current Address: There are a few different documents that can be used to prove your current residence, including recent utility bills, credit card offers, or mortgage statements. If you are a renter, you can submit your most recent lease agreement during your application.
Recent Photos of Your Vehicle: If you apply for an online title loan in Michigan, you will be asked to submit several photos of your vehicle.
When applying for ChoiceCash title loans in Michigan, borrowers can conveniently upload all of their documents online! Additionally, the required paperwork can be sent to a title loan officer through email or text message.
One of the main reasons why getting instant online title loans in Michigan isn't possible is the fact that, upon initial approval, a title loan officer will review and verify all of your documents. Title loan representatives strive to work with a sense of urgency, but the verification process doesn't happen instantly!1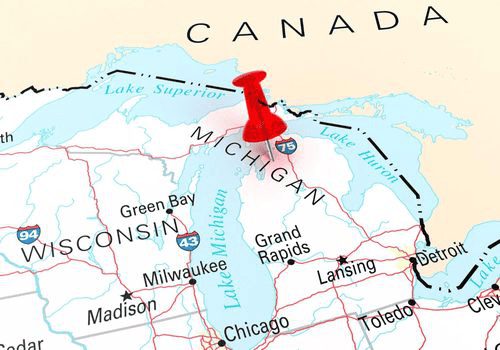 CAN I GET TITLE LOANS WITH NO INSPECTION IN MICHIGAN?
Finding a title lender who offers title loans with no inspection in Michigan is quite impossible. An examination of an applicant's vehicle is considered essential because it allows the title lender to determine the total value of the vehicle. Since a Michigan title loan permits you to borrow against the value of your vehicle, this is a vital piece of information and a crucial part of your title loan application.
If you are applying for a title loan at a storefront location in Michigan, then your vehicle inspection will be conducted in person, and it will take a few minutes to complete. However, a physical inspection is not necessary when you are applying for a ChoiceCash title loan serviced by LoanMart. As mentioned above, you will be asked to submit several photographs of your vehicle when applying for a U.S. title loan online. These pictures will be used to complete a virtual examination of your collateral! There is no need to drive anywhere to get through this part of your loan request.
The following pictures will be required when you are submitting the rest of your paperwork during the second step of your loan request:1
The Front, Back, and Sides of Your Vehicle
The Vehicle Identification Number (Usually Located on the Driver's Side Door or Windshield)
The Odometer Reading (Generally Located on the Dashboard of the Car)
Once all of these pictures are ready, simply text them to a ChoiceCash title loan agent or send them through the other available submission methods. That's how simple it can be to apply for title loans with no store visit in Michigan!1
CAN I GET TITLE LOANS WITH BAD CREDIT IN MICHIGAN?
Without a strong credit score, you will have difficulty securing new credit, a car, or housing. A three-digit number used to indicate your creditworthiness will have a huge impact on your life, so it is essential to improve your credit score if you have subprime credit. But that can take time, and if you are in a tough financial situation, then you have no time to waste. Whether you are looking for a loan because you've been laid off and need money or you simply need emergency cash assistance to handle an unexpected bill, a title loan can be the solution you've been searching for.1
While you cannot get title loans with no credit check in Michigan, it is possible to obtain loan approval even with bad credit! Don't let a credit check prevent you from applying for the emergency cash you need to take care of unexpected expenses.1
Since car title loans are secured through collateral, an applicant's credit report is reviewed, but it is not the focus of the application. Instead, the primary focus of the loan request is centered on the applicant's income and the value of the collateral. If you have any questions about applying for title loans with bad credit in Michigan, call 855-422-7402 today to speak directly to a ChoiceCash title loan agent!1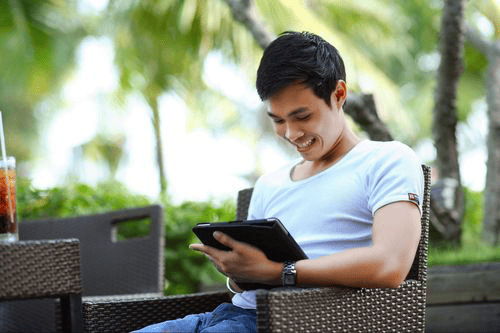 HOW DO YOU APPLY FOR TITLE LOANS WITH DIRECT DEPOSIT IN MICHIGAN?
Are you looking for title loans with direct deposit in Michigan? Don't look any further than a ChoiceCash title loan serviced by LoanMart! Take a closer look at the three-step application process:1
Apply Online or Over the Phone
Submit Your Documents and Vehicle Photographs
Upon Final Approval, Choose How to Get Your Money!1
As a resident of Michigan, if you are approved for a ChoiceCash title loan, you can choose direct deposit to get your funds in as little as 24 hours! If you can get your title loan money wired to you and skip the hassle of a store visit, why wait to get started?1
How Can I Pay for My Car Title Loan in Person?
Pay for your car title loan at any MoneyGram location in Michigan. MoneyGram is often located in convenient public stores such as Wal-Mart, Kroger, or CVS. Call 855-422-7402 to discuss your options with a loan expert, or see the map and location list below to see where your nearest MoneyGram is located:
For the sake of convenience for Michigan customers, below is a map and list of just a few locations in the area, with many more statewide locations found here.
Frequently Asked Questions
Is It Difficult to Get Title Loans in Michigan?
It is not difficult to get title loans in Michigan. With ChoiceCash title loans, you can apply from the comfort of your own home! The online pre-approval form only takes a few minutes to complete. Or, you can call 855-422-7402 to speak directly with a title loan agent.1
What are the Requirements for Title Loans in Michigan?
The initial requirements for title loans in Michigan can be straightforward. You must be an adult at least 18 years of age, have a title to a qualifying car in your name, and be able to demonstrate the ability to repay your title loan.
Will a Title Loan in Michigan Hurt My Credit?
If you default on your title loan in Michigan, that can hurt your credit score. Fortunately, with ChoiceCash title loans, you have many different ways to repay your loan! You can set up automatic payments, pay by phone, or visit a participating money transfer location in your area to pay in person.
How Much Money Can I Get from Title Loans in Michigan?
The amount of money you may get from title loans in Michigan will primarily depend on the value of your car and your income! You can use ChoiceCash's calculator tool to receive an equity estimate and a loan quote, free of obligation.1
How Fast Can I Get Approved for a Title Loan in Michigan?
With ChoiceCash title loans in Michigan, if you meet the initial requirements and submit the correct documents for verification, the approval process can be quick and simple. Qualified borrowers could receive their funds in as little as 24 hours!1
Demographic and Financial Statistics for Michigan
The below table provides some of the key income, loan, and financial statistics for Michigan, which are intended to give you a better understanding of how your financial circumstances compare to other Michigan residents. With this information in hand, we hope you gain a better idea of your financial options so you can decide if completing a title loan application is the right decision for you:
| | |
| --- | --- |
| Average credit score (VantageScore®) | 705 |
| Average FICO® score | 719 |
| Average student loan debt | $36,116 |
| Average credit card debt | $5,399 |
| Average monthly car loan payment | $447 (Lease) $480 (Loan) |
| Share of households that rent | 28.4% |
| Average rent | $892 |
| Median gross rent | $946 |
| Median value of owner-occupied housing units | $172,100 |
| Median monthly owner costs - with a mortgage | $1,374 |
| Median monthly owner costs | $520 |
| Number of bank branches | 2,165 |
| Median household income | $63,202 |
| Per capita income | $34,768 |
| Average ChoiceCash title loan amount | $3,646 |
What Locations in Michigan Can I Get a ChoiceCash Title Loan in?
ChoiceCash is proud to service residents all over Michigan including metro areas . Call 855-422-7402 to discuss your options with a loan expert. If you are looking to pay back your title loan in person, check out the city list below to see where your MoneyGram locations near Title Loans Michigan:
Loan Services across US
Learn now about title loans services and cash options in various states
Let's Get Started! Call or Click!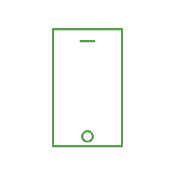 Call Our Team
Call our toll-free hotline to speak with a specialist.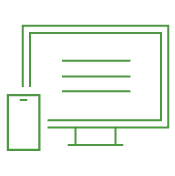 Apply Online
Apply online to see how much you qualify for.