THINGS TO KNOW ABOUT
?
HOW DO TITLE LOANS IN KANSAS WORK?
An auto title loan is a vehicle-secured loan option that allows you to use a qualifying car or truck title as collateral for emergency funding. With car title loans in Kansas, approved individuals can borrow against the equity in their vehicles and access emergency funding to handle unexpected expenses. Once the loan is funded, the title loan lender will place a lien on your vehicle's title. The lien will remain on the title until you've repaid the loan in full. But, that doesn't mean you'd automatically lose access to your vehicle! Kansas title loan borrowers can keep driving their cars throughout the repayment process as long as they keep up with their loan payments.1
Be aware that your vehicle must have enough positive equity to qualify as collateral for a car title loan in Kansas. Title loan lenders will primarily use these factors to determine both your loan amount and eligibility for an auto title loan:1
Your Income
The Amount of Equity in Your Car or Truck
If you don't know anything about the current market value of your vehicle, you can use ChoiceCash's online title loan calculator tool to obtain a vehicle equity estimate and a loan quote, free of obligation.1 
In some cases, you don't need to own your vehicle outright to qualify for Kansas title loans. However, in order to obtain loan approval, your car must have positive equity, and if you're still making payments on your vehicle, the title lender may ask you to complete and sign a form authorizing them to pay off your auto loan. Additionally, Kansas borrowers will typically be asked to fill out the "Manual Title Application" form before their loan is completed. So, even if you're applying for a title loan in Hutchinson, Kansas City, Lawrence, or another city in Kansas, you must submit all of the required documents to obtain approval.1
During your loan application, a title loan company or title lender will ask you to provide sufficient evidence of income. If you don't have a traditional job, you can provide alternative proof of income during your application instead. Visit the FAQ page or dial 855-422-7402 to speak with a ChoiceCash title loan agent and learn more about the different documents you can submit during your application in order to prove your ability to handle title loan payments.1
Looking for instant online title loans in Kansas? Although it's challenging to obtain online title loans with instant approval in Kansas, you can conveniently apply online and find out if you qualify for instant pre-approval today! Complete the online questionnaire now to apply for a ChoiceCash title loan serviced by LoanMart in Kansas today.1
WHAT DO I NEED FOR ONLINE TITLE LOANS IN KANSAS?
Applying for online title loans in Kansas can be convenient because, with ChoiceCash title loans, no store visit is required, and the application process is streamlined and straightforward!1
To qualify for fast cash, you must meet the initial title loan requirements in Kansas.
As per title loan laws in Kansas, applicants must be at least 18 years old to submit a loan request. Additionally, applicants must have a qualifying vehicle in their name and be able to provide sufficient evidence of income in order to meet the lender's application criteria.1
If you have submitted a short prequalification form online and received initial approval, you can expect to need the following documents on hand during the second step of your application:1
Proof of Reliable Income: While you are not required to have a 9-5 job in order to apply for a Kansas title loan, you must provide proof of your ability to repay the loan. Your loan amount is largely determined by your income and your vehicle's equity! Upload recent bank statements, pay stubs, or proof of alternative income during your application, such as pension income statements.1
Proof of Current Address in Kansas: Several documents, such as recent credit card statements, lease agreements, and utility bills, may be used to verify your current address in Kansas.
A Vehicle Title in Your Name: Your vehicle title should be in your name and possession at the time of your application. If you lost or misplaced the title, you must replace the original at your local Division of Vehicles office by requesting a duplicate title. But, what if you want to get a title loan with an out-of-state title? With ChoiceCash title loans, it could be possible! Call

855-422-7402

to speak to a ChoiceCash title loan agent today and get more information.1
Recent Pictures of Your Car or Truck: A car inspection is required to verify your vehicle's overall condition and value before you can qualify for quick funding through a title loan.1 You will be unable to find a lender who offers title loans with no inspection in Kansas. Nevertheless, just like the application process, you can take advantage of an opportunity to skip a trip to a storefront location and complete a vehicle inspection online! You will need to use your smartphone to take clear pictures of your vehicle's hood, rear, sides, odometer reading, and Vehicle Identification Number (VIN). You can upload the photos online as soon as they are ready.1
A Valid, Government-Issued Photo Identification: Driver's licenses, state identification cards, and passports are the most common forms of identification submitted by applicants. Make sure your ID is not expired!
If you have a smartphone or laptop, you can conveniently upload your documents online from the comfort of your home. You can also email or text them to a ChoiceCash title loan agent during your application if that is easier for you.
Experian reported in 2021 that Kansas is one of the 25 states with the lowest overall millennial debt. However, things may have changed over the years. Regardless of your age, if you're struggling with your finances and need fast cash, you can apply for the financial help you need through an auto title loan! The application process takes no time at all, and you can have quick funding within 24 hours if you qualify.1 Don't hesitate to dial 855-422-7402 if you want to learn more about applying for car title loans in Kansas.
CAN I GET CAR TITLE LOANS WITH NO CREDIT CHECK IN KANSAS?
Generally, finding car title loans with no credit check in Kansas is tough. In most cases, a credit check is an integral part of the application process for auto title loans. An applicant with a bad credit score poses a greater risk to a lender than an applicant with a good credit score. There are several reasons why an individual may have a poor credit score, including late payments, high credit utilization, or bankruptcy. If you're one of the 72% of Kansas residents struggling with debt, you may be searching for a loan with zero credit checks.
A reputable title loan lender will verify your credit history during your application in order to determine if you are a risk to lend to. However, your financial history is not the only factor a title lender will consider to determine your eligibility, so it is not the main focus of your application. You are required to pledge the title to your car or truck as collateral to secure the loan, so the application process can be flexible and quick – even if you have a bad credit history!1
As long as you have a vehicle with a sufficient amount of equity and can provide proof of income, you could still qualify for an auto title loan with bad credit! Contact a ChoiceCash title loan agent at 855-422-7402 if you have questions about getting title loans with bad credit in Kansas.1 One of the many advantages of applying for ChoiceCash title loans is that our representatives are available six days a week for extended hours to take your call!
HOW MUCH MONEY CAN YOU GET THROUGH AUTO TITLE LOANS ONLINE WITH NO STORE VISIT IN KANSAS?
Are you wondering how much money you can get through applying for a title loan with no store visit in Kansas? Typically, if you qualify for a title loan in Kansas, you can access anywhere from 25% to 50% of the overall value of your vehicle!1
The more value your vehicle has, the more significant your loan amount can be if you can prove that you have the ability to repay the money you intend to borrow. Depending on the value of your car and your income, you can potentially get up to $15,000 through a Kansas car title loan!1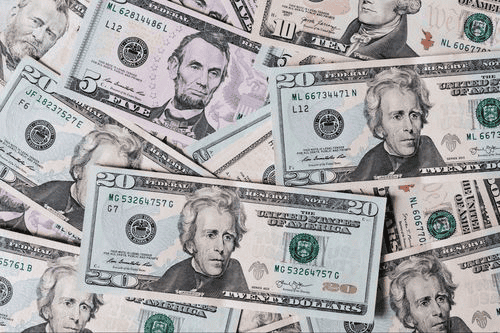 WHERE CAN I APPLY FOR TITLE LOANS WITH DIRECT DEPOSIT IN KANSAS?
If you are facing a complex financial emergency and need fast funding, you may be searching for online title loans with direct deposit in Kansas. If you qualify for a ChoiceCash title loan and have a bank account, you can choose direct deposit to receive your funds in as little as one business day!1
Direct deposit isn't the only advantage that comes with applying for online title loans in Kansas. Here are some notable benefits of qualifying for a ChoiceCash title loan serviced by LoanMart:1
1. FLEXIBLE APPROVAL1
Since you will be using your car as collateral for an auto title loan, the approval process can be much more flexible and fast - even it your financial history isn't perfect!1
2. POTENTIAL FOR MORE AVAILABLE FUNDING1
With a title loan, you could potentially receive more funding than you may be able to get from a bank or from a traditional unsecured lender!
3. QUICK FUNDING1
When you apply for an auto title loan with ChoiceCash, you may be approved for your money within the same business day as inquiring!1
4. KEEP DRIVING YOUR VEHICLE
One of the best parts about inquiring about a car title loan is that qualified borrowers can continue driving their vehicles during the entire repayment process!
5. NO PREPAYMENT PENALTIES
There is no fee for paying off all or a part of your ChoiceCash title loan early! Save money by making extra payments or paying your loan in full ahead of schedule.
To apply for a ChoiceCash title loan in Kansas, simply fill out an inquiry form online or give us a call at 855-422-7402! Remember, if you qualify for funding, you can expect to receive your loan proceeds in as little as 24 hours!1
How Can I Pay for My Car Title Loan in Person?
Pay for your car title loan at any MoneyGram location in Kansas. MoneyGram is often located in convenient public stores such as Wal-Mart, Kroger, or CVS. Call 855-422-7402 to discuss your options with a loan expert, or see the map and location list below to see where your nearest MoneyGram is located:
For the sake of convenience for Kansas customers, below is a map and list of just a few locations in the area, with many more statewide locations found here.
Kansas - Key Financial and Indebtedness Figures
The figures below are intended for informational and educational purposes to allow consumers to compare their financial situation to others in Kansas. Empowered with this data, we hope you can make a sound decision to solve your financial needs - if you decide that a title loan is a potential option, we'd be thrilled to assist you.
| | |
| --- | --- |
| Average credit score (VantageScore®) | 701 |
| Average FICO® score | 721 |
| Average student loan debt | $32,578 |
| Average credit card debt | $5,769 |
| Average monthly car loan payment | $515 (Lease) $551 (Loan) |
| Share of households that rent | 33.5% |
| Average rent | $863 |
| Median gross rent | $912 |
| Median value of owner-occupied housing units | $164,800 |
| Median monthly owner costs - with a mortgage | $1,467 |
| Median monthly owner costs | $545 |
| Number of bank branches | 1,098 |
| Median household income | $64,521 |
| Per capita income | $34,968 |
| Average ChoiceCash title loan amount | $3,553 |
What Locations in Kansas Can I Get a ChoiceCash Title Loan in?
ChoiceCash is proud to service residents all over Kansas including metro areas . Call 855-422-7402 to discuss your options with a loan expert. If you are looking to pay back your title loan in person, check out the city list below to see where your MoneyGram locations near Title Loans Kansas:
Loan Services across US
Learn now about title loans services and cash options in various states
Let's Get Started! Call or Click!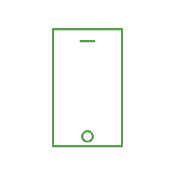 Call Our Team
Call our toll-free hotline to speak with a specialist.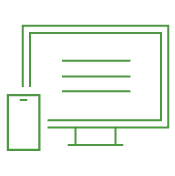 Apply Online
Apply online to see how much you qualify for.