THINGS TO KNOW ABOUT
?
How Do Title Loans Work in Utah?
There are many mountains and valleys in Utah, making it a beautiful state to live in. But, 8.6% of the opulation in Utah lives in poverty. A title loan in Utah provides qualified applicants with a way to access a percentage of the available equity in their vehicles in order to obtain the emergency funding they need.1
As soon as the loan is funded, a lien will be placed on the car title by the title loan lender. The lender removes the lien after the loan is paid in full, but the borrower can continue driving their vehicle during the repayment process.1 In order to qualify for a Utah title loan, a borrower must pledge an asset as collateral. The asset is the title to the borrower's car or truck. With an unsecured loan, like a personal loan, an applicant will not need to provide an asset as collateral to secure the loan, so the borrower's credit history is the main focus of the approval process. If you have a bad credit score, you may not qualify for an unsecured loan, and if you do, you will likely be subjected to high interest rates and unappealing loan terms.
Title lenders will review your credit history, but your score is not the only factor they will consider during your application. Instead, these two characteristics are the focal point of your application:1
The Amount of Equity in Your Vehicle
Your Ability to Repay a Car Title Loan
During the application process, the value of your vehicle and your income are some of the most important factors that will determine your eligibility for the loan. Additionally, the loan amount you could be eligible for through a title loan in Utah will be influenced by these factors. But if you don't know what your car is currently worth, then you can use ChoiceCash's online calculator tool to get an estimate of the amount of equity in your car and a loan quote free of obligation!1
With a ChoiceCash title loan, you can complete the pre-approval form online and get your emergency funding as soon as the next business day if you qualify!1 Visit the website or call a ChoiceCash title loan agent at 855-422-7402 to learn more about auto title loans in Utah.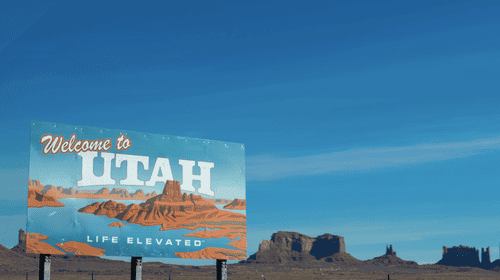 What Do I Need for Car Title Loans in Utah?
The application process for a Utah car title loan can be simple and straightforward! You will need to meet the following initial criteria to obtain the funds you need for an unexpected bill or expense:1
Have a Qualifying Car or Truck Title in Your Name
Be Able to Provide Proof of Income or Alternative Income
Have a Qualifying Car with Positive Equity
Be 18 Years of Age or Older
In addition to meeting these initial qualifications, you must upload a few documents to qualify for emergency funding. You can expect to need the following paperwork during your loan inquiry:1
A Utah Car Title in Your Name
Bank Statements, Pay Stubs, or Another Document to Prove Your Income
Recent Pictures of Your Car
A Driver's License, Passport, or Another Valid, Government-Issued Photo Identification Card
Recent Credit Card Statements, Utility Bills, or Bank Statements to Prove Your Utah Address
If you are applying for a title loan in the state of Utah, you will typically need to complete and sign a Utah Division of Motor Vehicles form TC-656, also known as a "Vehicle Application For Utah Title". A title loan agent can assist you during this step of the application process.
With ChoiceCash title loans, you can upload your paperwork online from the convenience of your own home. You can also send your documents directly to a ChoiceCash title loan representative by email or text message.
Don't hesitate to apply for the financial help you need through a ChoiceCash title loan in Utah. If you are eligible, you could access competitive interest rates and zero prepayment penalties!1 Dial 855-422-7402 if you have any questions about the requirements or documents necessary to obtain a title loan in Utah.
What's the Most I Can Get with Auto Title Loans in Utah?
In Utah, the amount of money you may be able to borrow through an auto title loan will depend on a number of factors. As you may know, your car's value and your ability to repay the loan will significantly impact your eligibility for a title loan and the amount you may qualify for. You may be able to access 25% to 50% of the value of your vehicle if you qualify for a car title loan in Utah.1
Remember, you can use the online calculator tool to learn more about the value of your car and the amount you could potentially qualify for through a title loan. You can obtain an estimate by entering a few details about your vehicle into the online tool.1
Contact a ChoiceCash title loan agent at 855-422-7402 if you have questions about how much money you could acquire through car title loans in Utah.
Do Utah Title Loans Affect Your Credit Score?
Your payment history accounts for around 35% of how your credit score is calculated. So, if you frequently miss payments or default on a loan, that could knock your score down a few points! Defaulting on your Utah title loan could result in the title lender repossessing your vehicle, and a repossession on your credit report could decrease your score.
One of the ways you can potentially avoid default on your car title loan is by setting up automatic payments from your bank account! By setting up automatic payments, you can ensure that your bills are paid on time and avoid these potential consequences.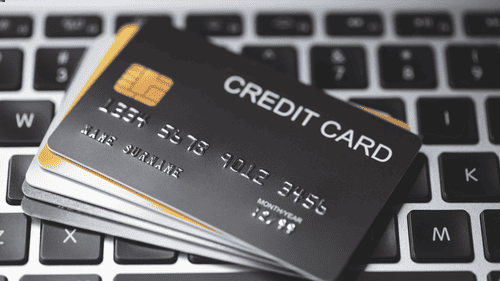 What are the Benefits of a Title Loan in Utah?
If you are eligible for a ChoiceCash title loan in Utah, there are a wide range of exclusive benefits that may enhance your overall loan experience:1
Quick Funding1
Competitive Interest Rates1
No Prepayment Penalties
Payments That May Decrease!2
Bad Credit Isn't Always an Issue1
No Hidden Fees
Keep Driving Your Car
Excellent Customer Service
It can take no time at all to apply for a ChoiceCash title loan in Utah and find out if you are eligible for the emergency cash you need to get back on your feet. If you qualify, you could choose direct deposit or have the funds put on a debit card to get your quick funding as soon as the next business day!1 Visit the website or dial 855-422-7402 to apply for a ChoiceCash title loan serviced by LoanMart in Utah.
HOW CAN I PAY FOR MY CAR TITLE LOAN IN PERSON?
Pay for your car title loan at any MoneyGram location in Utah. MoneyGram is often located in convenient public stores such as Wal-Mart, Kroger, or CVS. Call 855-422-7402 to discuss your options with a loan expert, or see the map and location list below to see where your nearest MoneyGram is located:
For the sake of convenience for Utah customers, below is a map and list of just a few locations in the area, with many more statewide locations found here.
Frequently Asked Questions
What are Title Loans in Utah?
A car title loan in Utah is a type of secured loan where the borrower uses the title of their vehicle as collateral to secure the loan. Essentially, the borrower pledges their car as collateral for the loan, and the title lender can repossess the car if the borrower defaults on the loan.
What Documents Do I Need to Qualify for Auto Title Loans in Utah?
In order to be eligible for an auto title loan in Utah, you will need to provide several documents. The necessary paperwork mainly consists of your car title, proof of income & address, recent photos of your vehicle, and a valid, government-issued photo ID.
What Happens When I Use a Car as Collateral for Auto Title Loans in Utah?
Title lenders will place a lien on your car title once the loan is funded. The lien will remain on the title until you have repaid the loan in full. You may continue to drive your vehicle throughout the repayment process if you pay your title loan on time.
What are Two Disadvantages of Utah Title Loans?
Defaulting on a title loan may result in the repossession of your vehicle and the loss of your primary method of transportation. The majority of title lenders and loan servicers would prefer to find an alternative solution, so make sure to contact them before you default on your loan.
How Much Money Can I Get with a Car Title Loan in Utah?
If you qualify for a car title loan in Utah, you could potentially access anywhere from 25% to 50% of the total amount of equity in your car.1
Financial and Demographic Indicators for Utah
The below information provides some of the primary financial and lending indicators in Utah. Using these numbers as a reference point, we hope to further your understanding of your current financial situation relative to the average consumer in Utah. If a ChoiceCash title loan could be of assistance in your current situation, please apply online or call us at 855-422-7402!
| | |
| --- | --- |
| Household income (median) | $79,133 |
| Income per capita | $33,378 |
| Rent (average) | $1,090 |
| Gross rent (median) | $1,171 |
| Value of housing units (median, owner-occupied) | $339,700 |
| Monthly owner costs (median, with a mortgage) | $1,682 |
| Monthly owner costs (median) | $461 |
| Student loan indebtedness (average) | $32,835 |
| Credit card indebtedness (average) | $5,600 |
| Size of monthly car loan payment (average) | $501 (lease); $513 (loan) |
| Percentage of households that rent | 29.4% |
| Bank branches | 469 |
| FICO® credit score average | 730 |
| VantageScore® credit score average | 708 |
What Locations in Utah Can I Get a ChoiceCash Title Loan in?
ChoiceCash is proud to service residents all over Utah including metro areas . Call 855-422-7402 to discuss your options with a loan expert. If you are looking to pay back your title loan in person, check out the city list below to see where your MoneyGram locations near Title Loans Utah: