Title loans have become a popular funding choice across the nation. This is largely due to the fact that they are flexible and fast, which may allow borrowers to get their funds in as little as one business day!1
In addition to flexible loan approval and fast cash, title loans can be one of the easiest ways to get your money in a pinch- even if you aren't confident with your credit score. With loan options like ChoiceCash Title Loans, borrowers may have access to the funding they need!1
How Can I Get Cash with My Title?
If you aren't well versed about the ins and outs of a title loan, they might seem a bit confusing. As a borrower, you might be asking yourself-how do title loans work?
However, title loans are quite easy to understand. They allow you to borrow off the value in your car by using your title as collateral. They are a unique type of alternative loan that cater to those with less than ideal credit histories or financial situations. Since collateral is used to secure the loan, approval is high and flexible.1 If you have a paid off vehicle in your name, you may be able to use your title to get cash- easy as that!1
Secured loans like a title loan can offer a borrower many benefits, including loan flexibility and a streamlined process for convenience.
How Do I Know if My Vehicle Has Enough Equity for the Title Loan Requirements?
In order to initially qualify for a title loan, your vehicle must have what is known as equity. This means, if it was to be sold, it would have considerable value. Generally, the funding from a title loan is around 25%-75% of the car's market value.1
With this information, you might be wondering: how can I find out if my car has equity?
Finding out your car's value isn't a hard process! There are many online resources available to you as a borrower:
Kelley Blue Book Online
Dealership or Online Appraisal
With access to your car's value it can be easier to estimate your loan amount.
What Kind of Vehicles Qualify for a Title Loan?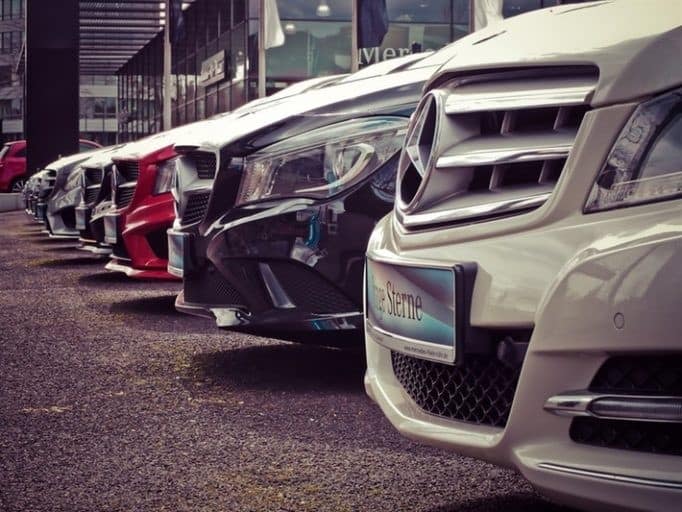 While it is commonly thought that only newer vehicles can qualify for a title loan, it is untrue. Vehicles that have equity can qualify for a title loan, which extends to vehicles that can be older if they are well kept! Some of the most common makes and models that qualify for a title loan are:
Nissan Rogue
Toyota Prius
Ford Explorer
Subaru Forester
What Can a Title Loan be Used for?
With most types of traditional loans like a mortgage or auto loan, your funding is dedicated for one thing. With a title loan, however, they can work differently! Whether it be to get out of debt or pay for a big purchase coming up, a title loan can be a great resource. Some of the most common uses for a title loan are:
Cover the Expenses of a Wedding or Funeral
Home and Car Repair
Veterinarian Bills
Home and Vehicle Maintenance
Debt Management
Medical Bills or Surgery Payments
Covering the Rent or Mortgage Payments
Regardless of what you need your funding for, a loan like ChoiceCash Title Loans serviced by LoanMart may have you covered!1
What are the Benefits of a Title Loan?
There are many different types of alternative funding options available. You might be asking yourself: what are the benefits of choosing a title loan? As a secured type of funding, a title loan can offer multiple benefits for borrowers:
Faster Loan Options: When it comes to alternative funding, a title loan can be one of the fastest ways for a borrower to get cash. With approved funds coming in as little as one business day, it's easy to see why they are the popular choice for many borrowers.1
More Cash Available: With many loans, the amount of funding you can receive is largely dependent on your credit score. With title loans, however, it is more focused on the value of your collateral and ability to repay the loan rather than your credit history. If you have a higher valued car, you can potentially receive a higher amount of cash!
Competitive Interest Rates for Qualified Borrowers: Interest is arguably the most important aspect of your loan. It is crucial to find a loan with good rates and pay back less in the long run! With loan options like ChoiceCash Title Loans, eligible borrowers can experience competitive rates that won't hurt their wallet.
Keep Driving: While you are using your title to secure funding, that doesn't mean you will have to give up your car! Responsible borrowers can continue to drive their vehicle as they normally would while they make timely payments.
Can I Get a Title Loan Without a Good Credit Score?
When your credit score is less than perfect, getting a loan can be challenging. Borrowers with low scores might wonder- can I still get a title loan with a bad credit score?
With a title loan, the answer can be yes!1 Those from all credit histories can potentially qualify for a title loan. This is due to collateral being used to secure the loan, which offers the lender more security than other types of alternative loans. Instead of only relying on your credit history for approval, the two more important factors for title loan approval are:
The Equity in Your Collateral
Your Ability to Repay the Loan
What are the Risks of a Title Loan?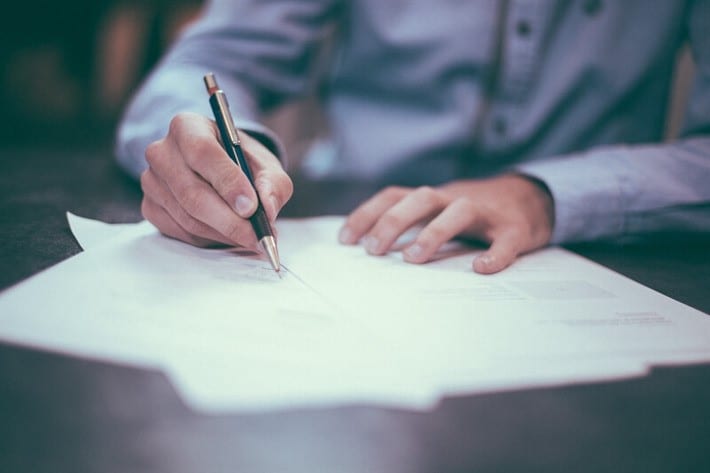 As with any loan, there are risks that come with taking out a title loan. Any borrower doing their loan research will ask the right questions about the risks: Are the risks for a title loan avoidable?
The answer is yes! While the risks exist, they can be easily avoided. Some of these risks include:
Credit Score Lowered: If you fail to make your payments, one of the results may be your score decreasing. This can be entirely avoidable through setting up autopay or a reminder to make your payments on time!
Repossession: Again, failing to make payments has consequences, just like any other loan. Since your vehicle's title is collateral, not paying your loan back can result in the loss of your car. This is a drastic response that most lenders would rather avoid, however. Instead, most will give you the option to make alternative arrangements for your.
High Interest Rates: The loan you choose has tremendous impact on your wallet. Be sure to avoid high interest title loan options, as they can contribute to higher payments! This issue can be avoided by being thorough with your loan search, and finding the right loan with competitive interest rates that best suits your finances.
How Can I Apply for a Title Loan Online?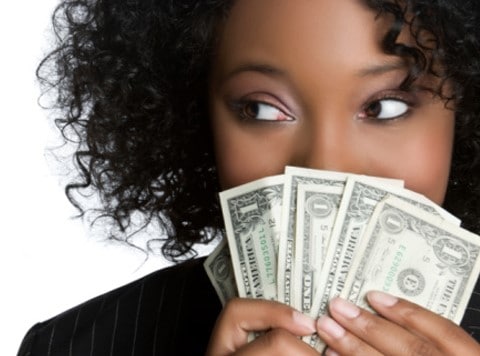 If you are like most borrowers, it can be convenient to get your loan online instead of in-person. While applying for other types of loans can be stressful, it can be hassle free through a title loan, and take only a few minutes from the comfort of your own couch!1
With loan options like ChoiceCash Title Loans serviced by LoanMart, borrowers can take advantage of an easy, three step process:
Go Online: To get started on your loan, future borrowers will need to go online and fill out a short prequalification form. This can take just a few minutes to do, as it will only ask for basic personal and vehicle information.

Submit the Right Documents: Once the initial form has been the submitted, the next step is to submit a few documents online for approval. These can help determine your eligibility, and you will likely already have these laying around:

Proof of Income: Acceptable documents are bank statements, Social Security Checks, paystubs, etc.
Proof of Residence: If you can find recent mail from your house, voter registration or other official mail sent to your home, these can qualify.
Recent Photos of the Vehicle: They should cover all four sides, the VIN and the odometer.
Government or State Issued Photo ID: Your passport, driver's license, or FOID card are good examples of this!
Title to the Vehicle: It must be in your name to qualify.

Get Your Cash: If approved, qualified borrowers will need to choose how to get their cash! With ChoiceCash Title Loans, borrowers can choose between a few different options:

Check in the Mail
Direct Deposit
Picking Up Your Funds at Any Participating Money Transfer Location Nearby
Get Your Funds in as Little as 24 Hours
When you're in a financial bind or in need of cash, time is of the essence. Now that you are informed of how title loans work, getting your approved funding can be easy!
You might need cash as quickly as possible, so why wait to see if you qualify? Approved borrowers may be able to get their funds in as little as 24 hours!1 To get started, borrowers have two options:
Go Online and Fill Out a Brief Questionnaire
Call a Loan Representative Directly at 855-422-7402