What is the Most You Can Get on a Title Loan?
If you have bad credit, it can be difficult to obtain approval for an unsecured loan. But, online title loans can be flexible, and perfect credit isn't required to apply for quick funding.1
You might wonder, "How much can I get with a title loan?" Well, it mainly depends on your car's value and your income, although other factors can influence your total loan amount. With a title loan, you can usually borrow anywhere from 25%-50% of the car's total value.1
Do you know your car's current value? If you answered no, you aren't alone! You can use a website like Kelley Blue Book or visit a car dealership to get an estimate of the current equity in your car. But, if you want to learn more about your car's current value and receive a loan quote free of obligation, you can use ChoiceCash's online title loan calculator tool. All you will need to do is submit the following information about your car into the tool:1
The Year, Make, Model, and Style of the Car
The Current Mileage on the Odometer
It only takes a few minutes to submit your information and get a loan quote with no obligation! Qualified borrowers can choose direct deposit to get their money in as little as one business day with a ChoiceCash title loan serviced by LoanMart.1
You can apply for a ChoiceCash title loan online today! Or, just call 855-422-7402 to speak with a ChoiceCash title loan agent. Title loan representatives are available six days a week for extended hours to take your call. So don't hesitate to reach out and find out how much you can get with a title loan!1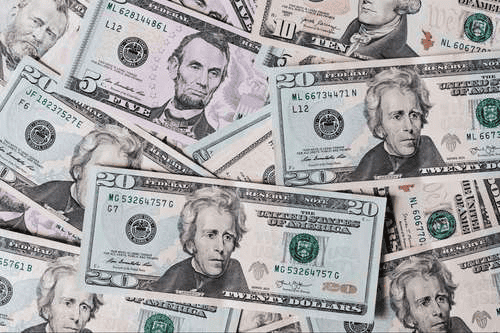 How Do Title Loans Work?
Title loans are secured loans, which means that an applicant is required to offer an asset as collateral to secure the loan. The application process can be much more flexible as a result! You can still qualify for a title loan even if you have a bad credit history.1
A lien is placed on the title of your car by the title lender after the loan is funded, but it will be removed once the loan is entirely paid off. You can maintain access to your vehicle while you repay the loan.
With ChoiceCash title loans, you don't need to drive anywhere to apply for a loan. You can conveniently access the application online and over the phone! Just fill out the short inquiry form online to get started and find out if you can qualify for quick funding.1
What Do I Need to Qualify for a Title Loan?
Now that you have learned how much you can get with a title loan, you might wonder what you need to qualify for one. The following documents will be required during your application:1
A Valid, Government or State-Issued Photo ID: Most applicants will submit their driver's license or passport, but you can use another certified state identification card.1
Proof of Address: You must provide proof of your current address during a title loan inquiry. You can use recent phone bills, utility bills, credit card statements, lease agreements, mortgage statements, etc.
Proof of a Vehicle Title in Your Name: The title must be in your name at the time of your application because it is used as collateral to secure the loan. If you are still making payments on your car, the title loan lender may ask you to complete and sign a form authorizing them to pay off your current car loan.
Proof of a Steady or Alternative Income: Some car title loan applicants will use bank statements or pay stubs to prove their income. But, you can also submit proof of alternative income, like disability benefits, worker's compensation, or retirement income.
Recent Photos of Your Vehicle: A physical vehicle inspection is not required when you apply for a title loan online! Instead, you can access an online inspection by providing a few pictures of your vehicle. A ChoiceCash title loan agent will ask you to submit current photos of your vehicle from different angles. Also, you will need to submit a picture of the odometer reading.
As long as you meet the initial requirements, the steps for inquiring about a title loan can be straightforward. You must meet the following criteria to get a title loan:1
Be at Least 18 Years of Age
Have a Title to a Qualifying Vehicle to Your Name
Show Proof of a Steady or Alternative Income
Questions about car title loans? Feel free to call a ChoiceCash title loan agent at 855-422-7402 to learn more about how much you can get with a title loan!1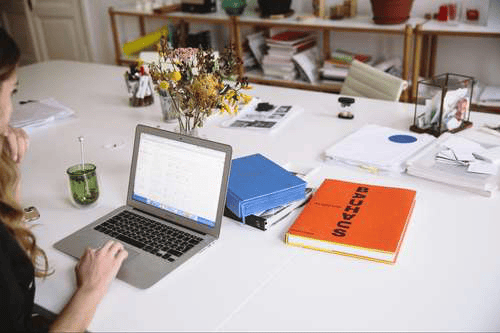 What are the Disadvantages of a Title Loan?
The potential disadvantages of a title loan are fairly straightforward. Title loans are secured by collateral, which is the title of your car. If you fail to repay the loan, the lender can repossess the collateral to cover the remainder of your debt. The car repossession process varies from state to state, but if your vehicle is repossessed, you could lose your main method of transportation.
Most lenders prefer to avoid this scenario, however. It is important to contact your loan servicer or lender if you are experiencing financial difficulties during the repayment process! If you reach out and let them know that you've been under financial stress, you could discuss your options and potentially find an alternative solution. You may be able to refinance your title loan. While that is not always possible, contacting them before you default on your loan is important.
What are the Benefits of a Car Title Loan?
When the unexpected happens, you need a loan that is streamlined and efficient. You can't always prepare for a financial emergency! With ChoiceCash title loans, you can access a convenient application process that was designed to be speedy and convenient! Take a closer look at the additional features and benefits of a ChoiceCash title loan serviced by LoanMart:1
Flexible Approval Process1
Quick Funding1
Potential for More Available Funding1
No Prepayment Penalties
Keep Driving Your Vehicle
How Much Can I Get with a Title Loan Online?
Are you curious about how much you can get with a car title loan? Call 855-422-7402 or visit the website to apply for a ChoiceCash title loan today. Apply online today and find out if you qualify for same-day pre-approval! Qualified borrowers can obtain their title loan funds in as little as 24 hours.1