THINGS TO KNOW ABOUT
?
HOW DO TITLE LOANS WORK IN INDIANA?
In the state of Indiana, the average resident is $59,227 in debt, according to the Federal Reserve Bank of Philadelphia. Furthermore, 12.6% of the population in Indiana is living in poverty, and around 468,321 school-aged children are on a free or reduced lunch program. If you struggle to manage your bills or deal with the rising cost of living in your state, you are not alone! Financial emergencies tend to strike at the most inconvenient times. If you are searching for a solution that can help you gain the capacity to tackle emergency expenses head-on, then title loans in Indiana may be the answer! Whether you are applying for a title loan in Indianapolis, Fort Wayne, or Evansville, you can get started online – there is no store visit required!1
The way title loans work in Indiana is simple. An Indiana title loan is a vehicle-secured loan, so you are required to pledge a vehicle title as collateral for the loan in order to obtain approval.1
A lien is added to your car's title by the title lender once your loan is funded, similar to when you finance a vehicle. Since collateral is used to secure your emergency funding, it is imperative to prioritize your monthly title loan payments.
Otherwise, a title loan company can legally repossess your vehicle if you default on your title loan. Even though most lenders prefer to work with you to avoid this scenario, you must proactively communicate with them if you are having trouble paying your title loan.
You will still be allowed to drive the car you pledged as collateral throughout the repayment period! If you are eligible for a car title loan, you can choose direct deposit to access your funds in as little as 24 hours. You can use your funds to handle a variety of financial issues, including unpaid medical bills, expensive home renovations, and more.
Whether you are searching for a loan for a funeral, wedding, or another financial situation, an Indiana title loan can be a helpful resource to take advantage of. Call 855-422-7402 to learn more about applying for car title loans in Indiana today!1
WHAT DO I NEED TO GET APPROVED FOR INDIANA TITLE LOANS NEAR ME?
If you have decided to pursue the title loan process, you may have a lot of questions about how to get approved for funding and where to find the best place to get a title loan. Many Americans value convenience and speed, and with ChoiceCash title loans serviced by LoanMart, you can fill out a short inquiry form online and instantly find out if you are pre-approved for a title loan in Indiana.1
While you can find out if you are initially approved for emergency money, you won't be able to find a lender who offers instant online title loans in Indiana. Final approval depends on a few different things, including the verification of several documents that you will need to gather and send to your title loan officer. Additionally, you are required to undergo a vehicle inspection and credit check during your loan application.1
Once you have been pre-approved for emergency cash, start looking for the documents listed below to move forward with your loan request. Gathering these documents in a timely manner will help you speed up this step of the process! After you have all of these documents ready, you'll hopefully be one step closer to obtaining approval for an Indiana title loan:1
IN Vehicle Title: In order to obtain approval for car title loans in Indiana, prospective borrowers will need to have this document in their possession, and it must be in their name. If you are trying to apply for a title loan with an out of state title, call

855-422-7402

to speak to a ChoiceCash title loan officer and discuss your options.
Proof of Indiana Residency: To prove that you are a resident of Indiana, you can submit a few different documents during your application, such as a current lease agreement, a recent utility bill, or an official piece of mail sent to your Indiana address.
Proof of Identity and Age: You will need to show a valid, government-issued photo ID to prove that you are of legal age and verify your identity. An Indiana driver's license, U.S. passport, or Indiana state ID card can be submitted during your application.
Recent Photographs of the Collateral: A vehicle examination is required during your application. With ChoiceCash title loans serviced by LoanMart, this inspection can take place online through photographs! Using your smartphone or tablet, take several photos of both the interior and exterior of your vehicle. These photos should include the odometer reading and VIN (Vehicle Identification Number).1
Proof of Income: Recent bank statements, pay stubs, and other qualifying documents can be submitted to prove your current income during your loan request.
In addition to having these documents, in order to get approved for an Indiana title loan, you must be at least 18 years old, have a car with a sufficient amount of positive equity and a title in your name, and be able to demonstrate your ability to repay the loan.1
Start gathering these documents today! You'll be able to submit these documents online or send them to a ChoiceCash title loan agent through email or text message. Eligible borrowers can access their funds in as little as one business day through ChoiceCash online title loans in Indiana! Why wait to see if you qualify for the financial help you need?1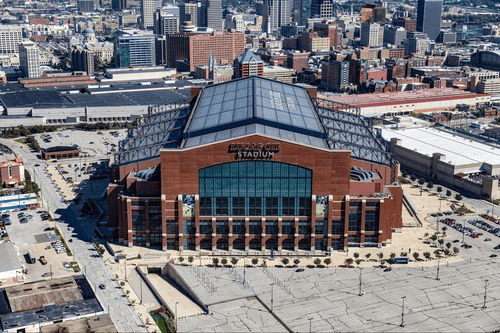 HOW MUCH CAN I GET FOR AN INDIANA TITLE LOAN?
At this point in your title loan journey, you may want to know exactly how much emergency cash your car can unlock through an Indiana title loan. With ChoiceCash's online questionnaire, you can obtain a loan quote with no obligation today.1 The online form will prompt you to provide the following information about your vehicle and yourself:
The Number of Miles Currently Listed on Your Car's Odometer Reading
The Year of Your Vehicle
Your Current State of Residence (Indiana)
The Make, Model, and Style of Your Vehicle
The current condition and value of your vehicle, as well as your income, are the main factors that will determine how much money you can be approved for through an Indiana title loan. Usually, if you are eligible for a title loan, you can borrow between 25-50% of the total value of your car. Don't delay! Call 855-422-7402 to find out if you qualify for emergency cash to handle your unexpected expenses.1
CAN I GET ONLINE TITLE LOANS IN INDIANA WITH NO CREDIT CHECK?
Having a poor credit score can be incredibly discouraging! When you have a bad credit score, you may have struggled to find a lender or credit card provider willing to work with you. If you've had a rocky financial history for a while, you may have been rejected for a loan or credit card several times in the past!
This constant rejection may leave you feeling demoralized and a little apprehensive at the thought of applying for a loan that requires a credit check. While you won't be able to find title loans in Indiana with no credit check, you should not let a credit check stop you from applying for fast cash to get back on your feet!
Getting a title loan with bad credit in Indiana is possible with ChoiceCash title loans serviced by LoanMart. Call 855-422-7402 to learn more about applying for bad credit loans in Indiana today!1
WHERE CAN I GET ONLINE TITLE LOANS WITH NO STORE VISIT AND NO PROOF OF INCOME IN INDIANA?
If you're searching for online title loans with no store visit and no proof of income in Indiana, know that you will be partially disappointed. Between work, childcare, and the various obligations that life throws our way, finding the time to drive to stores during business hours can be difficult! The good news is that you can apply for a title loan from the comfort of your home today. To get started with your Indiana title loan application, simply complete a short prequalification form online today or call a ChoiceCash title loan officer at 855-422-7402 to get started! There is no need to drive anywhere to see if you are eligible for fast money through a car title loan in Indiana.1
While getting a title loan without leaving your home is possible, a title lender will want to ensure that you, as a potential borrower, are capable of paying back the loan. Therefore, you must be able to provide proof of income during your loan application. If you do not have recent pay stubs or bank statements, you can submit proof of alternative income (such as disability or retirement income) instead.1 
Financial emergencies will not wait for your next paycheck. Applying for an Indiana ChoiceCash title loan today can be your first step in paving your way toward financial freedom! Apply for car title loans in Indiana today and access funds in as little as 24 hours if you qualify.1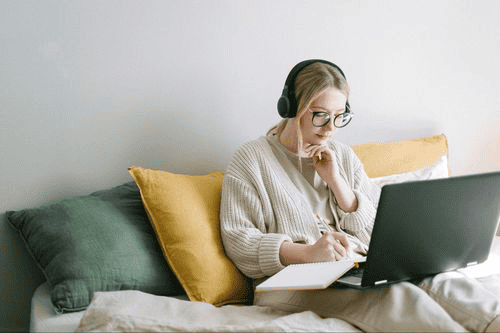 How Can I Pay for My Car Title Loan in Person?
Pay for your car title loan at any MoneyGram location in Indiana. MoneyGram is often located in convenient public stores such as Wal-Mart, Kroger, or CVS. Call 855-422-7402 to discuss your options with a loan expert, or see the map and location list below to see where your nearest MoneyGram is located:
For the sake of convenience for Indiana customers, below is a map and list of just a few locations in the area, with many more statewide locations found here.
Demographic and Financial Statistics for Indiana
The below table provides some of the key income, loan, and financial statistics for Indiana, which are intended to give you a better understanding of how your financial circumstances compare to other Indiana residents. With this information in hand, we hope you gain a better idea of your financial options so you can decide if completing a title loan application is the right decision for you:
| | |
| --- | --- |
| Average title loan amount with ChoiceCash | $3,093 |
| Household income (median) | $61,944 |
| Income per capita | $32,537 |
| Rent (average) | $844 |
| Gross rent (median) | $891 |
| Value of housing units (median, owner-occupied) | $158,500 |
| Monthly owner costs (median, with a mortgage) | $1,206 |
| Monthly owner costs (median) | $440 |
| Student loan indebtedness (average) | $32,874 |
| Credit card indebtedness (average) | $5,254 |
| Size of monthly car loan payment (average) | $484 (Lease) | $519 (Loan) |
| Percentage of households that rent | 30.7% |
| Bank branches | 1,562 |
| FICO® credit score average | 712 |
| VantageScore® credit score average | 693 |
What Locations in Indiana Can I Get a ChoiceCash Title Loan in?
ChoiceCash is proud to service residents all over Indiana including metro areas . Call 855-422-7402 to discuss your options with a loan expert. If you are looking to pay back your title loan in person, check out the city list below to see where your MoneyGram locations near Title Loans Indiana:
Loan Services across US
Learn now about title loans services and cash options in various states
Let's Get Started! Call or Click!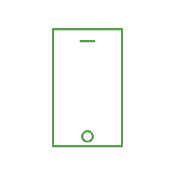 Call Our Team
Call our toll-free hotline to speak with a specialist.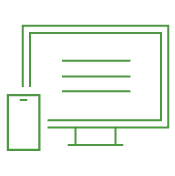 Apply Online
Apply online to see how much you qualify for.