If you're one of the many residents of Indiana with bad credit, you may be feeling frustrated with your lack of financial resources. According to Experian, there are several ways to build your credit back up, but it will take some time and effort on your part.
If you do have poor credit, it is challenging to qualify for a loan from a traditional lender. While you may not qualify for many traditional options, you may qualify for an alternative loan option like a car title loan.
If you are looking to apply for Indiana loans with bad credit, consider a title loan! ChoiceCash Title Loans may be the best resource for you to take advantage of.1
The Difference Between Bad Credit and Good Credit
Bad credit can happen to any individual. Financial situations come and go, but your credit report holds a record of it. The good news is that bad credit does not have to last forever. You can do many things to help build your credit back up again, including learning money management skills and the importance of good credit.
To have good credit, you must have no outstanding balances on your monthly statements; all accounts must be paid in full every month. There should be no collections against you by creditors for late payment or nonpayment of bills. Bankruptcy can also affect your credit history.
Those with good credit will typically have a high FICO score, often anywhere between 690 and 719. A very good credit rating is between 720 and 799. An excellent credit score is a score of 800 or above. Good credit scores can come with lower interest rates on loans and better job opportunities. Your credit history can affect many different aspects of your life, including the house you live in and the car you drive.
When you have bad credit, you may find that the rates to rent an apartment or buy a house are high due to your poor FICO scores and late payments. You might also be turned down for jobs, as employers can sometimes check applicants' credit reports.
It can even affect your ability to obtain insurance; those with good credit typically pay less for auto and home coverage than those with bad or no credit history. Even finding someone who will give you a cell phone contract is more difficult if you have bad credit.
Bad credit history can have a significant influence on your life, including your chances of obtaining a loan. Bad credit is simply how lenders will describe a credit score between 300 and 630. For reference, a credit score can fall anywhere between 300-850. The higher your credit score is, the better your credit report is seen by lenders.
Can I Still Qualify for Indiana Loans with Poor Credit?
While having a bad credit history may prevent you from receiving many unsecured loans in Indiana, there are still alternative options that may be available to you.1 The following are some of the most well-known alternative loan choices accessible to persons in Indiana with bad credit.
Title Pawn Loans
Payday Loans
Car Title Loans
There might be other alternatives accessible to you than you initially thought! With so many Indiana loan choices that cater to borrowers with terrible credit, how do you know which one is right for you? Before making a significant financial decision, take a closer look at each loan's features.
Title Pawn Loans:
Title pawn loans are precisely what the name implies – they're funding secured by your car. Title pawn loans can be available in many states to borrowers that do not have a strong credit history. While there are not a lot of requirements to pawn your car's title to secure cash, there are some drawbacks. You may not be able to access your vehicle while you are repaying the loan. If you do drive your vehicle daily, you may want to consider a different loan option that can allow you to have access to your vehicle during the repayment process.
Payday Loans:
Payday loans are a short-term loan option. Typically, a payday loan is expected to be repaid in as little as two weeks! Like the name would suggest, they are meant to last an individual in between paydays. The average loan amount for a payday loan is anywhere between $50-$500.
With a payday loan, the applicant will write a post-dated check for the amount borrowed plus interest and leave it with the lender. The lender holds the check until it matures and deposits it into their account. This is one option that may seem appealing if you need to obtain additional cash every week.
Payday loans are short-term lending designed to assist customers in obtaining a little bit of money when they don't have enough money during their paydays. There is a problem with these loans, however.
While your credit history isn't verified and the approval process is quick, the amount of money that you can borrow is restricted. Additionally, if you take out a payday loan and don't repay it when your paycheck comes in, you will need to pay a fee and finance charges. The interest rates charged on these loans are very high and difficult for the average borrower to keep up with.
Car Title Loan:
With a car title loan, you have the opportunity to secure the cash you need by using your automobile's title rather than your credit history. An auto title loan is a unique type of secured loan that can allow a borrower to secure cash through collateral and access their vehicle's equity. The more available equity your vehicle has, the more you may be able to borrow through a car title loan if your income supports it.1
Unlike title pawn loans, responsible borrowers can continue using their car while paying off the remainder of their loan.
Car title loans may be the best option if you are searching for the best Indiana loans with poor credit.1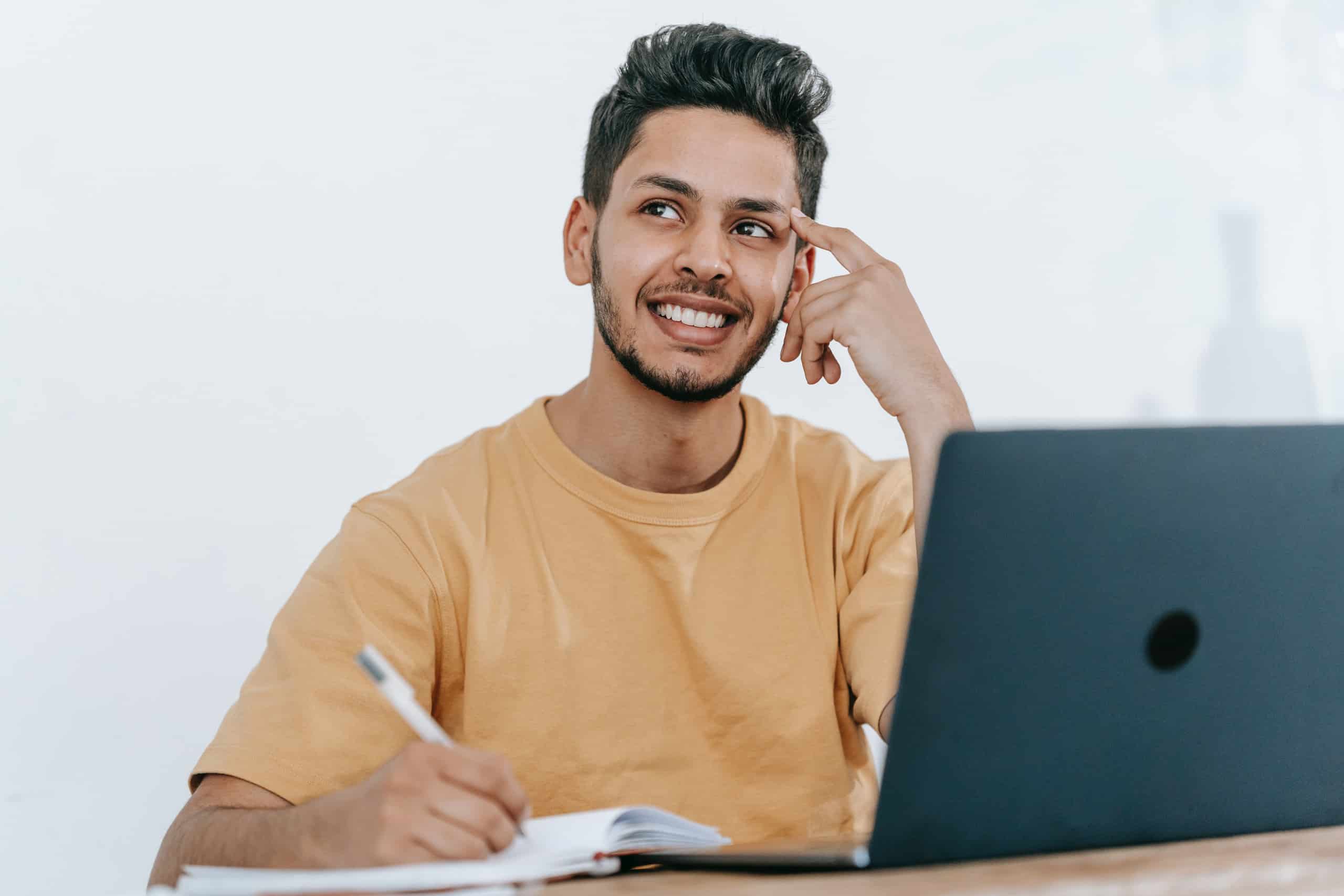 Are Title Loans the Best Loan Option for Indiana Loans with Bad Credit?
In times of financial hardship, many consumers turn to auto title loans to get the financial help they need. Car title loans are a secured loan option that requires collateral, which is the title to their vehicle. They can be the perfect solution for those who need immediate cash, but do not qualify for traditional bank financing due to poor credit history.
Aside from cash, ChoiceCash Title Loans may provide qualified borrowers with other perks to help them get back on their feet.1 If you qualify for a ChoiceCash Title Loan in Indiana, you can anticipate the following benefits
Affordable Payments that May Decrease2: Wouldn't it be nice to get the chance to be rewarded for doing something as simple as repaying your loan on time? 2 By continuously paying your title loan back on time each month, you could get rewarded with payments that may decrease!2
Excellent Customer Service: ChoiceCash Title Loans provides customer service agents who are accessible during the week for extended hours. If you have questions about your loan outside of working hours, our representatives are here to assist!
Competitive Interest Rates1: Interest is simply the cost of borrowing money. Some loan options like payday loans come with excessive interest rates that can be difficult to repay. With ChoiceCash Title Loans, interest rates are based on current market research so they stay competitive.1
What Documents Will I Need to Qualify for Indiana Loans with Bad Credit?
When you are looking to apply for the best Indiana loans with bad credit, you need a hassle-free option. With loan options like ChoiceCash Title Loans, you can expect a flexible approval process that was designed with consumer convenience in mind. However, like any loan option, you'll have to provide some documents during the approval process to verify your information. While the exact documents can vary from state to state, you can expect to need:
Car Title
The title of your car must be in your name to get an auto title loan. A car title is an essential document that establishes proof of ownership for the automobile you drive. If your car's title is not currently in your name, it can mean that you are not authorized to use it as collateral for the loan. If this is the case, you can simply apply for a vehicle title transfer at your local Department of Motor Vehicles.
Proof of Income
Your ability to repay a car title loan on time is the main requirement for a car title loan. Your income is used by a loan agent to determine both your eligibility and your loan amount. Some of the acceptable ways you can prove your income is through these documents: tax returns, bank statements, pay stubs, proof of social security benefits, and more. Alternative forms of income can also be accepted during the approval process for a car title loan with ChoiceCash Title Loans.
Identification
You may use a state identification card, driver's license, or a U.S. passport to verify your identity for a car title loan. A military ID is also acceptable.
Photos of The Car
With ChoiceCash Title Loans, there is no need to visit a location for the required vehicle inspection. The vehicle inspection can be completed online, while you're sitting on the sofa at home. All you have to do is snap some photos of your automobile and submit them to a loan agent via email or fax. A car title loan agent will evaluate them, and if your vehicle's condition is suitable, you may be approved for fast cash.1
Proof of Residence
You can prove your Indiana address through recent mail. This could be a recent credit card statement or even a utility bill addressed to your home.
If I Qualify for an Indiana Loan with Bad Credit, Can I Use it to Pay for a Bail Bond?
Legal expenses are not cheap, but a title loan might help you pay for a bail bond. If you use a bond agent, you will only have to pay 10% of the overall bond if you need to pay a bail bond. This can be incredibly expensive for the average individual, so you may not have the means to cover that expense. A ChoiceCash Title Loan might be a good financial resource to consider if you need immediate cash to cover a legal expense.1
How Do I Know if My Vehicle has Enough Equity to Qualify for a Title Loan with Bad Credit?
Your car must have a certain amount of equity to be eligible for a title loan. Equity is simply the difference between the market value of the vehicle and what you currently owe on it. Generally, you may be able to receive anywhere from 25%-75% of your vehicle's value through a car title loan.1
If you are not aware of your car's current equity, don't sweat it. There are a variety of online tools available to you if you do not know where to find out your car's current equity:
Kelley Blue Book Online
Dealership or Online Appraisal
What Can Most Indiana Loans for Bad Credit be Used for?
Your financial struggle may not be the same as someone else's, but you may be able to spend your title loan funds similarly. A title loan can be used for numerous reasons, including:
Cover the Expenses of a Wedding or Funeral
Home and Car Repair
Veterinarian Bills
Home and Vehicle Maintenance
Debt Management
Medical Bills or Surgery Payments
Covering the Rent or Mortgage Payments
A loan like ChoiceCash Title Loans serviced by LoanMart could help qualified borrowers out of a tough situation! 1
Can I Get a Title Loan in Indiana with Bad Credit?
When your credit score is poor, obtaining a loan may be difficult. If you have less than stellar credit, you may be wondering whether you can get a title loan, despite having a low credit rating.
Individuals with poor credit histories may still qualify for a title loan.1 Since title loans are secured through collateral, the approval process can be much more flexible.1 The collateral helps to minimize the risk of approving a borrower without a strong credit background.
Instead of depending just on your credit history for approval, the two more important factors for a ChoiceCash Title Loan are:
The Equity In Your Car
Your Income and Ability To Repay Your Loan
Where Can I Qualify for Indiana Loans with Bad Credit Online?
It might take only a few minutes to find out if your car qualifies for Indiana loans with poor credit. With loan options like ChoiceCash Title Loans, you could get your cash in as little as 24 hours!1
Get started on your title loan inquiry today by submitting an online inquiry form. Or, feel free to call a title loan agent directly at 855-422-7402 to get started!
Don't let your bad credit prevent you from finding out if you qualify for the help you need!1 It can take no time at all to see if your income and vehicle qualify for the help you need online.1