Your credit score can impact many different aspects of your life, including your chance to qualify for a loan. A low credit score can also impact:
The House You Can Buy
The Area that You Live in
Your Employment
Improving your credit history may be a long-term goal, but your short-term goal is to qualify for Michigan loans with bad credit. If you are tired of getting turned down for the cash you need because of your credit, consider all your alternative loan options!
The Difference Between Bad Credit and Good Credit
As a credit history gets built, it will be placed into a range between 300 and 850. A credit score above 700 is generally considered good, but a credit score of 800 and above is considered excellent. While the average credit score for Americans is between 600 and 750, there are those that fall into the 'bad" credit category, which is technically a score of 629 or below.
If your credit history is bad, it can prevent you from succeeding financially and in other aspects of your life. The better your credit history is, the more advantageous your financial options will be. You may still qualify for some Michigan loans with bad credit, however. Alterative loan options exist to cater to borrowers that may not be confident with where their credit history is at.
Can I Still Qualify for Some Michigan Loans with Poor Credit?
While a poor credit history may disqualify you from many unsecured loan options in Michigan, there are still loans that can cater to your financial situation. Some of the most prominent alternative loan options that can be available to you in Michigan are:
Payday Loans
Title Pawn Loans
Car Title Loans
There may be more options available to you then expected! With so many Michigan loan options that can cater to borrowers with bad credit, how do you choose which loan is right for you? Take a closer look at the aspects of each loan before you make a big financial decision.
Payday Loans
If you need to get extra cash in-between paydays, this may seem like your best option. Payday loans are a short-term loan that were created to help borrowers that need a small influx of cash to pay for an unexpected expense during their pay periods. Payday loans can be anywhere between $50-$500 depending on your income. While your credit history may not be checked and the cash is fast, there is a catch to these loans. Payday loans will often go hand in hand with high interest rates and hidden fees that are difficult to repay. Typically, most payday loan lenders will charge a fee of $10-15 for every $100 that is borrowed.
Title Pawn Loans
Pawn shops and title pawn lenders can offer this unique alternative funding option. If you can part with your car for a short period of time, you can use your vehicle to get the cash you need in a hurry. Title pawn loan providers will often still accept borrowers without a strong credit history, but your loan amount may not be high. If your vehicle is your main source of transportation, it can be difficult to part with it during the repayment process.
Car Title Loans
With a car title loan, you can use your vehicle's title instead of your credit history to apply for the cash you need. While a title pawn may inconvenience you and leave you
without a car, a title loan can be different.1 Responsible borrowers can often keep their vehicle and normal driving routines!1
Car title loans are secured through collateral, which helps minimize the risk to lend to someone that may not have the best credit history. If you need a loan that can offer fast cash with competitive interest rates, a car title loan can be your best bet, even with bad credit!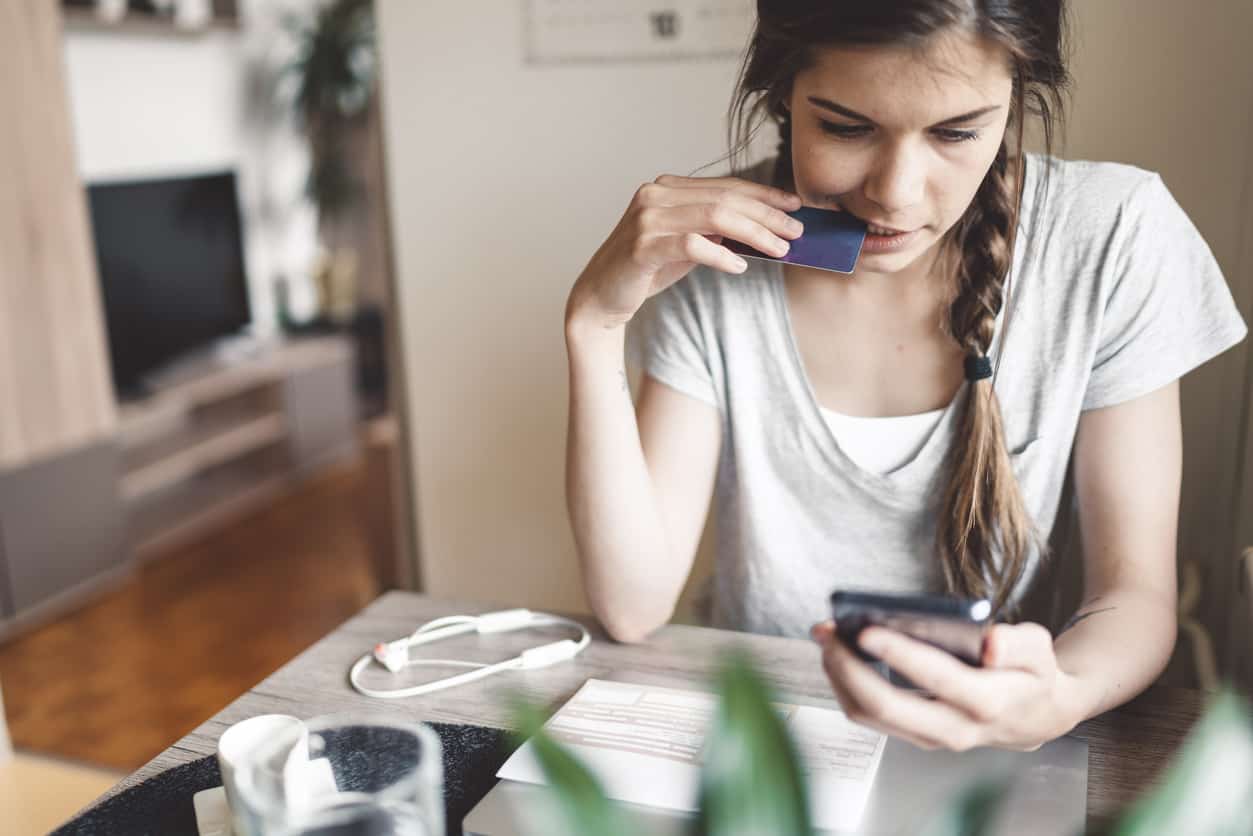 Are Title Loans the Best Loan Option in Michigan for Bad Credit?
While your credit may not be in the best shape, you still want to choose a loan option that can be good for your finances in the long run. You may qualify for many different Michigan loans with bad credit, but you should choose a loan that can offer you more than just fast cash! Payday loans and title pawns may be easy to get, but there are better options to consider.
ChoiceCash Title Loans can offer qualified borrowers benefits to take advantage of besides cash to get them back on their feet. If your vehicle qualifies for a ChoiceCash Title Loan in Michigan, you can expect:
Payments That Start Low, and Can Get Even Lower2: Wouldn't you like to be rewarded for doing something as simple as paying back your loan on time? ChoiceCash Title Loans can offer qualified borrowers the opportunity to earn a lower interest rate and monthly payment by doing so!2
Quality Customer Service: You may have questions about your loan outside of work hours, and ChoiceCash Title Loan agents are ready to help! Representatives are available seven days a week for extended hours.
Longer Loan Terms, if needed: While payday loans and title pawns may only offer you thirty days to repay your cash, a title loan with ChoiceCash Title Loans can be different. Qualified borrowers can be offered anywhere between 12-48 months to repay their loan and get back on their feet.1
What Documents Do I Need to Apply for Title Loans with Poor Credit in Michigan?
You may still qualify for Michigan loans with poor credit, but you will need to provide some documents during the approval process. With loan options like ChoiceCash Title Loans, the approval process can take no time at all and can be done online for your convenience!1 You can expect to need these documents handy during the online inquiry for a title loan:
Proof of Residence Through Mail or Other Means
Bank Statements, Pay Stubs, or An Alternative Way to Prove Your Income
Recent Photos of Your Vehicle
A Government or State-Issued ID
A Car Title in Your Name
Where Can I Qualify for Michigan Loans with Bad Credit Online?
If you're ready to see if your vehicle can qualify for Michigan loans with bad credit, it can take no time at all! Qualified borrowers through ChoiceCash Title Loans can get their funds in as little as 24 hours.1
Find out if you can qualify for the cash you need today by:
Heading Online to Fill Out an Inquiry Form, or
Give a ChoiceCash Title Loan Agent a Toll-Free Call at 855-422-7402.
If you can get your funds in as little as one business day, don't let your bad credit stop you from finding out if you qualify!1