What are the Title Loans Requirements?
Suppose you're currently undergoing a financial emergency. In that case, you might have already looked at different resources for cash. Out of all the options available, you decide to go with the easy choice of getting a title loan. Perhaps their basic qualifications, flexible approval process, or speed of delivery caught your interest.1 But no matter the reason you chose to obtain a title loan, you need it because you probably need money fast.
Typically, most loan types have demanding requirements to qualify people for funding. For example, unsecured loan lenders typically ask borrowers to have ideal credit scores or specific financial backgrounds for eligibility. Unfortunately, if you do not have those qualifications, a lender can immediately deny you. Yet, there are instances where borrowers with low credit could still get a loan. This could be through a payday loan or another type of unsecured loan option. The only problem is that you could end up in a cycle of debt from all the high-interest rates and fees that are associated with these loan types.
Instead of those options, you may want to consider a car title loan instead. Title loans requirements are not as complicated as you may think.1 It could be even easier when you inquire about funding through ChoiceCash Title Loans, serviced by LoanMart!1
If you don't happen to know the qualifications, that's okay. You can read below for more details about each requirement, or speak with a title loan representative by dialing the toll-free number 855-422-7402. Once you have met all the title loan requirements, you could get your money in no time!1
Is a Borrower's Age Part of the Title Loans Requirements?
To qualify for a title loan, you must be a legal adult in the United States. Although some states work differently with what they regard as adulthood, people that are 18 years old are typically deemed adults by the law. Sadly, unexpected expenses don't discriminate, and they can pop up often. Even if you're 18, you could still deal with tough financial situations. So it can be great to know that you could still get funding at such a young age.
If you are thinking of applying for a title loan, remember that you need to pay it back.1 If you miss payments and fail to pay off a title loan, a lender repossessing your car is the least of your worries. Defaulting on a loan could also harm your credit score, which is something you don't want to have this early in life. Be mindful of your financial decisions!
Don't let these things intimidate you, though. Be conscientious of the responsibility you have with making payments on time. If you feel confident enough to manage a loan in full, then you could inquire about one online today.
Title Loans Requirements: The Equity in Your Car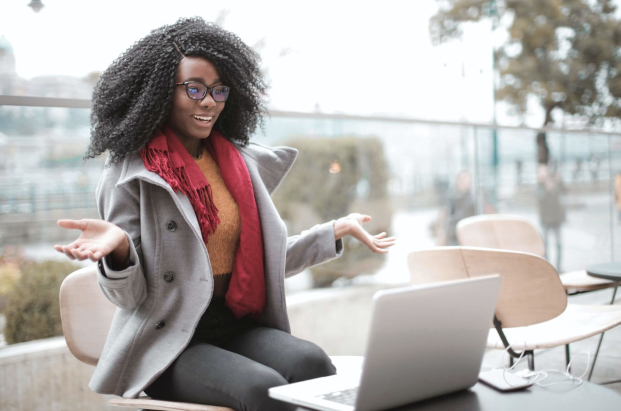 Looking to learn more about title loans requirements? The first thing you need to know is that your car's equity is the biggest factor that is considered by a lender. Even though many traditional lenders require, for example, a perfect credit score to borrow money, a title loan works differently. With loan options like a ChoiceCash Title Loan serviced by LoanMart, you could borrow off your car's current equity to turn it into cash!1 Forget having a unique financial background or a perfect credit history; you could just use your vehicle's title as collateral!1 Since you'd be using collateral, it could easily help you secure the loan you need.1 Keep in mind that lenders would also use the equity in your vehicle during the loan process. If a borrower failed to repay a title loan, they could replace that lost amount by selling the car for its worth.
Usually, with a title loan, borrowers can access between 5% to 50% of the equity in their vehicles, which translates to approximately $1,000-$10,000 depending on their state and income. But, the amount you'd borrow on a title loan heavily depends on your car's equity and income level. So if you're looking to obtain a considerable loan amount, your car would need to have a lot of equity with plenty of income to sustain it.1 However, what happens if you don't know the current equity in your car? Is there a way for borrowers to find it? Fortunately, there is a solution!
The equity in a vehicle is simply the difference between your car's value against what you owe on it(if at all). You could calculate a vehicle's equity manually, but there are easier ways to find an estimate. With ChoiceCash Title Loans, serviced by LoanMart, hopeful borrowers can use an online calculator tool to get an estimate of their car's equity and potentially obtain a quote, free of obligation!1 With this tool, you could see how much value your car has. To use it, you must input a few details:
The Car's Current Condition: Lenders examine the condition of a car to determine its eligibility for funding. The condition refers to any internal or external damage made to the vehicle. If you maintain your vehicle in good shape, it could get a high-value rate.1 So make sure your car is clear of any visible damage, or keep them to a minimum. You should also be up to date with regular tire rotations or oil changes as needed.
The Year of a Car: The year a manufacturer released your vehicle is something to look out for. Borrowers with recent models could benefit from having more value than an older car. A reason why is because they potentially have low mileage and will likely need less maintenance. But don't feel disheartened if you have an older vehicle! It could still qualify for a title loan if you have maintained it well enough!1 Classic cars could even have way more value than newer ones!1
The Mileage of a Car: How many times have you driven your vehicle? That is an essential factor to consider when obtaining the value of a car. Lenders use a vehicle's odometer reading to determine its life expectancy, contributing significantly to its worth. Although vehicles must have low mileage to obtain a high value, your car could still have enough equity to qualify for title loans.1 But if you want your vehicle to have a great value, you might have to limit its usage.
Modifications or Alterations Made to a Car: Most alterations like body kits, alloy wheels, spoilers, and custom stereos could negatively affect a vehicle's value. Thankfully, not every modification has the same results. Borrowers that upgraded their car's engine or exhaust system could find that their car is worth more than they expected!1
A Car's Model, Make, or Style: Some makes or models often hold more value than others. A popular make or model usually has plenty of value, no matter its age. For example, a few current top cars are the Toyota Camry, Nissan Altima, Honda Civic, and Ford F-Series. The vehicle's style is another element that adds to its worth. The style refers to specific model types, such as minivans, sports cars, station wagons, compact cars, and other variations.
Find out if your car has enough equity to qualify for the loan amount you need by contacting a title loan representative with ChoiceCash!1 If you have any questions, let a title loan agent clarify things. Call 855-422-7402 today!
Income Requirements for a Car Title Loan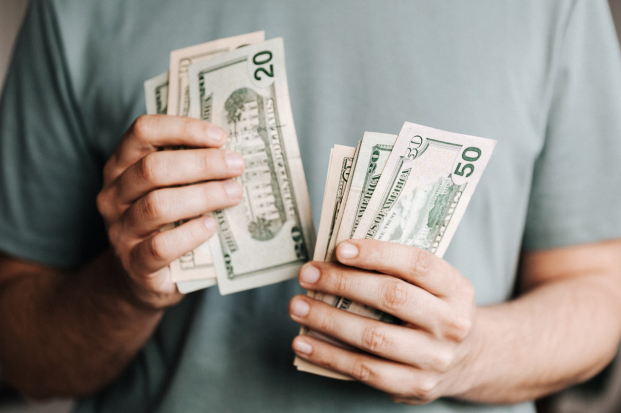 There are not a ton of title loan requirements. However, you will need to provide proof that you can afford a loan payment each month. It's not enough to use your vehicle's title as collateral, since title loan lenders expect you to repay what you owe. If a lender determines that you can afford to meet your monthly payments, you would qualify for a title loan if you meet the other requirements.1 Borrowers who want a significant loan amount must remember how essential their car's equity and income are. So before you start on your title loans, make sure you have the income to justify the cash total you want.
One thing that makes title loans different than other loans is that you could get money without a traditional 9-5 job.1 You could potentially use alternative forms of income to prove your ability to repay your installments.1 As long as you are responsible for your payments and meet the other requirements, you could obtain quick funding with title loans.1
Go online or call a title loan agent to begin your inquiry process today!1
Are Documents Part of the Title Loan Requirements?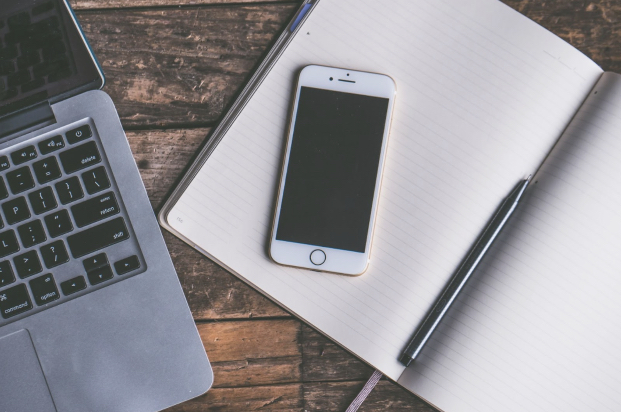 During the approval process for a title loan, you may have to submit documents as part of the auto title loan requirements. Title loan agents will use these documents to verify your information and vehicle ownership. Although finding the required information can sound like a hassle, it could actually be easy.1 You might not have to look further than your own home!
Speaking of which, you wouldn't have to go anywhere to provide your documents. With loan options like a ChoiceCash Title Loan, you could quickly send everything in online!1
Here are the standard documents you would need to send during the inquiry process:
Proof of Address: A representative will ask you to validate your current address, which you could do by using various documents. Examples include mortgage statements, lease agreements, recent mail or phone bills, utility bills, recent credit card statements, etc.
A Valid, Government-Issued Photo Identification Card: You must prove your identity to a title loan agent when you begin the loan process. To do that, you need a government-issued photo identification card, such as a passport, driver's license, or other certified state identification cards.
The Title to Your Vehicle: Be aware that the car's title must be in your name to qualify for a title loan. However, if you share a name on the title, you could still have the chance to obtain a loan.1 But it's important to pay attention to the details, as it can determine what you could do. If there is an "OR" in between names, you or the member on the title can choose to do the entire process unassisted, but if there is an "AND" in-between, all parties must submit their respective papers. Also, a title loan representative could help you find out how to replace or transfer a new copy if you lost or misplaced the original.
Proof of Income: You could use different forms of income to satisfy this requirement. A title loan agent could generally accept pay stubs, bank statements, pension income, Social Security/Supplemental Security Income, retirement income, a letter of employment from your employer, settlement income, etc.
References: You would need to provide some personal or professional references.
Dial 855-422-7402 to speak with a friendly title loan representative from ChoiceCash about any questions or concerns you may have about documentation.
Are Vehicle Inspections an Online Title Loan Requirement?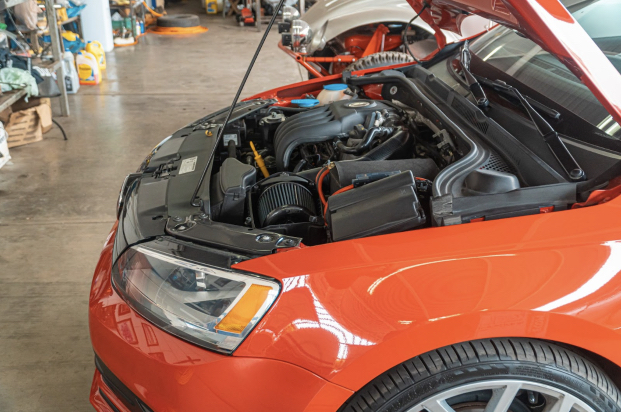 One of the final title loan requirements you need for approval is for a lender to inspect your car. Title loan lenders require this to help them verify the value of your vehicle. Once they have that information, they could determine your eligibility and the loan amount you'd receive. That can be inconvenient for many borrowers since most title loan options conduct these required inspections in person. You would have to schedule an appointment and travel to a physical location. Not only that, but some auto title loan agents could take a long time to inspect your car. It's unacceptable when you need quick funding to cover your emergency! But with a ChoiceCash Title Loan serviced by LoanMart, you could do a vehicle inspection online!1
There's no need to leave the comfort of your home to complete this requirement. You could do everything with the simple use of a smartphone or digital camera!1 Just take some visible pictures of your car so title loan agents can verify it without a problem. The photos must include the:
Front
Back
Four Sides
Current Odometer Reading
Vehicle Identification Number(VIN #, Usually Located on the Driver's Side Door)
A title loan agent could quickly respond with approval status if you send these pictures online!1 You could choose to email the photos, or submit them via fax to a title loan agent.1
How Much Money Can You Get After You Have Met the Title Loan Requirements?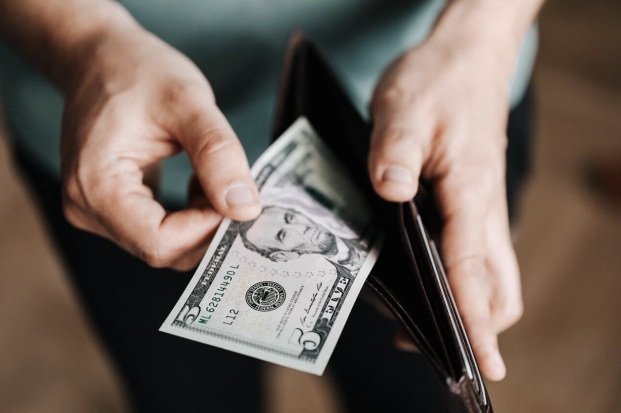 Once you have all the title loan requirements met, you could finally be able to get your money.1 But you may wonder, "How much cash can I get with a title loan?" It's understandable to have that question if you want enough to cover an expense. To get a desirable loan amount, you would have to remember the importance of the requirements. Your loan estimate is based on the available equity in your vehicle and current income level. So if your car has a ton of equity, you could qualify for a higher loan amount if you have the right income to support it.1
Remember, you would only get that quantity if your income could sustain it.1 If you want to estimate the equity in your vehicle, don't forget the online calculator tool available for you to use. It could help you determine if your car qualifies for the loan amount you require.1 Borrowers could also have the option to contact a title loan representative with ChoiceCash if they have any questions about getting their necessary funds.
Get started on your title loan by taking advantage of a convenient and flexible approval process with ChoiceCash Title Loans, serviced by LoanMart.1 The title loans requirements are not as stressful as you may think!1
Once You Have Met the Title Loans Requirements, What Should You Do Next?
What happens after you have met all of the online title loan requirements? You could start the loan process by seeing if your car's equity and your income qualify for funding! You might only take a few minutes to get through the online process and receive an approval status.1 Just follow these three simple steps to get your money1:
Click or Call: Start your inquiry by submitting a short form online or calling a title loan representative at 855-422-7402. Whichever option you choose, both could be quick and easy to do.1 If you are prequalified, a title loan agent will reach out to you and prompt you to start the next step in the process.
Send Your Documents: Borrowers could submit their papers in different ways. You could email/fax them to a loan agent or upload pictures of them online.1
Get Your Money!1 If a title loan agent approves you for funding, you could choose between a few ways to receive cash, such as a direct deposit into your account or a mailed check.
If you are approved for cash with a ChoiceCash Title Loan serviced by LoanMart, you could get your money in as little as 24 hours!1 Find out if you qualify for a title loan by going through a quick and easy approval process!1