What are Title Loans and Interest Rates?
Before you sign a loan contract, it is important to make an informed decision and learn more about the basic principles of title loans and interest rates.
f you are eligible for a car title loan, you can borrow against the available equity in your vehicle. Since car title loans are secured loans, you can use your car title as collateral to access emergency cash and use your loan proceeds to handle a financial emergency. However, obtaining loan approval will only be possible if you meet the initial requirements, which include the following:1
Be of Legal Age to Apply for a Title Loan in Your State
Possess a Title to a Qualifying Car, Truck, or SUV in Your Name
Provide Sufficient Evidence of Your Ability to Repay the Title Loan
If you are able to meet the initial criteria and provide the proper documentation to verify your information, you could potentially access quick funding in as little as 24 hours through a car title loan.1
Interest rates play a crucial role in the financial industry, affecting various aspects of borrowing and lending. An interest rate is the amount you are charged for borrowing money from a lender or financial institution, and it is a percentage of the principal loan amount.
Individuals with higher credit scores are often offered lower interest rates due to their high creditworthiness. Generally, if a borrower has a bad credit score, it will be difficult for them to obtain approval for an unsecured loan like a personal loan. Individuals with bad credit scores are more likely to receive higher interest rates because they pose a greater credit risk to their lenders. Fortunately, secured loans are usually more flexible than unsecured loans because collateral is used to guarantee the loan, and the credit risk is minimized because the lender can seize the collateral if the borrower defaults on the loan. Keep in mind that title loan interest rates can vary depending on your credit history, state of residence, and the lender you choose to work with.
Even if a borrower's credit history isn't perfect, they could still qualify for a secured loan option like a ChoiceCash title loan and potentially access competitive interest rates!1
Visit the FAQ page or dial 855-422-7402 to speak to a ChoiceCash title loan agent and learn more about title loans and interest rates.
What is the Average Title Loan Interest Rate?
Are you looking to learn more about title loan rates? Before you submit a loan application, you might be wondering, "How much do title loans cost?" Financial literacy is an integral part of financial stability, so it is important to ask the right questions and make informed decisions in the financial world. The total cost of your car title loan will depend on your monthly payments, interest rate, and any applicable fees associated with your loan, such as processing or loan origination fees. But what is the average title loan interest rate in America?
Typically, title loan interest rates will vary, but are often affected by the following factors:
Applicable State Lending Laws
Credit Risk
Total Loan Amount
The Length of a Loan Term
In a consumer advice article created by the Federal Trade Commission, it was reported that title loans typically have an average monthly finance fee of 25%. This roughly translates to an Annual Percentage Rate (APR) of 300%. APR is the price you pay for a loan, and it is expressed as an annual rate that is charged on a loan balance.
Generally, APR includes interest and any applicable fees that you must pay when obtaining the loan. With a ChoiceCash loan, you can expect a competitive APR that is significantly better than the typical APR reported by the Federal Trade Commission.1
As previously mentioned, if an applicant has a low credit history, a lender will view them as a high credit risk, meaning the applicant is more likely to default on their debt obligations. An applicant's creditworthiness will impact the interest rate they can receive through a loan. Some of the factors that affect your creditworthiness are your credit history, income, and current debt obligations, as well as your payment history.1 The lower your credit score is, the more likely you are to receive higher interest rates.
However, qualified borrowers can access competitive interest rates if they qualify for a ChoiceCash title loan serviced by LoanMart! Do you have any questions about title loan interest rates? Call a ChoiceCash title loan representative today at 855-422-7402. Title loan agents are available six days a week for extended hours to answer your questions and help you learn more about title loans and interest rates!1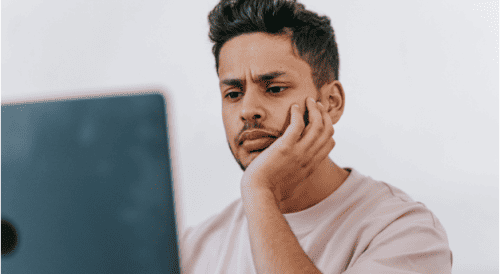 Can I Apply for Low Interest Title Loans?
Looking to learn more about title loans and low interest rates? You can receive a low interest rate through a title loan if you have a strong financial history that proves you are a responsible borrower and have high creditworthiness! Applicants without a high credit score may not be able to qualify for low interest title loans.
If you have a bad credit score, it is important to take the appropriate steps to boost your score, as well as manage your debt and spending habits. Although the exact steps you will need to take may vary based on your current financial situation, consider the following strategies if you are trying to improve your credit score:
Review Your Credit Report and Dispute Any Errors
Pay Your Bills on Time Each Month
Create a Budget and Cut Back on Unnecessary Spending
Lower Your Credit Utilization
If you're able to significantly boost your credit score, you may be able to apply for a loan and receive a reasonable interest rate. However, it's worth noting that your income and debt-to-income (DTI) ratio will also affect your eligibility for a loan. Many lenders will use your debt-to-income ratio to determine your ability to repay the loan and manage new debt obligations. Generally, if you are able to keep your DTI ratio low, it will be easier for you to apply for a loan.
Where Can I Get Low Interest Title Loans Near Me?
If you're searching for a title loan, you're probably asking yourself, "Where can I find low interest title loans near me?" Car title loans can have comparatively low interest rates when compared to certain subprime loan options like payday loans.1 With ChoiceCash title loans, you can apply for quick funding online and access competitive rates, no prepayment penalties, and no hidden fees! Just use your smartphone, tablet, or computer to begin the online application process today.1
Fill out a short inquiry form or dial 855-422-7402 to see how much money you could potentially qualify for through a ChoiceCash title loan serviced by LoanMart!1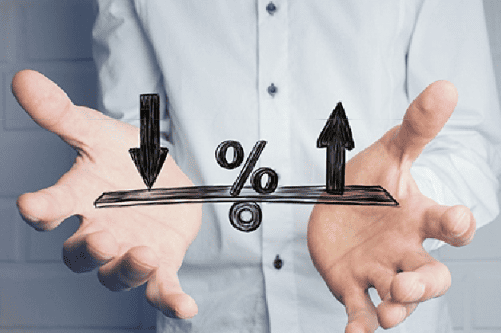 How Can I Apply for a Car Title Loan Online?
Now that you know more about title loans and interest rates, you may want to submit an online application and find out if you are eligible for instant pre-approval.1
ChoiceCash title loans serviced by LoanMart can offer applicants a convenient and flexible online application process that may only take a few minutes to complete. Simply take advantage of this quick, three-step process to apply for the money you need for a financial emergency:1
Click or Call: You can begin your loan inquiry by completing a short pre-approval form online or by calling us at

855-422-7402

.1
Submit a Few Documents: The required documents for a title loan can help ChoiceCash title loan agents verify your information and move the application process along. To qualify for an auto title loan, you can expect to provide the following documents during your loan application:1

A Qualifying Truck or Car Title in Your Name
Proof of Steady Income
Proof of Address
Valid, Government-Issued Photo ID
Recent Images of Your Vehicle
With ChoiceCash title loans, you can expect to upload your paperwork online or simply submit the required documents through email or text message to a title loan representative!
Collect Your Money: Qualified applicants who meet the initial requirements and submit the correct documents may receive their title loan funding within one business day!1 Take a closer look at some of the methods you can choose from to collect your money:

Direct Deposit to a Bank Account
Have the Funds Added to a Debit Card
Receive a Check in the Mail
Visit a Participating Money Transfer Location Near You to Pick Up Your Cash
Click here to find out if you can get the funds you need for an unexpected expense by applying for a ChoiceCash title loan!1
Where Can I Learn More About Title Loans and Interest Rates?
Looking to learn more about title loans and interest rates? With ChoiceCash title loans, asking questions and getting fast answers can be simple! Just visit the FAQ page for additional information or contact a ChoiceCash title loan agent at 855-422-7402 to discuss the application process with you today. Our trained title loan representatives are here to help if you have any questions about applying for a title loan online!