Where is the Best Place to Get a Title Loan?
Looking to apply for an online title loan? The title loan company you choose to work with should be reputable and experienced. But how can you tell which title loan company is the right fit for you? It can be simple! Here are a few key traits often associated with the best place to get a title loan:
The Company is Reputable and Transparent with Their Customers
The Title Loan Agents Are Able to Walk You Through the Application Process and Help You Understand Your Loan Terms
The Company Has More Positive Reviews Than Negative
Additionally, before you submit an application, you may want to find out if the title loan lender offers quick funding, competitive interest rates, and a convenient application process. Fortunately, with loan options like ChoiceCash title loans, the application process is designed to be streamlined and convenient. ChoiceCash has experienced title loan representatives who are committed to leading you through your loan application with great care and attention to detail. Additionally, qualified borrowers can expect competitive interest rates and receive their funds in as little as 24 hours!¹
With a ChoiceCash title loan serviced by LoanMart, you can start your loan application from the comfort of your home and skip the hassle of driving to a storefront location.
Want to learn more about ChoiceCash title loans? Speak with a title loan representative today at 855-422-7402!¹ ChoiceCash title loan agents are available six days a week to answer your questions and help you learn more about the ins and outs of title loans.
How Do I Find the Best Title Loan Company Online?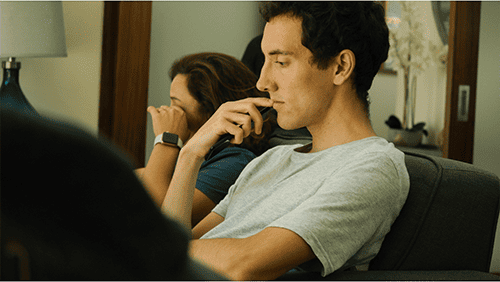 One of the easiest ways to find the best title loan company online is to look them up on the Better Business Bureau (BBB) website and other relevant customer review sites. It's important to read the reviews and testimonials about the company to determine if they are reputable. Depending on what you find, you can decide whether or not to submit an application.
When you are searching for the best place to get a title loan, ask yourself the following questions:
Do they have a flexible application process that caters to me?
What unique benefits do they offer?
Are customers satisfied with the level of customer service provided?
If the answers to these questions don't align with your expectations, you should keep looking for the right company. Additionally, before you apply for a title loan online or over the phone, you must consider other factors, such as:
If you want to find the best title loan company online, it's important to do your due diligence and thoroughly research the lender you plan on working with before you sign on the dotted line! You should contact the lender directly and ask about their specific policies and interest rates.
Working with a reputable and transparent lender can improve your loan experience because you can potentially avoid hidden fees, exorbitantly high interest rates, and prepayment penalties. Fortunately, with ChoiceCash title loans, a borrower can conveniently pay off their loan before their term ends without incurring a prepayment penalty! There are no hidden fees to stress over, and eligible borrowers will be able to access competitive interest rates.¹
Call 855-422-7402 or visit the FAQ pageto learn more about the benefits that come with qualifying for a ChoiceCash title loan serviced by LoanMart.¹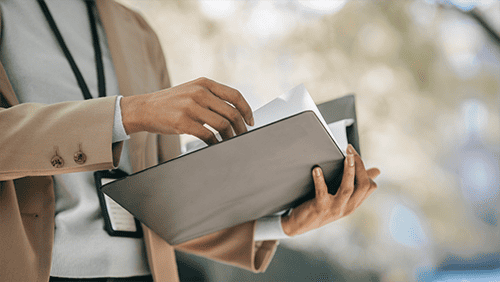 No matter which title loan option you choose to apply for, you must meet a few initial requirements in order to obtain loan approval. In most cases, you will need to meet the following criteria when you apply for a title loan in your area:¹
Possess a Title to a Qualifying Car, Truck, or SUV in Your Name to Use as Collateral
Provide Proof of Your Ability to Pay Off an Auto Title Loan
Be 18 Years of Age or Older to Apply
In addition to meeting the initial requirements, when applying for a title loan, you must provide your title loan agent with a few important documents to verify your information.
The best title loan company should provide you with convenient ways to submit your documents! With ChoiceCash title loans serviced by LoanMart, qualified borrowers can easily and securely upload their documents online or send them to a title loan agent via email / text message. You can expect to need the following paperwork on hand during your ChoiceCash title loan application:¹
Valid Government/State-Issued Identification
Proof of Address
Evidence of a Qualifying Vehicle Title in Your Name
Proof of Income or Alternative Income
Recent, Clear Photos of the Vehicle
If you send in the required documents and qualify for an auto title loan, you could receive your loan proceeds in as little as one business day!¹
Looking for the easiest place to get a title loan? With ChoiceCash title loans, you don't have to leave your home to apply for the emergency cash you need! Simply take a few minutes to fill out the short inquiry form and find out if you are pre-approved for a title loan.¹
What are the Pros and Cons of a Title Loan?
There are several advantages that can come with applying for a car title loan. However, like with any loan option, there are some potential drawbacks to consider before you submit your application. Take a look at the pros and cons of obtaining an auto title loan for financial assistance:
Pros:
Bad Credit is Okay: Subprime borrowers may have trouble finding lenders willing to work with them. However, people from different kinds of financial backgrounds and credit histories can apply for a title loan! Since collateral is used to secure the loan, an applicant's credit history isn't the main focus of the application process.1
Keep Driving Your Vehicle: Even though you're using your vehicle's title as collateral for the car title loan, you can regularly drive your car or truck during the repayment process. However, you must keep up with your loan payments in order to maintain access to your vehicle.
Many Different Vehicles May Qualify as Collateral: Many different vehicles can qualify as collateral for car title loans, including classic cars, old cars, and trucks! Call 855-422-7402 to find out if you can borrow against the value of your vehicle.1
Cons:
Car Repossession: Title lenders can repossess your vehicle if you fail to keep up with your monthly payments and default on the loan. Most lenders prefer to avoid repossessions, but if you anticipate missing a payment due to job loss or financial hardship, you should contact your lender as soon as possible.
Lowered Credit Score: If you default on your title loan, you are not complying with the terms of the contract that you signed. Defaulting on a title loan can negatively impact your credit score.
With a title loan, you can apply online, bad credit is not always an issue, and you do not have to give up your car. But, if you don't pay your loan on time, you could lose your vehicle and damage your credit score. It's important to consider all aspects of the loan!
Apply Online and Find the Best Place to Get a Title Loan Near You
Get the money you need for an unexpected emergency by applying for a ChoiceCash title loan today! You can start the application process by filling out a short pre-approval form online or over the phone with a ChoiceCash title loan agent. Applicants could receive their money in as little as 24 hours if they qualify for a ChoiceCash title loan!¹ Call 855-422-7402 to speak with a title loan agent.
Visit the customer testimonial page to discover why so many borrowers choose to apply for ChoiceCash title loans serviced by LoanMart!¹