If you are looking to purchase a vehicle, you might have been thinking of ways to help cover the cost. There are several ways to collect money, but most people consider a loan the best financial alternative.
One of the lending options you could choose to supply yourself with money can come in the form of an auto loan. An auto loan, also known as a car loan, is done when a borrower takes money from a lender to purchase a vehicle. You might be wondering- "how can I get my title on a vehicle we just paid off with an auto loan?"
If you decided to get your vehicle paid off with an auto loan, you can easily obtain its title.
A title is essential when owning a car because it legally proves you are the vehicle owner. The title has details from your vehicle that you should keep. If you choose to sell your car in the future, you need the vehicle title to do so. When selling a car, it's critical to remember that the title also serves as a record for future owners to know about the car's history. An auto title can also be crucial for driving a vehicle. When you register a vehicle you own for the first time, you might be asked to provide its title. Thankfully, there are ways to get a title for a vehicle paid off with an auto loan.
Once you have access to your vehicle's title, you could also use it to get fast cash!¹ With loan options like ChoiceCash Title Loans, you could get funded in as little as 24 hours!¹ To get started, go online or call 855-422-7402 for more information to see how you could qualify!¹
The Title from the Vehicle We Just Paid Off with an Auto Loan Should Look Like This
When trying to get your vehicle's title after paying it off with an auto loan, it's essential to know what it looks like. Car titles are processed by the Department of Motor Vehicles in your state (DMV). They are given to the owner once the vehicle is paid off completely. Although car titles are commonly known as "pink slips," they usually look like almost any other government certificate. The nickname comes from the era of the 1950s when they were typically known for that color. The title's look can differ depending on the state you reside in, but they share many similarities.
The information displayed on the title varies within each state, but you can generally expect to find this information:
Identifying Information
This refers to all the details related to the vehicle itself. You will find information such as the make, model, the year of manufacture, color, odometer reading, vehicle identification number, and VIN #.
Every car has a 17-digit combination of letters and numbers that works as a unique identifier for the vehicle. It displays a car's unique features, specifications, and the original manufacturer. You can also use the NHTSA's VIN tool for safety reasons, like tracking recalls, theft, warranty claims, etc. You can locate the VIN # by looking at the dashboard on the driver's side of the car.
When you purchase a vehicle, its odometer reading will be carried on the title from the day you bought it. It can help people verify when you made the purchase. Make sure you accurately record the number from the odometer whenever you can. If there is an error in the odometer reading, you could be accused of tampering with it, which is a felony in some states if you want to sell the car.
The odometer can also contribute to how much value a vehicle can have. The odometer reading can determine how much the engine has been used; the less mileage a car has, the more value can be added to it. If your car has enough value, you could easily qualify for a title loan!¹
Information About the Owner
Once you are the vehicle's owner, your name and address will appear on the title.
Additional information
There may be other information about the vehicle included in the title. You might see information like the car's classification (truck, compact car, sports utility vehicle, etc.), the type of engine or power (Internal Combustion, petrol, diesel, etc.), and the original purchase price of the vehicle.
Lienholder Information
If your car is being financed or it is used as collateral for a title loan, it will have a lien on it. The owner of the lien is called the lienholder. This refers to any information regarding the lender who has a legal claim to your car. A lienholder can be a private individual, a bank, or a financial institution. You will find their name on the title or any information about money owed on the vehicle.
If you are looking for how to get your title on a vehicle you just paid off with an auto loan, there will be no lien on the title.
In addition to these details, you may also find signatures from the buyer, the seller, and a state representative. The date the title was issued would also appear on the title and the license plate. Keep these details in mind when you examine the title from the car you paid off with an auto loan.
Make sure there is no missing or incorrect information. If there are any mistakes in the car title, perhaps the seller can correct these issues before finalizing the transaction. You can also correct any signed errors you've made by taking the title to a DMV. You may be asked to fill out a form, pay a nominal fee, and then request a new title.
Are There Any Different Types of Titles to Look Out For After I Paid Off a Car with an Auto Loan?
There are many different types of titles that you should know about before getting yours. These can help you understand your vehicle's history and its status. Some other kinds of car titles can also be known as "branded titles," which label a title depending on the vehicle's history. It typically means the car has sustained some severe damage.
Of all the types of branded titles, there are two of them you should be aware of the most. Take a look at these four significant classifications of car titles to keep in mind before paying off on a vehicle with an auto loan:
Clean: This identifies the title as having no brand. All cars start with a clean title. This could mean that it has not received any circumstance that branded car titles get. But it's important to note that a clean title does not imply a car has not received any previous damage. A title will be branded as a salvage title when a vehicle is completely wrecked or has gone through serious damage. While a vehicle may not have severe damage, the car could still suffer from mechanical problems or other issues. Make sure you can obtain the vehicle's entire history before making any purchase.
Clear: It identifies the title as having no liens on it. Without a lien, there is no great financial burden that can prevent you from selling your car. When a title is clear, it means it's free from any creditors or other parties that could claim ownership. It poses no question as to who is the owner of the vehicle.
Salvage: The car is branded with this title when it has obtained severe damaged and the cost of repairs exceeds the vehicle's current value. It typically means that the car has been "totaled" and cannot be driven if it has not been rebuilt. A vehicle that has been totaled doesn't necessarily mean it went through an accident. It could mean it suffered from flooding or hail, or windstorm damage. People should be cautious when buying a car with this title, as it could be difficult to insure it. Often, it can have a lot of performance issues, or it could even be dangerous to drive.
Rebuilt/Constructed: Also known as a reconstructed or a reconditioned title, this branded title usually refers to a salvaged vehicle that has been repaired. In some states, this title is given out after successfully passing a series of tests. However, even if it passed an inspection, the car could still have some issues in the long run that make it a risk to drive on public roads. Constructed car titles could also mean a low resale value, which can be pretty economical to purchase. But on the other hand, it could be challenging to sell the vehicle, and if you are successful, you might not get as much for it as you would with a clean title.
There is a lot to consider when buying a car with a branded title. It can be at a reasonable price to buy, but it could come with potential risks.
If you decide to inquire about a title loan in the future, you may be able to throughChoiceCash Title Loans, even with a branded title.¹ Take advantage of a quick and flexible approval process with ChoiceCash Title Loans today!¹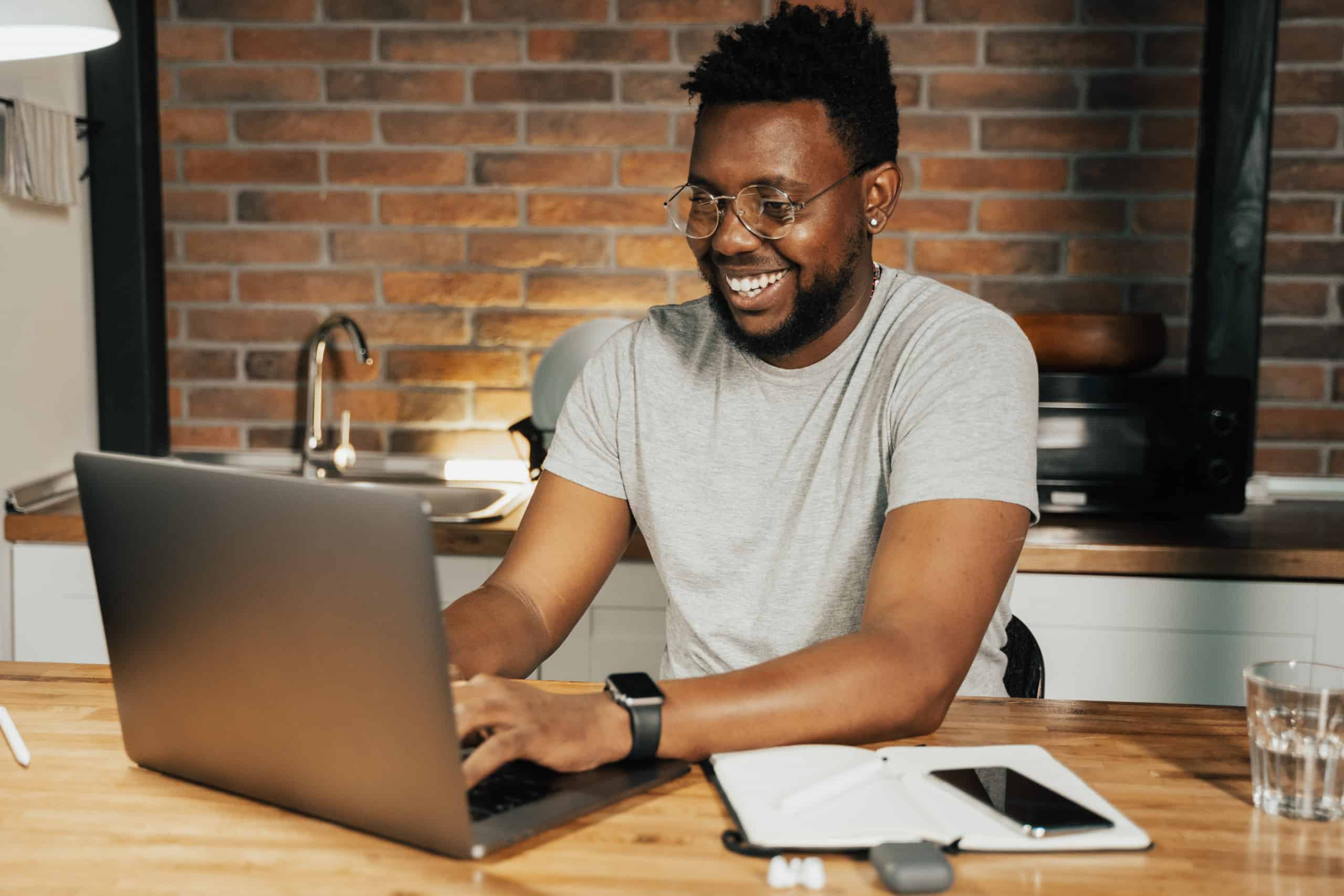 How Can the Lender Help Me Get My Vehicle's Title We Just Paid Off with an Auto Loan?
Your vehicle's title can be handled in two different ways depending on the state you live in: there are title-holding states and non-title-holding states. If you live in a title-holding state, the lender will hold onto your title until the auto loan has been paid off in full. Once you have completed your monthly installments, the lienholder will remove the lien from your title.
The lender would have to notify the DMV of this release and either send the title to you or release the document in a reasonable amount of time. Depending on your local DMV's procedures, you could receive your title via mail or electronically.
The lender must sign the release document to have a free and clear title. Still, if there is no signature for whatever reason, you can always go to court to remove their names. Most states work as a non-title-holding state, and the process of retrieving your car title is different once you have your vehicle paid off with an auto loan.
How Can the Department of Motor Vehicles Help Me Get My Title on a Car We Just Paid Off with an Auto Loan?
The Department of Motor Vehicles is the one that issues the car title in non-title-holding states. You have possession of the title in this format, not the lender. But it's essential to note that the lender's information is placed on the title. To remove the lienholder from your title, you would have to contact your local DMV to know how it works in your state.
There are only nine states that follow this procedure, which are:
Minnesota
Arizona
Oklahoma
New York
Kentucky
Wisconsin
South Dakota
No matter what your state's process is when it comes to getting your title, you may still be able to get a car title after having your vehicle paid off with an auto loan.1 With loan options like ChoiceCash Title Loans, you may be able to use your title to inquire about a title loan!¹
Now That I Got My Title on a Vehicle We Just Paid Off with an Auto Loan, Can I Use it to Apply for a Title Loan?
First and foremost, paying off a loan is something to celebrate. If you need cash to get yourself through a tough financial situation, you may have the chance to apply for another loan!
You can use the title you just got from your vehicle to get the fast cash you need.¹ With loan options like ChoiceCash Title Loans, you could inquire about a title loan in just three simple steps¹:
Submit a Short Inquiry Form Online, Or Call a Loan Agent at 855-422-7402.
Submit Your Documents Online to Verify Your Information.
Find Out if You Qualify for Cash!¹
It can take no time at all to see if your vehicle and income qualify for the fast cash you need through ChoiceCash Title Loans!1