One financial emergency can set your budget back a few months. If you are like most Americans, you may not have an emergency fund to cover an unexpected bill or expense. A loan can be the perfect solution to solve your financial woes, but with so many loan options available, which one is right for you?
A title loan can be a fast and flexible solution for your financial issues.1 The most advantageous part of the loan is the approval requirements! You don't need a 9-5 job to apply, and your credit does not have to be perfect to receive approval.1
Car title loan value is determined by your vehicle's equity. If you have a qualifying car title in your name and a steady income, it can be easier than you think to qualify for a ChoiceCash Title Loan!1
How Does Car Title Loan Value Work?
A title loan is a unique type of funding option. When applying for a car title loan, a person is accessing their car's value and turning it into cash they can use. Like most equity-based loans, the car title loan value is entirely dependent on the collateral's value. For a car title loan, the collateral will be the car's title.
The more equity your vehicle has, the more possibility there is to receive a larger funding amount if your income supports it!1 To qualify for a car title loan, your car must have a certain amount of value. There are other requirements for loan approval, including:
Income Requirement: You must have the ability to afford a loan payment each month, and your income must be steady. Luckily, you don't need a traditional 9-5 job to qualify for a car title loan!1 Alternative forms of income can be accepted, including SSI and other forms of government-issued income.1
Age Requirement: To qualify for a car title loan, you must be 18 years of age or older.
The approval process for a car title loan can be more flexible than you think!1 You don't need a perfect credit history or be in the best financial shape to get the financial help you need.1 With these simple requirements met, you are well on your way to qualify for fast cash.1
What Factors into Car Title Loan Value?
Traditional loan options will base an applicant's loan amount on their credit and income. While both can factor in the approval process for a title loan, there are more important factors that contribute to a title loan amount. For a car title loan, value is everything!
The loan amount for a ChoiceCash Title Loan is based on the equity in the vehicle. This is a percentage of the car's value. There are a few factors that contribute to your vehicle's value:
The Current Condition of the Vehicle: If your car has been kept in good condition, it will affect your car's value positively. All those regular tune-ups and oil changes are now paying off! Taking care of your vehicle is the smart thing to do. But if your vehicle has been damaged on the surface or interior, it can knock down its value. These types of damages include peeling or scratched paint, as well as dents to the vehicle.
Any Modifications to the Vehicle: Modifications can affect your vehicle's value, and this includes any alterations done to the car. A modified exhaust or updated engine can positively contribute to your car's value and give you an edge.
The Mileage on the Odometer: As you may know, the mileage on your vehicle will increase or decrease the value of your car. While cars that have high mileage may still have enough equity to qualify for a car title loan, value is everything.1 Low mileage on your vehicle is ideal for a high loan amount.1
The Make, Model, and Style of the Car: A popular make and model of a vehicle that is in current demand will increase the value of your car! Despite the vehicle's age, a popular make and model of a car can often mean the car has more value.1 Some of the most popular car models are the Honda Civic or the Ford F-Series.
The Year of Your Vehicle: The year a car was manufactured is another factor that will contribute to its value. Older cars such as classic cars or popular makes of vehicles may still have value, however. This has a lot to do with the available technology of the vehicle, but some classic cars are worth more than newer ones! If your older car has been taken care of and meets the right criteria, it could still be a qualifying car for a title loan.1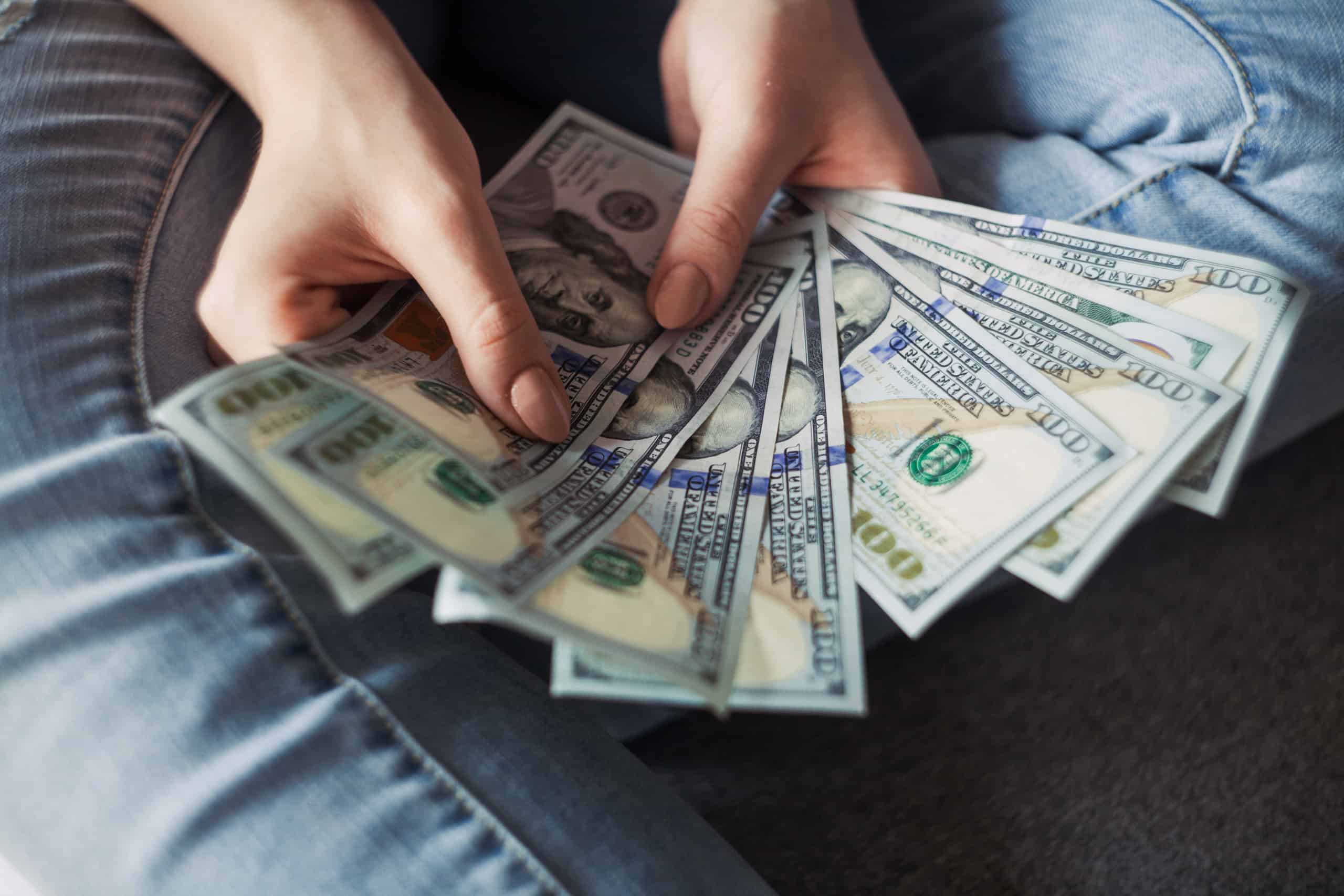 Does My Vehicle Have Enough Equity to Meet Car Title Loan Value?
When applying for a car title loan, value is often calculated by many factors. The equity of your vehicle will matter the most during the approval process. If you are like most people, however, you may not know what your car's current equity is.
If that is the case- don't sweat it. ChoiceCash Title Loans has your back and will do the hard work for you. With an online title loan calculator, all you will need to do is input a few bits of information about your car and let ChoiceCash Title Loan agents do the math.
If My Car is Valued for a Title Loan, What Documents Do I Need to Qualify?
Applying for a car title loan doesn't need to be a hassle. In fact, ChoiceCash Title Loans has streamlined the process to make your life easier during a financial emergency! This process requires a few documents from you to speed it along. During the inquiry process, a loan agent will ask for these documents to verify your information:
Bank Statements, Pay Stubs, or Another Way to Prove Your Income
Utility Bills, Mortgage/Rental Agreements, or Another Piece of Mail to Prove Your Residence
A Driver's License, Passport, or Government-Issued ID
Recent Photos of the Car to Bypass an In-Person Vehicle Inspection
A Car Title in Your Name
Another way that the ChoiceCash Title Loan process has been streamlined is the submission of these documents! You can take care of it online via email or fax from the comfort of your home.
What Benefits Come with an Auto Title Loan?
During a financial emergency, the first thing on your mind is solving it through a loan. With a ChoiceCash Title Loan, you can take advantage of more benefits than just cash!
If your income and vehicle qualify for a ChoiceCash Title Loan, you can take advantage of these benefits:
Fast Cash: When you're facing an unexpected bill or an emergency financial situation, you don't have time to waste. Qualified borrowers through ChoiceCash Title Loans can get their cash in as little as 24 hours!1
Payments Start Low, and Can Get Even Lower2: Would you like to be given the opportunity to be rewarded for something as simple as paying your loan?2 ChoiceCash Title Loans can offer this opportunity to borrowers that pay back their loan on time! 2 This could mean a lower interest rate and monthly payment for you to take advantage of.2
Keep Your Keys: If your vehicle is your main source of transportation, you may be concerned about the status of it during the repayment process. If you make your payments on time, you can keep your normal driving routine with ChoiceCash Title Loans!
If My Car Has Enough Value for an Auto Title Loan, Where Can I Inquire for One Online?
If you're thinking of applying for a car title loan, value is important. The agents with ChoiceCash Title Loans can help you find out if your vehicle is qualified for cash today!
Get started by:
Going Online and Filling out a Short Inquiry Form, Or
Give a Loan Agent a Call at 855-914-2945.
Agents are available for extended hours, seven days a week to take your call. Find out if your vehicle is the solution to your financial woes today!