Can I Get Instant Online Title Loans?
While you cannot obtain instant online title loans, you can conveniently fill out a short online questionnaire and find out if you can qualify for instant pre-approval for a ChoiceCash title loan serviced by LoanMart! The application process was designed to be efficient and speedy, so individuals who are experiencing unexpected financial emergencies can apply for fast title loans online.1
Keep reading to learn more about applying for instant title loans!1
How Do Quick Title Loans Work?
Are you searching for title loans online with instant approval? It is important to understand the basic principles of instant online title loans before you submit an application.
Getting instant approval for a loan is improbable because many reputable lenders will need more time (and a few key documents) to verify an applicant's information and review their financial history. Since a title loan is a secured loan, you must pledge a title to a qualifying vehicle as collateral for the loan. Typically, you can pledge a car, truck, or SUV (mid-size or full-size) as collateral for an online title loan.1 Driving your vehicle throughout the repayment process is permissible as long as you keep your loan in good standing.
If your financial situation changes and you are unable to manage your loan payments, it is important to reach out to your lender or loan servicer. Defaulting on a secured loan like a title loan can have serious consequences, including the repossession of your vehicle in some instances. However, most title lenders prefer to work with you to avoid that scenario, so make sure to communicate your financial issues to your lender and discuss your options before you miss a payment!
Applying for easy title loans can be exactly that – easy! With ChoiceCash title loans serviced by LoanMart, you can expect a simple and convenient application process. Our expert title loan agents are more than happy to answer any questions you may have about borrowing against the value of your car. Call 855-422-7402 today!1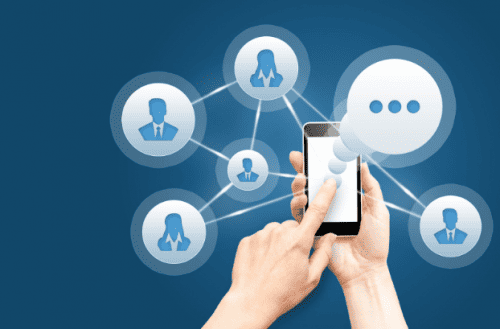 Are There Any Fast Title Lenders Online?
Typically, it is faster to apply for a loan online than at a storefront location, such as a bank or credit union. Many fast title lenders work to provide qualified borrowers with quick title loans so they can handle unexpected financial issues, such as:
Travel Expenses
A Large Purchase
If you need fast cash to handle your financial situation, a title loan could be a helpful option to look into. With ChoiceCash title loans serviced by LoanMart, qualified borrowers can receive their loan proceeds in as little as 24 hours!1
What Do I Need to Get Instant Title Loans?
Looking to get instant pre-approval for a ChoiceCash title loan? Simply fill out a short loan inquiry form today!1
Upon initial approval, you will be contacted by a title loan agent and asked to provide a few documents to verify your information and the current condition of your vehicle. Although the exact documents you will need to have on hand will vary from state to state, you can expect to submit the following documents during your application:
A Title to a Qualifying Vehicle in Your Name
Proof of Income Through Recent Pay Stubs, Bank Statements, or Another Qualifying Document
Proof of Current Address
Clear and Recent Pictures of Your Vehicle
A Valid Driver's License or Another Government-Issued Photo ID Card
You may be required to submit additional documents besides the paperwork mentioned above. However, regardless of the state you are applying from, you can conveniently submit your paperwork online or send it to a title loan agent via email / text message! One of the many benefits of applying for ChoiceCash title loans online with instant pre-approval is your ability to access a convenient and streamlined application process.1 You can apply for the financial help you need from your smartphone, computer, or tablet and find out if you are eligible for same day pre-approval! Applying for fast car title loans has never been easier. Call 855-422-7402 or visit the FAQ page to learn more about applying for quick title loans!1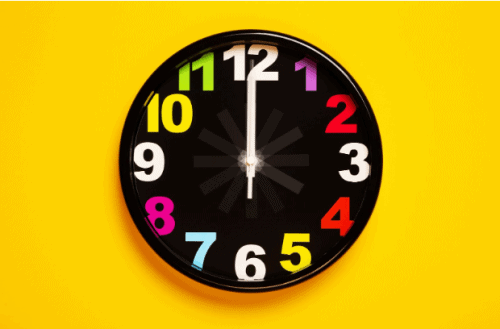 What are Instant Pink Slip Loans?
A pink slip loan, also known as a title loan or an auto title loan, is a type of secured loan where the borrower uses their vehicle's title as collateral for the loan. A pink slip is a slang term for a vehicle title, which is a legal document that establishes ownership of a vehicle, and it contains specific information about the car, such as the vehicle's make, model, year, and Vehicle Identification Number (VIN).
Just like title loans, it will be difficult to find instant pink slip loans online. However, you can use your pink slip to apply for a title loan today! Use this quick online inquiry form to find out if you are eligible for instant pre-approval for a ChoiceCash title loan serviced by LoanMart.1
Can I Apply for Instant Online Title Loans With No Inspection?
You can't get instant online title loans with no inspection. With a car title loan, you are borrowing against the value of your vehicle. Therefore, the value of your car must be verified during your application through a vehicle inspection, and it can be conducted in person at a storefront location or online through a virtual inspection. The market value of your vehicle is primarily based on its overall condition, as well as its age and current mileage on the odometer reading.
If you're searching for easy title loans, you need a loan option that can offer a convenient and streamlined loan application. In order to obtain instant pre-approval for online title loans, qualified borrowers must undergo virtual vehicle inspections, which consist of the following steps:1
The Applicant Will Be Asked to Take a Few Pictures of Their Vehicle and Send Them to a Title Loan Agent
The Pictures Will Be Used to Determine the Value of the Vehicle and its Current Condition
And that's it! These pictures can be submitted online with your other documents during the application process. For your convenience, you can send the pictures and your paperwork via email or text message to a ChoiceCash title loan agent.
Where Can I Apply for Title Loans Online and Get Instant Approval?
Although you can conveniently apply for title loans online, you may not be able to get instant approval. Instead, you can fill out this quick prequalification form and see if you are eligible for instant pre-approval for a ChoiceCash title loan serviced by LoanMart!1
Submitting a loan application should be hassle-free and quick! Don't wait to find out if you can borrow against the value of your car and access fast cash today. Click here or call 855-422-7402 to get started!1