If your credit history is not ideal, it could affect your chances of getting money in an emergency. If you decide to pursue a loan to cover an unexpected expense, many loan options may be unavailable to you until your credit is at a decent score. It's discouraging to believe that there may not be an option available to help you in your time of need. Thankfully, there is an alternative that could be what you're looking for.
A title loan is a secured loan option that can be available to borrowers from all different kinds of financial backgrounds.¹ With ChoiceCash Title Loans, you could qualify for the money you need, despite your current credit score.¹ When inquiring about a title loan, some factors are more important than others. Although it may be considered, your credit history may not affect your chances of eligibility for a car title loan.¹
Does this sound like the ideal option for you? Take advantage of a quick and easy approval process and find out if you qualify for cash with ChoiceCash Title Loans!¹
How Do I Know if I Have Bad Credit?
Before you can find loans for bad credit online, it is important to know what bad credit is.
When you're concerned about being eligible for a loan because of a low credit score, how do you know if you have bad credit? Many might not know what constitutes a good credit score or if they're in the desired range that many lenders require. Although it might not determine your qualification for a title loan, it's still important to know your credit status.¹ What is good credit?
The scale of a credit score is between 300 to 850, and it measures a person's ability to repay a debt. The higher your credit score is, the healthier it will be. Borrowers with a good credit score can often enjoy more financial benefits than those with poor credit. This includes saving money! A good credit score can be anywhere between 670 to 739, while a score lower than that can be considered bad. A person's credit score is calculated through these percentages:
Payment History: 35% of your score
Credit Used: 30% of your score
Age of Your Credit: 15% of your score
Credit Variety: 10% of your score
New Credit: 10% of your score
If the credit utilization is high, it could affect your score negatively. The age of your credit is also essential since it can determine how well you've used it in the past and how responsible you are as a borrower. If there's a history of missed payments, it can put you in a bad light when lenders verify your credit. If you have a bad credit score, it could put you at risk of being immediately denied funding from any lender or loan option out there. If you happen to be approved for a loan, you could end up paying more because of the high-interest rates you could receive. The worse your credit is, the more likely it is that you will receive higher interest rates on a loan.
With loan options like ChoiceCash Title Loans, you could get loan terms that are convenient for you.¹ Even if your credit score is not the best, you could have the opportunity to get your money through a flexible car title loan.¹ For any questions regarding loan eligibility, contact a ChoiceCash Title Loans representative today at 855-277-4847.
How To Improve a Credit Score To Qualify for

Loans with Bad Credit
It is difficult to qualify for an unsecured loan if you do not have a decent credit score. With a ChoiceCash Title Loan serviced by LoanMart, you may still be eligible for cash even if you have bad credit.¹ While you may qualify for cash you need through a car title loan, you should still focus on improving your credit report. Your credit score can affect many different areas of your life besides what loans you can apply for.
Here are some tips you can follow to help improve your credit history:
Check Your Credit Reports
In some cases, you may not be aware of what is currently on your credit report. A low credit score can sometimes be due to an error on the report and not because of you. Some of these mistakes can be reports about debts that do not belong to you, data management errors, identity mistakes or theft, a mistake in reporting your status, or balance errors. Check your credit report for any issues that are not of your own volition. Stay on top of this and be diligent!
Make Consistent Payments
No matter the type of payment, you need to make all your payments on time. Whether it's a mortgage payment, a credit card statement, or any other kind of payment you owe, they have to be paid on the due date. You will likely be charged late fees for a late payment on your loan. This can hurt your credit score! If you manage your payments correctly, your credit score could get a boost. Payment history makes up a large percentage of how your credit score is calculated!
Don't Carry High Balances
When you have a considerable amount of money available, it can be tempting to use it all for different kinds of transactions. However, credit utilization is another way your score is calculated by the credit bureaus. Utilizing every cent from your available credit each month can be disastrous to your credit score. If you use it all, you can be seen as irresponsible with your spending. The lower your credit utilization, the higher your credit score could be. The financial experts agree that your credit utilization ratio should be under 30%.
4. Pay Often
In addition to paying your debts on time, you should also pay often if you can afford it! Pay more than the minimum due and pay twice a month to help improve your credit score.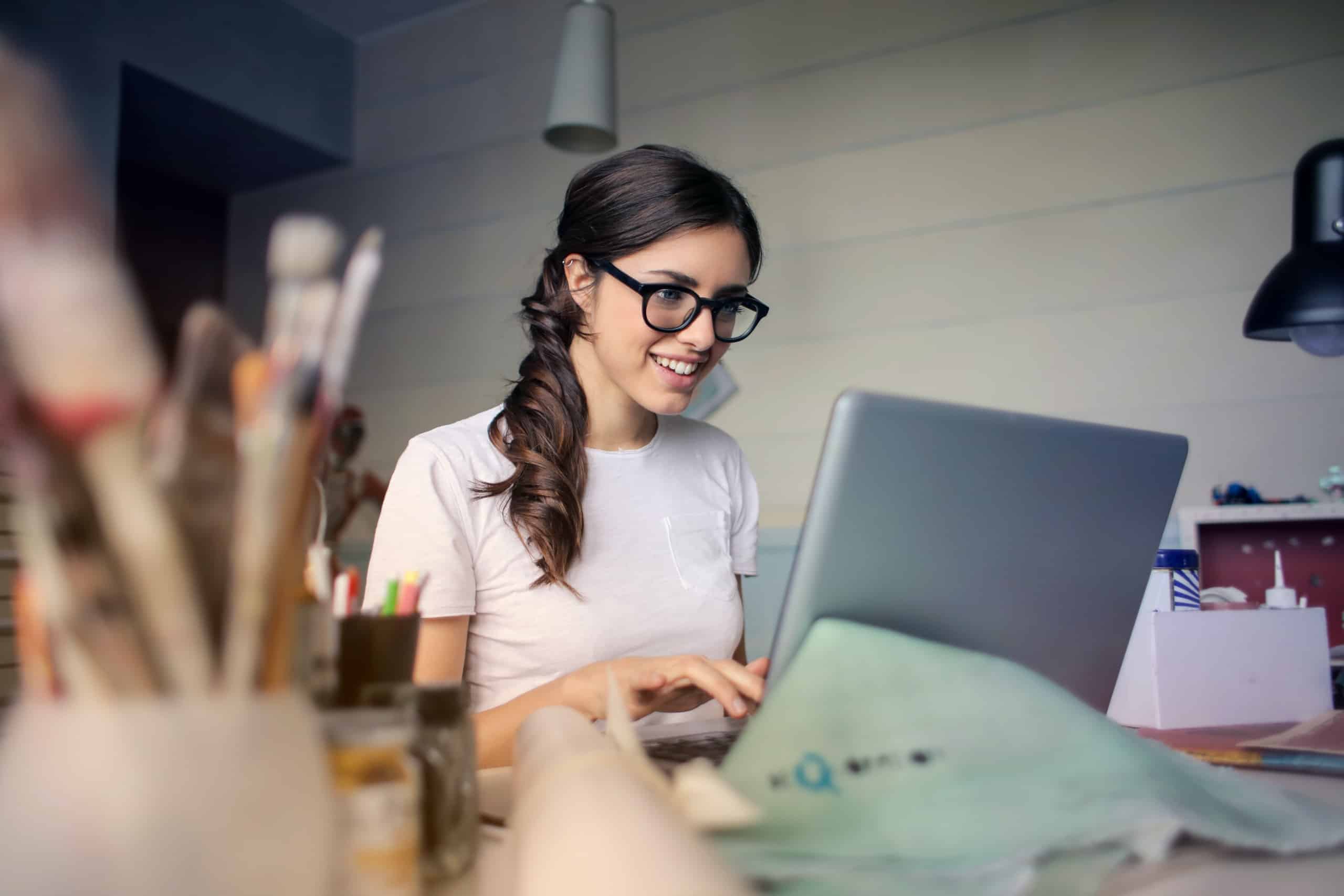 Why is a Title Loan a Great Loan Option for those with Bad Credit?
There are many loan options available when you need money to cover an unexpected bill or expense. The problem is that if you have bad credit, your options are limited. ChoiceCash Title Loans serviced by LoanMart can offer a very flexible approval process that was designed to help people in a tough spot.¹ It can be easier than you think to find loans for bad credit online!1
If you're still wondering which loan option is best for you, take a look at what each loan option offers and why a title loan might be more convenient for you:
Cash Advance
If you have a credit card provider, you may be able to turn your available credit line into a cash advance. The advantage of having a credit card is that usually, you don't need to apply for a new loan to get your money. Although all of this sounds like a great idea, there are four potential negatives to consider with this option:
Cash Advance Fees: Some card providers charge a certain percentage for issuing a cash advance, while others charge a flat fee instead. The amount to owe differs depending on the credit card provider.
ATM Fees: There might be a fee whenever you withdraw money from an ATM. Each fee can differ depending on the ATM, but they can range from $3 to $10.
The Amount That Can Be Withdrawn: Many people know that by having a credit card, there is a certain amount that your provider will lend to you. This applies with what you can withdraw from it as well. You might not have the sufficient amount needed in your available credit line to cover the expenses you have.
Potential Impact on Your Credit Score: Be aware that the amount of money you take from a credit card cash advance is directly added to your credit card debt. The more you use your credit, the more negatively it can impact your score.
High-Interest Rates: Credit cards can typically have an interest rate of anywhere from 10%-26%, depending on your income and credit report. With a cash advance, the money that you borrow can have the same interest rate( or higher) as a purchase with your card would. This could leave you in a cycle of debt if you have to repay a large sum.
Payday Loans
Payday loans are short-term loans that typically come with high-interest rates. You might be given a loan amount between $50-500 depending on your state and income, but must be repaid with your next paycheck. This means the repayment term can be anywhere from two weeks to 30 days. In some cases, the amount owed can be taken directly from your paycheck or another source of income. For many, having such a short time to repay a loan might not be convenient, nor affordable.
Payday loans are also unsecured loans, which means there is no collateral to use as protection. They could have hidden fees and high-interest rates that could break your wallet. If you do not pay your loan on time, you may encounter a late fee on top of all the other fees.
Personal Loans
Since personal loans are unsecured loans, there is no collateral for lenders to use to minimize the risk of lending to a borrower with bad credit. Unlike title loans, credit is a huge factor in being eligible for a personal loan. Not that credit isn't considered when inquiring about a title loan, but it's not the primary focus. This means that the approval process can be stricter on those with a poor credit history. In addition to that, the interest rates can often be much higher than those from a secured loan option if you do not have a good credit score to back you up.
While there may be some benefits from each loan type, not all of them are right for you. With loan options like ChoiceCash Title Loans, you may have the opportunity to get the money you need despite having poor credit.¹ With a qualifying vehicle and proof of income, it could be easier than you think to get the help you need.¹ Go online or call 855-277-4847 to learn more about how easy and flexible the approval process is!¹
How Do I Know if I Qualify for a Car Title Loan with Bad Credit?
A title loan could be the best way to get your money through a quick and easy approval process.¹ These two things are important when you are looking to qualify for a title loan: the title to your vehicle and proof of income. Since a title loan is a secured loan, your vehicle's title is used as collateral for the loan amount.
As long as you have these two qualifying factors, you could take advantage of a flexible approval process with ChoiceCash Title Loans.¹ If you do not know the equity from your vehicle, you can always use the online calculator tool to get an estimate in minutes.¹
Will I Go Through a Credit Check if I Inquire About an Auto Title Loan with Bad Credit?
Although your credit history isn't the biggest part of the title loan approval process, it may still be considered.¹ If it is evaluated, it would go through a hard inquiry check. Once you're approved and agree to proceed with the loan agreement, this happens. It can take off some points from your credit score but it could be reduced with time and effort. As long as you have your vehicle's title and proof of income, you may still be able to qualify for a title loan.¹
ChoiceCash Title Loans serviced by LoanMart are designed to help qualified borrowers get the cash they need.¹ If you have any questions regarding your eligibility, let a representative from ChoiceCash Title Loans break it down for you. Call 855-277-4847 today!
Where Can I Find Loans for Bad Credit

Online?
Is a title loan precisely what you have been looking for? Get started on the approval process today by following these three simple steps¹:
Click or Call
You can inquire about a title online by filling out a short form. Or, give a loan agent a call at 855-277-4847. Agents are available to help with any questions you may have.
Submit Your Documents
A few documents are needed to qualify for a title loan. They can quickly be submitted online as well¹:
Photo ID
Proof of Income
Proof of Address
A title of your vehicle
Recent Photos of Your Car
Some Personal or Professional References
If you have any questions regarding the required documentation, an expert from ChoiceCash Title Loans is here to help! Call 855-277-4847 today.
Get Your Money¹
Once you're approved for a title loan and sign the paperwork, you can receive money through a direct deposit, a mailed check, or pick up your funds at a participating money transfer location near you.
With ChoiceCash Title Loans, it takes no time to find out if you qualify for the money you need to get back on your feet!¹