Does a Ford Focus Hold its Value Well Over Time?
If you are considering a title loan on your Ford Focus, you may be curious about whether these compact cars are capable of holding their value over time.
The Ford Focus is a compact car that first entered production in 1998. Ford Focus models have historically faced higher depreciation rates when compared to other vehicles, such as the Mini Cooper or the Kia Soul. Several factors have contributed to these market conditions, including competition from other compact cars and consumer concerns about the car's reliability and maintenance costs.
It is crucial to recognize that the value of used cars can vary significantly based on several factors, such as location, model year, trim level, mileage, condition, and market conditions. While certain used Ford Focus models may be listed at higher prices on online platforms, it does not imply that all Ford Focus models will be able to hold their value over time.
How Do I Maintain the Value of My Ford Focus?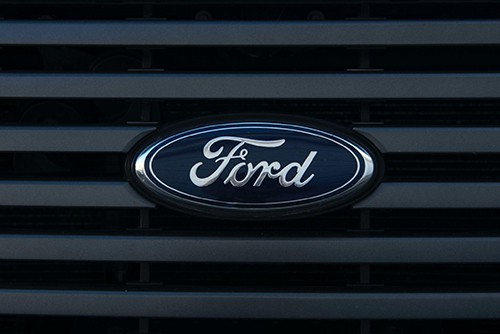 There are several things you can do to potentially maintain the value of your Ford Focus. Here are some effective strategies to keep in mind:
Keep Your Car Clean: Regularly washing and waxing the exterior of your vehicle can preserve the paint and protect it from rust / corrosion. Additionally, you should regularly clean the interior to prevent stains, odors, and upholstery damage.
Drive Responsibly: This will help minimize wear and tear on your car's engine, brakes, and transmission. Avoid reckless driving, speeding, and sudden stops.
Promptly Address Any Issues That Arise: If you notice any unusual noises or warning lights, take immediate action to prevent them from escalating into major problems.
Stay Up to Date With Repairs: When necessary, have basic car repairs carried out by a reliable mechanic that uses high-quality parts.
Keep up With Regular Maintenance: Adhere to the manufacturer's recommended maintenance schedule to ensure proper vehicle maintenance. Regular car maintenance tasks typically include things like oil changes, tire rotations, and fluid replacements. These tasks can potentially prevent costly repairs and help you maintain optimal performance.
Safeguard Your Car From the Elements Whenever Possible: If available, park your compact car in a garage or under a carport to shield it from sun, rain, and snow. Consider investing in a car cover if outdoor parking is your only option.
Can I Borrow Against the Value of a Ford Focus?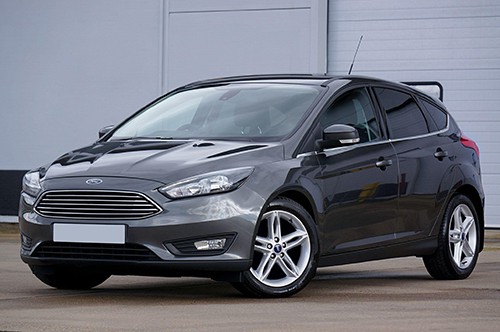 A title loan is a secured loan that allows qualified applicants to borrow against the value of their vehicle. You can use the table below to learn more about some of the estimated title loan amounts for different models of Ford Focuses:1
| Make | Model | Year | Avg. Mileage | Avg. Loan |
| --- | --- | --- | --- | --- |
| Ford | Focus | N/A | 118,281 | $3,197 |
| Ford | Focus | 2006 | 154,494 | $1,600 |
| Ford | Focus | 2007 | 140,243 | $1,818 |
| Ford | Focus | 2008 | 153,443 | $1,724 |
| Ford | Focus | 2009 | 149,752 | $2,020 |
| Ford | Focus | 2010 | 156,164 | $1,941 |
| Ford | Focus | 2011 | 138,362 | $1,858 |
| Ford | Focus | 2012 | 131,236 | $2,301 |
| Ford | Focus | 2013 | 122,854 | $2,352 |
| Ford | Focus | 2014 | 106,599 | $2,821 |
| Ford | Focus | 2015 | 102,496 | $3,171 |
| Ford | Focus | 2016 | 79,793 | $4,625 |
| Ford | Focus | 2017 | 57,075 | $3,360 |
| Ford | Focus | 2018 | 45,147 | $11,964 |
As you can see, the average title loan amount for a ChoiceCash title loan on a Ford Focus with 118,281 miles on the odometer is $3,197.1 You might have noticed that some of the Ford Focus models are older, and that's okay because it is possible to apply for a title loan with an older car! If you are curious about how much your specific Ford Focus may be able to get you through a title loan, the simplest way to find out is to apply for a ChoiceCash title loan serviced by LoanMart!1
What Do I Need to Get a Title Loan on My Ford Focus?
Title loans are pretty flexible! However, there are a few basic requirements you will have to meet and some documents you will need to have on hand during your application. Here is a list of documents you will need to apply for a ChoiceCash title loan on your Ford Focus:1
A Title to a Ford Focus in Your Name
Verifiable Income
Verifiable Identity Through a Valid Government-Issued Photo ID
Proof of Residence
Recent Photos of the Car (A Physical Car Inspection is Not Required)
Click here or call 855-422-7402 to learn more about the value of your Ford Focus and apply for a title loan today!1
Can I Apply for a Title Loan with My Ford Focus Online?
Yes, you can apply for a title loan on your Ford Focus online! If you're considering borrowing against the value of your Ford Focus, make sure to gather all of your documents in advance to speed the inquiry process along. It takes just a few minutes to fill out the application form and find out if you qualify for instant pre-approval!1
Getting started with ChoiceCash title loans is simple and straightforward. You can fill out a short prequalification form online, or you can call 855-422-7402 to apply for a car title loan on your Ford Focus.1