Where Can I Get Instant Online Title Loans?
Suppose you're looking to get a quick loan to cover an unexpected bill or expense. In that case, you may have a hard time finding one that works with the speed you need. Not only do most lenders take a while to process your loans, but you may also have to wait longer to retrieve funding. However, even if you find a loan that works for you, it might have demanding requirements that are difficult to meet. For example, if you don't have a perfect credit score or an "ideal" financial background, you might not have the opportunity to obtain money. Fortunately, you could be able to apply for an alternative option that satisfies your financial needs!
With title loans, most borrowers find that the application experience is different.1 Since title loans are secured loans, you are using your title as collateral for the cash.1 You could get through a flexible, streamlined approval process in no time.1 If you need instant online title loans, you don't have time to waste.
In addition to that, title loans are also known for their efficiency.1 That means you could get quick funding to cover your emergency.1 When you inquire about title loans with ChoiceCash, you could receive money in as little as 24 hours!1
People nowadays prefer doing things from the convenience of their homes, and a ChoiceCash title loan is no exception. That convenience could help you save time, effort, and gas! Qualified borrowers can apply for cash in no time at all.1
If you prefer speaking to someone over the phone, you could contact a title loan representative with ChoiceCash at 855-422-7402.
Are There Any Benefits that Come with Instant Online Title Loans?
Although you may be content with a convenient online approval process and quick funding, there could be more perks for you to enjoy with instant online title loans.1 As a unique type of loan, a title loan could offer benefits that you may not find in other options.1 But when you inquire about a title loan with ChoiceCash, you could expect exclusive benefits that add to your loan experience.1
Some of the most notable perks that borrowers could expect with title loans are:
More Available Funding1: People that get title loans could obtain a higher loan amount than through an unsecured loan option.1 Since most alternatives are unsecured loans, a lender usually bases your cash total on your credit history. If you don't have a good enough score, you may not get the funding you want. But with secured loans like title loans, your vehicle's equity influences the loan amount you'd receive. To earn a considerable loan quantity, you must have collateral with a high-value rate and the income to support it.1
Payments That May Decrease with Time2: You could get rewarded just for being a responsible borrower!2 If you're on time with each due date, your monthly installments and interest rates may decrease.2
Keep Driving Your Vehicle: Using the title of your car as collateral doesn't mean you need to give up your normal driving habits. You could continue to drive your vehicle as you normally would during the repayment period.1 However, you must be responsible for your payments to maintain access to your car. If you fail to keep the terms of your title loan contract, a lender has the legal right to repossess it.
Competitive Interest Rates1: Interest rates are one of the most important aspects of a loan. These rates determine how much you will repay. The problem with most loan options is that their interest rates can be excessive and expensive to meet. But with a ChoiceCash title loan serviced by LoanMart, you could work with competitive interest rates that are convenient for your wallet.1
Get Title Loans Without a Job1: It's understandable to feel like you need a traditional form of employment to qualify for a title loan. In this day and age, there are many ways to earn a living that do not include a 9-5 job. While some loan options demand traditional employment from applicants, it's not necessary when you inquire about title loans with ChoiceCash.1 You could potentially use various alternative income sources to repay a title loan.1 As long as you have a reliable form of qualifying income, you could still apply for the cash you need.1
Exceptional Customer Service: Inquiring about car title loans with ChoiceCash means you would speak to a compassionate and knowledgeable representative. You can anticipate quality service from title loan representatives that understand your situation. Keep in mind that title loan agents are available six days a week for extended hours to help in any way. Just dial the toll-free number 855-422-7402 to get access to assistance.
Go online to take advantage of these benefits right now! Contact a title loan representative with ChoiceCash if you have any questions about the previous perks.
Are There Any Negatives that Come with Instant Online Car Title Loans?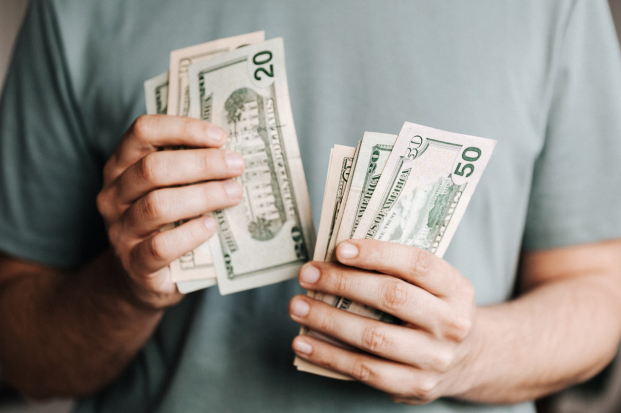 You may have read about the benefits of instant online auto title loans, but are there any cons? It's an excellent question to ask before deciding to get one. The truth is, every loan has its pros and cons, but with a title loan, you could potentially receive more positives than negatives.1 However, it's essential to be aware of the potential risks of a title loan. Keep in mind that the same risks could also be associated with any loan in the market, and some of them are dependent on your actions as a borrower.
Here are some cons to be on the lookout for when getting a title loan:
High-Interest Rates: If you read the last section, you may know that some title loans could offer competitive interest rates.1 But, some title loan options will only have high-interest rates and nothing else. Yet, a loan option like a ChoiceCash title loan serviced by LoanMart could offer qualified borrowers competitive interest rates!1
Repossession: Since a title loan is a secured loan, you are using your car's title as collateral for the cash. When making your installments, a title loan lender will serve as a lienholder on your title. Once you complete all of your payments, the lender will remove the lien, making your title clear. If you start missing payment dates and fail to pay off the loan, you could fall into default. Borrowers that default on their title loans may have their vehicle repossessed to settle the remaining debt. Their vehicles will remain on a compound lot until borrowers continue their payments. If they choose not to, a title loan lender can sell the car for what it's worth. However, most lenders prefer not to repossess your vehicle. It could be costly for them to hire someone to take your vehicle, and in some instances, they might not replace the entire amount they lost. It's understandable if you're dealing with other things that complicate your payments. In that case, the best thing you could do is contact your title loan lender! They might be able to find a solution that works for you.1
A Lower Credit Score: If you make late payments, that will affect your credit score. That is true of any loan you apply for; if you fail to make your payments on time, your credit score will take a hit. That's because payment history makes up about 35% of how your credit score is calculated by the credit bureaus.
Some of these risks could be avoided if you're on time with your monthly installments. You could opt to set up automatic withdrawals from your bank account to help avoid this! Any loan you apply for has risks, but most of these risks can be avoided. If you feel as if you are unable to make a payment at any time during your loan duration, just reach out to a title loan agent at 855-422-7402 Apply for instant online title loans today!
Do Instant Online Auto Title Loans Require Certain Paperwork?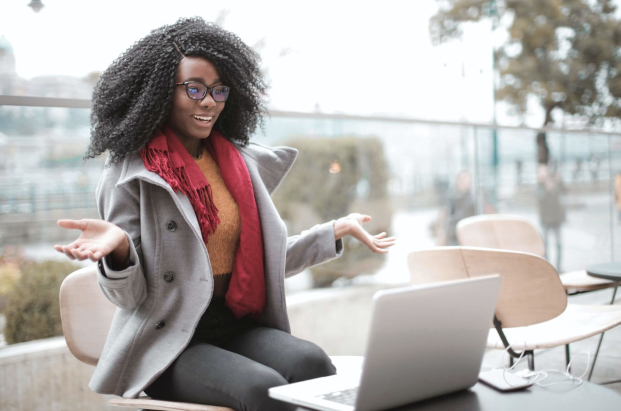 During the inquiry process for instant online car title loans, a title loan representative may ask you to submit some documents. They ask for these documents to verify your information and vehicle ownership. Although it could sound intimidating, it may be easier than you think!1 You wouldn't have to waste time looking for them, since you might already have them at home!
Also, the documents could be just as simple to send as it is to find them.1 You can easily submit them online via email or fax with a ChoiceCash title loan!
Have these general documents on hand so you can move on to the final step in the approval process for a title loan:
The Title to Your Vehicle: Borrowers must make sure that their car's title is in their name at the time of inquiry. But, if they happen to share a name on the title, they may still have an opportunity to qualify for an auto title loan.1 Pay attention to the details written on it before acting on your loan. If there's an "AND" in between names, each member must submit documents independently; however, if there is an "OR" listed next to the names, either you or the other name can do the loan process alone. Don't stress if you have misplaced or lost your title, as title loan agents could help you find out how to replace it or request a title transfer at your local OMV (Office of Motor Vehicles).
Proof of Income or Alternative Income: As you may already know, you wouldn't need to have a traditional 9-5 job to satisfy this requirement.1 You could use various alternative forms of income to prove your ability to pay back a title loan, such as worker's compensation, pay stubs, retirement income, bank statements, Social Security/Supplemental Security Income, settlement income, or even a letter of employment from your employer. Contact a title loan representative from ChoiceCash if you have any questions on this.
Recent Pictures of Your Vehicle: A title loan agent must conduct a vehicle inspection to verify its condition as part of the approval process. It may sound like a hassle, but with loan options like a ChoiceCash title loan, you wouldn't have to travel anywhere to inquire about the cash you need!1 You could easily do it from the comfort of your home by uploading photos online.1 Make sure to take clear and visible pictures of your car, including its front, back, sides, the odometer reading, and Vehicle Identification Number(VIN #). Once you have them on your smartphone, you could instantly email them to an agent.
Proof of Residency: Title loan agents will ask you to confirm your current address. You could prove that with several documents, such as recent utility bills, mortgage statements, recent credit card statements, lease agreements, recent mail or phone bills, etc.
Proof of Government-Issued Photo Identification: You must use a valid, government-issued photo ID to prove your identity to a title loan agent from ChoiceCash. That could be your passport, driver's license, or other certified state identification cards.
References: You may have to provide some personal or professional references to a title loan agent. Borrowers can also have the choice of sending both if they wish to do so.
How Do I Know if My Car Qualifies for Instant Online Title Loans?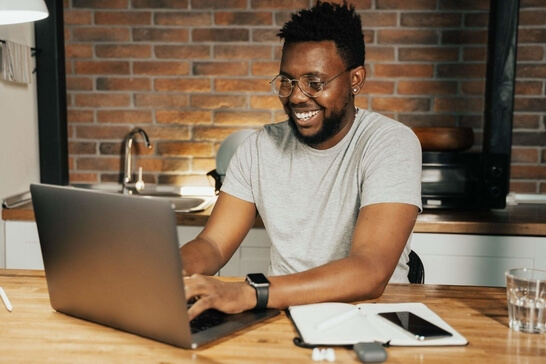 Borrowers don't need to have a specific brand or make of car to qualify for instant online title loans!1 You would only need to have a vehicle with enough equity to receive the cash you need.1 Be aware that if you want a significant loan amount, your vehicle would need to have plenty of equity, plus you would need the right income to justify that quantity.1 If your car holds a lot of value, that could contribute to its level of equity.1 You may wonder, "How do I get a high-value rate?" One of the ways you can get one is to maintain the condition of your vehicle to boost its value to where you want it to be!
A title loan allows qualified borrowers to access the available equity of their vehicles and turn it into cash!1 But what if you don't know the current equity in your car? Don't sweat it! ChoiceCash has an online calculator tool available for title loan borrowers to use!
Find out if your vehicle's current equity amount meets the criteria needed for a car title loan online1:
Any Surface or Cosmetic Damage Done to a Vehicle: If you can maintain your car's condition well enough, it could receive a high-value amount!1 Things like regular oil changes or tire rotations could positively impact a vehicle's value. Make sure your car is clear of any visible damage, or keep them to a minimum. Examples of damages can include dents, paint scratches, dinged windshields, or rust.
The Model, Make, and Style of a Car: Vehicles manufactured from a popular make or model typically hold plenty of value, no matter their age. If your car has substantial fuel economy, it could also retain a lot of value! The paint, technology packages, and style of a car also contribute to the car's resale value. A vehicle's style usually refers to its size and shape, like sports cars, minivans, station wagons, compact cars, convertibles, and other variations.
The Current Mileage on the Vehicle: Title loan lenders read the odometer to estimate a car's life expectancy and how much it has left before it runs out. It could also help them determine how much you've driven the vehicle and if it's well-traveled. Although cars with low mileage tend to have more value, your vehicle will high mileage could still qualify for instant online title loans.1 But, if you want a considerable equity rate, you might have to limit your vehicle's usage.
Year of Release: Recent models often have a higher value rate than older vehicles.1 A reason behind that is that newer cars have low mileage, which increases their value. However, don't be discouraged if you have an older vehicle. If you keep your vehicle in good condition, you might be able to obtain more funding.1 Even older cars that come from a popular make could retain an abundance of value!1
Modifications or Alterations Made to a Vehicle: Unfortunately, many alterations could negatively affect a car's value. For example, custom stereos, spoilers, alloy wheels, or steering wheel covers could hurt a vehicle's worth. But if you decide to upgrade your car's engine or exhaust system, it could increase its value!1
Find Out if You Can Get Instant Online Title Loans!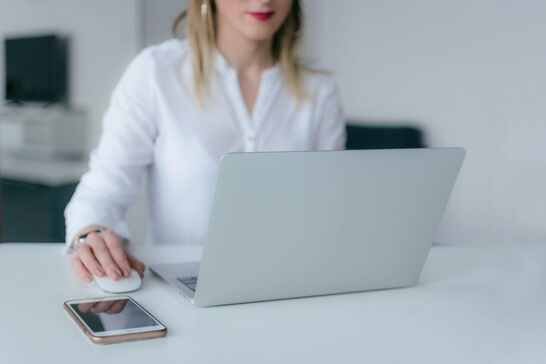 It takes no time at all to find out if you qualify for instant online title loans!1 Simply follow these three easy steps to see if you can qualify for quick funding1:
Inquire About a Title Loan Online with ChoiceCash By Submitting a Short Form or Calling a Title Loan Agent at 855-422-7402.
Submit Your Documents Online.
Get Your Money if You Qualify!1
Do you feel like title loans are the right choice for you? Take advantage of a convenient and flexible approval process today!1 Get your cash in as little as 24 hours if you qualify for a ChoiceCash title loan serviced by LoanMart.1