Is it Possible to Get Title Loan Relief Assistance?
Are you searching for title loan relief assistance? Although it is easy to type the terms "title loan rescue" or "title loans help" into a search browser online, it is important to understand your options and learn more about them before you decide to move forward with a decision.
Your financial situation may change throughout the duration of your loan. If you are like many Americans who live paycheck to paycheck, job loss and reduced work hours are tough to prepare for and can easily knock you off your feet. If your title loan payments have become unmanageable, you may be looking for the easiest way to get help paying off a title loan.
There are ways to potentially access title loan relief assistance and make your payments more manageable! Keep reading to learn more about title loan relief, repayment issues, and more.
Are There Any Title Loan Forgiveness Programs Available?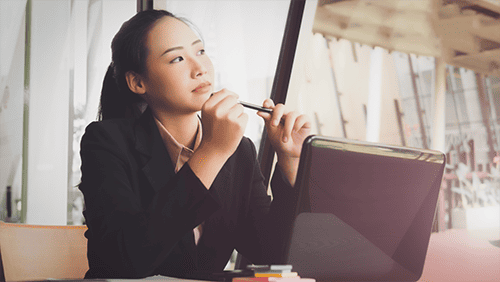 Although no specific title loan forgiveness programs exist, there are ways to manage your title loan payments and debt obligations without a program. If you are struggling with your title loan payments, your first step should be to reach out to your lender or loan servicer before you default on your loan.
By reaching out to your lender or loan servicer, you can conveniently discuss your available options and potentially find some title loan relief. Depending on your lender or lender's servicing policy, the following tools may be available to you:
Due Date Change: Most lenders will allow a qualified borrower to push their due date forward (usually up to two weeks) in order to give them more time to make a loan payment.
Loan Extension: Many lenders will allow you to postpone one or two payments (in rare scenarios, 3 payments) and move those payments to the end of your loan, which extends the term of the loan.
Loan Modification: This tool is sometimes referred to as a rewrite, and it is a significant change to the terms of the remaining loan. Essentially, when a borrower qualifies for a loan modification, the loan is typically re-amortized with the goal of achieving a payment that is much more manageable for them.
Be aware that most lenders limit how often these tools can be used in the life of a loan. It's important to mention that requesting any of these title loan relief tools does not guarantee that you will be granted an extension, modification, or a due date change. Additionally, while using any one of these tools could help you avoid late fees if you are struggling to make a loan payment, one of the drawbacks to consider is that if your loan is a daily interest loan, interest will still continue to accrue. Before you can be granted use of any one of the aforementioned tools, you may be required to fill out and submit the applicable paperwork (for example, a due date change request in order to receive a due date change).
Where Can I Find Companies that Pay Off Title Loans?
Are you searching for online companies that pay off title loans? If you are currently unhappy with your loan terms, you can try to refinance your title loan with your existing lender. Or, you can try to refinance your current title loan with a new lender! Many borrowers will choose to refinance their title loans in order to achieve one or more of the following goals:
More Optimal Interest Rates
Get More Time to Repay the Title Loan
Have a New Lender with Helpful Customer Service Agents
Get More Affordable Monthly Payments
If you are trying to refinance your current title loan in order to obtain title loan relief assistance, you should understand how title loan refinancing works. Essentially, if you refinance your title loan, you are taking out a new loan to pay off your old one. If you qualify for title loan refinancing and decide to proceed with your loan, you will sign a new contract. There are a few different benefits that can potentially come with refinancing your title loan, and it is important to compare and contrast your new loan terms with your old terms in order to make sure that it aligns with your goal of getting title loan relief.
Call 855-422-7402 today to speak to a ChoiceCash title loan representative and ask any questions you may have about title loan refinancing! Eligible borrowers could receive loan approval in as little as 24 hours, so why wait to see if you qualify?¹ Click here to get started, or call today!
What Should I Do if I Need Help Paying My Title Loan?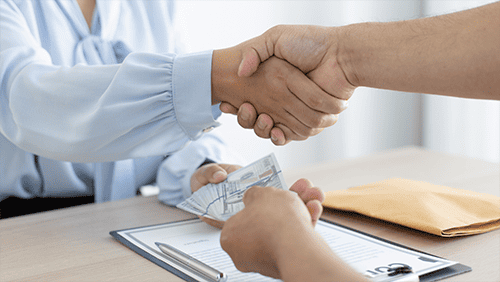 Do you need a title loan rescue? If you are unable to make payments on your title loan, it's important to take action as soon as possible. Title loans can be a useful financial option for individuals who are in need of quick cash. However, if you anticipate having difficulties making your next scheduled payment, it is crucial to address the situation promptly to avoid further financial difficulties. The longer it takes you to reach out and ask for title loan help, the harder it could be for you to get back on your feet.
As previously mentioned, the first option is to contact your lender or loan servicer and explain your current financial situation. If you are experiencing financial hardship, they may be willing to work with you to create a new repayment plan or offer other alternatives. Some lenders can allow someone else to directly make a payment on your behalf as well, so if you have close family members or friends willing to help, you can ask your lender if that is an option that is available to you.
Another option is to seek title loan help from a financial counselor or debt management counselor accredited by a reputable organization like the Financial Counseling Association of America (FCAA). They can provide guidance when you are discussing your options with your lender. It is essential to be proactive and take the necessary steps to address any issues with your title loan before it gets out of hand.
The third option you can try if you need help paying your title loan is getting a second job to supplement your income. Before you apply for a second job, assess your skills and interests in order to determine what type of job might be a good fit for you. You may want to consider looking for part-time or seasonal positions that work with your schedule. For example, stores like TJ Maxx and Home Depot generally hire more seasonal employees in the winter or summer months in order to deal with the influx of shoppers in that particular season. Or, if you have availability on weekends, you can become a server at a local restaurant to earn a little bit of extra income.
The last option you can try is to refinance your current title loan in order to potentially receive better loan terms and / or more time to repay your loan! If you have any questions about applying for title loan refinancing, give us a call at 855-422-7402 today.1
Apply for Title Loan Relief Assistance Today Through Title Loan Refinancing
Searching for title loan relief assistance can be time-consuming and frustrating. Additionally, if you can't manage your bills, you may be experiencing a lot of anxiety and sleepless nights.
If title loan refinancing sounds like the right fit for your current financial situation, don't hesitate to reach out and discuss your options with a ChoiceCash title loan agent today! Just call 855-422-7402 or click here to get started on your application. Our title loan representatives are committed to providing you with compassionate and knowledgeable answers when they take your call.1