Registration loans are a convenient loan option for Arizona residents to inquire about, but may not be the best option for your specific situation if you need a significant amount of money. A similar loan option is a title loan, which may offer higher loan amounts and better terms.1
Learn how much you could get with a registration loan and why a ChoiceCash Title Loan may be the better choice in Arizona.
How Much Can I Get with a Registration Loan vs. a Title Loan?
Registration loans and title loans base eligibility and the loan amount on the market value of your car. A car is a valuable asset, so you could get a significant amount of emergency cash with either option. If you need a few thousand dollars to cover the cost of a hospital stay, then using your car as collateral may be a good option for you.
However, you may be able to get better benefits and more affordable terms when you choose to get a title loan over a registration loan.
What Benefits Do Title Loans Offer that Registration Loans Don't?
Registration loans may have been the first loan option that came to mind when you realized you needed funding in Arizona, but consider all of your choices before making a final decision. Registration loans actually have quite a few downsides that most people may not be aware of.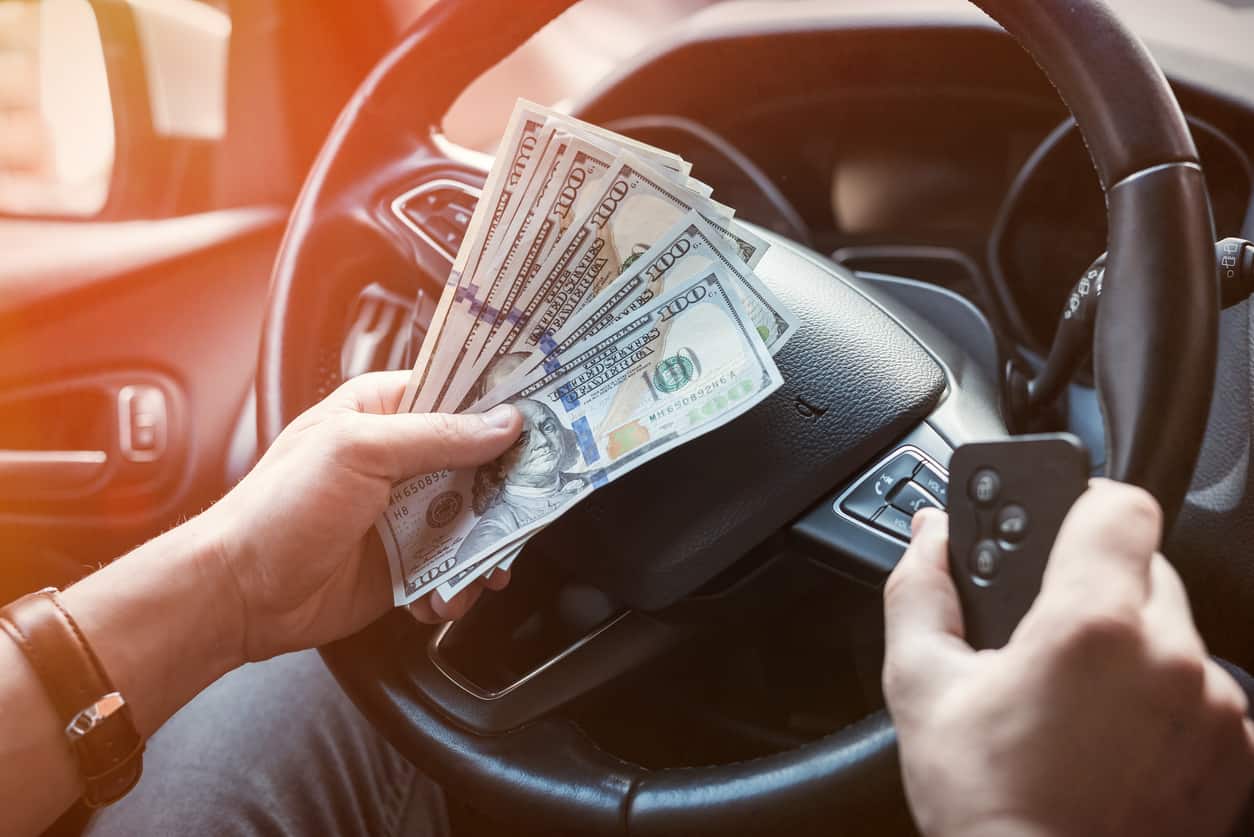 Available Loan Options
Registration loans are only available in Arizona, which means your loan options are limited. Most registration loans are only available in store, which means you have to take time out of your busy day to travel to an office location. On the other hand, title loans are available in various states and some are even available online. A ChoiceCash Title Loan can be one of the best online options for fast financial relief. A majority of the process can be completed right from the comfort of your home!
Monthly Payments
Registration loans work like traditional bank loans. The monthly payments and rates remain constant throughout the repayment period, but that doesn't have to be the case with title loans! ChoiceCash Title Loans offer eligible borrowers innovative terms that could leave you with more money in your pockets.
By making payments on time, your monthly loan amount could decrease every month!2 You could be financially rewarded simply for being a responsible borrower.2 You will be hard pressed to find these perks with a registration loan!
Status of Your Car
If you rely on the use of your car, then a registration loan may be a bad choice for fast cash. A lot of registration loan providers require borrowers to keep their car parked at a secure lot for the duration of the loan period. This lessens the risk for lenders, but can disrupt your life. If you only have one car, you likely use it regularly to get to work, run errands, or take the kids to school. Without a car, you have to rethink how you plan to travel.
When you work with ChoiceCash Title Loans, you don't have to give up the use of your car! During the repayment process, a lien is placed on the car title document, but you can keep driving your car while you make monthly payments.
Repayment Terms
Registration loans and title loans are both short term loan options, but when you work with ChoiceCash Title Loans you may get years for repayment! The average loan period for registration loans is only a few months. This can make repayment more stressful, as your monthly payments may be higher.
Excess Fees
Before you settle on a loan option, it is important that you ask about excess fees, such as hidden fees, prepayment penalty fees, and balloon payments. Registration loans are known for their easy access, but one of the downsides is that you may have to pay more in excess fees.
ChoiceCash Title Loans were designed with the borrower in mind, so there are no hidden fees or balloon payments to worry about! And if you ever want to pay off your title loan sooner than agreed upon, you can do so without being charged an early repayment fee.
Are the Requirements the Same for Registration Loans and Title Loans?
One of the main appeals of a registration loan is that they are typically easy to get. If your credit is less than perfect, you may think that registration loans are the only available option. But title loans offer flexible requirements as well!
Take a look at what you need to qualify for a title loan:
You must be 18 years of age or older
You must have a car title in your name
You must have a car with positive equity
You must have proof of income
That's it! You are not expected to have perfect credit or an untarnished financial background. A lot of people experience financial issues at some point in their life, so why should your emergency cash options be limited to just registration loans? Get a ChoiceCash Title Loan and reap the benefits!1
Inquiry Process for Registration Loans vs. Title Loans
If you want a registration loan, typically you have to drive to an office location in person to inquire and have your car inspected. But if you need money now, you may not have time to waste on unnecessary travel.
When you work with ChoiceCash Title Loans, you can inquire online and complete the car inspection right from home!1 You will simply be asked to take some clear photos of your car and upload them online.
Save time and effort on the loan process by dialing (855) 914-2945 to speak with a title loan representative or complete a 5-minute inquiry form online. Learn how much you could get with a title loan over registration loan today!1