How Does a Car Registration Loan Work?
If you're a resident of Arizona, a registration loan is an alternative loan option that may be available to you. A car registration loan is a type of loan that allows you to use your car registration as collateral for the loan. A lender will determine an applicant's eligibility and loan amount by assessing their ability to repay. If the borrower is approved, they must make regular payments until they pay the loan in full.
While vehicle registration loans can provide some temporary financial relief, they could be financially devastating in the long run. Payday loans aren't available in the state of Arizona, but registration loans are. Registration loan lenders are known to use the same tactics payday lenders use to trap customers in a cycle of debt. So be prepared to deal with high interest rates that are tough to repay!
Car registration loans may provide quick funding that can cover an unexpected bill or expense, but they may not be worth the debt they can cause. Although they can allow customers with bad credit to apply for cash, many more advantageous loan options could be available to borrowers without a strong credit history!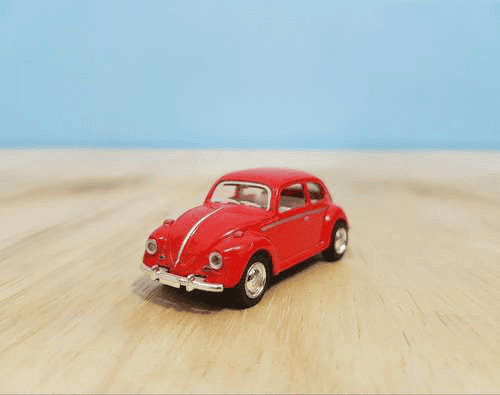 How Much Cash Can I Get with a Registration Loan?
Despite the fact that you may find better loan options online, you may still wonder how much you could borrow with a car registration loan. Generally, the amount you can obtain through a registration loan will be based on:
Your Income,
Your Car Value,
And Your Ability To Repay The Loan.
However, you will not be approved for a larger loan amount if you do not have the means to repay it. If the amount you are approved for with a registration loan is not enough, there are other resources you could consider taking advantage of.
For example, if you are approved for a title loan, you could typically get anywhere from $1,000-$10,000! The money you can obtain through a car title loan depends on your vehicle's value, your state of residence, and your ability to repay the loan. The collateral for the loan is your vehicle, which makes the loan secure and allows you to borrow against its value.
While you may be able to obtain cash through a registration loan, they can come with certain disadvantages. Typically, the interest rates on car registration loans are high, and the repayment period is short. In other words, if you can't pay the loan back on time, you may face additional fees that could increase your debt and complicate the repayment process. In some cases, a registration loan lender could send your debt to a collection agency if you default on your loan. Additionally, if you fail to repay the loan, the lender could sue you for the remaining balance, plus interest!
After learning about the disadvantages of a registration loan, you may be curious to know more about the other loan options that are available to you. Keep reading to learn more about alternative loan options near you!
Are there Any Alternatives to a Registration Loan?
Choosing the right loan for your financial emergency can be a difficult task. While many alternative loan options exist, every person's financial situation is different. A loan that is beneficial for one borrower may not be the right fit for you and vice versa!
Take a look at some of the other alternative loan options available to you besides a car registration loan:
Credit Card Cash Advance: If you currently have a credit card provider, this may be an option available to you. A credit card cash advance allows you to tap into your available credit line to access cash when you need it. While that is a fast way to get funding, there are some downsides to consider. Taking out a cash advance on a credit card will increase your balance the same way a purchase does. Additional fees (like the cash advance fee) may apply, and the interest rate may be higher for a cash advance than the interest rate for a regular purchase with your card. If you do not have the means to pay it back quickly, a cash advance on a credit card may not be the right fit for you.
Personal Loans: With a personal loan, lenders will use your credit history and income to determine your eligibility and loan amount. Without a good credit score and a steady source of income to back you up, it can be difficult to qualify for a personal loan. Even if you're eligible for a personal loan, the interest rate may not be ideal for your budget.
Auto Title Loans: A title loan is a type of secured loan that allows you to pledge your vehicle title as collateral in exchange for funding. Your loan amount will largely depend on your income, the state you reside in, and your car's value. Title loans could be an alternative option to consider when you have bad credit and are short on cash. With a ChoiceCash title loan serviced by LoanMart, qualified borrowers can access competitive interest rates and a convenient way to apply online or over the phone!1
What is the Difference Between a Registration Loan and a Title Loan?
Car registration loans and auto title loans share some similarities. The first similarity is that both can offer people with poor credit the opportunity to borrow money by allowing them to use collateral to secure the loan. The use of collateral can make the approval process much more flexible for borrowers that need emergency cash. Both car registration loans and title loans can be convenient to apply for.
However, there are a few key differences between the two loan options.
With a car title loan and a registration loan, you are able to apply for funding even if you are still financing your vehicle. However, with a car title loan, if you are approved and sign your contract, your existing auto loan is directly paid off by the title lender. Then, your obligation is to repay the title loan in full.
You may also apply for a car registration loan if you are still paying off your car. But if you are approved, you will take on an additional loan. The registration loan lender does NOT pay off your auto loan, so you are responsible for repaying both loans simultaneously.  
Additionally, registration loans are only available in the state of Arizona. In comparison, title loans are available in many states.
It is possible that you still have questions about title loans even after reading about the differences between the two loan types. If that's the case, contact a ChoiceCash title loan representative at 855-422-7402! Title loan representatives are available six days a week for extended hours to take your call.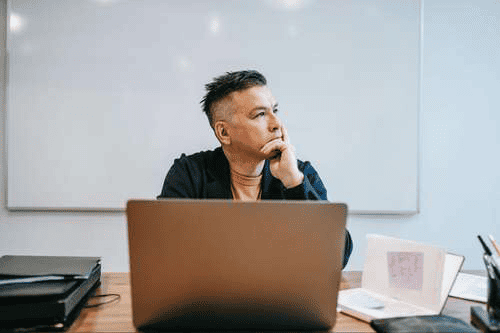 Why Should I Choose an Auto Title Loan Instead of a Car Registration Loan?
Finding the right loan is tough, but not impossible if you have access to the right resources and information. Suppose you are stuck between choosing a registration loan or a car title loan. In that case, there are a few factors to consider:
Your Financial Goals: You may not consider your long-term financial goals if you are primarily looking for an easy way to get quick funding. In the long run, competitive interest rates are beneficial and can be easier to repay than high interest rates. ChoiceCash title loans can offer qualified borrowers competitive rates!1
The Benefits to Take Advantage of: With ChoiceCash title loans, eligible borrowers could benefit from a convenient inquiry process, competitive interest rates, and monthly payments that may decrease![2] Not only that, but applicants may receive quick funding in as little as one business day if they qualify!1
While both car registration loans and title loans are alternative loan options for borrowers with bad credit, they are fundamentally different. These differences may seem small, but they can impact your financial future! Choosing the right loan for your situation could help you get back on your feet and stay on them.
Car title loans could be a way to solve your financial troubles and avoid the headaches associated with registration loans. Go online or dial 855-422-7402 to begin the approval process for a ChoiceCash title loan today!1
What Do I Need to Get a Car Title Loan?
What you will need to get an auto title loan is simple and straightforward! You must submit a few documents to initially qualify for a ChoiceCash title loan.1
While you must meet some additional requirements to qualify for an auto title loan, you can anticipate turning in the following paperwork when you apply for a car title loan online:
A Title to a Qualifying Vehicle in Your Name
Proof of Valid, Government or State-Issued Identification
Recent and Clear Pictures of Your Car (Hood, Rear, Sides, Odometer, Vehicle Identification Number)
Proof of Address
Documents that Verify Your Income
Once you submit each document online, you could move on to the final step of your loan inquiry if you are approved!1 In order to ensure a smooth application process, it is recommended that you gather your documents in advance.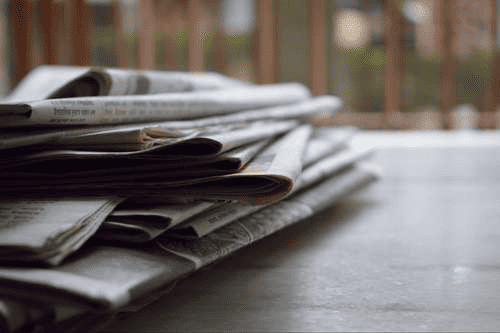 What are the Requirements for Title Loans?
In addition to submitting the correct documents, there are other initial requirements you must meet to obtain approval for a ChoiceCash title loan:1
You Must Be at Least 18 Years of Age or Older
The Car Title Must Be in Your Name
You Must Demonstrate the Ability to Repay the Loan
Your Vehicle Must Have a Significant Amount of Positive Equity
If you meet the qualifications and submit the right documents, you could obtain quick funding in as little as 24 hours with a ChoiceCash title loan!1
Where Can I Apply for Car Title Loans Instead of Registration Loans?
Ready to see if your vehicle will qualify for an auto title loan? With a ChoiceCash title loan, you can access a quick and simple approval process online or over the phone!1
It can take no time at all to see if your income and car qualify for the quick funds you need to get back on your feet. Get started on your car title loan today by filling out a brief online inquiry form.1