Can You Get Title Loans Without Registration?
Yes! Depending on the lender you are working with and your current state of residence, it is possible to get a title loan even if your car isn't registered or your registration is past due. That is because, in most states, the respective state's Department of Motor Vehicles (DMV) will allow a title loan lender to place a lien on your car title even if your registration is past due.
Call 855-422-7402 to speak directly with a ChoiceCash title loan agent and learn more about title loans without registration!1
Is it Possible to Get Title Loans with Expired Registration?
Looking to get title loans with expired registration? Suppose the title lender you work with is a licensed registration service in the applicable state. In that case, the title lender may be able to pay the registration fees and any past due fees directly (past due fees can include outstanding tickets / fines).
If the lender pays the fees on your behalf, they will be included in the total loan amount. Otherwise, you can use your loan proceeds or a portion of your loan proceeds to pay your past due registration directly to the DMV.
What is Car Registration, and Why Do I Need it?
Car registration documents are used by state governments to connect a vehicle to its rightful owner. Almost every state in the U.S. requires vehicle owners to have valid vehicle registration. You may face fines or legal trouble if you are caught driving without valid proof of registration. Drivers must renew their registration either yearly or every few years, depending on where they live.
Car registration is important for many reasons. One of the most relevant reasons, however, is that you may need it to apply for a title loan in a state that requires it! If you don't have this paperwork for some reason, there are simple ways to replace your missing document or obtain a new one. While it is possible to get title loans without registration, it is important to keep track of the expiration date of your car registration and renew it before it expires.
Each state has its own rules for dealing with car registration. Some states may hand out cards, while others provide drivers with documents that have stickers to place on their license plates.
How Can I Apply for Car Registration?
If you're a new car owner, you must register the vehicle in your state. Remember that car registration can cost money, so prepare to spend anywhere from $50-$200, depending on where you live.
You may handle the vehicle registration on site if you purchase a brand-new car from a dealership. If you're buying a used car or one from an individual seller, you must visit a DMV, or a registration service location (such as certain AAA locations), to complete the registration process.
Suppose you lost or misplaced your vehicle registration card. In that case, you can get a replacement registration card through your DMV, but you must resubmit the necessary paperwork and an application. There is usually a small fee associated with this service. Generally, the steps to obtain a replacement card are the same no matter which state you reside in: fill out an application and pay a replacement fee.
Depending on the state, the replacement fee can range from $2 to $20. In some states, applicants are charged additional fees to use the DMV's online services. If you contact your local DMV, they should be able to provide you with the total cost of replacing the vehicle registration.
What Do I Need to Get Title Loans with Expired Tags?
While it is possible to apply for title loans with expired tags, you will still need to meet some initial qualifications. The good news is that the title loan requirements can be simple and easily understood.1
To qualify for an online title loan without registration, you will need to meet the initial criteria:1
Be 18 Years of Age or Older: You must be an adult to apply for title loans within the United States.
Have a Qualifying Vehicle with a Title in Your Name: With a car title loan, your vehicle title is the collateral for the loan. You will need a qualifying vehicle title in your name to apply for title loans without registration. However, if you're financing your car, you may still be eligible for an auto title loan if your vehicle has enough equity to qualify as collateral.1
Possess Enough Positive Equity in Your Car: A prospective borrower must have a vehicle with enough equity to qualify for funding at the time of their application. Title lenders examine the car's value closely when determining an applicant's eligibility and loan amount. The more your vehicle is worth, the higher your loan proceeds may be. You could always use the ChoiceCash online calculator tool to get a quick estimate of your vehicle's equity and find out if you qualify for title loans with expired registration.1
Provide Proof of Your Ability to Repay a Car Title Loan: You wouldn't need a traditional career or 9-5 job to meet this requirement. Title loan applicants can use various alternative forms of income to prove their ability to pay off a loan, such as: bank statements, pay stubs, workers' compensation, or proof of pension income.
It takes no time at all to find out if you qualify for an auto title loan. If you meet the initial requirements and obtain approval, you could receive quick funding in as little as one business day with a ChoiceCash title loan serviced by LoanMart!1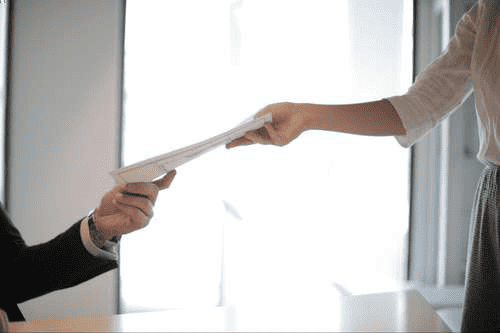 What Documents Do I Need to Get a Car Title Loan With No Registration?
If you want to apply for title loans without tags, you are required to submit some documents during your application. The paperwork is used to verify your information and the value of your vehicle.
You can expect to hand in the following documents when you apply for a car title loan with no registration:
Proof of Address
A Car Title in Your Name
Verification of Reliable Income
Proof of Valid, Government or State-Issued Photo ID Card
Recent Photos of Your Vehicle (Back, Front, Sides, Odometer, VIN)
You can conveniently upload your documents online. Additionally, you can text, email, or fax them to a ChoiceCash title loan representative! Applying for title loans without tags can be that simple and convenient. Contact a ChoiceCash title loan agent at 855-422-7402 if you have questions or concerns about this step in the approval process.1
Where Can I Apply for Title Loans Without the Car Being Registered Near Me?
Applying for title loans without the car being registered can be simple, and you don't need to leave the house to do it! You can apply for a ChoiceCash title loan online with your smartphone or computer. There is no store visit required to apply for title loans without registration!
If you are ready to apply, all you will need to do is visit the ChoiceCash website and fill out a short prequalification form, or you can give us a call at 855-422-7402. Upon approval, you can choose direct deposit or have the funds added to your debit card to get your money in as little as one business day!1
Frequently Asked Questions
How Can I Get a Title Loan Without Car Registration?
Unfortunately, you need a current car registration certificate to inquire about car title loans. This paperwork is a legal requirement for almost all car owners across the country, and driving without registration is usually against the law.
How Can I Apply for Car Registration?
Registering your car can be simple! You need to go to the DMV in your area, provide them with specific information about your vehicle, the necessary paperwork, and they will send you plates in the mail.
Why Is Car Registration Important During an Online Title Loan?
You need current car registration proof during an online title loan inquiry so lenders can verify that you are the owner. Without this information, you can't move forward with your application. However, applying for car registration can be simple.
How Can I Borrow Money to Pay the Car Registration Fees?
Car registration certificates will cost money, but the price varies depending on the state and can be anywhere from $50 to $300. You can charge the amount to a credit card and then use a title loan to relieve the financial stress later on.
What Is Vehicle Registration and Why Is It Important?
Car registration is official proof of who owns the vehicle and that it's safe to drive. You must renew your registration every one to two years and can face legal consequences if you're caught driving with expired tags.