Have you ever been in a situation where you needed cash fast? Your financial situation can change unexpectedly, and if you do not have an emergency fund, you may think you are out of options. Luckily, a title loan can come to the rescue when you are down on your luck financially. But how much can you get for a title loan?
A title loan is a unique type of secured loan that uses your car's title as collateral. You can typically borrow anywhere between 25% to 75% of your vehicle's value, depending on the available equity in it.¹ Thanks to modern technology, you can inquire for a title loan directly from your smartphone or computer and have the cash in as little as 24 hours!¹
So, if you need some extra money, a title loan might be just what you need. Keep reading to learn more about how much you can get for a title loan!
How Much Can I Get for a Title Loan on My Car?
While you may be concerned about how much you can get for a title loan, there are a few requirements to be met.
Title loans can be a flexible loan option that caters to borrowers without a strong credit history.1 But, like any loan you apply for, there are requirements that need to be met initially. Some of the requirements for a ChoiceCash Title Loan include:
The Borrower Must be 18 Years of Age or Older
The Borrower's Car Must Have Qualifying Equity
The Borrower Must Have Proof of Qualifying Income or Alternative Income
The Borrower Must Be Able to Show They Have the Ability to Repay the Loan.
Essential requirements are the borrower's ability to repay the loan and the available equity in the collateral. If a vehicle has more equity available, the borrower may be able to get a higher loan amount through a title loan than they would through an unsecured loan!
This is only possible if the borrower is able to afford the loan payment each month.¹ The requirements for a car title loan can be simpler than you might think!
Do I Need a Bank Account to Get a Car Title Loan?
In most situations, a bank account is required to validate one's ability to repay the loan. Even if you don't have a bank account, it may not stop you from qualifying for the cash you need through a car title loan.1 There are many reasons you may not have a bank account. Although you are encouraged to get one, you can still repay your loan and receive your cash without one.
Some ways you can repay your ChoiceCash Title Loans are:
By Phone through a Card
Through the Online Account Portal
Mail Payment to the Payment Center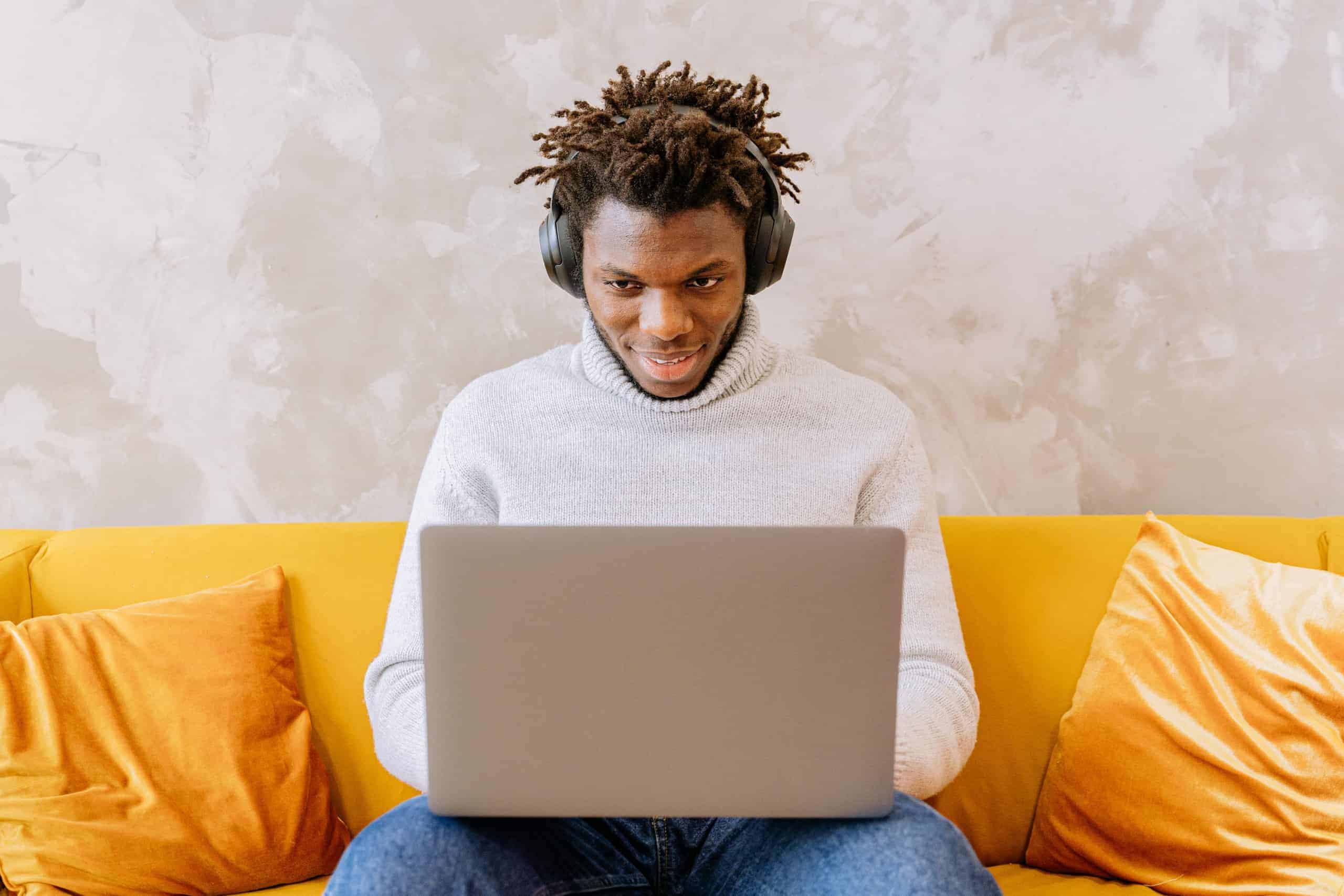 What are the Income Requirements for a Title Loan?
While you may think you need a 9-5 job to apply for a car title loan, that is not always the case. Instead, title loan agents can utilize a variety of income verification approaches to approve consumers. Alternative forms of income that are accepted include:
Social Security Payments
Workers Compensation
Settlement Income
Self-Employment
Retirement Income or Pension Benefits
Not sure if your income will qualify for a ChoiceCash Title Loan? Call
How Much Cash Can I Get for a Title Loan?
Your car title loan amount will depend on the value of your car and your ability to repay. As a result of these factors, a vehicle inspection is necessary during the approval process!
This inspection will help a loan agent determine the condition of the vehicle and its value. While some title loan providers will require an in-person inspection, ChoiceCash Title Loans is all about convenience! You can quickly complete an online inspection by submitting a few photos of your car. Take pictures of:
The Back, Front, and Sides of the Vehicle
The Odometer
The VIN # (Usually Located on the Dashboard)
With this vehicle inspection, your car's information and condition can be evaluated. Your car's current condition and its available equity will determine what your potential loan amount is!
If you are like most vehicle owners, you may not know what your car's current equity is. Luckily, you can find out easily through ChoiceCash Title Loans online calculator!
Simply input a few bits of information about your vehicle to receive both an equity estimate and a free online quote.
What Benefits Can I Get for a Title Loan on My Car?
When you apply for a loan, you may think that you are receiving just cash. But with loan options like ChoiceCash Title Loans, you can take advantage of more benefits besides your funds! Take a look at the many potential benefits of getting a title loan, including:
Competitive Interest Rates: An interest rate is the cost of borrowing money. The good news is that ChoiceCash Title Loans offer competitive interest rates based on up-to-date market analysis!1
Keep Driving: You don't need to give up your normal driving routine to get the funds you need! If you make your title loan payments on time, you can keep your usual driving routine.
Get Fast Funds: Car title loans were created with convenience and speed in mind. When a financial emergency hits, you may not have time to waste. If you are approved for a ChoiceCash Title Loan, you could get your cash in as little as one business day!1
What Else Can I Get for a Car Title Loan?
With loan options like ChoiceCash Title Loans, there are more perks than you think! Check out some of the benefits you can qualify for if you are approved for funding:
Available Funding1: Since title loans are secured loans, there is a potential to receive more funding through a title loan than you would through an unsecured loan. Unsecured loans are based on your credit score, whereas secured loans, like an auto title loan, might provide larger funding amounts if your collateral has more equity.1
Flexible Approval1: Because the primary reason for loan approval is collateral, it may be considerably more flexible than traditional loans! Even if your credit score is poor, you may still fit the eligibility criteria for a title loan.1
Fast Funding1: You could get your cash in as little as one business day after approval.1
Keep Driving Your Car: You can continue to drive your car during the payoff process if you make your payments on time!
How Do I Get a Title Loan Online?
If you need cash quickly, you can start the process by submitting the form online or by calling a ChoiceCash Title Loan Agent at 1-855-277-4847. Generally, you will need the following documents to get a car title loan:
Government ID: Passport, Military Id
State Issued: Driver's License or Identification Card
Title To Your Vehicle: Car Title In your name.
Proof Of Income: Paycheck Stub, Social Security benefits, Bank Statements,
Proof Of Residence: Electric Bill, Gas Bill, Water Bill, Internet Bill, Cable Bill, or Mail
References: Personal and Professional References May Be Required for More Information Call a Loan Agent Toll-Free at 1-855-277-4847.
How Can I Pick Up My Cash After Approval?
With loan options like ChoiceCash Title Loans, you have a few different ways to pick up your funds after receiving approval.
Some of the most convenient ways are:
Delivered by Check in the Mail
Direct Deposit to your Bank Account
Picked Up at Any Participating Money Transfer Location Near You
Can I Get a Title Loan with Bad Credit?
ChoiceCash Title Loans are not as complicated to inquire for as traditional loans.1
You may still be eligible for a title loan even if your credit history is not up to par!1 You don't need perfect credit to get the financial help you need.
However, your credit history is still considered during the approval process. It may not be the focal point of the process, as these two factors will matter the most:
Your Ability to Repay a Loan
The Equity in Your Automobile
With a qualifying vehicle and proof that you are able to repay your loan, it can be easier than you think to get the financial help you need!1
How To Pay off Your Auto Title Loan
Getting the financial help you need from an auto title loan is an important step on your financial journey. But it can be overwhelming to think about paying off the entire amount all at once. Luckily, there are easy and manageable ways you can pay off your auto title loan:
1. Understand Your Loan Plan: When you consider the total cost of borrowing for an auto loan, it may appear to be a lot of money. However, when you break it down into smaller installments over time, it may become more manageable.
2. Evaluate Your Budget and Create a Plan: If you are looking to pay down your auto title loan, the best place to start is by creating a budget that includes all your monthly expenses and your auto title loan payments. It might also be helpful to look at bills you'll be paying in the coming months (e.g., car insurance, utilities), so you can see just how much money is going out every month. Once you know what you're working with, create an auto title loan repayment schedule that lets you set aside enough money each month to make your auto title loans payments on time. Make sure that you are prioritizing your loan payment and cutting back on expenses where you can! While it is difficult to say no to entertainment and eating out, it can be beneficial in the long run.
4. Stick to the Repayment Schedule and Your Budget: The easiest way to be successful financially is to stick to your budget and make all your auto title loan payments on time. The auto title loans repayment schedule, and your budget are only useful if you can stick to it. So, if you find yourself missing payments here and there, take a step back and think about why this might be happening. Are there any unexpected expenses in your budget that leave little room for auto title loan payments? Are you concerned about money management or financial literacy? There are ways to educate yourself about money management and saving to prevent missed payments.
5. Celebrate when you've paid off your auto title loan! When you've finally paid off your auto title loan, congratulate yourself on sticking with it and staying committed to the repayment schedule. With a good budget in place and new money management skills, it can be easier than you think to succeed. Just don't forget that auto title loans are not a long-term financial solution – if anything, they should be viewed as an important steppingstone toward improving your overall financial health. After all, once one loan is paid off, there will likely be another car repair or other unexpected expense just around the corner! That's why taking control of your finances is so crucial to remaining financially stable – no matter what comes up, at least.
Find out How Much You Can Get for a Car Title Loan Online
Not sure where you can find out how much you can get for a car title loan? Good news! The approval process can be easier than you think, and it is available online.
Simply head on over to the ChoiceCash Title Loan website today to fill out a short inquiry form to see what you are prequalified for. You can even give a loan agent a call directly at 855-277-4847 to get your title loan questions answered in real-time!
With an approval process this easy, why wait to see how much you can get for a car title loan? Get your cash in as little as one business after loan approval!1