What is a Registration Loan?
If you can't catch up on bills this month, you may be searching for a loan to make ends meet. While several loans could provide that relief, you may struggle to find a lender willing to approve you. For example, eligibility for unsecured loans like personal loans is solely dependent on your income and credit history, which can be difficult for those with a bad credit score. But even if you do qualify for an unsecured option, you may face high-interest rates and hidden fees that could leave you in a cycle of debt! So is there no way out of your financial crisis? Thankfully, some other options could benefit you more in the long run!
A secured loan might be the easier choice to make, since you use collateral to secure the funding.¹ That means your credit or financial background isn't that essential in qualifying for the cash you need now!¹ So, when talking about secured loans, there are two big options for you to consider: an auto title loan and a registration loan. Both loans could be useful when you need money in a hurry, but one might be better than the other, depending on your situation. A vehicle registration loan is a short-term loan that requires your car's registration as collateral; it could sound ideal, but there are some caveats that you should be aware of. Some registration loan lenders might ask you to give up your vehicle during the loan process, which is inconvenient when you need it to travel. Suppose you make daily commutes to work or school. In that case, you'd be spending a lot of cash on taxis, or you'd need to arrange daily carpools. Not only that, but registration loans are only available in a few states!
However, car title loans would only require you to use your vehicle's title as collateral for the funding!¹ You may borrow money and find competitive interest rates that can work with you.¹ Plus, you could keep your car during repayment, as long as you're responsible with your monthly installments!¹ What's even better is the possibility of earning your money in as little as 24 hours!¹ Simply apply online for a ChoiceCash title loan, and you may receive an approval status in no time!¹ If you prefer talking to someone on the phone, you could always contact a title loan representative by dialing 855-914-2945.
Read below to learn more about how registration loans work before making a final decision. You may end up agreeing to get a car title loan if it feels like the right fit for your financial situation. Only you can make that choice!
How Does a Vehicle Registration Loan Work?
Car registration loans could be reasonable if you have the means to repay a loan in a short period. Typically, a lender might give you anywhere between thirty days to one year to pay off the loan. But this may not be the right choice if you want or need more time to repay. It may sound similar to payday loans, but you might not have to pay everything in a single installment. Keep in mind that payday loans do not work with collateral, unlike auto registration loans.
One advantage of vehicle registration loans is that lenders may approve you without owning your car outright. Just like title loans, the amount you'd receive on a registration loan depends on the value of your vehicle and your income level.¹ To qualify for car registration loans, you would also need to meet the following requirements:
A current driver's license and a car registration tied to your current address
You must at least be financing or leasing a vehicle in your name
Make sure your car information is up to date
Be aware that your vehicle must not go through repossession or have any liens during the loan duration.
Registration loans typically don't provide much money to borrowers, so be conscious of that when deciding which loan to get.
What are the Pros and Cons of Registration Loans?
It's essential to weigh the advantages and disadvantages of vehicle registration loans to make an educated decision. Take a look at what a borrower can expect if they acquire a registration loan online:
Pros
A person with bad credit may have a hard time acquiring funds from a traditional loan. Fortunately, that might not be the case when you obtain registration loans! Just use your vehicle's registration as collateral to secure your loan proceeds. But don't worry about owning your car outright, as you may still be able to qualify for your loan if you are financing your vehicle! If you need money for a short period, this may be a good option; but remind yourself that registration loans are short-term loans, which means you have a certain amount of time to repay them.
Unlike title loans, there is no risk of losing your car to a repossession when you default on your loan. However, a lender could sue you in court so they can recoup their money.
Cons
The problem with short-term loan options like a registration loan is their potential to have high-interest rates! While they may provide you with fast cash, you could have more debt than before if you cannot handle those rates. In addition, you could face hidden fees that can increase what you owe to the lender! Since you can obtain a registration loan without owning the vehicle outright, the borrowing limit can be lower. It's unfortunate for those who need more cash to cover an expensive purchase or expense!
As you may have read previously, a lender could still sue you if you decide to default on a loan. Or, they can send your account into collections.
It's important to think carefully before applying for a registration loan. Vehicle registration loans can be a good funding option, but they might not be worth the trouble you'd get. Check out the benefits of a title loan with ChoiceCash!¹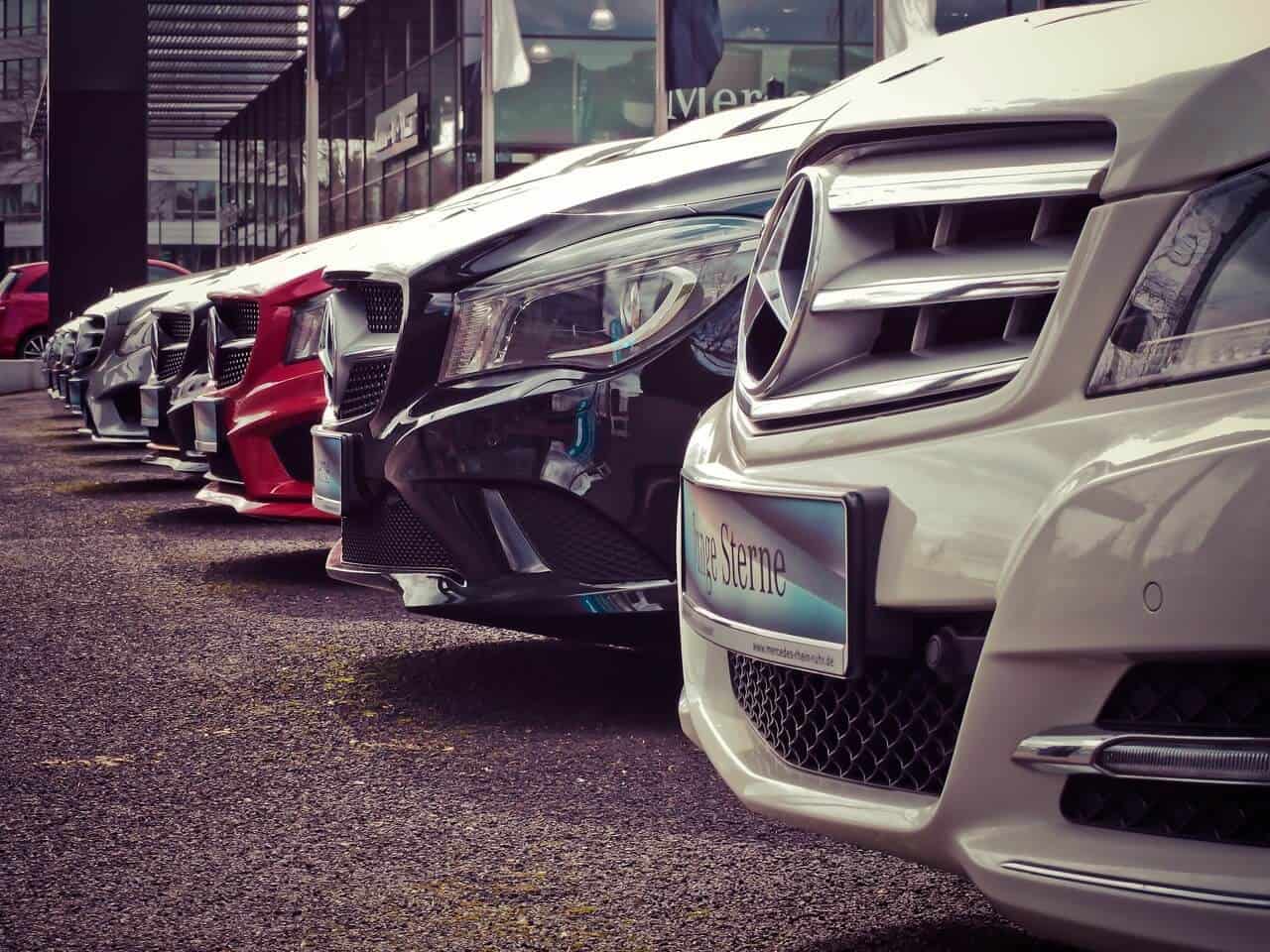 Are There Better Options Than Applying for Registration Loans Online?
After reading about the negatives of registration loans, you may wonder if better loan types are available. Fortunately, if you have a car, you could obtain another secured loan option!
Take a look at some alternative loans that allow you to use your vehicle as collateral:
Auto Title Pawn Loans: An auto pawn loan is a type of loan that allows borrowers to pawn their car's title for cash. However, some lenders might ask to keep your vehicle within a storage facility until you repay the loan. The loan amount you'd potentially obtain depends on the car's used condition and value. If the car were to be sold on the market, you would receive a portion of the vehicle's used value. Pawning your car's title can also risk breaking your bank account, since auto title pawn loans are usually known for their excessively high-interest rates. Not only that, but they may come with strict repayment terms that could be stressful!
Auto Title Loans: A car title loan is similar to auto pawn loans because you may use your car as collateral. But unlike some auto pawn loan options, you can keep your car during repayment if you make your payments on time! You would also deal with competitive interest rates if you qualify for options like a ChoiceCash title loan.1 Title loan lenders could give you a significant loan amount if your vehicle has a high-equity rate and you have the income to support that total.¹ That means the more equity your car has, the more money you could potentially receive!¹
Instead of using a vehicle's registration for a loan, you could use a car's title to acquire a simpler choice!¹ Through a ChoiceCash title loan serviced by LoanMart, you could obtain funding in as little as one business day!¹ Contact a ChoiceCash title loan agent at 855-914-2945 if you have any questions or concerns.
What is the Difference Between Car Registration Loans and Title Loans?
You might have noticed some differences between a title loan and a registration loan. Although both use collateral to secure funding, some notable distinctions exist that could make title loans the best choice. For instance, titles only change if the owner changes the car or pays off a loan, while people must regularly renew vehicle registrations.
Here are some significant advantages that could make car title loans better than registration loans¹:
The Loan Amount Offered
Some financial struggles require you to have a certain amount of cash to get back on your feet. As you may already know, registration loans could only offer a small money total, which might not be enough for what you need. However, title loans could offer you an amount that reflects your car's equity and income level!¹
Competitive Interest Rates¹
With a title loan, you may be able to access different interest rates than you would through a registration loan. Instead, get industry-wide competitive interest rates based on up-to-date market analysis through a title loan from ChoiceCash!¹
The Length of the Loan Term
Another advantage that title loans could have over registration loans is their loan terms. Generally, registration loans work with terms that might not be ideal for some; if you require more time to pay off a loan, a car registration loan might not offer you enough time.
But when you inquire about a title loan, you could be working with convenient loan terms.¹ You could always contact a title loan representative from ChoiceCash to ask about loan terms!¹ Don't forget to dial 855-914-2945 to speak with a title loan agent today! It can take no time at all to see if you qualify for the financial assistance you are looking for.1
Affordable Loan Payments¹
It's understandable to be anxious about loan payments since most of them are challenging to meet. With a title loan, you may be able to access affordable loan payments that are based on your income.1 That could give you an opportunity to get your finances back on track.
How Do I Apply for a Title Loan Instead of Getting a Registration Loan?
Now that you know what encompasses a registration loan, you might be ready to acquire a more accessible option like a title loan!¹ It's possible that you could obtain more benefits and competitive interest rates.¹ So why not apply and see what your loan terms are?
When you begin the process of inquiring about title loans, you may find it to be straightforward and easy to get through.¹ It may take no time at all to see if your income and vehicle's equity rate qualify for the money you need.¹ The process would just take a few minutes to complete before you receive an approval status from a title loan agent.¹ Follow these three simple steps so you can apply online for a title loan¹:
Call or Click: Inquire about car title loans by submitting a short form online or dialing the toll-free number 855-914-2945 to speak with a title loan representative from ChoiceCash. Title loan agents are available six days a week for extended hours to help you with any questions or concerns you may have.
Send a Few Documents: A title loan agent from ChoiceCash will ask you to submit some documents as part of the approval process for title loans. Although it may sound intimidating, don't worry; it could be easier than you think!¹ These are documents you could have lying around your house or car. Once you have them on hand, you could quickly send them through the online portal.¹ After submitting them, you may receive a fast response from a title loan agent!¹ Some states might require you to submit additional information, but you can anticipate sending the following documents:
The Title of Your Car
Proof of Income
Proof of Government-Issued Identification
Proof of Residency
A Few Photos of Your Car
Personal or Professional References
Collect Your Money!¹ If you're approved for a car title loan, you can finally get your money!¹ Qualified borrowers can choose between a few different ways to collect their funds, such as setting up a direct deposit to your bank account, or choosing a mailed check to your residence. However, if you prefer getting your funds in person, you can pick up your money at a participating money transfer location near you!
Are you ready to find out if you can get the cash you need for an emergency? Find out if you qualify for title loans by going through a convenient and flexible approval loan process!¹