If you have found yourself in a situation where you need to apply for a loan, there are many online options to choose from. Out of all the loan options available to provide this necessity, a title loan might be the best alternative financial resource for you.¹ But if you have a car that is being financed, you might be wondering- "Can you get a title loan on a car that is financed?"
Although cars are typically paid off when someone inquires about a title loan, those still financing their vehicle are not discouraged from applying. Despite having a financed vehicle, you could still be eligible for a title loan.¹ With loan options like ChoiceCash Title Loans, you could get the money you need in as little as one business day with a qualifying financed car!¹
How Can You Get a Title Loan on a Car That is Financed?
Whether a car is paid off or not isn't an essential factor in qualifying for a title loan.¹ Title loans work by allowing you to use your vehicle's title as collateral to secure the loan. The amount of cash you can secure depends on the equity in your car, not just the number of payments left on your car.
With a title loan, a provider uses the available equity from your car to determine the loan amount that you would receive. Even if you haven't completely paid off your car, it could still have a good enough amount of equity to borrow from. As long as your vehicle has enough positive equity, you could be eligible for a title loan on a car that is financed.¹
In addition to having the right amount of available equity in your vehicle, you must be able to prove your ability to repay the loan. You don't need a full-time job to be eligible for a title loan, but you must be able to afford it one way or the other.¹ That's why it's critical that you choose loan terms that you can afford in the long run. With loan options like ChoiceCash Title Loans, you could set up loan terms that are convenient and affordable after loan approval.¹
Before getting a title loan on a financed car, one thing to consider is how it could factor into the total amount you would owe. When you're trying to get an auto title loan while still paying off your car, the remaining amount you owe on the vehicle will apply to the title loan's principal balance. But don't be discouraged! Your car may have a good enough amount of equity to help cover your expenses without draining your wallet.¹
If you do not know your car's current equity, that is okay! ChoiceCash Title Loans has an online calculator tool that could help you find an estimate of your equity. If your vehicle qualifies, you could receive a quote with no obligation.¹
To find this estimate, you must provide some details about your vehicle:
The Make, Model, and Style Of The Vehicle: Cars manufactured from popular makes or models usually have a high value, despite the year it was released. If the car is a luxury model, it could slow the potential decrease in value. Vehicles that have substantial fuel economy can also have an increase in their market resale value. When speaking of the style of a car, it could refer to sports cars, sedans, station wagons, minivans, etc. The paint, style, and technology packages can also contribute to the vehicle's resale value.
The Year The Vehicle Was Made: Recent cars typically have more resale value than older vehicles. It usually means that newer cars are in better condition and have low mileage, which increases their value. But don't be worried if you have an older car! The popular vehicle makes usually have a significant amount of value, and sometimes classic cars can have more value than modern ones!
The Vehicle's Current Condition: The condition refers to any interior/exterior damage on the vehicle's surface. The condition of the vehicle adds a lot to its value. The better the vehicle's condition, the more value it could get!¹ It's crucial to keep up with tire rotations and oil changes to keep the car's condition steady.
The Current Mileage of the Car: The vehicle's odometer reading can indicate how many times its engine has been used and if it's well-traveled. The current level of mileage on a car could add to its value. If the vehicle has low mileage, it could increase its resale value! But if the car was driven a lot, don't worry! Even with high mileage on the odometer, it could still have enough equity to qualify for a title loan.¹
Any Modifications to the Car: Some modifications or alterations to a car can affect the value. Certain changes to your car could decrease its worth. But that's not the case for every modification! If you decide to upgrade the car's engine or exhaust, its value could increase!
With these details, you can find out if your vehicle has enough equity to qualify for a title loan!¹ Take advantage of a quick and flexible approval process with ChoiceCash Title Loans!¹
What Documents Would I Need to Get Approved for a Car Title Loan on a Car That is Financed?
Title loans are designed to help people from many different financial backgrounds get the money they need.¹ The approval process for a title loan can be flexible even if you have a car that is being financed.¹
During the inquiry process, a loan agent will ask you to submit some documents to verify your information. Some traditional lenders require that you send these documents via mail or in person, which could take a lot of your time.
Thankfully, ChoiceCash Title Loans gives you the convenient choice of sending them online from the comfort of your home¹:
The Title to Your Vehicle: During the inquiry process, you will be asked to submit your vehicle's title. The title must be in your name before you get approved for a title loan on a car that is financed. A title in your name proves that you're the sole owner of the vehicle. If the title is not in your name or if it's missing, a loan agent can help you find out how to go about requesting a transfer. A loan agent would also ask you to submit pictures of the vehicle to verify its condition. You can always use your smartphone to take clear pictures of the vehicle's front, back, and sides. You will also need to take photos of its odometer reading and the Vehicle Identification Number (VIN#).
Proof of Address: In order to receive approval for a car title loan, you must provide proof that you reside in the state you are applying from.As proof of residence, you can use different documents such as recent credit card statements, lease agreements, recent phone bills or utility bills, etc.
Proof of Income: Before inquiring about a title loan, it's crucial to know if you can afford to repay the loan. As long as you can make the monthly payments, you wouldn't need to be actively employed to qualify for a car title loan. The documents you can use to prove your income can be pay stubs, bank statements, proof of pension income, SSI income award letters, a letter of employment from your employer, or other alternative forms of income.
Photo Identification: You must use a form of government-issued identification to prove your identity. You could validate your identity using a driver's license, passport, or another state-issued photo ID.
References: You may be asked to provide personal or professional references during the loan approval process.
To submit these documents conveniently online, all you have to do is either: scan the documents onto your computer, or take pictures using a smartphone. If you have any questions regarding documents or eligibility, call 855-277-4847 for further information. The experts from ChoiceCash Title Loans are available to help clarify information or answer any questions you may have.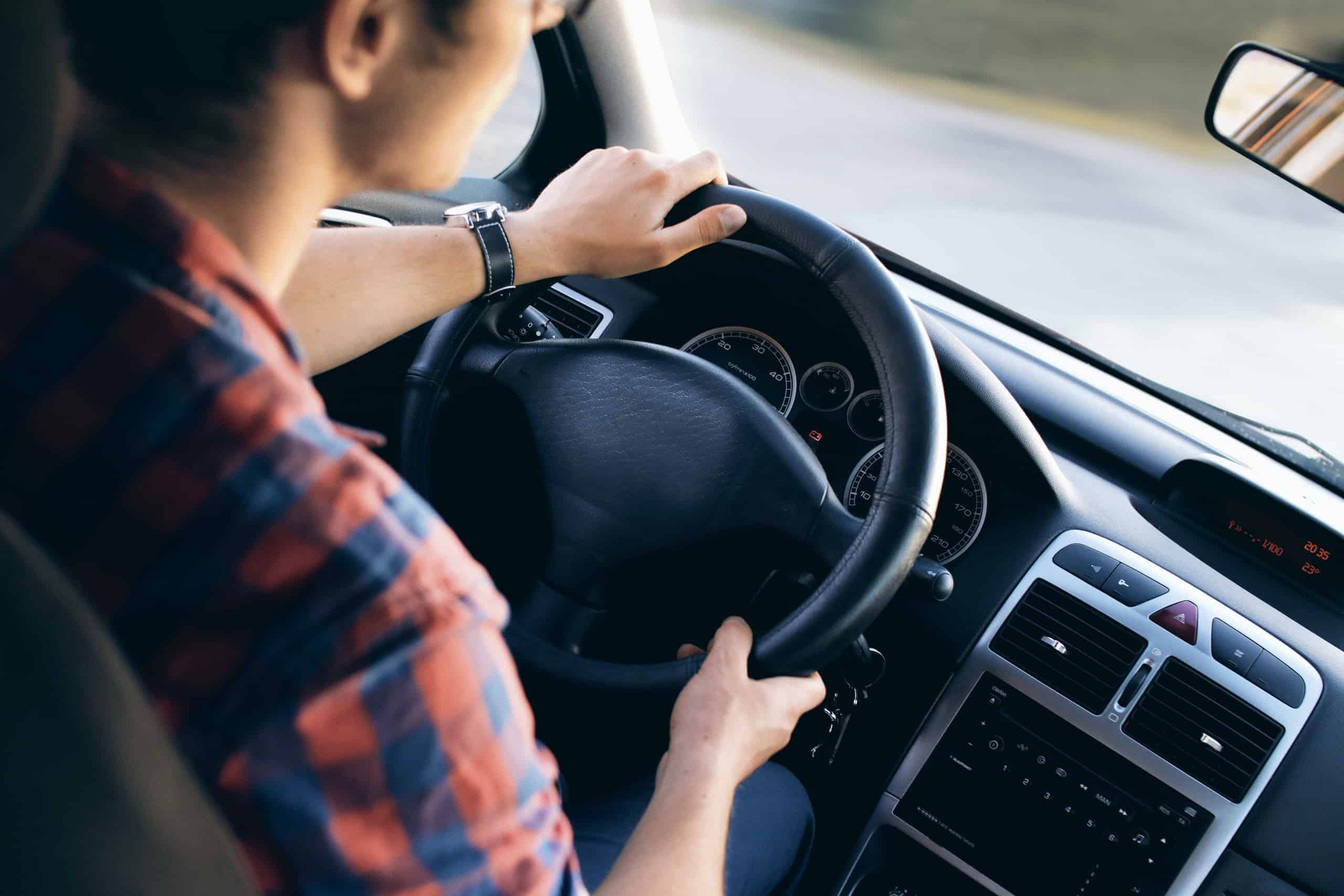 Can I Get an Auto Title Loan on a Car That is Financed with Bad Credit?
If you think you may not qualify for a title loan because you have a financed car, you may also be concerned about your eligibility if you have bad credit. It is possible to get a title loan on a car that is financed. It is also possible to get qualified for a title loan with a poor credit history!1
While many loan options require you to have perfect credit to get approval for a loan, title loans can be flexible despite your credit status.¹ Car title loans are heavily dependent on collateral during the approval process, which can help people who may not have a strong credit history.¹ Although your credit history is considered during the inquiry process, you may still qualify for a title loan regardless.¹
Eligibility for auto title loans is focused more on your ability to repay the loan and the equity in your vehicle.
As long as you can make your monthly payments, you may still be eligible for a title loan.¹ When a loan agent checks your credit during the approval process, do not sweat it! You may still have enough equity from your vehicle to get you approved for a title loan!¹
What Are The Benefits of Getting a Title Loan on a Car That is Financed?
Although you may know that a title loan can help you get fast cash for emergency situations, you may not know that there could be additional benefits from it.¹
It is possible to get a title loan on a car that is financed, but the benefits do not stop there. With loan options like ChoiceCash Title Loans, you could enjoy so many benefits that could help make your experience better.¹ Take a look at the benefits that qualified borrowers can take advantage of with a title loan:
Competitive Interest Rates1: This is one of the most significant benefits to take away from a title loan. Interest rates determine how much you'll pay off in the long run. Secured loans generally offer more competitive interest rates. With loan options like ChoiceCash Title Loans, approved borrowers can expect competitive interest rates.¹
More Available Funding¹: Most unsecured loan options will offer a loan amount based on your income and credit history. However, secured loans can often provide more funding than a person could receive through an unsecured loan.¹ If your collateral has a higher value, you could receive even more funding with a title loan if your income supports the monthly payment.¹
Payments are Affordable and May Decrease²: With loan options like ChoiceCash Title Loans, you could have the chance to qualify for an interest rate and monthly payment that may decrease.2 If you are consistently on time with your installments, this may be a potential benefit for you to take advantage of.²
Pay Off Your Loan Early with No Prepayment Penalties: Many loan options have hidden fees when you pay off a loan early. With ChoiceCash Title Loans, there are no prepayment penalties if you want to pay off your loan before the term ends.
Keep Driving Your Car: If your vehicle is your primary source of transportation, you may be concerned about its whereabouts while you pay off your cash. When you inquire about an auto title loan with a financed car, you can keep the car with you if you are a responsible borrower! Be consistent and on time with your payments so you can keep driving it wherever you go.
With ChoiceCash Title Loans, you can get started with a title loan online with a quick and easy approval process!¹
How Do I Apply for a Title Loan Online on a Car That is Financed?
Now that you know that you could get a car title loan on a financed car, it's time to inquire about one online with ChoiceCash Title Loans! All you have to do is follow these three easy steps¹:
Inquire about a title loan online by submitting a quick form or call a representative at 855-277-4847.
Submit your documents to a loan agent to verify your information.
Get your money!¹
It takes no time to get started on your inquiry process for a title loan to get the money you need today!¹