Can You Get a Title Loan Without a Vehicle Inspection?
A vehicle inspection is often required during the title loan application process to:
Assess the Vehicle's Equity
Determine the Vehicle's Current Condition
Verify the VIN (Vehicle Identification Number)
But, it is possible to get a title loan without the vehicle present! A ChoiceCash title loan serviced by LoanMart does not require a physical vehicle inspection. Instead of visiting a location in person, you may submit recent photographs of your vehicle for a virtual inspection. Title lenders can use pictures of your car during the appraisal process to assess its overall condition and value.
Other loan options can be challenging to apply for and may require a store visit. With a ChoiceCash title loan serviced by LoanMart, however, you can apply online without the vehicle present. This option can be convenient as long as you provide recent and clear photos of your car! Call 855-914-2945 to speak with a ChoiceCash title loan agent or complete this pre-approval form online today.1
What Do Title Lenders Look at During a Virtual Vehicle Inspection?
Lenders look at several factors during a virtual vehicle inspection. This assessment helps them:
Determine Vehicle Value
Verify Vehicle Information
And Calculate Loan Amounts For Qualified Borrowers
Make sure the photos of your car are clear and show the right angles. You will be required to photograph the following:
The Front, Back, and Sides of the Vehicle
The VIN Number (Usually Located on the Driver's Side Door)
The Odometer Reading
These pictures will help a title loan lender determine your car's overall value and condition. Generally, you'll be able to access 25%-50% of your car's value through a title loan. If you qualify for a car title loan without the car present, your loan amount will be based on your ability to repay the loan as well as the value of your car!
The great thing about applying for a title loan without a vehicle present is that the borrower can obtain an estimate of the value of their vehicle online! By entering some basic information into the ChoiceCash title loan calculator tool, applicants can easily receive an estimate of their vehicle's equity.1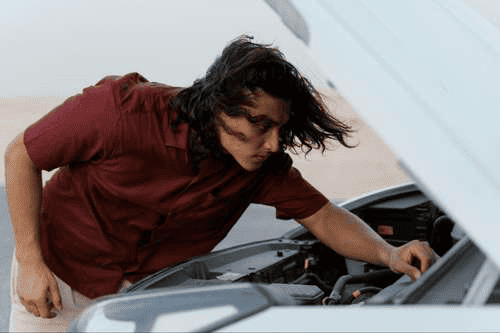 What's Required to Get an Online Title Loan With No Store Visit?
To qualify for a title loan without a store visit, you must meet a few initial requirements and submit the correct documents. Applicants must be at least 18 years old, have a qualifying vehicle with a title in their name, and provide proof of consistent income.
With a car title loan, you will use your vehicle's title as collateral for the loan.
Typically, most lenders require you to have your vehicle inspected before you can use it as collateral. During the inspection process, lenders will determine the car's value and make sure it is in good working condition. This virtual vehicle inspection will influence your eligibility and loan amount!1
What Documents Do I Need to Apply for a Title Loan Without the Car?
In order to get an online title loan without visiting a store, you will need to provide lenders with the following documents:
Proof of Valid, Government-Issued Identification: You can use a valid, government or state-issued photo I.D. card to prove your identity and age during your loan application. Typically, applicants tend to submit a passport or a driver's license.
Proof of Income: You can use bank statements, pay stubs, or proof of alternative income to demonstrate your ability to repay the loan.
Proof of Residence: You can prove your address with a piece of official mail, like an internet bill, a bank statement, or a lease agreement.
Proof of a Qualifying Vehicle Title in Your Name: To qualify for a title loan, your vehicle title must be in your name. Contact your state's DMV (Department of Motor Vehicles) if you need help transferring a title into your name or obtaining a duplicate title.
In addition to these documents, you will be required to submit a few photos of your vehicle in clear lighting. Gather your documents ahead of time to ensure a smooth application process! You can conveniently submit your paperwork via email, text, or fax with a ChoiceCash title loan serviced by LoanMart.1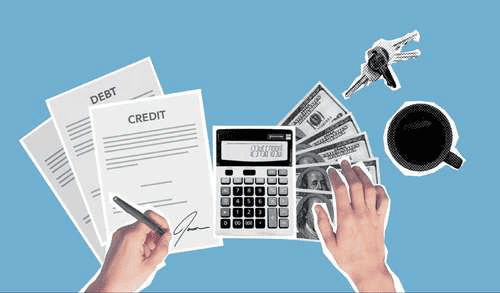 Do I Need Good Credit to Apply for a Title Loan With No Vehicle Present?
A credit score provides a snapshot of an individual's overall financial health, which banks use to determine an applicant's eligibility for a loan. Applicants with good credit scores are more likely to be approved for traditional loans. But, it is not necessary to have good credit to get a title loan without the car present. Car title loans are secured through collateral, which is the title to the borrower's vehicle. This helps to decrease the lending risk if an applicant does not have a strong credit history! So, even if you are not confident with where your score is at, you may still be able to qualify for a car title loan.1
Your credit score will be taken into consideration, but it isn't the most important factor in terms of eligibility. Generally, title lenders care more about the value of your car and your ability to repay the loan. Even if your credit history is less than perfect, you can still apply for financial relief through a ChoiceCash title loan!1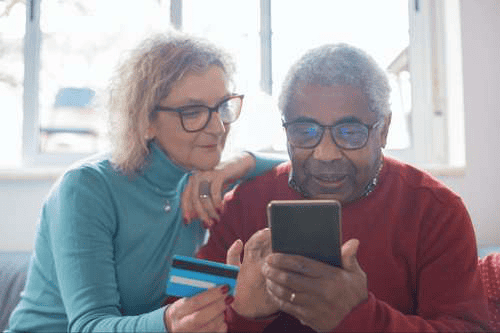 What Are the Benefits of a Car Title Loan With No Vehicle Present?
With a ChoiceCash title loan, you can apply for a title loan without showing the car and take advantage of the following benefits:1
Flexible Approval Process:
One of the most significant advantages of car title loans is the flexible and convenient approval process. You do not need to have perfect credit or a 9-5 job to apply for an online car title loan. 1
Keep Driving Your Car:
You might be curious about what happens to your vehicle once you sign your title loan contract. As long as you make your payments on time each month, you can keep driving your car with a ChoiceCash title loan serviced by LoanMart.1
Quick Funding:
With ChoiceCash title loans, eligible borrowers could access their funds in as little as 24 hours!1 So if you have a financial emergency that needs to be solved quickly, a title loan could be an option to consider.
Where Can I Apply for Title Loans That Don't Require the Car Near Me?
A title loan application can be done online or over the phone, so there's no need to bring your car anywhere! Whether you need extra money to consolidate debt or pay for an unexpected expense, a title loan could be the solution for you.1
Ready to apply for a car title loan without the vehicle present? With ChoiceCash title loans serviced by LoanMart, all you need to do to get started is fill out this pre-approval form, or call 855-914-2945 to speak with a title loan representative.1