If you find yourself short on some financial expenses, you may be in need of some quick funding. It can be incredibly frustrating to not be able to get the financial help you need when you need it. With car title loans, you may have the possibility of quick funding regardless of your credit score!1 If you are searching for quick cash, you may be curious about the car title loan requirements you'll need to meet to get approved.
The last thing you need when you are desperate for some funding is to have a million hoops to jump through, with requirements you just can't meet. With car title loans, the requirements can be simple and straightforward. You know what to expect because the requirements just make sense.
ChoiceCash Title Loans, serviced by LoanMart, can help you get the funding you need when you need it with an easy approval process!1
What Are Car Title Loans?
Car title loans can be accessible to such a wide variety of people despite a poor credit score or even a past bankruptcy because they are secured installment loans. Secured loans use collateral to minimize the risk posed to lenders by borrowers with poor credit.
As their name suggests, car title loans are secured through the equity value of your vehicle. This makes it possible for you to be approved more quickly and with less hesitancy for the funding that you need.1
How Title Loans Work
The entire process for car title loans couldn't be simpler and more streamlined for approved borrowers through ChoiceCash Title Loans serviced by LoanMart. Additionally, when you know what to expect, you will be even better prepared to make the most of your funding.
Here is a step-by-step look at how title loans work from beginning to end:
First, you will need to apply for qualification by filling in an online form, sending in some important documents, and talking briefly with a title loan agent. If you meet the requirements, then you will be approved for your title loan!
After you have qualified for your car title loan, you will have a lien placed on your title. The lienholder has a legal right to your vehicle during the repayment period. However, once the loan is paid in full, this lien is removed.
You get to keep driving your car as you normally would throughout the duration of the loan as long as you keep making your monthly payments in a timely manner.
Once the loan has been paid off in full, the lien that was placed on your title is removed. It is returned it to you completely free and clear so that you can move on with your life as usual!
Simple as that! ChoiceCash Title Loans makes it simple for everyone to get the quick funding they need if they can meet the basic requirements necessary for car title loans.1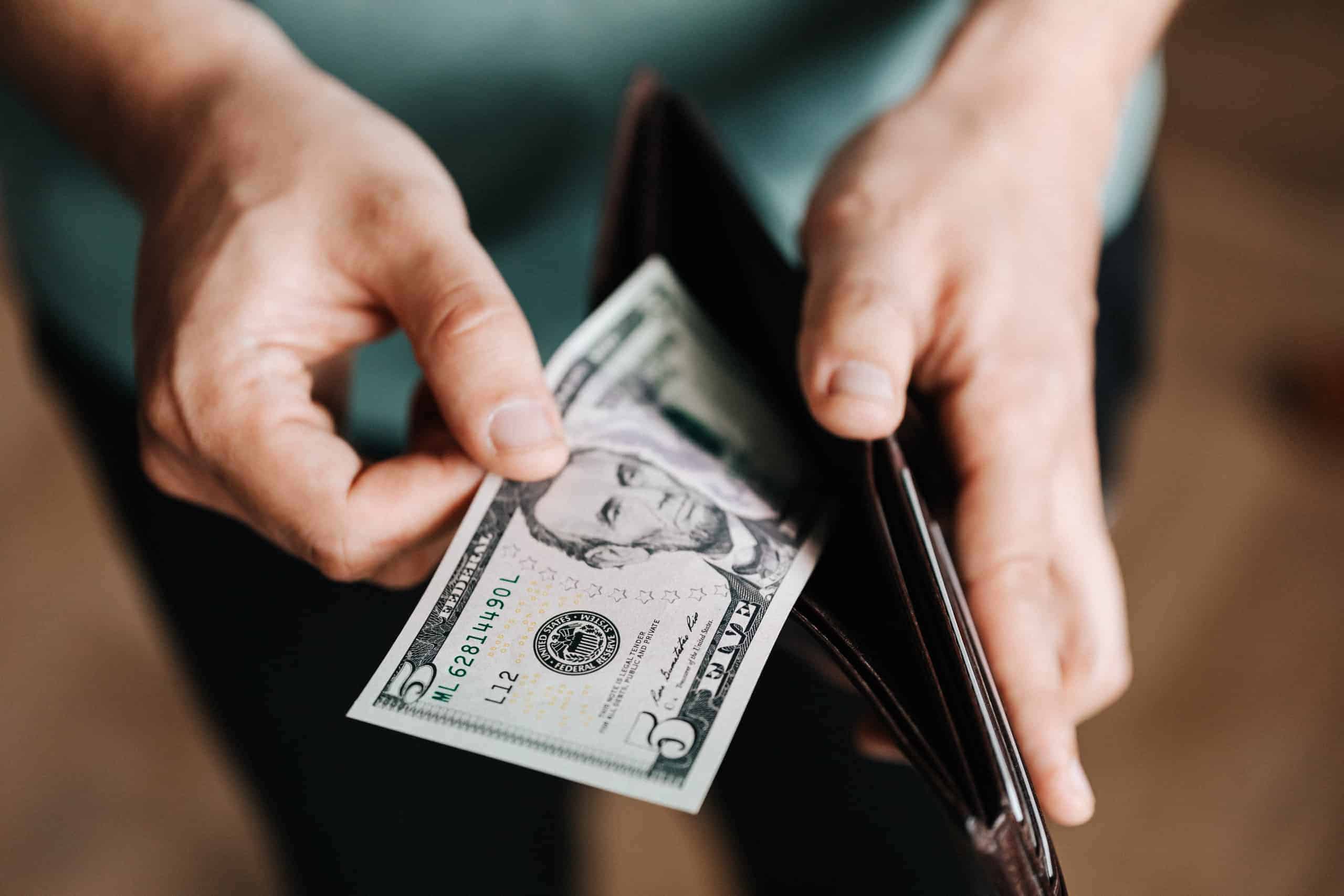 What are the Car Title Loan Requirements?
Rather than require you to have a perfect credit score like many more traditional lenders, car title loan requirements have a different focus. Since car title loans gain security through the equity of your car, the requirements can be possible for people from a wider variety of financial backgrounds.
The most important determining factors of the requirement for title loans are two-fold:
In order to qualify for a car title loan, it is necessary that you have positive equity in your car, and enough positive equity to secure a loan amount via collateral. The amount of positive equity that can be found in your car will determine whether you qualify and how much money you can qualify for.1 You must have the title of ownership for the car that you are using, and it must be in your name.
Your Ability to Repay the Loan
The second most important determining factor for approval is your ability to repay the loan. Instead of just relying on your credit score, your title loan lender will look at your overall income to verify that you will be able to afford the monthly payments. There are many different ways to earn a living, and your income doesn't need to be the traditional 9 to 5 job. As long as you can prove that you have enough income to repay your loan, you can potentially meet the requirements! 1
Required Documents for Car Title Loans
When you are in the qualifying process to see if you will be approved for a title loan, you will be asked to provide a few important documents. These documents are used by a loan agent to verify your information and draw up your contract.
These are the standard documents that you will likely be asked to provide:
Government Issued Identification
To confirm that you are who you say you are and that you are at least 18 years of age, you will be asked to provide some kind of official photo identification. You can use any number of things such as your driver's license, a passport, a military ID card, a state-issued ID, etc.
Proof of Residence
Title loans are not available in every state in the US, so it is important for you to verify where you live. This can be done with a recent utility bill, bank statement, credit card statement, mortgage statement, or lease agreement.
Proof of Income
To show that you have the ability to repay the loan through monthly payments, you will be asked to show proof of income. You can do this through pay stubs, billing invoices, pension or social security statements, or some tax documents. If you do not have a traditional income, you may not think that you can qualify for the cash you need. Fortunately, you do not need a 9-5 job to apply for a car title loan!1 Alternative forms of income can be accepted. This includes pension income, SSI Income, disability income, and even worker's compensation. If you have questions about your income being accepted, call a loan agent at 855-277-4847 today.
Title of Your Car
The title of your car must be in your name to prove that it is owned by you. If it is not currently in your name, you will need to visit your local Department of Motor Vehicles (DMV) to obtain a vehicle title transfer. If your vehicle's title is currently missing, you can request a duplicate title at your local DMV as well. Keep in mind, you may need to pay a small fee to do so.
Pictures of Your Car
Instead of having to waste your afternoon on an in-person vehicle inspection, you can simply take a few pictures of your car with your smartphone. This will allow an agent to confirm all the details you provided about your car, as well as its overall current condition.
Two References
These references can be either professional or personal. This is just a simple way for a loan agent to be sure that you are of good character and financially reliable!
Is a Vehicle Inspection Required for a Car Title Loan?
With a car title loan, your vehicle is one of the most important pieces of the loan. Your car's value will help a loan agent determine both your eligibility and your loan amount. Typically, many title loan providers will require a vehicle owner to present their car in person for an inspection. This is often an inconvenient way to see if your vehicle qualifies for cash! With ChoiceCash Title Loans serviced by LoanMart, you can conveniently complete your vehicle inspection online.
With just a smartphone and some good lighting, you can skip an in-person inspection! Simply take a few photos of the back, front, and sides of the vehicle from different angles. Include a photo of the VIN # (Vehicle Identification Number) and the odometer. The odometer can be found on the dashboard, and the VIN# is usually located on the driver's side door.
If you need your money in a hurry, don't waste your time with a title loan lender that forces you to bring your car in person to get verified! That can take way too much of your time, and time is money.
If I Meet the Car Title Loan Requirements, What Can I Spend My Cash On?
So, you met the car title loan requirements and you are ready for the next step. The one question that is holding you back is- "What can I spend my cash on?" While there are some limitations to what you can use your cash for, there are many things you can spend your funds on after approval. Your financial issues may not be the same as every title loan borrower, but you may find that many go through the same situations. Some of the most common ways an individual will spend their title loan cash are:
To Pay for a Wedding/Funeral: Let's face it, both events are expensive. The average funeral can cost $8,000, while the average wedding can cost up to $30,000! If you need cash to pay for these monumentous occasions, a title loan may be the right resource to use.
Consolidate Debt: Are you in over your head with past due bills and credit card late fees? If you are looking to consolidate credit card debt, you may be able to use your car's title to do so.1
Cover an Unexpected Expense: Life happens, and when it does, you may need some extra cash to get by. Funds from a title loan can often cover a rent payment or mortgage payment if you need some extra help to meet your budget this month.
Pay for a Car Repair: If your transmission or engine blow, it is incredibly expensive to fix it. If you can't afford an extra $4,000-$5,000, you could use your title loan funds to get your car back in shape.
Pay to Renovate Your Home: Looking to sell your house or make some changes? Funding from a car title loan could cover a new kitchen or bathroom.
Car Title Loan Requirements and the Next Step
Do you meet the requirements for a car title loan? The next step is to see if your income and vehicle qualify for the cash you need! The approval process for a car title loan with ChoiceCash Title Loans doesn't have to be a hassle. In fact, you can get through it in just three simple steps:
Call or Click: To get started on your loan inquiry, simply choose between calling a loan agent at 855-277-4847 or by going online! Both options take no time at all, as this step is just a prequalificaiton for the next. Whether you choose to contact an agent directly or use the online inquiry form, you will be asked to provide some basic information about your car and income.
Send in a Few Documents: These documents can help a loan agent verify your information and speed the inquiry process along! For your convenience, you can send these documents in through your email or fax. Take pictures of them with your smartphone!
Find Out if Your Income and Car Qualify for Cash1: After the prequalification is over and your documents are submitted, the last step is to see if you qualify for a car title loan. If you meet the car title loan requirements, it may be easier than you think to qualify for the cash you need!1 If you are approved, you will need to sign your agreement and choose how to collect your cash.
Get started on a car title loan today with ChoiceCash Title Loans by heading online and filling out a short inquiry form. It takes no time at all to see if you qualify for the cash you need!1