Does it feel like you are drowning in monthly expenses? Once you get one bill under control, you may find yourself slipping behind in another. If you are in need of quick financial relief, a title loan may be an option to consider. If you are curious about your potential loan amount, you may be searching for "title loan value of my car" online. Did you know that you can find out your potential loan amount online in no time at all?1
With a car title loan, qualified borrowers may be able to receive their emergency fundings within a short period of time.1 The great part about inquiring about a title loan is that borrowers only need to meet two requirements initially: have a car title in their name and proof of a steady income.
Do you own a car that is in your name? If so, you may qualify for a title loan. The only question: what is the value of your vehicle?
How to Use a Title Loan to Find the Value of My Vehicle
You may be asking yourself, " How on earth do I 'value' my car?" Title loans require that the borrower has a qualifying car with a sufficient amount of equity.
Let's say your car is a 2020 Dodge Durango. Chances are, the technology in your vehicle is relatively up to date compared to the 2015 or 2012 model. Since most consumers express higher interest in cars with more updated features, the newer your vehicle, the higher your vehicle's value. The more equity your car has, the more likely you are to receive a higher loan amount through a car title loan if your income supports it.1
With a car title loan, you are using your car's title as collateral for the loan. This means that your car is the asset being used to secure the cash! Secured loans like car title loans can often be more flexible to apply for than other types of funding options.1
What Factors into the Title Loan Value of My Car?
In order to determine if your car will qualify for a title loan, you may need to get an appraisal. It's quite simple. Does your car have equity? Equity is a word that is thrown around when there is a discussion of assets, but many people may not know what it actually means when referencing the financial state of one's vehicle.
The equity of your vehicle is determined by its present and potential financial worth. In laymen's terms, equity in a car is simply the difference between its market value and what you currently owe on it, if at all.
Positive Equity: Is your vehicle almost paid in full? Do you only have a couple of months of payments left on it? Positive equity is the financial result of a vehicle being worth more than the money still owed on it. The good news: the higher your car's equity, the greater the potential of receiving more emergency funds from a title loan. 1
Negative Equity: Is your car worth less than the amount on your auto loan? If your car currently has a low release value; then, it is possible that you have negative equity on your vehicle. If there is no equity to borrow from, it may not qualify for a car title loan.1
Determining Car Value
You may be saying to yourself, "I have no idea what my car is worth. I don't even know where to begin with figuring that out." That's okay! Why do the hard work yourself when there are online tools that can do it for you?
There are several sites online that can assist you with finding the information you'll need. Below are three resources you can use:
Kelley Blue Book Online
Dealership or Online Appraisal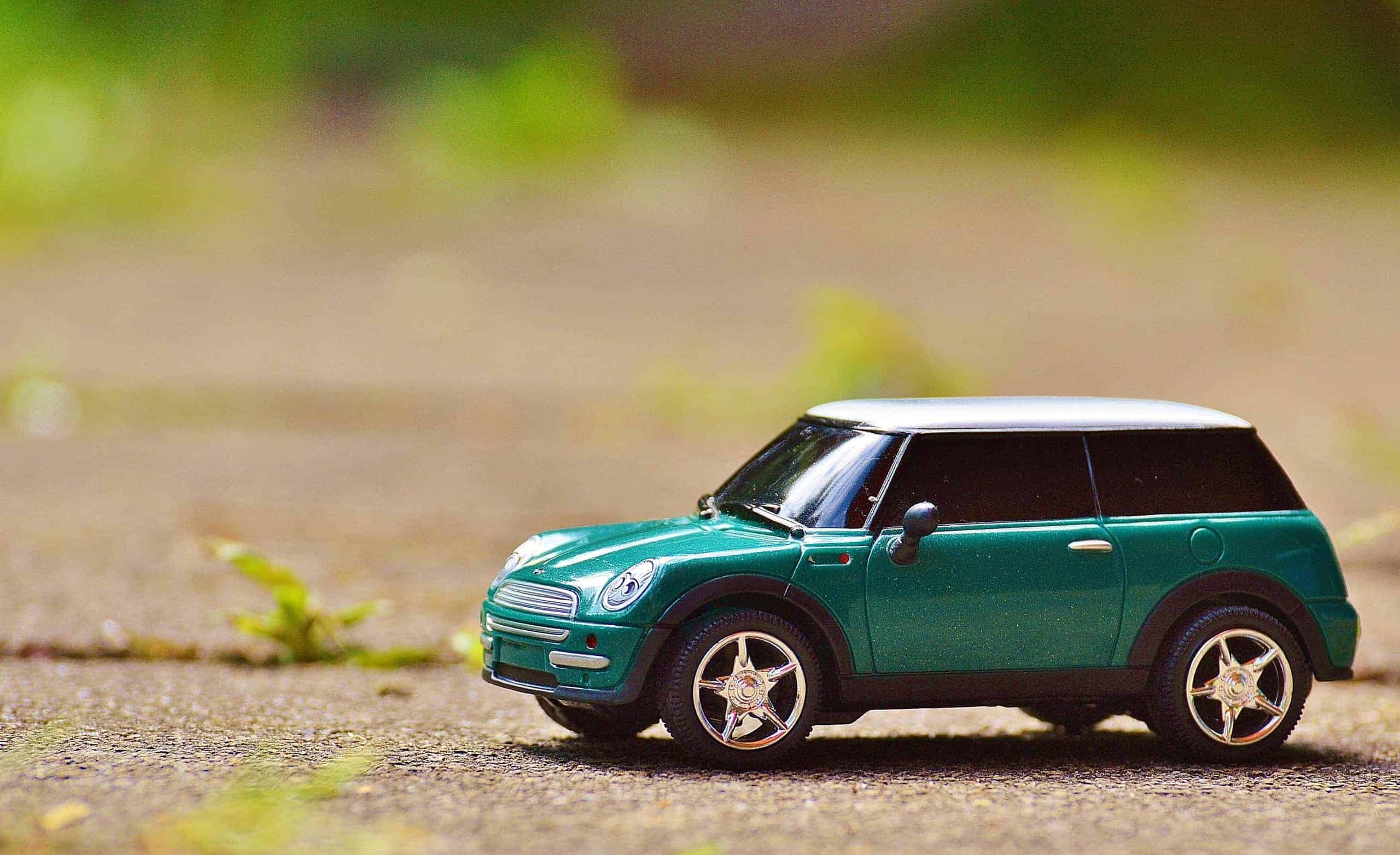 What Factors into the Value of My Car for a Title Loan?
Whether you choose to use the title loan calculator tool or visit a dealership in person, you will need to provide some information about your car to receive an equity estimate. The value of your vehicle plays a huge factor in the amount of cash you can receive from a title loan.1 This is because the loan amount the borrower receives is contingent upon a percentage of the car value. Typically, the average title loan amount is anywhere from 25%-75% of the car's value. This amount depends on the borrower's income and the state they reside in as well.
The following factors determine how much a car is worth:
Make and Model of a Car
Some vehicle makes and models remain popular no matter the year they were manufactured. Ford Mustangs and Honda Civics continuously rank high, because they are continuously in high demand. For other car types, if a car is extremely popular on the market, the value may go up. While a popular car can help you obtain more cash, you do not need a new car to qualify for a car title loan.1 Many different makes and models can qualify for a title loan based on the value of a car.
Current Condition of a Car
It is no secret that damaged vehicles depreciate in value. So, have you been in any accidents leaving the cosmetic and structural integrity of your car compromised? Not a lot of consumers find value in damaged vehicles, so the market value of the car will depreciate further if there is extensive damage. If a car has been damaged by a fire or flood, that could also affect the vehicle's value.
Current Mileage of a Car
How often do you drive your car? Did you know the current mileage on your vehicle can determine the value of your car? Having high mileage may decrease the amount your car is worth, while having low mileage may increase it. This is normally because high mileage can insinuate wear and tear on a vehicle. The current mileage on your car's odometer will indicate how often an engine has been used.
Modifications of a Car
Do you have any new features that enhance the functionality of your vehicle? For example, a vehicle that has received a new modified engine is usually going to have a higher value than an identical make and model that has not been updated. Typically, the more updated a car is, the higher its value.
'Updating' your vehicle can have an adverse effect if the modifications are considered less than desirable by consumers in the market. Updates are only valuable when they are general to improving the functions of the vehicle. The more you alter a vehicle to your preferred fashion, the less likely it is that another consumer will find the same alterations valuable.
If My Vehicle's Value is Enough, How Do I Inquire for a Title Loan?
Instead of searching for the "title loan value of my car" online, you can find the help you need with ChoiceCash Title Loans serviced by LoanMart.1 If your car's quality is sufficient, you may be eligible for a title loan. This is a great financial resource for many vehicle drivers in the United States to consider since they could potentially use their car's titles as collateral for affordable funding.
The good news is that there are no obligations when you inquire about a title loan, and if found eligible, you may receive a quote before you begin the approval process.1 To find out how much your car is worth through a title loan, simply call (855)277-4847 or fill out the online questionnaire.
If I Qualify for a Title Loan with the Value of My Car, Can I Keep Driving it?
Many vehicle owners in America rely on their cars as their main source of transportation. If you are one of these drivers that do not rely on public transportation, your car is very important to you. Understandably, you want to know what is going to happen to your car if you use the title as collateral for a loan. While there is a risk to use your car as an asset for a loan, you can keep your keys and your normal driving routine! As long as you make your payments on time and remain a responsible borrower, you can keep your driving habits and your keys with you.
Why is an Inspection Required to Find My Car's Value for a Title Loan?
As the years go on, and cars grow older and older, it puts a limit on the cars out there that can maintain their value. When someone offers a vehicle as collateral for an auto title loan, the car needs to be carefully evaluated before the appropriate value can be determined. A title loan works by allowing a borrower to use their vehicle's title to secure funding. The vehicle's title will become collateral for the loan, so the car must be in good condition to qualify.
A vehicle inspection is required for a loan agent to determine the correct amount of your title loan. During this inspection, an agent will see if your car is in the right condition for a title loan. While many title loan providers require an individual to bring their car in person for an inspection, that may not always be the case! This is a very inconvenient way to get the cash you need if you are in a hurry.
Fortunately, a vehicle inspection can be done online with loan options like ChoiceCash Title Loans! Simply take a few photos of the back, front, and sides of your vehicle in good lighting. Then, if you have been prequalified during the approval process, you can submit them online with your smartphone via email. This is the best way to skip an in-person inspection and find the title loan value of your car.
What are the Requirements to Receive a Title Loan on the Value of My Car?
If you don't have perfect credit that is okay, you may still be eligible for a title loan.1 The great thing about loan options like ChoiceCash Title Loans is that your eligibility will be largely based on only two main factors. A perfect score is hard to maintain, but luckily, you do not need to have perfect credit to qualify for the financial help you need.1
You may be saying to yourself, " That's great that my credit doesn't have to be perfect, but what are the actual requirements?"
The two most important factors are below:
Your Car's Equity: The equity of your vehicle is determined by its current and potential financial worth. If you are still unsure if your car has positive or negative equity, you may need some extra help. The equity in your car can be easily calculated on your smartphone through the online car title loan calculator tool.
Ability to Repay the Loan: Your ability to repay the loan has nothing to do with you having a traditional 9-5 job. Many Americans are working for themselves nowadays or they could be receiving funds from alternative sources. Depending on your income source, if you can provide proof of alternative income such as bank statements or proof of pension, you should be in the clear.
How Can I Find the Title Loan Value of My Vehicle Online?
After seeing the different ways you can pay off your title loan quickly, it's time to inquire for one online! Applying for a loan can often be a hassle, but it doesn't have to be. Instead, you can inquire about the cash you need easily online or over the phone today!
With ChoiceCash Title Loans, you can do it in just three easy steps¹:
Submit a Short Inquiry Form Online, Or Call a Loan Agent at 855-277-4847.
Submit Your Documents Online to Verify Your Information
See if You Qualify for the Fast Cash You Need !¹
Get started on your title loan and receive your money in as little as 24 hours!¹ Why wait to see if your car and income qualify for the financial help you need?