What is the Title Loan Value of a Chevrolet Malibu?
A car title loan is a secured loan that uses your car title as collateral. If you are eligible for a car title loan, your loan amount is primarily based on the total value of your vehicle, your current state of residence, and your income. Generally, you will be able to obtain up to 50% of your Chevrolet Malibu's value through a title loan.1
In the chart below, we have provided you with some estimated loan amounts for various Chevrolet Malibus over the past few years:1
| Make | Model | Year | Avg. Mileage | Avg. Loan |
| --- | --- | --- | --- | --- |
| Chevrolet | Malibu | N/A | 113,611 | $4,257 |
| Chevrolet | Malibu | 2006 | 148,666 | $2,000 |
| Chevrolet | Malibu | 2007 | 167,916 | $1,727 |
| Chevrolet | Malibu | 2008 | 173,461 | $1,979 |
| Chevrolet | Malibu | 2009 | 164,902 | $2,013 |
| Chevrolet | Malibu | 2010 | 147,142 | $2,122 |
| Chevrolet | Malibu | 2011 | 135,675 | $2,251 |
| Chevrolet | Malibu | 2012 | 134,539 | $2,511 |
| Chevrolet | Malibu | 2013 | 136,114 | $3,032 |
| Chevrolet | Malibu | 2014 | 128,287 | $3,469 |
| Chevrolet | Malibu | 2015 | 118,520 | $3,752 |
| Chevrolet | Malibu | 2016 | 94,964 | $5,087 |
| Chevrolet | Malibu | 2017 | 87,363 | $4,972 |
| Chevrolet | Malibu | 2018 | 65,210 | $5,309 |
| Chevrolet | Malibu | 2019 | 53,121 | $8,140 |
| Chevrolet | Malibu | 2020 | 48,331 | $8,923 |
| Chevrolet | Malibu | 2021 | 13,566 | $10,822 |
The average title loan amount for a ChoiceCash title loan serviced by LoanMart on a Chevrolet Malibu is $4,257, with around 113,611 miles on the odometer. Several factors can affect the value of your Chevrolet Malibu, so the total amount that you could be eligible for through a ChoiceCash title loan may differ from the average that is listed in the chart above.1
Does the Chevrolet Malibu Hold its Value?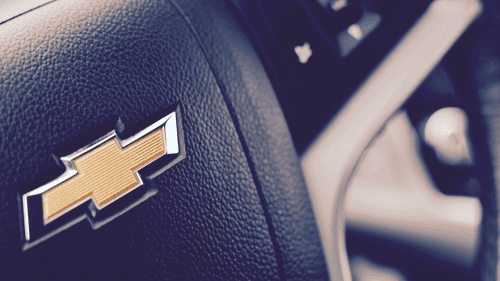 It depends. Although the resale value of the Chevrolet Malibu cannot compare to the resale value of its competitors, such as the Honda Civic or the Toyota Camry, the mid-size car can hold its value over time if it is properly maintained and kept in adequate condition.
Additionally, the Chevrolet Malibu has changed a lot over the years in terms of features and options, so some model years may be able to hold their value better than others.
Three key factors that will strongly impact the value of your Chevrolet Malibu are:
Age of Your Car
Overall Condition of Your Chevrolet Malibu
Current Mileage on the Odometer
There are other important characteristics that can affect the resale value of your car, including market demand, location, and equipment. If you want to learn more about the current value of your Chevrolet Malibu, you can use the title loan calculator on the ChoiceCash website to obtain a vehicle value estimate and a loan quote, free of obligation.1
How Do I Maintain the Value of My Chevrolet Malibu?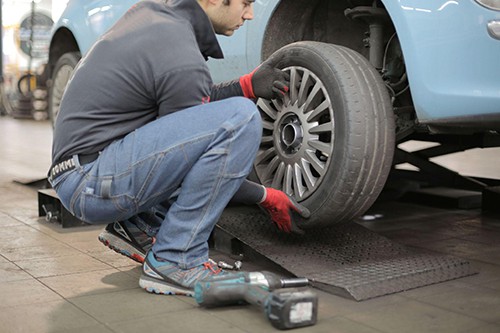 As a vehicle ages, it will usually depreciate in value. Although you cannot control the age of your vehicle, you can control some aspects of your car's overall performance and condition. If you keep up with regular maintenance and follow the manufacturer's recommendations, it is possible to maintain the current condition of your Chevrolet Malibu and potentially extend the life of its engine. Typically, regular vehicle maintenance includes:
Routine Engine Oil and Filter Changes
Tire Rotations
Fluid Checks (Coolant, Brake, and Transmission)
Battery Replacement (As Needed)
You can use your owner's manual to learn more about the specific maintenance tasks and intervals that your car will need to stay in good condition and run properly. If you drive your car every day, it can be easy to put a lot of miles on it. However, high mileage can decrease the resale value of your car! If you can, try to limit the number of miles you put on your Chevrolet Malibu – even if that means commuting to work with a coworker
More Information About the Chevrolet Malibu
The Chevrolet Malibu is a mid-size car with a lot of competition! While it is not the most popular vehicle on the used car market, it is affordable and stylish. The starting price for the 2022 Malibu is $23,400, and it comes with many standard features, including:
Smartphone Integration
Keyless Entry / Ignition
Single Zone Air Conditioning
Power Windows / Locks
Traction / Stability Control
The Toyota Camry is one of the top competitors for the Chevrolet Malibu. While the Toyota Camry may have better options, the Chevrolet Malibu has more trunk space!
How Can I Borrow Against the Value of My Chevrolet Malibu?
Looking to borrow against the current value of your Chevrolet Malibu? If you need emergency cash assistance to take care of an unexpected expense, a title loan could be the solution you've been searching for. To obtain a title loan on the value of your Chevrolet Malibu, you will need to meet the initial criteria and submit a few documents:1
Have a Title to a Chevrolet Malibu in Your Name
Be at Least 18 Years Old
Be Able to Provide Proof of Income or Alternative Income
If the title to your Chevrolet Malibu is not currently in your possession, or if it is not in your name and you are the rightful owner of the car, then you will need to go to your local Department of Motor Vehicles (or state equivalent) and request a duplicate title or a title transfer to your name.
If you meet the initial requirements, you can apply for a ChoiceCash title loan online or over the phone today! Simply fill out the prequalification form or call a title loan agent at 855-422-7402 to get started and find out if you qualify for instant pre-approval.1