Lower affordable payments.
Put more money in your pocket with the chance for lower payments each month²
Inquiring About Car Title Loans Can Be Easy and Quick
Financial emergencies can happen to any of us. Maybe a family member needs some unexpected medical help, or perhaps you need to repair your home after a bad storm. Whatever the circumstances are, they always tend to require extra money.1
Not everyone has access to funding for costly things that pop up. If you're struggling financially or have a bad credit history, you should consider inquiring about a ChoiceCash title loan serviced by LoanMart! Pending review, you may be eligible for same day cash using your vehicle as collateral1.
There's never been an easier or simpler way to find quick money for yourself during a bad situation.1 Learn why customers in various states all over the country use a ChoiceCash title loan serviced by LoanMart when they need help for an emergency!
You can complete the entire process online and from the comfort of your own home. Below is everything you need to know about the streamlined inquiry process with your convenience in mind.1
Here's how to get your cash
3 easy steps.
Step 1:
Call or Apply Online
Step 2:
Submit Your Info
Step 3:
Get Your Cash
Here's what you should know
What is ChoiceCash?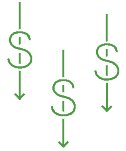 Relax with low payments.
ChoiceCash payments may reduce every month²
Reward yourself with smaller payments that drop every month²
No hidden fees or giant balloon payment at the end of your loan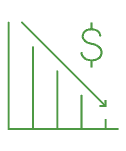 Payments may decrease every month².
With ChoiceCash, there may be less to pay back each month²
Payment and rates may drop every month until the loan ends²
By the end of the loan, your final payment could be half as much as when you began²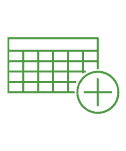 More time to pay, if you need it.
Freedom to repay at any time, with no hidden fees or penalties
ChoiceCash offers more flexibility to get you back on your feet with no hidden fees or prepayment penalties
During your loan, you can choose to borrow more money at your discounted rate¹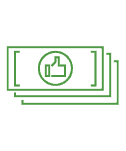 A better way to get cash.
You can be approved online in minutes to get the funds you need today¹
No credit necessary! Bad credit OK! ITIN/MATRICULA ACCEPTED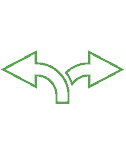 It's your choice!
Choose lower payments that may decrease every month²
Choose how long to keep your loan
Choose to borrow more money at a lower rate whenever you need it¹
How Do Car Title Loans Work?
Receiving access to quick funding may sound too good to be true, but a title loan can work that way!1 Of course, not all applicants will pass the final approval by lenders, but knowing the loan requirements can help improve your chances. In general, most title loan options are very flexible regarding the conditional approval process.1
Car title loans work by allowing you to access the value of your car and turn it into cash you can use. This is done by using your car's title as collateral for the loan, which makes it a secured loan. Once a lender determines how much equity your car holds and you pass a couple of essential requirements, they may lend you a percentage of the car's value. This type of secured funding can be quite advantageous for many reasons.
When you get a title loan, the title of the vehicle has a lien placed on it, which is the lender's legal right to the vehicle. If, for some reason, the borrower fails to make payments, the vehicle can be repossessed. This is why it's important to contact the lender if you struggle with payments! There are potentially many options available, like due date changes or refinancing your loan. Make sure to communicate with your lender to try to avoid any tough scenarios.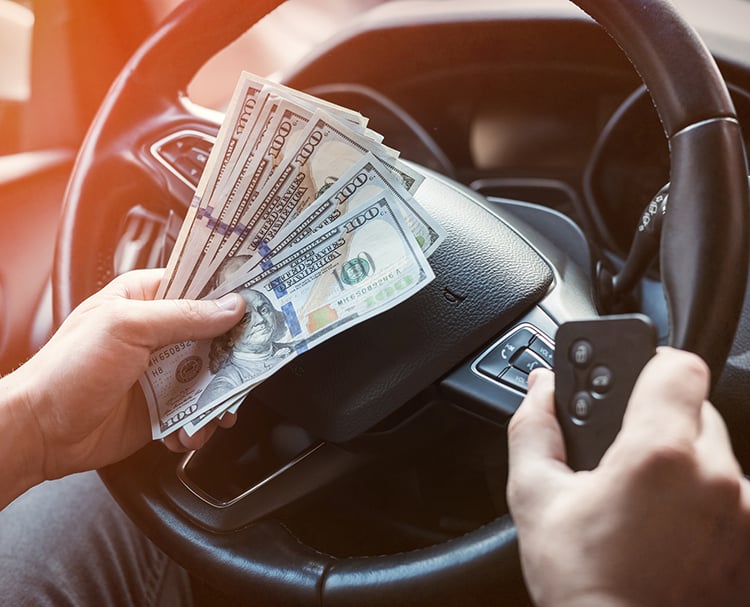 Car Title Loan Requirements
There are only three initial requirements for inquiring about a car title loan. There may be others during the inquiry process, but they are not the main ones. Unlike traditional loans, which typically involve a thorough review of your credit history and can take a long time to approve, car title loans can often be much simpler and more accessible!1
1. Borrowers Must Be 18 Years or Older
A loan is an important financial decision, so you must be the appropriate age to apply. You will be good to go for this requirement if you can prove your identity and age with a valid, government-issued photo identification card.
2. Borrowers Must Have a Vehicle Title in Their Name
You must have a vehicle title in your name to apply for a car title loan. It's ok if you technically own a car, but someone else drives it– as long as you can show proof of registration under your name or your pink slip ownership proof, you will pass this car title requirement! You may still be able to apply for a title loan if you are financing your vehicle, as long as you meet a few additional requirements!1
3. Borrowers Must Be Able to Prove Their Income
While title loans are technically 'secured loans' and lenders use your vehicle as financial collateral, they will still want proof that you can repay the funds. Typically, title loan lenders won't focus solely on your credit score during the approval process, but they may take credit score and history into account when deciding whether or not to approve your title loan application. The same applies to your income – title lenders usually will make sure that you have a form of steady income to pay back the loan on time!
What Documents Do I Need for a Car Title Loan?
The inquiry and approval process could be a breeze if you meet those requirements!1 After an initial approval, the following step is gathering a few required documents for loan processing. The required paperwork usually consists of items that most people have on hand, so you don't need to worry about having to hunt something obscure down.
Regarding inquiring about an auto title loan, the process is very flexible depending on your documents and circumstances!1 Learn about which documents are required for inquiring:
Official State or Government Issued Photo I.D.:
As mentioned earlier, you must be an adult at least 18 years or older to inquire about a car title loan. You can prove your identity and loan-eligible age by using a passport, a driver's license, or an ID card issued by your state! If you are missing one of these documents, you should consider contacting the DMV in your state to ask about replacements.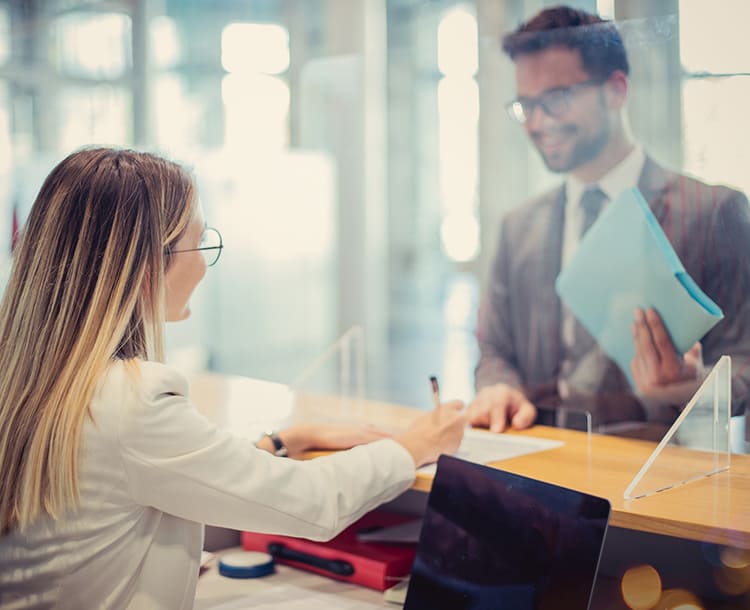 Proof of Residence:
You can access a ChoiceCash title loan in many states across the country! However, title loan agents will need to verify that you currently reside in a state where this type of funding option is accessible. You can prove your residence by showing a piece of recent mail, like utility bills, bank statements, or another official document sent to your home.
Proof of Income:
You need to prove that you can repay your loan in an agreed amount of time and show proof of some form of income. While proof of income is required, you don't need an office job to qualify for a car title loan online.
There are plenty of alternative ways to demonstrate that you have a steady source of income. For example, you can show this in the form of:
Worker's Compensation
Social Security Benefits/SSI
Self-Employment
Disability Checks
Bank Statements
If you are wondering about your circumstances involving your proof of income, you can always speak with a title loan agent to find out what's acceptable! Call 855-422-7402 to learn more.
Photos of Your Vehicle:
When you inquire about a car title loan, you use your car or truck as collateral for the allocated funding. The lenders will want to know the vehicle's condition when deciding how much your car is worth. The amount of cash a borrower can get is based on how much value is in their vehicle. This is known as vehicle equity.
Showing photos of your car is a great way to prove that it's in good shape!
How Is My Car's Value Determined?
It's ok if you don't know how much equity is currently in your vehicle! You can use a helpful calculator tool to figure that number out by entering a few pieces of information about your car. But the basics of determining a car's equity are relatively simple.
You can find the equity in your car by subtracting the amount you owe on it from its total market value. If you don't owe any more payments on your vehicle and own it outright, its equity would usually be whatever the market value is. You will have negative equity if you owe more than your car is currently worth on the market.
Many factors go into determining how much a vehicle is worth! Lenders will consider the following details when determining a car's value.
Make, Model, and Style:
You don't need to have a brand new car for it to hold a high amount of value. Cars manufactured years ago may be of a desirable make or model and therefore continue to be worth a lot of money. Some examples include many types of Chevrolets, the Honda Accord, Toyota Camry, Nissan Altima and Ford F150, to name a few.
The vehicle's style and technology package can also contribute to its resale value. Examples of car styles include minivans, convertibles, sports cars, trucks, compact cars, and many others.
Year It Was Manufactured:
Lenders will look at what year your vehicle was manufactured for several reasons. Newer cars tend to have lower mileage than older ones, and newer cars are typically in better overall condition than older ones. Owning an older car with higher mileage doesn't mean you won't be approved for a title loan, though!1 It just means that it may hold less value, and this can affect how much cash you may be approved for.
Current Vehicle Condition:
Your car's condition is one of the most critical factors in deciding its value. If you have an older vehicle, but you've kept it in excellent condition with low mileage over the years, it will probably be worth a decent amount of money.
The condition a vehicle is in refers to many different factors. Keeping your vehicle in good condition can mean taking care of any cosmetic damages, like scratches or dents, and keeping up with regular maintenance. Someone who ensures their car gets oil changes, tire rotations, and engine checks regularly will have a better-valued vehicle than someone who neglected their car or truck.
There are many ways you can improve the condition of your vehicle! Making sure the car is clean is always a good place to start.
Odometer Reading:
High mileage on a car can indicate lots of wear and tear over the years. Mileage in excess of the average odometer reading for comparable cars can indicate to a lender that the estimated vehicle value should be reduced in order to account for the higher than average usage of the vehicle. This is important when deciding how much a vehicle is worth because if a car is in bad shape with lots of miles, it could have significantly less value.
Modifications to the Vehicle:
When determining the value of a car, any modifications to a vehicle will be considered during this process. For example, if you've added spoilers, custom radios, or alloy wheels, this may affect how much your car is worth. Not every alteration will add value, but some may increase it significantly! A new engine or exhaust could dramatically affect your car's overall value.
What Are the Benefits of Choosing a Car Title Loan?
Compared to a traditional bank loan, a ChoiceCash car title loan serviced by LoanMart could offer different benefits that the former may not. Not only does a title loan with ChoiceCash offer exclusive advantages to their customers, but inquiring about a car title loan is an excellent alternative if you aren't eligible for unsecured loans.
1. Flexible Approval1
Since you will be using your car as collateral for an auto title loan, the approval process can be much more flexible and fast - even if your financial history isn't perfect!1 A flexible approval process can be incredibly helpful if you are not confident with where your finances are at, but you still need to get back on your feet.
2. Potential for More Available Funding1
With a title loan, you could potentially receive more funding than you may be able to get from a bank or from a traditional unsecured lender! That's because unsecured lenders will solely look at a borrower's credit history and income to determine the maximum loan amount. When you inquire about a car title loan, you may receive a minimum loan amount based on your vehicle's value and your income, not just based on your past financial situation!1
3. Quick Funding1
It's not uncommon for lenders to take a long time to approve certain types of loan funding. When you apply for an auto title loan with ChoiceCash on the other hand, you may be approved for your money within the same business day as inquiring1! That means you could potentially receive access to money with a quick funding time when you need it the most.1
4. Keep Driving Your Vehicle
One of the best parts about inquiring about a car title loan is that qualified borrowers can continue driving their vehicles during the entire repayment process! To maintain access to this advantage of a title loan, you must make your payments on time. Make sure to set up autopay if you feel like you won't remember to pay on time!
5. No Prepayment Penalties
A prepayment penalty happens when borrowers pay their entire loan amount back before the end of the agreed-upon term of the loan. Prepayment penalties may be imposed by any lender, including traditional lenders, mortgage providers and payday loan providers. The good news is that with a title loan from ChoiceCash, borrowers will not be punished for paying their money back early! You can pay your loan back as quickly as you want to or are able to – just be sure to make at least your minimum monthly payment each month. If you choose to pay off your title loan early, there are no prepayment penalties and no hidden fees with ChoiceCash!
Inquire About a Car Title Loan Today!
There has never been an easier way to potentially receive access to quick cash!1 Inquiring about a ChoiceCash title loan serviced by LoanMart can give you access to an easy approval process.1 As long as you are an adult over 18, own a vehicle, and can show proof of valid income, you may be approved for a car title loan in no time!1
You have many options for repaying your title loan with ChoiceCash. You can:
Set up automatic payments from your bank account
Mail-in a check or money order
Head to your local MoneyGram location to pay back the loan in person!
If you're in a tough financial spot and are looking for a short-term loan solution, consider reaching out to a title loan agent through ChoiceCash! Inquiring about a title loan serviced by LoanMart could be your best solution. Call 855-422-7402 to learn more! Or, click here to start your online inquiry.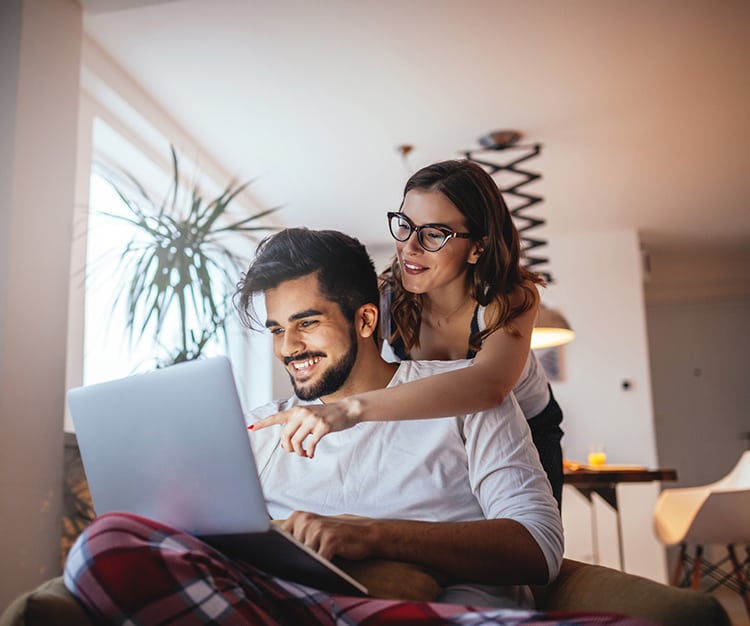 Where you need it, when you need it
Title loan service near your home.
Select your state.
Title Loan Services Near Your Home
Learn more about various Title Loan Services and Cash Options near you.
Simple, quick, and easy
Let's Get Started! Call or Click!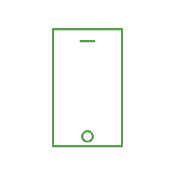 Call Our Team
Call toll-free hotline to speak with a specialist.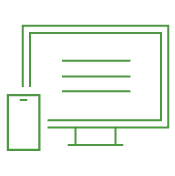 Apply Online
Apply online to see how much you qualify for.
People are talking
Meet some of our happy customers!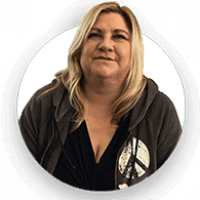 It was quick, easy, and convenient.
- Carmine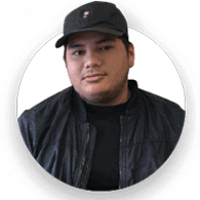 They gave me more options than any bank I went to.
- Carlos