What's the Title Loan Value of My Hyundai Sonata?
A title loan, also known as a car title loan or an auto title loan, is a type of loan that is secured by a title to a qualifying vehicle. Many applicants choose to apply for title loans because the application process is flexible, and you do not need a strong credit score to qualify for emergency cash!1
If you are thinking about applying for a ChoiceCash title loan to get some extra money, you may be curious about what the title loan value of your Hyundai Sonata could be if you are eligible for quick funding. In the table below, we have provided a few estimated loan amounts for different model years of Hyundai Sonatas:1
| Make | Model | Year | Avg. Mileage | Avg. Loan |
| --- | --- | --- | --- | --- |
| Hyundai | Sonata | Average | 118,764 | $4,980 |
| Hyundai | Sonata | 2006 | 146,905 | $1,667 |
| Hyundai | Sonata | 2007 | 150,355 | $1,959 |
| Hyundai | Sonata | 2008 | 164,909 | $1,741 |
| Hyundai | Sonata | 2009 | 159,212 | $2,121 |
| Hyundai | Sonata | 2010 | 172,325 | $2,145 |
| Hyundai | Sonata | 2011 | 140,377 | $2,451 |
| Hyundai | Sonata | 2012 | 139,816 | $2,976 |
| Hyundai | Sonata | 2013 | 133,820 | $3,363 |
| Hyundai | Sonata | 2014 | 130,207 | $3,900 |
| Hyundai | Sonata | 2015 | 103,993 | $4,534 |
| Hyundai | Sonata | 2016 | 116,078 | $5,265 |
| Hyundai | Sonata | 2017 | 83,554 | $5,808 |
| Hyundai | Sonata | 2018 | 83,525 | $10,832 |
| Hyundai | Sonata | 2019 | 45,452 | $7,917 |
| Hyundai | Sonata | 2020 | 10,929 | $18,023 |
As you can see, the average title loan amount for ChoiceCash title loan serviced by LoanMart on a Hyundai Sonata was $4,980, with about 118,764 miles on the odometer.1 However, because there are a lot of different factors that will affect your loan amount, the actual amount you could be eligible for through a ChoiceCash title loan may not be the same as the average that is shown on the above table. The amount you can receive through a title loan will primarily depend on the state you currently live in, your income, and the overall value of your Hyundai Sonata.1 Take a closer look at some of the key characteristics that will impact your car's overall value:
The Age of Your Hyundai Sonata: Usually, an older car will not have as much value on the used car market as a newer vehicle. Technological advancements, low mileage, and unique safety features can make newer cars more appealing to consumers.
Your Hyundai Sonata's Current Mileage: Mileage is one of the key factors that can affect a vehicle's performance, and it greatly impacts the vehicle's resale value. Therefore, the number of miles on your car will affect the amount you can get through a title loan.1
The Condition of Your Hyundai Sonata: The overall condition of your Sonata will play an important role during the title loan application process. Additionally, the current condition of your car will impact the vehicle's overall performance, safety, and reliability. If a Hyundai Sonata is in good condition, it will typically have a higher value than if it is in poor condition since it will be more reliable and require less maintenance.
Do Hyundai Sonatas Hold Their Value?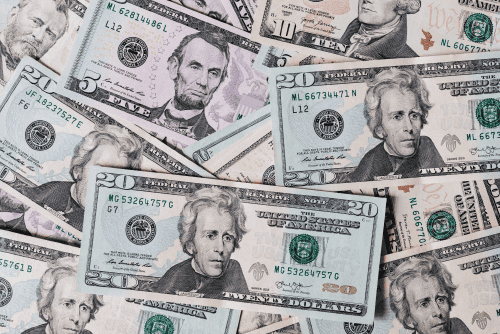 In general, Hyundai Sonatas hold their value quite well over time and are relatively inexpensive. However, there are certain things you can do to help your Sonata maintain its value and make sure that it doesn't lose value too quickly! Here are some helpful tips that can help you maintain your Hyundai Sonata's current value:
Avoid Customizations
Although it can be tempting to add customizations to your car, you should avoid modifying your Sonata if you want to retain as much value as possible. While some modifications can add value to your vehicle, others do not, so it is important to stay away from aftermarket exhaust kits and vinyl wraps.
Take Care of Small Repairs and Maintenance Issues Quickly
Small repairs (if necessary) and regular vehicle maintenance are important, so if you are consistent, you will help your Sonata retain its value over time. Whether it is something small like a regular oil change, or something big like a damaged engine, it is important to stay on top of the small stuff so it does not get out of hand.
Drive Your Hyundai Carefully
Driving your car recklessly is unsafe and can also increase the amount of wear and tear on your engine. That can potentially decrease the value of your Hyundai Sonata over time!
What Do I Need to Borrow Against the Value of My Hyundai Sonata?
Do you want to borrow against the value of your Hyundai Sonata? Here is a list of the documents you will need to apply for a ChoiceCash title loan serviced by LoanMart:1
A Valid, Government or State-Issued Identification Card
A Title to a Hyundai Sonata in Your Name
Recent Photos of Your Car
Proof of Income (Pay Stubs or Bank Statements)
Proof of Residence
Quick Facts About the Hyundai Sonata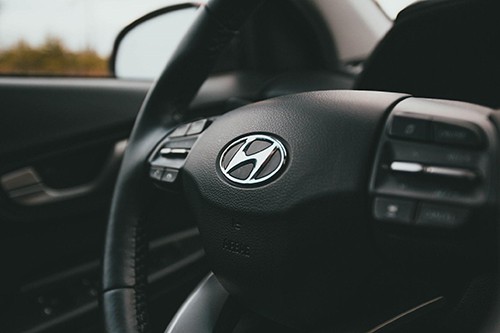 Check out these facts about the Hyundai Sonata! They may surprise you:
The Hyundai Sonata is a mid-size car that has been in production since 1985.
The new 2023 Hyundai Sonata has a "nature sounds" feature that is included with the entertainment features of the car.
Starting MSRP for the 2023 Hyundai Sonata is $25,250⁠.
The 2023 Hyundai Sonata gets up to 38 MPG on the highway.
Where Can I Borrow Against the Value of My Hyundai Sonata Online?
Thinking about applying for a title loan on the value of your Hyundai Sonata?
You can apply for a ChoiceCash title loan today by visiting the website and filling out a short prequalification form. Or, you can call a ChoiceCash title loan agent at 855-422-7402 to learn more about the title loan value of your Hyundai Sonata! If you are eligible for an online title loan, you could choose direct deposit to receive your title loan proceeds in as little as one business day!1