What is the Current Value of My Kia Optima?
The most convenient way to determine the current value of your Kia Optima is to use online valuation guides like Edmunds or Kelley Blue Book. Checking live prices of similar models online through websites like CarFax or Autotrader is another option to consider, but it is generally more convenient to fill out a short car valuation form on a website and receive an estimate without doing a lot of outside research. Knowing your Kia Optima's value is important if you plan to sell, trade in, or borrow against the value of your vehicle. Your sedan's age, mileage, and overall condition will primarily determine its resale value. Other factors, like market demand and your location, can also impact your Kia Optima's current value.
Conveniently use ChoiceCash's online title loan calculator to obtain a loan quote and learn more about the current value of your Kia Optima! There is absolutely no obligation when you use the online calculator, and if you are eligible for a title loan, you can potentially access up to 50% of the total value of your Kia Optima. Call 855-422-7402 to speak to a ChoiceCash title loan representative, or visit the FAQ page to learn more about applying for a title loan on your sedan today!1
Can I Maintain the Current Value of My Kia Optima?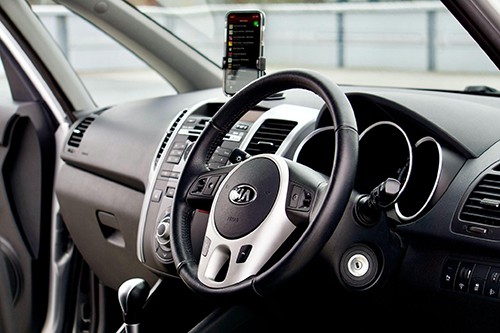 If your vehicle is a newer model, in most cases, it is downright impossible to maintain its current value over time. But, some vehicles can hold onto some of their value, so you may be able to retain a portion of your vehicle's value throughout the years if you are able to do the following:
Keep Your Kia Optima in Good Condition: Vehicles in good condition are typically worth more than those in poor condition, so make sure that you regularly wash / wax your car, keep its interior clean, and don't park it anywhere that could expose it to the elements. Since excess moisture will cause your vehicle to corrode or rust over time, try to protect your vehicle from consistent exposure to snow and rain! If you live in an area like South Florida that has a high percentage of humidity in the air, it is important to park your vehicle in a garage whenever possible.
Limit the Number of Miles You Put on Your Kia Optima: The more you drive your sedan, the more miles you will put on it. The odometer reading on your vehicle is used to measure the total distance that your vehicle has traveled, which is expressed in miles or kilometers. The number on your vehicle's odometer reading is one of the most important factors that will impact its resale value, so it is recommended to keep this number low if you are trying to retain some of your sedan's value over time.
Don't Skip Regular Vehicle Maintenance: Putting off routine maintenance and skipping oil changes will save you money and time in the short term, but you may be doing yourself a disservice. Over time, skipping regular maintenance (such as oil changes, tire rotations, etc.) will affect your vehicle's performance, current condition, and its overall value. As soon as your vehicle's check engine light comes on, make it a priority to take your car to a trusted mechanic!
Quick Facts About the Kia Optima
The Kia Optima has been in production for over 20 years and consistently offers consumers a great combination of affordability, style, and fuel efficiency. The Optima is produced by Kia Motors, a popular South Korean auto manufacturer. Recently, Kia Motors decided to rename the vehicle, so it is now known as the "Kia K5", but it is still the same excellent sedan!
Kia Motors has continued to make innovative upgrades and technological improvements to the Optima over the years. The Kia Optima is known for its reliability, competitive pricing, and unique grille, as well as its impressive technological features.
What's the Title Loan Value of My Kia Optima?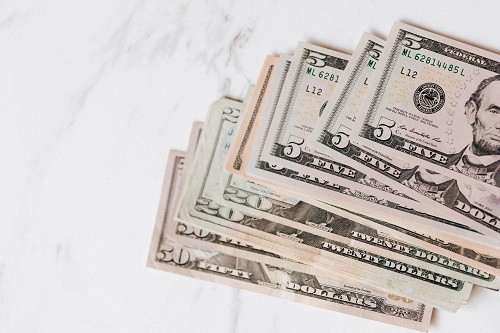 Are you looking to borrow against the current value of your Kia Optima? An auto title loan (otherwise known as a car title loan or a pink slip loan) is a secured loan, and an eligible applicant will be able to borrow against their vehicle's value by pledging a qualifying vehicle as collateral for the loan.
The average loan amount for a ChoiceCash title loan serviced by LoanMart on a Kia Optima is $4,548, with approximately 112,977 miles on the odometer. Check out the helpful table below to see some of the estimated funded amounts for various model years of Kia Optimas:1
| Make | Model | Year | Avg. Mileage | Avg. Loan |
| --- | --- | --- | --- | --- |
| Kia | Optima | N/A | 112,977 | $4,548 |
| Kia | Optima | 2007 | 125,485 | $1,500 |
| Kia | Optima | 2008 | 142,600 | $1,999 |
| Kia | Optima | 2009 | 162,069 | $2,076 |
| Kia | Optima | 2010 | 181,968 | $1,670 |
| Kia | Optima | 2011 | 135,640 | $2,310 |
| Kia | Optima | 2012 | 154,867 | $2,777 |
| Kia | Optima | 2013 | 134,396 | $3,600 |
| Kia | Optima | 2014 | 116,078 | $4,435 |
| Kia | Optima | 2015 | 108,713 | $4,784 |
| Kia | Optima | 2016 | 103,040 | $5,522 |
| Kia | Optima | 2017 | 73,924 | $7,893 |
| Kia | Optima | 2018 | 57,287 | $9,397 |
| Kia | Optima | 2019 | 46,339 | $9,408 |
| Kia | Optima | 2020 | 39,269 | $6,294 |
This table can be used to get an idea of the amount you could receive through a ChoiceCash title loan on a Kia Optima!1 However, every financial situation is unique, and there are many different factors that come into play when determining the overall value of your sedan, such as its current mileage and age. Since your vehicle's value and your income are the primary factors used to determine your total loan amount, the amount you could receive through a title loan may not be the same as the average that is listed above. Call 855-422-7402 or click here to start your application and find out how much you could get through a car title loan on a Kia Optima!1
Where Can I Borrow Against the Value of My Kia Optima?
Applying for a ChoiceCash title loan on a Kia Optima is a convenient way to find out if you are eligible for emergency cash!1 By pledging your sedan's title as collateral for the loan, you can potentially receive anywhere from 25%-50% of your Kia Optima's total value.1
Get started by filling out a short prequalification form online, or contact a ChoiceCash title loan agent at 855-422-7402! Our car title loan agents are available 6 days a week to walk you through the inquiry process, so don't hesitate to call! Click here to find out if you are eligible for instant pre-approval.1