When Does a Car Get a Salvage Title?
Suppose you are facing a difficult situation where you must cover an unpredictable bill or expense. In that case, you may have heard about how title loans could be the right fit to get back on your feet! People could simply borrow money by meeting the requirements and using their vehicle's title as collateral.1 With a car title loan, you wouldn't need a specific credit score or financial background to qualify.1 In fact, the title loan approval process can be quite flexible.1 But what if you have a car with a salvage title? Would that be a deal-breaker in obtaining an auto title loan? Before that question is answered, it's essential to know what a salvage title is.
Insurance companies give out salvage titles to vehicles that have gone through severe damages and consider it a total loss. Significant damages can include floods, fires, storms, major collisions, vandalism, or bent frames. It doesn't necessarily mean that you cannot repair the car, but the costs of repairing it could be higher than its projected value. However, not every salvage title car has been in the same accident, which means some conditions could be better than others. Vehicles with a salvage title could be cheaper than most cars, but you may have plenty of debt from their repairs. But if your car has enough positive equity, it could still be eligible for a title loan!1 What's even better is that if you have more than one car, you may be able to use the other vehicle to get a title loan and fix the salvage one!1
When you inquire about car title loans with ChoiceCash, you could access a quick and flexible approval process that might only take minutes to complete!1 If you are approved for funding, you may receive money in as little as one business day!1 Contact a title loan representative for details on acquiring salvage title loans or read below for information.
How Can I Get Salvage Title Loans?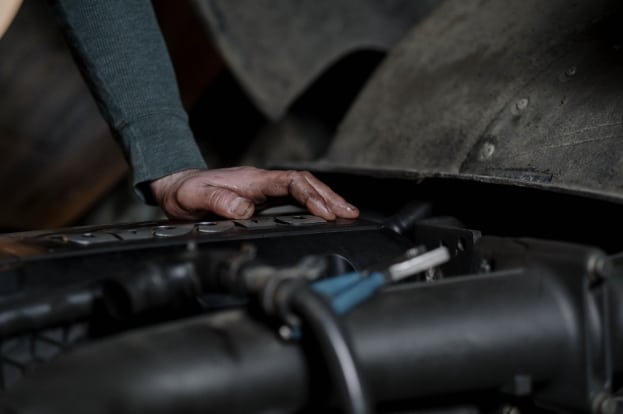 Since title loans work with a vehicle's title to secure your loan, it's understandable to believe your salvage car wouldn't qualify for quick funding.1 But remember, you can potentially qualify for salvage title loans when you meet the following basic requirements1:
Have a Title to Your Vehicle in Your Name, or a Car that is Almost Paid Off
Possess a Car with Enough Qualifying Equity
The Ability to Afford the Loan
Borrowers Must Be 18 Years of Age or Older
Even though your vehicle has a salvage title, you may be able to obtain an auto title loan if your car's title is in your name and has enough equity to justify a loan amount.1 Equity is important in getting title loans because lenders use it to ensure that you will be responsible for your title loan installments. If you don't know what equity is, it's the difference between the market value of your car and what you owe on it, if anything. Be aware that vehicles can either have positive or negative equity, and that depends on various factors. With a salvage car, it's easy to think it might have negative equity, but it may not always be the case. It's possible that if you fixed the vehicle into a good enough condition, it might have some positive equity.1
The ability to pay off a title loan is another essential component that lenders use to determine your approval status. Borrowers who do not have sufficient income to support a loan might not qualify for funding; however, title loan lenders make that difficult decision to protect you from going further into debt.
Keep in mind that if you start missing payments and fail to repay a title loan, you could lose your car to a repossession. Title loan lenders have the legal right to sell the vehicle for its worth to recoup the total amount lost. But many lenders will prefer not to do that since salvage vehicles might not have a lot of value. Don't hesitate to call a title loan representative if you have any problems during the repayment process, as they may be able to work with you to find the next right step.1
Is My Car the Right Fit for a Salvage Title Loan?
Before you get a car title loan, you might benefit from knowing more about your vehicle's equity. It could help you determine if it has the right value to warrant the loan amount you're looking for. If you want a considerable loan amount, your car needs to have a significant equity rate, and you need to provide proof of income. 1 Is there a way to search your vehicle's current equity? Thankfully, there is! ChoiceCash has an online calculator tool available for title loan borrowers to quickly find an estimate of their car's equity with a no-obligation quote!1 Simply input a few details from your car to use the calculator1:
Any Internal or Exterior Surface Damage to Your Vehicle: A car's current condition contributes a lot to its value. If you maintain your vehicle in good condition, you could receive a significant value!1 Remember this: the better the vehicle's condition is, the more value it could get.1 Be on the lookout for any mechanical malfunctions or a clean engine compartment to stabilize your vehicle's value. Keep track of regular tire rotations, oil changes, and other maintenance issues to boost the rate of your car. Make sure the vehicle is clear of any visible damage, or keep them to a minimum if you can. Damages can include dinged windshields, frame damages, alignment issues, rust, paint scratches, or dents.
The Make, Model, and Style of Your Vehicle: Cars that are manufactured from popular makes or models tend to have a high value, no matter their year of release. Luxury models can help slow their depreciation and maintain their value significantly. If your car has significant fuel economy, it could also increase its value rate. The technology, paint, and style packages can greatly influence a vehicle's resale value.1 When speaking of the style of the car, it usually refers to sports cars, minivans, convertibles, station wagons, compact cars, etc.
The Current Mileage Found on Your Vehicle's Odometer: Your car's odometer reading can indicate how many times you've driven it and if it's well-traveled. The existing mileage level can positively or negatively affect a vehicle's value. If it has low mileage, it could add a lot to the resale value of a car! The odometer can also be read to estimate how long the vehicle has before its engine runs out. Although cars with lower mileage will often earn a high-value rate, you might still have enough equity to justify a title loan if you apply with a car that has high mileage.1
The Year a Manufacturer Released the Vehicle: Newer cars often have more value than older models. It usually means that recent models have low mileage and are in better shape than older vehicles, which adds to their value. But having an older car doesn't hurt your chances of getting a title loan.1 The age of a vehicle might be irrelevant if you maintained it well enough.1 In many cases, popular makes or models could have a high-value rate, and sometimes classic cars are more valuable than newer ones!
Modifications or Alterations Made to Your Vehicle: Unfortunately, most alterations or modifications can negatively impact a car's worth. Examples of harmful modifications include spoilers, alloy wheels, custom stereos, steering wheel covers, bumper stickers, spinning wheels, or beaded seat covers. However, not every alteration has the same effect! If you decide to upgrade your car's engine or exhaust system, it might increase its resale value!
With this information entered into the calculator, you can easily determine your vehicle's equity. The title loan calculator can do all of the hard work for you! Contact a title loan representative with ChoiceCash if you have any questions or doubts about the equity in your vehicle.
Do I Need Specific Documents to Qualify for Salvage Title Loans?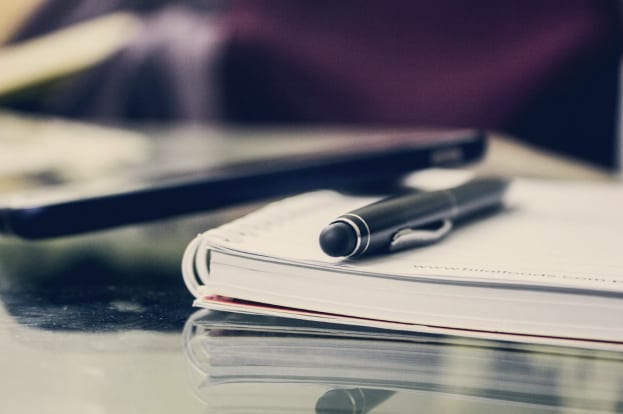 There are a few documents you would need to submit when you inquire about salvage title loans with ChoiceCash. Title loan agents use these documents to verify your personal information and vehicle ownership. But don't worry about this part, as it could be easy to collect each document.1 You might only need to look around your house to find them all!1 Once you have them on hand, you could send them through a convenient and hassle-free online portal.1 Since the approval process is quick and easy, it might take no time at all for a title loan agent to respond.1 It could be helpful if you need to resubmit information or are missing documents. That means you could send them in a flash!1
While each state may have different criteria during the inquiry process for a loan, you can expect to turn in the following documents:
Proof of Reliable Income/Alternative Income: As long as you can meet your monthly title loan payments, you wouldn't need a full-time job to satisfy this requirement. You could use various alternative forms of income to prove your ability to pay off title loans easily. You can do that through pay stubs, retirement income, bank statements, pension income, Social Security/Supplemental Security Income, settlement income, worker's compensation, or even a letter of employment from your employer!
Proof of Residency: Title loan agents will qualify borrowers that validate their residence in the state they're applying from. As proof of address, you could use different documents, such as recent utility bills, mortgage statements, lease agreements, current credit card statements, recent phone bills, etc.
The Title to a Car in Your Name: The salvage title must be in your name to qualify for quick funding.1 The reason is that it proves that you are the sole owner of the vehicle. Yet, if you happen to share a name on it, you may still be able to obtain a title loan.1 If the title is not currently in your name, a title loan agent can help you find out how to request a transfer. Or, if you lost it, you can request a duplicate title to replace the original.
Proof of Government-Issued Photo Identification: A valid, government-issued photo ID card is required. Borrowers could easily present their driver's license, passport, or other certified state identification cards.
References: You may have to provide personal or professional references to a title loan agent. If you prefer, you can provide both.
Borrowers could submit their documents online by scanning and sending them via fax/email, or taking pictures from their smartphones. Speak with a title loan representative with ChoiceCash if you have any questions about this step in the approval process by dialing 855-422-7402.
How Much Money Can I Get with Salvage Title Loans?
The funds you'd receive with a salvage title loan will depend on the equity in your vehicle and your income level. It can be challenging to obtain a significant amount of money with a salvage car, but there are exceptions!1 If you've done extensive repairs and kept it in good condition, it might have a reasonable amount of value.1 A salvage car that came from a popular make or model might also earn a large sum of money. However, borrowers must acknowledge that it could be hard to obtain a considerable total of funds because of the salvage title. Unfortunately, that title could devalue a car's worth. There might still be an opportunity to get the money you want if your vehicle's equity and income are enough to support it.1
It might be helpful to contact a title loan representative with ChoiceCash for clarification on this subject. They could guide you with suggestions on what you could do to boost your vehicle's value or other beneficial tips. Don't forget to use ChoiceCash's online calculator tool to find an estimate on your car's equity with ease!1
Does My Car Need an Inspection to Obtain Salvage Title Loans?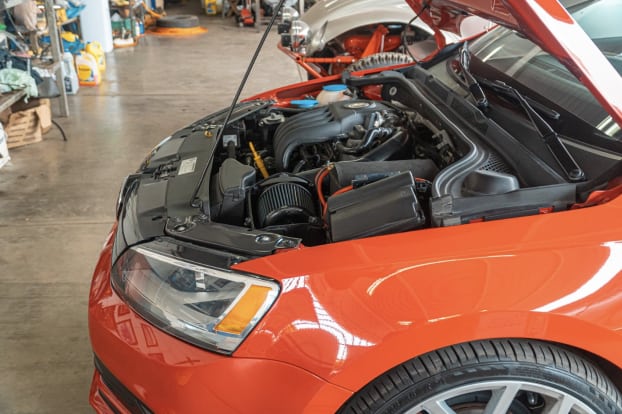 People who need salvage title loans for an emergency need to complete a vehicle inspection. Reading that might make you wary about having to travel for this requirement, but don't stress! So far, you've had the opportunity to complete everything online, and a car inspection is no exception! While other loan types require people to waste time going back and forth to their offices, a title loan works differently. Inquiring about a ChoiceCash title loan serviced by LoanMart means that you can expect convenience from the very get-go.1 All you have to do is take pictures of your vehicle and upload them online for a title loan agent to see.
Make sure you park your vehicle somewhere bright and suitable for taking clear pictures. Use your smartphone to take every angle of your car. You will need to have photos of it's:
Front
Back
Driver's Side
Passenger's Side
The Vehicle Identification Number (VIN# Usually Located on the Lower-Left Corner of the Dashboard)
Odometer Reading
This part is essential in the loan process because title loan agents examine your photos during the approval process. You could email/fax the photos directly to a title loan agent when you have the images ready.
What are the Benefits of Online Salvage Title Loans?
Qualifying for salvage title loans means you could enjoy benefits that add to your overall loan experience.1 Not only could you use your salvage title to secure money, but there could be other perks for you to take advantage of!1
However, with a ChoiceCash title loan, you could receive these exclusive loan benefits1:
Bad Credit Isn't Always an Issue1
A Chance of Monthly Payments and Interest Rates That May Decrease Each Month²
Quick Funding That You May Receive in as Little as 24 Hours!1
No Hidden Fees or Balloon Payments1
Keep Driving Your Vehicle
Interest Rates Could Be Competitive1
No Prepayment Penalties
Convenient and Flexible Online Approval Process1
Exceptional Customer Service
Where Can I Apply for Salvage Title Loans?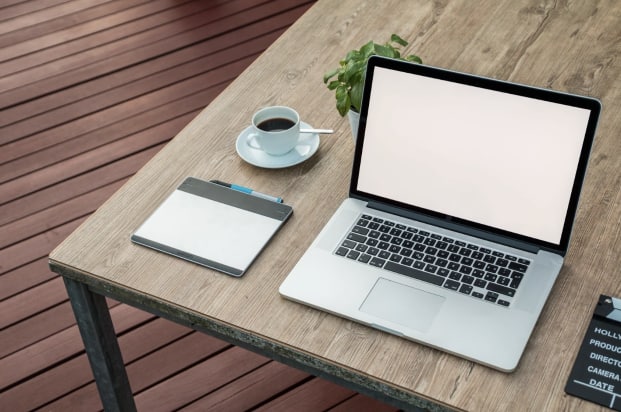 Are you ready to see if your vehicle qualifies for salvage title loans? Get started today by going through a fast and easy online process to get your money in no time!1 Just follow these three easy steps to find out if you qualify for quick funding1:
Call or Click: Fill out a short inquiry form online through the online portal, or call a title loan representative with ChoiceCash by dialing 855-422-7402. Title loan representatives are available six days a week for extended hours!
Submit Your Documents: Don't forget that you can conveniently send your documents online!1 A title loan agent can assist if you need help with this part of the process.
Get Your Money!1 If you are approved for a title loan, you must sign a loan agreement to retrieve your funds. Once you do that, you can choose between a few different options to get your money. You could either receive an overnighted check in the mail or a direct deposit to your bank account.
Find out if you qualify for a title loan from the comfort of your home!1 Speak with a title loan representative with ChoiceCash at 855-422-7402 today.