A Collateral Loan Can Be the Right Financial Resource for Many
Applying for an unsecured loan can be challenging if you have a bad credit score. Typically, the approval process for unsecured loans is based primarily on an applicant's credit score and financial history. If you are not confident with your financial past, you should consider inquiring about secured loans instead. The lenders for these types of loans will focus more on how much value is in the collateral and if you can repay the secured loan instead of solely on your credit score.
Your credit score may be considered to some degree, but it's not the main focus of the approval process for a collateral loan. Secured loans, like auto title loans, are secured through a form of collateral. For a collateral-based loan like a title loan, that asset will be the title to the applicant's vehicle. That is excellent news for anyone who thinks they would get turned down for a traditional loan but needs help with a financial emergency!
A ChoiceCash auto title loan serviced by LoanMart could be the collateral loan you need to help you with a money problem in your life- even if you have a credit history you are not proud of.1 Qualified borrowers may receive access to secured loan proceeds within as little as 24 hours!1
You can begin the process by filling out this inquiry form or calling 855-914-2945 to get started. It's a great option for people who don't have much money in their savings account but are reluctant to borrow money from a friend or family member.
Is a Title Loan a Collateral Loan?
Collateral-based loans can also be known as secured collateral loans. That's because a borrower must pledge an asset as collateral to access funding, and the collateral acts as a form of insurance for the lender in case the loan isn't paid back. Therefore, a title loan could be considered a type of collateral-based loan.
With a car title loan, your vehicle's title becomes the collateral for the funding, so a lien is placed on it. This lien is the lender's legal right to access your vehicle if you fail to keep up with your loan terms. The lender may repossess your car if you fail to pay back the title loan funding or follow the loan terms. This is the last resort for most title loan lenders, however. Rather than ignore the problem, it is much better to reach out if you are struggling with monthly payments.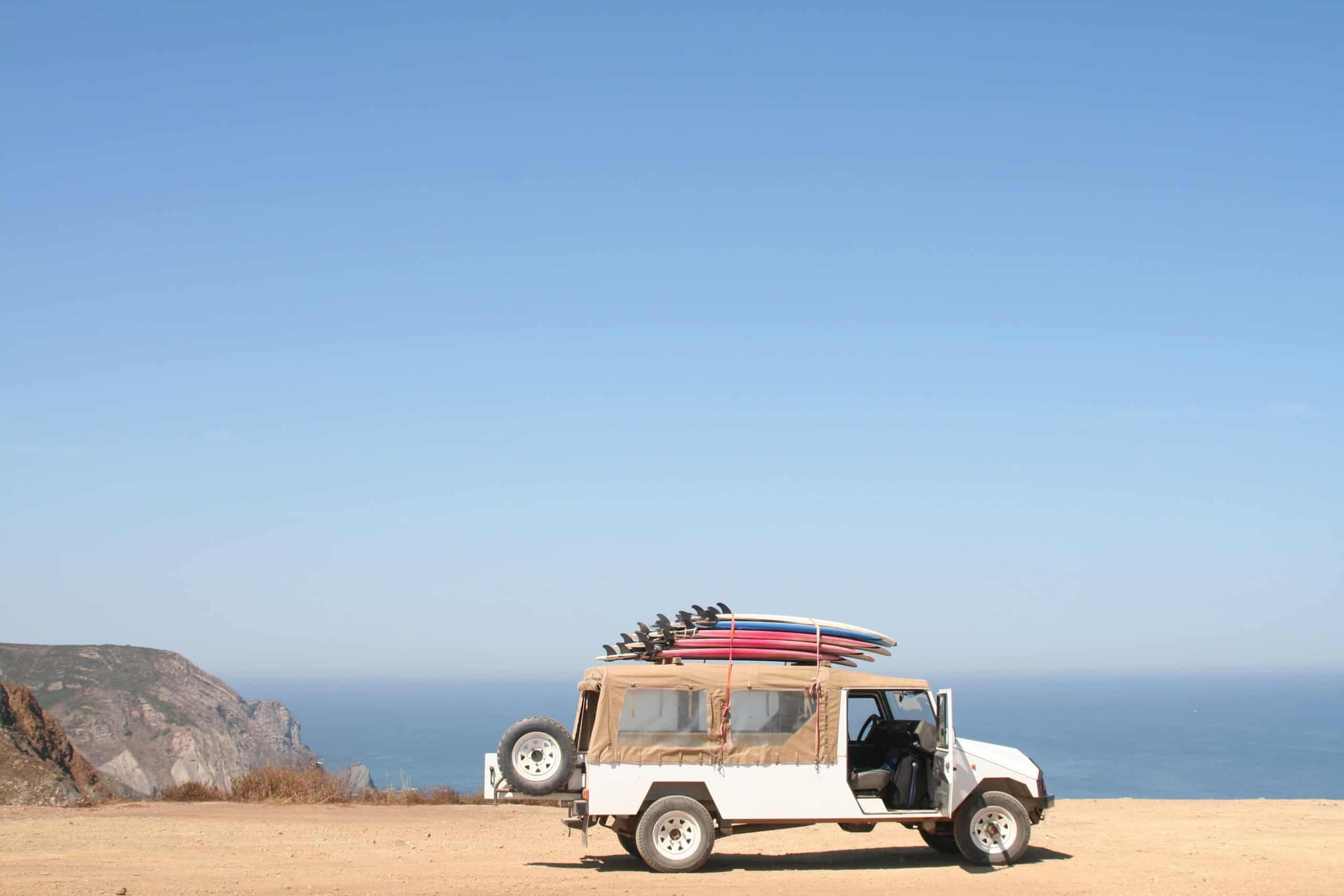 What Is a Secured Loan vs. an Unsecured Loan?
A secured loan is another way to describe a collateral loan. The funding is secured on both sides- the lender has the collateral as a form of security that the loan will be paid back, and the borrower secures cash through their asset if they qualify. On the other hand, unsecured loans do not rely on collateral from the borrower. Instead, they rely on an individual's credit report. A lender will use an applicant's financial history to determine whether they can responsibly repay the loan.
You may wonder, "are secured loans easier to get than unsecured loans?"
The answer is yes, depending on a few factors.
Unsecured loans can be much more difficult to get approved for. If you have fair or poor credit, you are unlikely to get the funding you need from a traditional credit union or bank. If the lender approves you, you can expect loans with very high-interest rates and hidden fees attached to the agreement.
Other types of collateral loans exist besides title loans. When people take out home equity loans, they are technically using their home as collateral while they pay back the funding and abide by the loan terms. A home equity loan is also considered collateral and a secured personal loan. Many of these loan options can come with steep interest rates and unfortunate loan terms if you have poor credit.
What Are the Advantages of a Title Loan?
There are many advantages to applying for a ChoiceCash title loan serviced by LoanMart compared to unsecured loans! The benefits of choosing a ChoiceCash title loan instead are as follows:
Poor Credit is Not Always an Issue1:
An online lender for title loans does consider a person's credit history during the loan approval process, but bad credit is not necessarily a factor that will hold you back.1 Instead, as mentioned previously, a title loan online lender cares more about how much value is in the collateral and if the applicant can pay back the secured loan.
Showing proof of a steady income to online lenders is one of the most important parts of the approval process! There are many ways you can provide this proof, too. You don't need to hold a traditional job to get approved for a title loan.1 Keep reading to discover alternative forms that may be accepted!
Online Inquiry Process:
Everyone knows how hectic life can get. Many errands require your physical presence, but inquiring about a ChoiceCash title loan serviced by LoanMart is not one of them! If you need funding quickly, you can complete the inquiry process from the comfort of your own home or anywhere you have internet access.1
When most people are experiencing a financial crisis, they want to get it taken care of as soon as possible! That's why inquiring about a title loan online is so convenient– you can begin finding a solution to your problem immediately instead of spending extra time and energy going to an in-person location. You can get started by filling out this inquiry form or calling 855-914-2945 today!
Keep Driving your Vehicle:
Most Americans rely on their cars for daily transportation, whether going to work, school, or running errands. With a ChoiceCash title loan serviced by LoanMart, you don't need to worry about losing access to your vehicle while you're making payments! As long as you abide by the repayment terms put in place, you can continue driving your car like you normally would.
This privilege is only extended to borrowers who make their payments on time! If you miss monthly payments, you risk having the vehicle repossessed by the lender. You could also consider turning on automatic payments from your bank account, so you never miss a bill.
No Prepayment Penalties:
It's not uncommon for some lenders to charge prepayment penalties. This happens if the borrower decides to pay the loan back too early or not in the agreed-upon time frame. The lender's incentive is that if you take a long time to pay your loan back, you will need to pay the interest rates and the principal. So if you pay it off early, they don't make as much money- hence, the prepayment penalty.
You don't need to worry about prepayment penalties, hidden fees, or balloon payments with a ChoiceCash title loan serviced by LoanMart. You can pay back the loan balance as early as you'd like!
What Are the Requirements for a Collateral Loan?
The requirements for a title loan, also known as a collateral loan, differ from that of a traditional one. Meeting these three criteria initially can improve your chances of getting approved for funding!1
Be an Adult at Least 18 Years of Age
Minors can apply for some loans with a cosigner, but title loans are not one of them. To acquire approval for this type of financing, you must be an adult over 18. Entering into any financial loan agreement is a big decision, so you must be an adult who understands what you're signing up for!
Have a Legal Vehicle Title Under Your Name
A secured loan requires a borrower to use their vehicle's title as collateral, so it's imperative that you legally have a car title in your name. If you don't, you won't be approved for this financing. However, you don't need physical access to the car to begin the inquiry process! Perhaps you want to take a secured loan out using a collector car you own that is in storage and never driven.
Or, maybe you possess the legal title to a vehicle that a family member drives. There are plenty of potentially acceptable circumstances. Speak with a title loan agent to inquire about your personal situation! You may still be able to qualify for a car title loan if you are financing the car and meet the right criteria.1
Show Proof of Income
Most loan options require a borrower to show proof of a steady income. That's because most online lenders want to know if an individual has money and the ability to repay the loan. Your car is used as collateral for a title loan, but a lender will still want to know you can abide by the repayment terms without difficulty.
The good news is that many alternative forms of income are accepted outside of someone working a traditional job. That means that even if you are on disability or receive pension income, you may still qualify for a car title loan.1
Documentation for Secured Loans
As with many loan options, you will need to gather a few pieces of the necessary documentation to complete the inquiry process for a ChoiceCash title loan serviced by LoanMart. Nothing required is too difficult to find, as they are documents that people typically keep on hand for critical financial situations.
State or Government Issued Photo I.D.:
Showing proof of your identity and age is essential for entering any financial agreement. You will need some form of state or government-issued photo identification to potentially receive approval for a title loan. Reach out to the DMV in your state if you need help renewing your driver's license or replacing a lost one!
Proof of State Residency:
ChoiceCash title loans serviced by LoanMart are available in many states, but not all of them! You must show proof of residency in one of the available states during the inquiry process. You can show a piece of authorized mail, like utility bills or bank statements- even your recent credit card statements will do!
Proof of Income:
You must show proof of a steady income to prove that you can repay your fund funds to online lenders. Below are some income forms you can use outside of traditional pay stubs!
Worker's Compensation
Pension Income
Lawsuit Settlement Funds
Self Employment
Retirement Income
Annuity Payments
Recent Photos of Your Vehicle:
Since your car is used as collateral for a title loan, many lenders want to see recent pictures of the vehicle during the inquiry process to determine the value and current condition. In fact, the amount of funding a qualified borrower may get partially depends on how much equity is in their car! It's a good idea to get your car cleaned or detailed before taking clear pictures in bright lighting. However, it is not necessary.
How Much Money Can I Get From a Secured Loan?
That depends on what kind of secured loan you are inquiring about. The minimum loan amount a borrower might get from a secured loan is typically equal to or less than the amount of value in the collateral they're putting up. A mortgage loan is very different than a car title loan!
For a car title loan, a qualified borrower's minimum loan amount, if approved, depends on how much equity is in their car!1 You can use this helpful online calculator tool to help determine the amount of equity your vehicle has.
You can learn more about your car's equity by subtracting the amount owed in payments on the vehicle by how much overall market value it holds. If you have no payments left, the market value and the car's condition will largely influence its equity.
When online lenders calculate a car's equity, they look at several factors. Some include:
Year, Make, Model, and Style
Overall Condition the Car Is In
What the Current Mileage Is
Any Upgrades or Modifications
Don't stress too much if you're concerned about having an older vehicle! The year a car was manufactured can impact its value, but the condition of a car makes a much more significant difference. If you've maintained it regularly, taken care of minor dents and repairs as needed, and driven it a moderate amount, the value should be decent.
However, you can do plenty of things to increase your car's value! Take it for a check-up, replace things that don't work well, make cosmetic repairs, and get it cleaned regularly. All these things are great to do regardless of whether or not you're inquiring about a ChoiceCash title loan serviced by LoanMart!
Qualified Borrowers Can Pay Their Loans Back Easily
Collateral financing is a great way to potentially access loan proceeds if you don't meet the requirements for unsecured loans. Title loan providers may consider your credit history during the approval process, but it's not the main focus of it! What matters most is how much value you have in your collateral and if you can repay the loan.1
Qualified borrowers can repay their loans in various ways! They can set up automatic payments on their checking account, send a check in the mail, or head to a participating money transfer location to pay in person.
Most people live paycheck to paycheck and can't take care of a big emergency. If you don't have much money in your savings account, you know that unexpected expenses can be highly stressful. It's not always easy to borrow money from someone you know.
Inquire About a Collateral Loan Today!
Don't let a low savings account keep you from participating in life! Use your car as collateral for funding by inquiring about a ChoiceCash title loan serviced by LoanMart. There are no balloon payments, prepayment penalties, or any other kind of hidden costs you need to worry about!
The loan terms are simple to understand, and the inquiry process is easy to navigate.1 You can begin the entire process from the comfort of your home by filling out this inquiry form or calling 855-914-2945.