THINGS TO KNOW ABOUT
?
WHAT ARE THE MIAMI TITLE LOAN REQUIREMENTS?
Applying for a car title loan in Miami, Florida, doesn't need to be a big ordeal. In fact, the approval process can be simple and straightforward with ChoiceCash title loans!
You will need to meet the following initial requirements to qualify for an auto title loan in Florida:1
Possess a Title to a Qualifying Vehicle in Your Name
Provide Proof of Income or Alternative Income
Have Enough Positive Equity in Your Car
Be 18 Years of Age or Older
Once you meet these initial requirements, you could quickly start on your Florida car title loan application. Keep in mind that your vehicle's value and income are key factors that affect your eligibility for the emergency cash you need. Not only will they determine your eligibility for funding, but they will also determine how much money you can qualify for.1
Your income is a huge factor that a lender will consider during the inquiry process for a car title loan, but you don't need to have a traditional office job to apply. As long as you can provide proof of an alternative form of income, you can still apply for an online title loan. Additionally, you can always talk to a ChoiceCash title loan agent at 855-422-7402 if you have any questions.1
But what if you don't know anything about your car's current equity? That's fine! Equity is simply the difference between the market value of your car and what you owe on it (if anything). Thankfully, ChoiceCash's online calculator tool is available for applicants to quickly obtain an equity estimate and a loan quote, free of obligation.1
To get started, just provide a few details about your car:
The Make and Model of Your Car
The Current Mileage Listed on Your Vehicle's Odometer
Any Modifications or Alterations Made to Your Car
The Style of Your Vehicle
The Current Condition of Your Car (Near New, Average, Rough, etc.)
The Year of the Car
Use the calculator tool to find out if your vehicle qualifies for ChoiceCash title loans in Miami today! It can take just a few minutes to get through the inquiry process and as little as one business day to receive your funds.1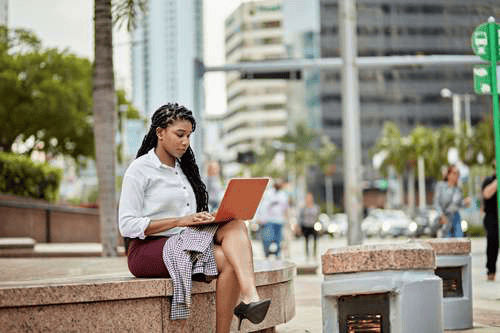 DO I NEED SPECIFIC DOCUMENTS TO QUALIFY FOR SAME DAY TITLE LOANS IN MIAMI, FLORIDA?
Yes! In addition to meeting the initial requirements, you must also gather some documents to qualify for a car title loan in Miami. You can potentially expedite the application process by having these documents on hand.1 So, if you are applying for a ChoiceCash title loan online, it's smart to gather the paperwork ahead of time!
You can expect to submit the following documents:
A Vehicle Title in Your Name: The car title must be in your name at the time of your application. However, if you share a name on it, you may still be able to obtain an auto title loan. But, if the title is not currently in your name, a ChoiceCash title loan agent can help you find out how to request a title transfer at your local Department of Motor Vehicles (DMV) in Miami. Or, if you lost it, you can also request a duplicate title to replace the original at the DMV. Keep in mind that if your vehicle is still being financed, you may need to complete a payoff authorization form so that your new title loan lender can pay off your existing lender. Additionally, you may also need to complete a Florida power of attorney form ("Power of Attorney for a Motor Vehicle, Mobile Home, or Vessel") and an application for Notice of Lien / Reassignment of Lien or Notice to First Lienholder. If these forms are required, your lender will typically assist you in completing them.
Proof of Residence: You could use a few different documents to prove your current address, such as recent utility bills, credit card statements, rental / lease agreements, etc.
Proof of Valid, Government-Issued Identification: To prove your identity to a ChoiceCash title loan agent, you must show a valid, government or state-issued photo ID. Your driver's license, passport, or other certified state identification cards can be used.
Recent Pictures of Your Car: During the approval process, ChoiceCash title loan agents must inspect your car to verify its current condition. This inspection can take place online through a few photos! Just take photos of the car's hood, rear, sides, odometer reading, and Vehicle Identification Number (VIN). You could send the images from your smartphone as soon as you have them ready.
Proof of Income: You must provide proof of income to show that you can afford to repay the loan. One of the benefits of a ChoiceCash title loan serviced by LoanMart is that you don't need to work a 9-5 position to be eligible for funding.1 You could simply present proof of alternative sources of income, such as:

Bank Statements
Pay Stubs
Retirement Income
Workers' Compensation
Social Security / Supplemental Security Income
One of the benefits of applying for a ChoiceCash title loan in Miami is that you have the ability to submit these documents online! Or, just text them to your title loan agent once you have them ready. If you meet the initial criteria, submit the proper documentation, and qualify for a title loan, you could obtain quick funding in as little as one business day!1
Do you have any questions about applying for auto title loans in Miami, Florida? Call 855-422-7402 to learn more today!
CAN I GET A TITLE LOAN WITH BAD CREDIT IN MIAMI, FLORIDA?
Yes, you can still get a title loan with bad credit in Miami, Florida. Let's say you are a Floridian with a credit score below the national average. If your credit score is below average, you may have issues qualifying for some traditional loans, such as loans from your bank or credit union. And even if you qualify, you may not receive the amount of money you need to help your current financial situation.
More than 15% of the population in Miami is in poverty, which is higher than the national average. If you don't have enough money to cover your expenses and can't find a lender willing to help you, that's frustrating. Thankfully, with a ChoiceCash title loan in Miami, you don't need to have a perfect credit history to apply.1
Your credit history will still be reviewed during the application process for a title loan. However, these two factors will matter the most during your loan inquiry:1
The Value of Your Collateral
Your Income and Ability to Pay Off a Car Title Loan
Although a credit check is a part of the title loan approval process, you can still qualify for a title loan if you have bad credit.1
Do not let your credit history hold you back! As long as you have a car title in your name and proof of income, you may still be able to qualify for a ChoiceCash title loan in Miami.1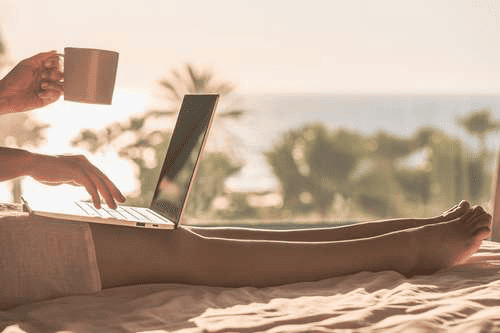 WHY CHOOSE SAME DAY TITLE LOANS IN MIAMI, FLORIDA?
A title loan may be an option to consider if you need extra money this month to make ends meet. Everyone can fall on hard times now and then! With a ChoiceCash title loan, some qualified borrowers are approved the same day they apply for funding!1 If you need emergency financial assistance, a title loan could be the solution you've been searching for.
Here are some perks you could take advantage of if you qualify for a ChoiceCash title loan today:1
Competitive Interest Rates1
Exceptional Customer Service
Convenient and Flexible Online Application1
Incredibly Quick Funding!1
Monthly Payments That May Decrease!2
An Online Portal to Keep Track of the Loan
No Hidden Fees or Prepayment Penalties
You can apply for a ChoiceCash title loan in Miami through a tablet, smartphone, or computer that has internet access. There's no reason to leave your house to find out if you are eligible! Don't forget to dial 855-422-7402 if you have any title loan questions.1
HOW DOES A CAR TITLE LOAN IN MIAMI, FLORIDA, WORK?
An applicant for a car title loan in Miami can use the title of their truck, car, RV, or other vehicle as collateral for the loan. The collateral secures the loan and allows the applicant to access a percentage of their vehicle's value. A lien is placed on the car title once the loan is completed and removed after the loan is entirely paid off. But, with ChoiceCash title loans serviced by LoanMart, qualified borrowers can continue driving their vehicles during the repayment process as long as they pay their loan on time each month. Miami residents, like most Americans, rely on their cars for daily transportation!
Since a title loan is a type of secured loan, if you fail to make regular monthly payments on your loan, your car may be repossessed! However, vehicle repossession is expensive to arrange, so most lenders would rather find an alternative solution if there is one. If you feel like you may miss a payment, it is important to contact your lender before you default on your loan.
You can use your loan proceeds to consolidate your debt, complete household renovations, or even pay for wedding expenses! Car title loans could be a way to solve financial emergencies that pop up, but they can also be used for fun things! Suppose you qualify for a ChoiceCash title loan in Miami. In that case, you could choose between a few different ways to receive your title loan funds:1
Get a Check in the Mail
Visit a Participating Money Transfer Location in Miami
Have the Funds Added to Your Debit Card
HOW MUCH CAN YOU GET FOR A TITLE LOAN IN MIAMI, FLORIDA?
With an online title loan, you could access up to 50% of your vehicle's value. That means you could get anywhere from $2,000-$15,000!1
However, your car's value and income contribute to the amount you can borrow through an auto title loan. The more value your vehicle has, the more you could potentially borrow through a car title loan if you can demonstrate proof of your ability to repay the loan!1
Find out how much money you could obtain through a ChoiceCash title loan in Miami, Florida, today! Just visit the website and fill out a short prequalification form to learn more.1
HOW FAST CAN I GET MY TITLE LOAN MONEY IN MIAMI, FLORIDA?
If you qualify for ChoiceCash title loans in Miami, you could access the money in as little as 24 hours. In some cases, you could be approved the same day you apply!1 With ChoiceCash title loans, you have the opportunity to have the funds added to a debit card as well.
As soon as you open up the online prequalification form on your computer or smartphone, you could apply for car title loans in just a few minutes. Applying for the money you need today can be simple and hassle-free with ChoiceCash title loans!1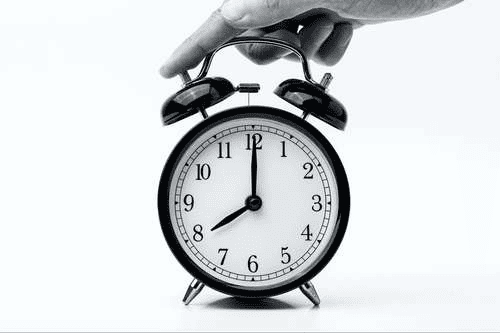 CAN I GET A TITLE LOAN ONLINE IN MIAMI, FLORIDA?
Miami residents can apply for a title loan from the comfort of their homes! ChoiceCash title loans can offer Miami residents a convenient approval process.
If you live in Florida and are facing a tough financial emergency, take advantage of this quick, three-step inquiry process:1
Submit a Brief Pre-Approval Form Online. Or, Call a Title Loan Representative at 855-422-7402
Submit Your Required Documents
Collect Your Money if You Qualify!1
Don't hesitate to find out if you qualify for the money you need for an unexpected bill or expense. Apply for same day ChoiceCash title loans in Miami!1
ONLINE TITLE LOAN STATISTICS FOR MIAMI, FLORIDA BY CHOICECASH
Having launched in Miami in March 2019, ChoiceCash title loans has been a trusted funding source for Miami Florida residents for a good while. As one of the premier title loan options in Florida, ChoiceCash has already provided funding for more than 437 Miami residents. You may wonder which car qualifies for a ChoiceCash title loan. While the Nissan Altima has been the most frequently used vehicle to secure a ChoiceCash loan in Miami Florida, there is no finite list of qualifying vehicles, since a ChoiceCash loan approval is based on several factors, not purely based on vehicle manufacturer and vehicle model.
HOW CAN I PAY FOR MY CAR TITLE LOAN IN PERSON?
Some loan options can have inconvenient repayment methods. With a ChoiceCash title loan in Miami, Florida, you could simply repay your loan online or on the phone!1 You could quickly meet your monthly installments from the comfort of your home!1
It's okay if you prefer to make payments in person! Just visit a local MoneyGram location nearby to meet your payment obligations. If you don't know, you could often locate MoneyGram in convenient public stores such as Wal-Mart, Kroger, or CVS. Dial 855-422-7402 to discuss your options with a ChoiceCash title loan agent, or see the map and location list below to see where your closest MoneyGram is:
Addresses shown display closest MoneyGram locations. Map displays all MoneyGram locations in general vicinity.
Locations near Miami, Florida
ChoiceCash is proud to service residents all over Florida including metro areas Jacksonville, Orlando, and Texas. Call 855-422-7402 to discuss your options with a loan expert, or see the city list below to see where your MoneyGram locations near Miami:
Featured Locations near Miami, Florida
Nearby States by Florida That offer a ChoiceCash Title Loan