When you're unemployed, financial resources from traditional loans are not often available to you. Often, alternative funding such as a title loan is the best option available. If you are unemployed, you might be asking: "How can I get a title loan when unemployed?"
Times are hard, and you shouldn't be penalized when you're in between jobs. Many Americans are struggling to stay employed as world events unfold. The great thing about title loans is that they allow borrowers from diverse financial backgrounds to apply for emergency funding.
With loan options like ChoiceCash Title Loans, the process can be much more flexible in terms of loan approval.1 Those from all kinds of credit histories and financial backgrounds can potentially be approved for cash through ChoiceCash Title Loans.1
How Can I Get a Title Loan While I'm Unemployed?
With ChoiceCash Title Loans serviced by LoanMart, you don't need a traditional 9-5 job in order to qualify. In fact, other forms of alternative income may be considered just as much proof of employment as pay stubs! Borrowers will need to show that they possess the ability to repay the loan, but this can be done in alternate ways. Being unemployed shouldn't hinder you from receiving the funds you need.
When applying for a title loan, many forms of alternative income can be accepted besides unemployment insurance. Some of the most common forms of alternative income are:
Disability – Are you dealing with a medical condition that limits your ability to work? That should not stop you from applying for the financial help you need in a crisis. So, if you are legally disabled, and you receive monthly funds through the government, you may submit those statements as proof of income.
Social Security – Are you over 63, and can't remember the last time you had to clock into work? You're enjoying retirement, and the furthest thing from your mind trying to remember where you placed your last pay stub from an employer. Continue to enjoy retirement! Instead of sending in a pay stub, you can provide proof of your retirement income or annuity payments during the approval process.
Checking Account if You Are Self Employed – You wake up with gratitude in the morning because you don't have to wake up early and punch in every day. You decided to not only follow your dreams of opening up your own business, but you stayed in business until you started reaping the benefits. Wow, what a victory that is. Did you know that you can send in your bank statements as proof of income? You're finally getting the clientele you deserve, showcase that by sending in your bank statement as proof of income.
Third-Party Employment like DoorDash or Uber – Is your 9-5 not covering all of your expenses? Most United States Citizens experience this issue. So, if you participate at all in third-party employment, send your bank statements in as proof of income.
Child Support – Do you receive court-ordered support from your child's parent? Providing for a child is far from easy. In most cases, you have to take them to daycare, get school supplies, and make sure they look well kept for their first day of school. It's a lot, and it's almost impossible to do it alone. If you receive extra funding from child support, go ahead and submit that as proof of income.
Alimony – When you first got married, you thought it would last forever. Unfortunately, the unthinkable happened. "Forever" had an expiration date. Think back, was your spouse the primary breadwinner? If you receive alimony, that may suffice as proof of income.
Worker's Compensation –Life can be unpredictable, and an accident at work can leave you in pain, unable to continue. If you were injured on a job and received worker's compensation for it, you may be able to submit that documentation as proof of income.
If any one of these fits your financial situation, it may count as proof of income, which is required to obtain a loan through ChoiceCash Title Loans.1
What are the Requirements to Get a Title Loan When Unemployed?
While getting a title loan when unemployed may not be a hassle, there are still some requirements that should be met initially. To qualify, borrowers should:
Be at Least 18 Years of Age or Older
Be On the Title of Their Vehicle
Have Enough Equity in Their Car – You've heard of the word "equity" when it pertains to other assets like a person's home, or stock in a company. You may be thinking, "What does it mean to have equity in a vehicle?" The equity of a vehicle is based on the current market value compared to its future value. The more a person owes on a car, the less positive equity they have on it. That means there is less positive equity to borrow from and turn into cash through a car title loan.
Below are the two primary forms of equity in a vehicle:
Positive Equity – This is a simple calculation. Determine how much you still owe on your vehicle, now compare it to what it is worth today. Is your vehicle worth more than what you owe on it? If so your vehicle may have positive equity.
Negative Equity – To determine if your vehicle has negative equity, do the same calculation. Compare how much you still owe on your vehicle to how much it is worth. If the vehicle is worth less than how much you; well then, you have negative equity.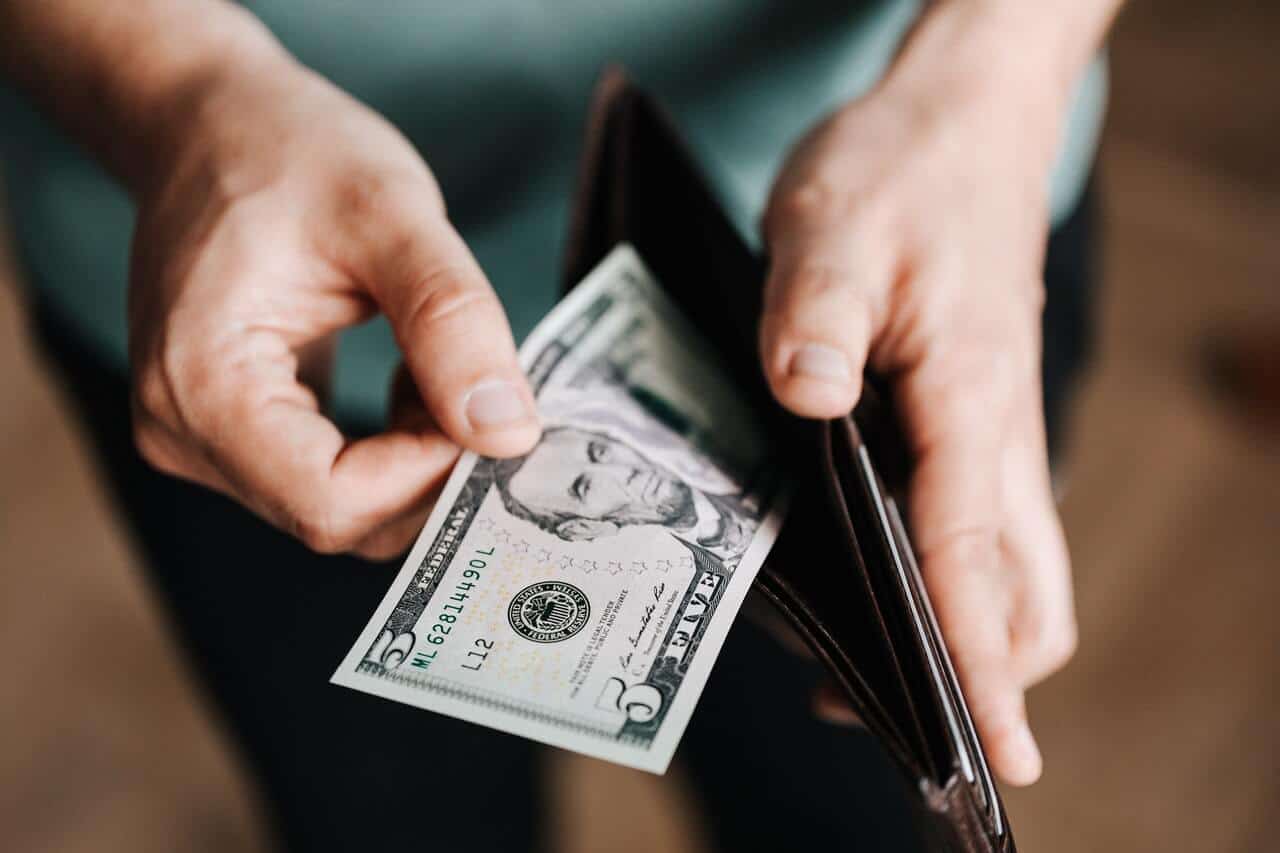 What Alternative Income Can I Use to Get a Title Loan When I Am Unemployed?
In addition to these basic requirements, borrowers will need to submit a few documents when placing a loan inquiry. Fortunately, these documents are ones everyone has lying around- even if they are looking to get a title loan when unemployed:
Proof of Income: These are proof of your alternative income, which can be items like your Social Security Checks or retirement account statement.
Proof of Residence: Any government-approved mail item, such as your utility bills.
Title to the Vehicle: It must be in your name to qualify.
Government or State Issued Photo ID: These can be your passport, FOID card, or driver's license.
Photos of the Vehicle: These photos must be taken recently and include all four sides of the vehicle, the odometer, and the VIN (Vehicle Identification Number).
Can I Get a Title Loan When Unemployed If I Have Bad Credit?
Most borrowers looking to get a title loan when unemployed often have questions about their credit. While poor credit might inhibit borrowers from qualifying for a traditional loan like a personal loan, a title loan can be more flexible in the approval process.1 If you're unemployed, you might not have the best credit history. This shouldn't stop you from applying for the cash you need!
With ChoiceCash Title Loans, the approval process can be much more flexible for those with less than stellar credit.1 Since title loans are secured by using your title as collateral, your credit history is not the most important factor in the approval process.1 Instead, the value of your vehicle is what will determine your eligibility for a loan.1 There are a few other factors that will contribute to your car's equity besides what you owe on it if you are financing. Below are a few things that are considered when determining a car's value:
Make and Model: Did you know the make and model of your vehicle plays a major role in the amount you may potentially qualify for through a title loan?1 The value of your vehicle is in direct correlation to its demand on the market. In other words: if the consumer market wants your vehicle, then the value of your car is often higher. Do you drive a Honda Civic, Toyota Camry, Nissan Altima, or Chevy Impala? These are only a few of the popular cars on the market, because they are seen as reliable, and they never go out of style. Luxury cars will often carry more value as well.
Year of Vehicle: Is your vehicle only a few years old? Did you know, although a Honda Civic is popular, there are certain years that have more value than others? Look around your vehicle. Do you have a car play or Bluetooth connection? Is the barometer easy to read and understand? Does your car notify you when someone is pulling up really close to you? Do you know what all of those things have in common? Technology is the determining factor for most consumers when looking for a new or used vehicle. People want things that are up-to-date. People also want cars that provide ease of use and relaxation on their commute to their destination. The year of a car implies the level of comfort and ease the consumer market will associate with a vehicle. However, classic cars can often have just as much value as recent ones if they are the right make and model.
Mileage on Vehicle: Many Americans have traded an office in the city for a home office. Are you one of them? If you are, you may realize that in the last few years, the mileage on your vehicle has been pretty low. Use that to your advantage. If you work from home you may potentially qualify for a larger loan amount, because of the low mileage on your vehicle.1 Remember: the value of a vehicle is largely dependent on how the consumer market will view it. The number of mileage on a car implies the level of maintenance a car may need. Even those purchasing a used vehicle want something with low mileage. The lower the mileage, the less work the purchaser feels like they have to put into it. If your car has high mileage, however, don't sweat it. You may still qualify for a car title loan!1
Current Condition: What is the current condition of your vehicle? Is your check engine light on? Are you up-to-date on your oil changes? If not, your car value may not be as high as you'd like. In the consumer market when people are purchasing used cars, they want something they can rely on. If your car has a multitude of problems, you may want to get them checked out in order to have a higher valued car. Another thing to consider is the modifications you may have made. Remember: everyone is not as stylish or fashion-forward as you. So, if you think it would be great to add a lime green horizontal stripe on your driver's side, you may want to think again. The more neutral your car is, the more valuable it can be.
Benefits of Choosing ChoiceCash Title Loans to Get a Title Loan When Unemployed
While there are many different kinds of alternative funding available, there may not be many for those that are unemployed. However, choosing ChoiceCash Title Loans for funding has many benefits for eligible borrowers, even those who are currently unemployed.
High Approval Rates1: One of the biggest benefits of choosing ChoiceCash Title Loans for funding is that the approval rates for a loan are high. Your ability to repay your loan and the equity value of your vehicle is more important in the loan process than your credit score.1
Competitive Rates1: When choosing ChoiceCash Title Loans, eligible borrowers have the benefit of competitive interest rates. This is perhaps one of the most important factors of your loan, as it can determine how much you'll end up repaying in the long run.
Faster Cash1: If you're unemployed, you might need cash in a hurry to cover a big purchase or a bill coming up. With ChoiceCash Title Loans, borrowers that qualify for a loan may be able to get their cash in as little as one business day!1
Quality Customer Service: Customer service can make or break your loan experience. With ChoiceCash Title Loans serviced by LoanMart, borrowers can always expect quality customer service and helpful loan representatives.
Get Your Cash in as Little as 24 Hours1
If you can get your funds in as little as one business day, why wait to see if you can qualify?1 Getting started is easy:
Submit a Loan Inquiry Online: This can take just a few minutes to do and can help speed up the process for your loan.1
Call a Qualified Loan Agent: For your convenience, you'll be able to speak to a loan agent directly through the toll-free number 1-855-914-2945 .